What's the best way to craft a great online presence for your business?
Do you optimize SEO first and foremost, or do you worry about your content?
It's a classic "chicken and egg" situation. On the one hand, it doesn't matter how good your content is if nobody is seeing it. On the other, no amount of SEO-savvy marketing techniques is going to give you a good online reputation if your content is weak.
How can you tackle both at once?
A combination of the best SEO research, smart paid advertising channels, and customer engagement on social media can help you to optimize your content. This should both get clicks and provide an excellent user experience once customers land on your site.
Follow these twelve steps to know what kinds of media people are engaging with, kick your bounce rates to the curb with a landing page that converts, and win back those customers who clicked away from your site.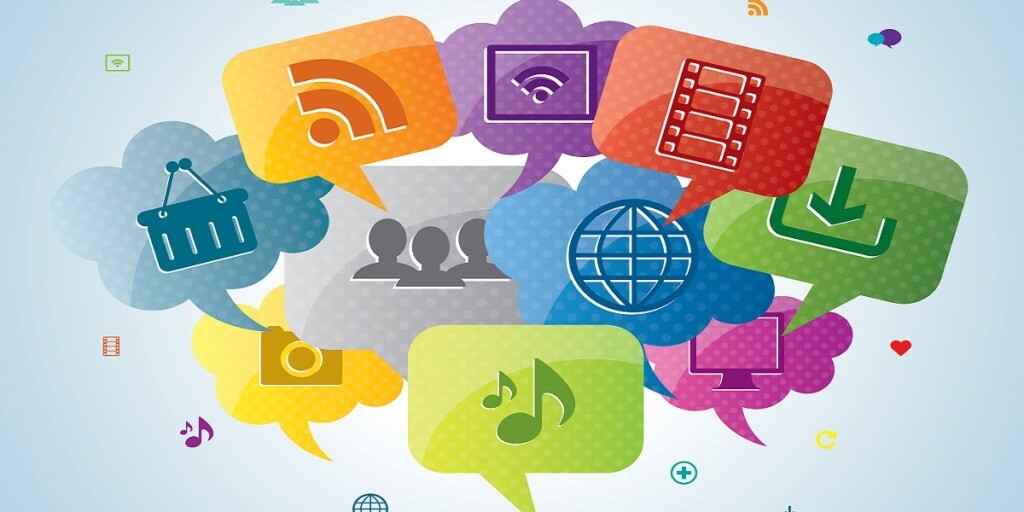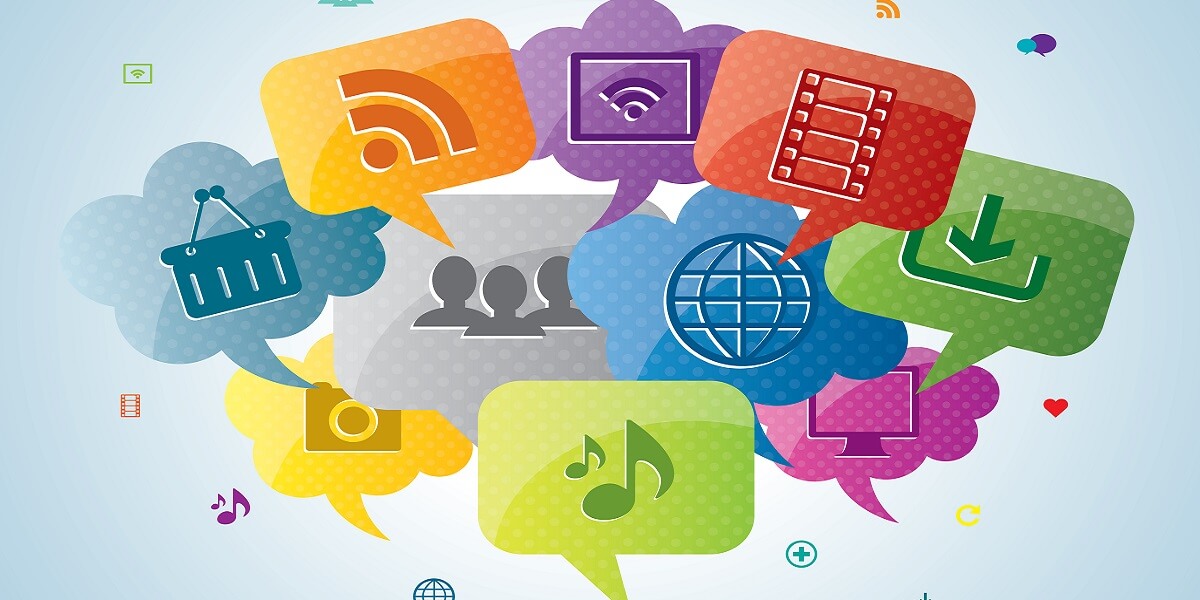 1. Check Your Competition
To optimize your content for SEO, you need to see what you're up against.
Here's how you can check your competition on the web:
– Use Buzzsumo to check what's trending for any topic, plus how well it has performed on social media
– Check your competitors' site ranking (including Alexa rank) by using SpyOnWeb
– Use TweetReach to track your competitors' Twitter accounts back as far as 2006 and see how far their Tweets have traveled
– Use Google Analytics and Search Console to check for the top performing websites for keywords and how they appear in search results
By using a combination of these tools, you can find out what kind of content is trending, and then use this knowledge to craft something even better by taking action on the rest of the items on the list.
2. Optimize Content by Creating Customer Personas
Successful businesses understand their audience on every level. A great way to get inside the minds of your customers is to create customer personas.
What's a customer persona? It's a character that embodies your target audience. For example:
"Sarah" a young professional who has a lot of disposable income, but barely any time.
Or:
"James" a recent graduate without much money but a desire to travel.
Developing customer personas, and keeping them in mind when you create your content, allows you to create campaigns that work on multiple levels.
If your target audience contains both "Sarah" and "James," you need to write and create content that will appeal to both simultaneously. Research and record keywords based on the interests of your target audience, and then use these in your marketing efforts.
Once you have this content, how can you test its effectiveness?
3. Use Pay-Per-Click to Fine Tune Your Marketing Strategy
Using an online marketing strategy called Pay-Per-Click (PPC) is a very cost-effective way to advertise to particular audiences. On average, businesses generate $2 of revenue for every $1 spent on PPC.
Benefits of PPC include:
– You don't pay anything until someone clicks
– Get updates on success in real time
– Very much numbers based, so it's easy to measure
You can filter who sees the ad by characteristics like device, location, and interests. This relates strongly to who your brand personas are, and the beauty of this is that you can make adjustments whilst your campaign is still live.
Getting more clicks from James than Sarah? Perhaps your marketing strategy is off for her customer persona.
On the other hand, if your sales are booming as a result, perhaps you'd rather make James a more primary focus of your brand. It's up to you.
4. Use Video to Drive Engagement
Great content isn't just about words. Video now occupies 63% of the social media marketing share, putting it ahead of blogging as a strategy.
Here's how you can use video for maximum impact:
– Add subtitles to your videos. Most people watch videos silently on Facebook and other social media
– Tell stories whenever you can
– Repurpose appropriately, but create a variety of content so it doesn't get repetitive
– Keep your videos short (ideally 2 minutes or less)
– If you use autoplay, make it silent
If you're embedding video from another site, remember that YouTube is the second largest search engine in the world, so it should probably be your first choice.
However, don't assume that video content has to be presented as a clickable video player. You can also integrate it into your page in your header image as a looping graphic.
5. Use Retargeting to Win Back Customers
Retargeting is when you advertise to people who have clicked away from your site before making a purchase.
Used the right way, it can work up to 70% of the time to get conversions which might otherwise just have been lost.
For effective retargeting:
– Create different types of content to keep things from getting repetitive
– Don't keep advertising to customers who've already converted (unless you have something new to show them)
– Put caps on how often you advertise to the same users, the last thing you want to do is create a bad experience that your customers will remember
Good retargeting should be based on more than just the knowledge that someone has been on your site. Ideally, you want to advertise to those who've had a positive experience of some kind. For example, if they've made a purchase before, you can use retargeting to upsell.
6. Incentivize User Generated Content
User Generated Content (UGC) can increase time spent on your site by 90%.
UGC can be photos, reviews, video, anything people usually post online.
How do you get customers to contribute? You need to provide a good incentive.
A great example of UGC in action is from women's clothing brand Aerie. In response to criticism of photoshopped models used in advertising campaigns, Aerie asked customers to post their unretouched photos on Facebook in exchange for a $1 donation to an eating disorder charity. This saw an explosion of sales that has them growing faster than Victoria's Secret!
This worked because they considered what their customers would connect with and provided an opportunity to be part of something with an impact.
To create UGC for your brand, start by considering the same question of what your customers care about.
After this, you could:
– Create a hashtag and ask your customers to participate
– Reach out to previous customers and ask for reviews
– Incentivize by offering discounts, freebies and other benefits
Your strategy doesn't stop when the content begins flowing in. Treat your customers like stars when they give you great recognition by sharing their content and thanking them!
7. Best Plugins for Optimizing Your Content
If you use WordPress, there are hundreds of plugins available that can save you time in streamlining your content and website UX.
Here are three great plugins to start with.
Hummingbird
This plugin scans your site to give it an overall score for loading speed, and then lets you fix these issues by caching content and compressing files.
SEOSmartLinks
SEOSmartLinks will search through your old content and create internal links to new content based on rules you set. For instance, if you want to link to a certain post every time you write the words "digital marketing," this plugin will automatically apply this to your previous posts, saving you time (and sanity).
Floating Social
This plugin makes it extremely easy for visitors to share your content by displaying fully-customizable buttons that "float" at the side of the page, following the user as they scroll.
8. Tell Powerful Stories
Storytelling is a key aspect of inbound marketing, with 83% of the top 2% of businesses using it in their marketing strategy.
You can use storytelling in the form of testimonials from customers (see UGC elsewhere on this list), or you could focus on telling a compelling history of your brand. Both of these things create warmth towards your brand and give it a more human face.
For a good brand story:
– Have a hero: This could either be your brand as the hero or the customer
– Keep it simple
– Trigger emotions at the very beginning
Neuroscience research has shown that stories can influence people to be more generous, more social, and to remember more about a subject. If you're not keeping this in mind with your content creation, you're missing one of the most effective strategies to make people connect with your business.
9. Learn the Basics of Writing Online Content
Writing for the web is completely different than print media, so unlearn everything you learned at school.
Most people skim over content to decide whether to read it, and they will make this decision in seconds.
Follow these steps to make your text as readable as possible:
– Use bullet points and quote blocks to draw out key points
– Break up your paragraphs into chunks of one or two lines
– Include relevant images (graphs, infographics, etc.) every 200-300 words
– Use headers and sub-headers
It's also important to keep different screen sizes in mind at all times. Mobile is used slightly more than desktop for reading web content, but the split is almost 50/50, so it needs to work for both.
10. Connect with Influencers
The best brands connect with small, medium, and large-scale influencers to create the maximum amount of impressions. It's really a sort of paid UGC, and can be an excellent way to generate even more UGC.
How do you pick a good influencer for your brand? Here are some best practice rules:
– Consider whose values and image aligns with your brand, don't just go for the most follows
– Research to see if they have a proven record of generating quality leads
– Beware of fake accounts and learn to recognize them
An example of great success with influencer marketing is Rescue, who used IM to market their stress-relieving balms. Influencers described their favorite ways to relax and included a coupon code in their posts. This saw a 258% growth in Rescue's Instagram following, and they became the #4 trending topic on Twitter.
11. Use These Proven Headline Strategies to Get Clicks
Compelling headlines can dramatically increase your site's traffic.
The most popular types of headings are:
– List-based articles
– Articles with an odd number in the title (10 is the best number)
– Articles with negative wording (but don't just present a problem – explain how you can solve it)
– How-to guides
It's also important to keep in mind what doesn't work. We're all familiar with the worst types of clickbait online: "You'll Be Shocked When You See X," "Number 7 Is Insane," etc.
What these all have in common is that they tell people how they should feel about something. Instead of this, offer real value by telling your customers what you can do for them.
12. Cover All Bases with A Content Audit
A content or website audit is a full check of all of your site's content, and where you can make improvements. To keep on top of things, you should be doing this once a quarter at least.
A full website audit should include checks of your site's security, UX, technical aspects, and content. For now, we'll focus just on content.
Things to look out for include:
– Is most of your content at least 1,000 words or more?
– Do all of your site pages and posts have a keyword optimized header?
– Is there a logical progression from one page to the next, from a customer's perspective?
– Are you making it easy for customers to share content on social media?
– Do all of your pages include optimized visual content?
– Are all of your pages informative, useful, and written with your customer's experience in mind?
Also, just as a reminder, you need to keep in mind that most people will be viewing your website on mobile. As such, you should make sure your site is mobile optimized.
Keep on Moving Those Goalposts
Now that you know about the benefits of optimizing your content, where can you start?
We offer a free Digital Marketing Review that will help you identify where your online content works and where it could be improved.
Get in touch with us today and start seeing those numbers climb!
Owner and Chief Marketing Officer, Jason Hall, and his team specialize in creating brand awareness / traffic and lead generation / marketing funnel and conversion optimization, while utilizing the appropriate marketing channels available within your industry. With diverse clients throughout the world, Jason's team is well connected within many industries to assist with your marketing strategies. With no long term contracts and various levels of service, Jason's team will increase the quality of your online traffic, leads, and sales.
Free Website Audit Tool
See how well optimized a web page, landing page, or blog post is for an exact keyword or phrase
About the author...
Located in the heart of the Emerald Coast - Destin, FL, founder and Chief Marketing Officer, Jason Hall, and his team specialize in creating brand awareness / traffic and lead generation / marketing funnel and conversion optimization / and PR campaigns, while utilizing the appropriate marketing channels available within your industry.
With diverse clients throughout the world, Jason's team is well connected within many industries to assist with your marketing strategies. With no long term contracts and various levels of service, Jason's team will increase the quality of your online traffic, leads, and sales.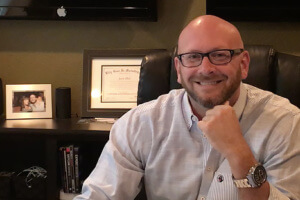 Request a digital marketing strategy session today and we'll show you what you've been missing!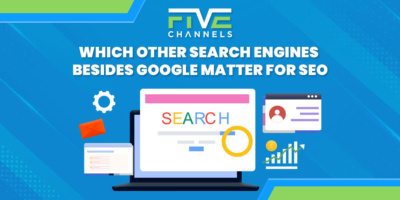 Are you struggling to improve your online presence and boost your website's SEO? Google is the most popular, but optimizing…