The Ultimate Guide to HVAC Marketing in 2018
No matter what industry you're in, marketing is ever-evolving. Here's everything you need to know about HVAC marketing in 2018 so you can prepare & do it right.
The marketing landscape for small businesses is becoming more and more complex. However, the next-generation tools for successful marketing are more accessible than ever. HVAC marketing techniques are evolving, and your business depends on their adoption.
Digital marketing has reached an inflection point. Affordable marketing tools have leveled the playing field between companies of all sizes. These resources are as essential to customer engagement as exceptional customer service.
In HVAC marketing, it's difficult to know where to start. It's hard to choose from countless digital tools, let alone form a strategy around them. But you can consult the digital experts to get your HVAC marketing initiative on track.
Marketing is no longer about disruptive ads. Your success is no longer determined by discounting and placements. Your quality of service and attention to customers are the new focal points.
What You Should Know About HVAC Marketing
If you're a local HVAC company, you're likely on a budget. It's easy to max out that budget, even without a strategy that drives business results. But you can leverage effective and affordable solutions to increase your local appeal.
There are real-world strategies you may have already employed. These include well-placed billboard ads and marketing content on your vehicles. You may have invested in local television commercials as well.
But 85% of consumers are using the Internet to find local businesses. And online search isn't the only thing to consider. 49% of consumers will skip over businesses with less than a four-star rating online.
That means your customers are not only searching for your services. They're qualifying yours and your competitors for everyone to see. If you're not involved in either process, you need to revamp your HVAC marketing strategy.
You need insights into customers' desires to move forward. You need to act upon those insights to improve customer experiences as well. And you need to delight your customers to build loyalty and advocacy in the process.
How to Develop a Winning HVAC Marketing Campaign
The best thing about HVAC marketing in 2018 is it revolves around the value of your services. Marketing is an extension of your values and your focus on customer satisfaction.
But leveraging those qualities in marketing takes planning and smart investments. You need to build a marketing strategy you can continue to support as well.
We're providing nine steps for realizing your successful HVAC marketing campaign. Review these steps carefully and consider what they will mean for future business. Determine whether you can maintain all these efforts over time as well.
1. Identify Your Target Audience
You should design your HVAC marketing initiatives to address a target market. This includes anyone within your region who might want your services. Identifying this group is less complicated than you might think.
The first step is building customer personas. These are character sheets of your ideal customers based on specific criteria. These can include socioeconomic background, location, and serviceable equipment.
You should develop customer personas for the types of people or businesses you serve. You will base the content of your marketing efforts on these qualities. While these personas are fictional, they should be realistic representations of potential customers.
Then, determine what are these customers' needs. Identify how they might search for services like yours online. You can build a database of keywords based on what you know about these customers.
Finally, consult a map of the region in which you provide services. Identify the best potential service areas where these customer types live. You will use this information in your real-world and digital marketing efforts.
2. Invest in Marketing Basics
Don't overlook the benefits of traditional marketing. Local businesses continue to thrive on these efforts. But they are one piece of your HVAC marketing strategy.
Traditional marketing can include advertisements, handouts, and branding on your vehicles and equipment. Your technicians should be brand ambassadors as well. When they arrive on site, customers should associate their quality service with your brand.
You can leverage traditional marketing to influence digital campaigns as well. Provides handouts to customers that direct them to online review portals. Tangible reminders will remind them to review your services online, even if they don't do it right away.
You can't fit your entire brand message in each traditional marketing effort. That's why you should direct traffic online. Use promotional codes to encourage your target audience to schedule services.
3. Optimize Your Online Assets
Search Engine Optimization (SEO) of your websites is the most important aspect of your digital marketing efforts. Customers who know nothing about your company should be able to find you online. You can use your keywords to aid in this effort.
Leverage structured data for SEO to improve your placement in search results. Search engines like Google, Bing, and Yahoo! prioritize structured data that matches key searches.
Don't forget to include regional data in aspects of HVAC marketing. Residents will look for a regional provider for accessible customer service. They will want to know you're not far from them if they need immediate services as well.
Second, take a hard look at your website. Does it have clear calls to action that direct visitors to purchase? Use online portals for service requests are email addresses to reach your team.
Website visitors should immediately understand the quality of your services. They should realize your trustworthiness as well. Make the engagement process easy to increase opportunities for more business.
4. Develop a Content Marketing Strategy
Content marketing uses helpful literature to inspire new customers to purchase. This is the most important asset in your inbound marketing strategy. Unlike advertisements, inbound marketing provides potential customers with value.
What are the concerns of your target customers? You can take a proactive approach to customer acquisition. You don't need to wait for breakdowns to capture their attention.
For example, you could provide materials on improving energy efficiency. You could help them pay attention to warning signs in their HVAC systems. This is helpful and builds brand awareness at the start of HVAC marketing.
Ask yourself how you can further delight potential customers. For example, offer free evaluations as part of your content. The more value you give customers upfront the more they will appreciate your brand.
Don't leave customers empty-handed. Give them content that will help them prevent future breakdowns. Emphasize the importance of your services for avoiding costs of repairs.
Satisfied customers can become advocates for your brand. Direct them to Yelp to provide online reviews or invite them to contribute to your website. As a local business, customer reviews are the best way to confirm the quality of your services.
5. Adopt a Social Media Strategy
It's likely that the majority of your customer base uses social media. But many HVAC marketing efforts fall short of engaging them effectively. They fail to realize the difference between social engagement and traditional advertisements.
You can transform your social media campaign to drive ROI for your business. You can do so with little investment as well.
Just as with any marketing effort, you need a strategy. That includes long-term goals for customer engagement. You need to decide the real purpose of your social media efforts.
For example, many companies use Facebook pages as customer service channels. This is an affordable alternative to handling phone calls or costly digital tools. It brings your customers one step closer to connecting with you as well.
Social media is an excellent place to build customer engagement and loyalty. It shows your business is competent and cares about its customers. Demonstrating these qualities encourages brand advocacy as well.
Remember that you shouldn't use social media as a sales channel. It should be a service channel for delighting customers and attracting new ones. Your social strategy succeeds from your availability and willingness to engage customers directly.
6. Use Automated Marketing Tools
Customers must become your most valuable marketing asset. When you exceed their expectations, they're more likely to recommend your brand. That's why you must remain engaged with them.
Keeping up with dozens of customers is difficult for any business. But you can use digital tools to improve the way you engage them. You can personalize messaging for specific customers groups for better results.
Marketing automation tools are now accessible to small businesses. These tools help you leverage customer data for targeted marketing campaigns. You can prioritize customers based on recent service, region, and other criteria.
If you haven't heard from customers in a while, automatically distribute notices for free checkups. If you had a recent service visit, automatically contact that customer to request an online review.
These tools scale with your business. Because you can focus efforts at the campaign level, you can easily group customers without tracking all of them. You can facilitate interactions and retrieve customer data for timely responses as well.
7. Use Digital Advertising
By now you should be satisfied with your customer personas. You should have adapted them to real market conditions as well. You can use this information to leverage digital advertising for local audiences.
Digital advertising is more accessible than traditional advertising. That's because you can build a payment model that works for your business. You can improve targeting as well.
If you have a limited budget, invest in performance-based ads that cease functioning at a certain cost threshold.
You can leverage your existing data to build better Facebook ad campaigns. That's because you can translate offline activity into online performance. Facebook allows you to build custom audiences for better targeting capabilities.
There are several varieties of digital advertising options. You must review them all and select them strategically. You must ensure you can support those campaigns on an ongoing basis as well.
8. Develop a Mobile Marketing Campaign
Most HVAC marketing campaigns fall short in one area: mobile marketing. This is a problem, as mobile online searches increase by over 200% every year. But this can be a great opportunity for you.
Your customers carry smartphones wherever they go. They use them to read and share content daily. They're also the most available way to track customer data for your business.
Mobile ads can be highly effective. But you can engage in mobile marketing using your inbound marketing strategy. That means providing value instead of being disruptive.
Offer customers the option to receive a text message when it's time to change their air filters. This shows customers you care about their well-being. It allows you to save their data and remind them of your brand as well.
Mobile optimization is another essential step. If your website isn't optimized for mobile devices, you will immediately turn off mobile browsers. You must optimize your branded emails for mobile as well.
You should prioritize your customer's needs. Don't give them more content than they will want. But give them calls to action that lead to a desirable result.
Finally, be sure you have clear goals for your mobile efforts. Build your strategy around those goals. Your customers will like consistency around these efforts.
9. Build Customer Loyalty and Advocacy
You have an advantage as a small business. Your odds of building customer loyalty and advocacy are much greater than large brands.
Big brands offer customers a wide range of benefits because of their size. But they seem impersonal to most of those customers. They don't often go out of their way to ensure their satisfaction.
Your brand can distinguish itself in that area. Delighted customers share their experiences with others. They're more likely to write positive online reviews as well.
The key to any marketing initiative is customer centricity. Your business must revolve around delighting customers over and over again. Your long-term ROI will depend on this singular goal.
Partner with Your HVAC Marketing Specialist
The best marketing strategies aren't created in a vacuum. And you need more than online examples to choose a solution that's right for your business. Your strategy must be personalized for you and your customers to succeed.
Our consultant team will help you increase traffic, drive leads, and maximize your revenue from day one. Contact us for a free digital marketing review and see why our customers choose us for their marketing needs year after year.
Owner and Chief Marketing Officer, Jason Hall, and his team specialize in creating brand awareness / traffic and lead generation / marketing funnel and conversion optimization, while utilizing the appropriate marketing channels available within your industry. With diverse clients throughout the world, Jason's team is well connected within many industries to assist with your marketing strategies. With no long term contracts and various levels of service, Jason's team will increase the quality of your online traffic, leads, and sales.
Free Website Audit Tool
See how well optimized a web page, landing page, or blog post is for an exact keyword or phrase
About the author...
Located in the heart of the Emerald Coast - Destin, FL, founder and Chief Marketing Officer, Jason Hall, and his team specialize in creating brand awareness / traffic and lead generation / marketing funnel and conversion optimization / and PR campaigns, while utilizing the appropriate marketing channels available within your industry.
With diverse clients throughout the world, Jason's team is well connected within many industries to assist with your marketing strategies. With no long term contracts and various levels of service, Jason's team will increase the quality of your online traffic, leads, and sales.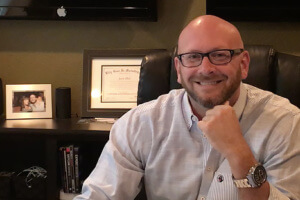 Request a digital marketing strategy session today and we'll show you what you've been missing!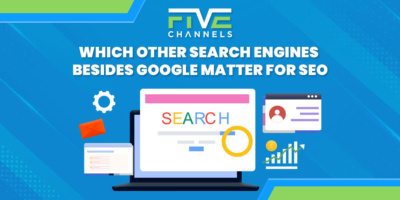 Are you struggling to improve your online presence and boost your website's SEO? Google is the most popular, but optimizing…