Facebook Live is an incredible way to not only raise awareness for your brand, but also get quality leads that will grow your business. There's no better way to display your personality to your customers than showing them the person behind the company.
This feature has changed the marketing game for lots of businesses because more and more people are using live streaming and Facebook video posts.
With millions of users around the globe, this is an opportunity that you need to take advantage of. The question is, how exactly do you do that? How do you use Facebook Live to market your brand?
The fact that Facebook Live is a free feature and that anybody can get involved makes it a whole lot easier. However, you need business and video strategies in place before you start broadcasting anything. To get maximum benefits, here is how to do Facebook Live.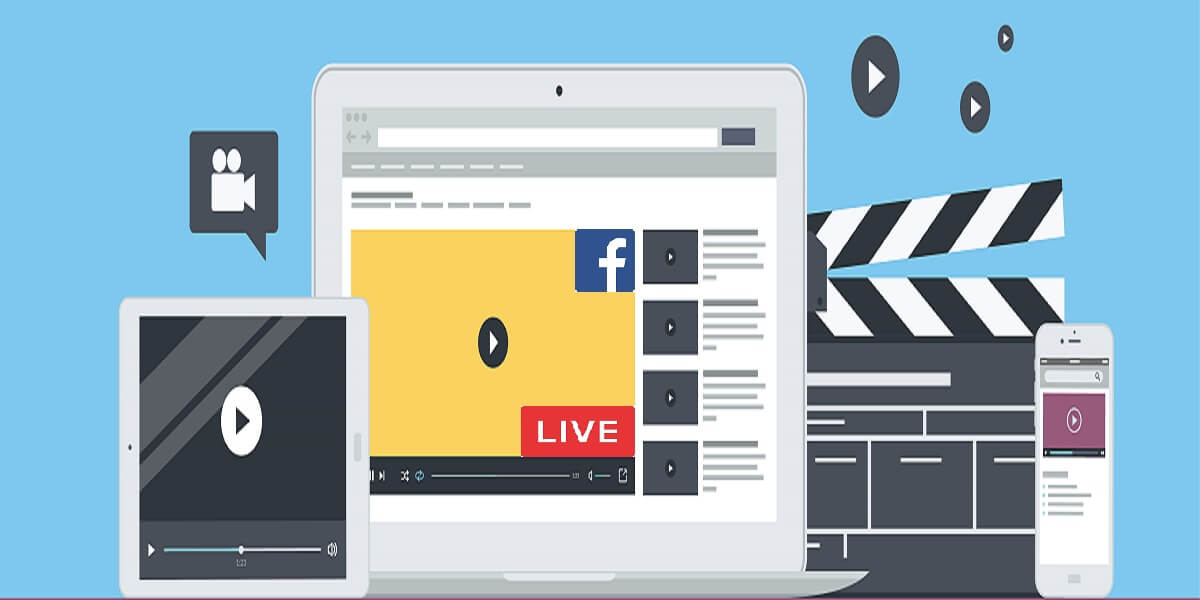 Promote Before Broadcasting
One of the most important things you need to keep in mind about live videos is that they are more like events than blog posts. This means generating interest before you start broadcasting is very important. It'll give you a larger viewership.
Keep in mind that Facebook allows you to target certain groups and events with the promotion, which means you can do a focused advertising campaign. For promotion, announce the event on your Facebook account on a daily basis. Also, if possible, on your blog, email marketing campaigns, and other social media platforms so that your audience will be well aware of it when you go live.
You need to share something valuable by giving them a taste of what you're going to talk about. Entice them to show up for the event.
Invest in Some Much Needed Gear
When it comes to marketing your brand, starting Facebook Live can be easy. Holding your iPhone for more than 10 minutes at a time might seem like a good idea to you but be assured that your audience will not feel the same. Your hands will get shaky fast.
To offer maximum interaction with your audience, invest in a microphone and a sturdy tripod. Video and audio quality will make a huge difference when live streaming.
Limit Distractions During Live Video
While Facebook Live is less complicated than television adverts or YouTube video production, you still need a solid plan to make it work. Any activities you do during the live video will represent your brand and one thing you can't afford is a bad impression.
To capitalize on Facebook Live, prepare yourself before you get started. You can actually try private broadcasting to test the waters and see how things will turn out before you make it live. Test your sound quality, your lighting, and any surrounding elements that may affect the video.
You may have something in the background that could capture the audience's attention. Minimize any background noise whether you intend to do the video indoors or outdoors. A strong broadband connection will also go a long way.
Formatting is Very Important
How you shoot the video and when you stream it is very important. Most of the time you will find that broadcasting horizontally is much better than vertically. However, you need to test that out to see what gives an incredible view.
Sometimes when you use vertical shooting, it makes you seem too close to the camera, but it could be a great idea if you want to have an intimate chat with your audience. If you want to show more of your surroundings, like the people you work with, then a horizontal view is much better because it will capture more on the screen.
Timing is Just as Important
Facebook Live is all about making an incredible impression on your audience, and timing is everything here. Just like you have strategies for sending out email campaigns in order to get the best responses, you also need a timing strategy when hosting live videos.
The last thing any business needs during live streaming is for everyone in your target market to be busy at work or home asleep. You need to understand your target audience first, and you can use Facebook reports to actually learn a lot more about the customers you interact with most.
The Facebook audience growth report will provide you with all the tools you need to measure your fan growth and post interactions. With this information, it will be easier to know when your audience will be available for the event.
Offer Constant Context
It's natural for you to introduce yourself at the beginning of the event, but when it comes to Facebook Live, some visitors will join in the middle of the stream or at any given moment. This means that the people coming late may not get to hear your name.
Keep reflecting on your introduction and keep letting the audience know exactly what the video is about. After some time has passed in your broadcast, you can say something like "Hey! if you just joined us, welcome to the broadcast. today's topic is about…." This will keep everyone in on everything you're talking about.
Be Responsive, Always
What makes a live event engaging to customers are the reactions and comments they make. If you want to make a live event successful, it needs to be a two-way conversation, and you need to respond to those comments and questions in person. This is why Facebook Live videos have 10 times more comments than non-live videos.
A very powerful way for you to increase engagement online is to address these comments that appear as your streaming. Once they get a response, they'll feel invited to share their opinions and thoughts about the topic. You may feel like you have too many comments to respond to, and if that's the case, ask someone off camera to direct the most important ones for you to tackle.
You don't have to answer every one of your viewers, but all of them will see that you do answer questions. Keep in mind that this is a real-time experience for your brand, and you need to keep the audience at the moment. Engaging with them and replying to the comments does exactly that.
Location, Location, Location
We cannot stress enough the importance of your location and the background your viewers will be looking at. One of the most important things you need to remember about Facebook Live is that it requires a very strong wi-fi connection.
Ensure you have that to avoid streaming interruptions, which will be unappealing to your customers. Always have a plan B for an outdoor video in case it gets too sunny or rainy, in order to get a clear shot. If the background noise is loud, it will be impossible for the audience to understand what the video is about.
Choose a different location or have a high-quality microphone. When shooting close to a window, face the window instead of having your back to it. You need to offer your viewers an experience they are not about to get anywhere else.
Try as Much as You Can to be Likeable
Facebook Live is all about connection. You're trying to connect to your audience so that they trust you and your brand enough to do business with you. It is not about marketing your business or selling a product. It is more about building strong relationships that will leave long lasting impressions.
You need to be relaxed, you need to smile, and you need to be confident when you do this. Of course, you can draw attention to your products or services during the video, but do it in a subtle way, or end the video with a call to action.
Keep Going if You Make a Mistake on Camera
Sometimes you might be nervous, and you may use a wrong word or a wrong term, which is natural and not something you should worry too much about. To error is human, right? Of course, it's also natural that you don't want to make mistakes on camera because you're worried about your brand, but when it comes to live-stream, it's normal, and the people watching will actually understand.
Sometimes mistakes actually generate laughter and an even better connection. We're not suggesting that you should make mistakes, but if you do, don't worry too much about it. The most important thing you can do is keep going.
Show Off Your Company Culture
Facebook Live is an amazing opportunity for you to show off the unique personalities and the awesome values behind the business. You could stroll around your office to show off your space, you could interview employees, or give a sneak peek into a company event. You can actually post a Facebook Live video during a company event to show off your culture with your audience.
It is very beneficial on a long-term basis, especially when it comes to recruiting new talent or getting new followers. This is because it showcases an authentic brand. Customers always interact with businesses they trust and showcasing your business culture could get them to trust you and your business.
It's also an incredible way to build brand advocates, and it will show people what goes into creating the products that they get from you.
Beware of Video Length and Lag
Once you begin live streaming, it may take some time for your viewers to show up, so aim for a minimum of 20 minutes of streaming time. This will allow more people to join in and give you a chance to engage with a decent number of your viewers effectively.
One more thing a lot of people overlook is the amount of lag experience between them and the audience. Sometimes what you say might not sync with the viewers immediately.
Sometimes you'll find that if you ask a question, and it's taking some time before they answer it, it is because it has taken some time before they actually hear you. This is why it's important to have a strong Wi-Fi connection.
Give the Viewers a Shoutout
Your Facebook Live video will be instantly archived once you're done. This means that it's very easy to call attention back to them if you want to share any more valuable information to your viewers.
To build your viewership, especially among the people who were not available for the live event, give a shout out and thank the people who were available for watching.
Asking additional questions or making new comments will generate more engagement. Showing your audience some love will make them feel appreciated, and that you actually care about them and solving their problems.
Promote Through Other Channels
Facebook Live does not revolve around Facebook alone. You can also promote a Facebook Live event on other social media platforms depending on where your audience mostly interacts. You may not get everyone on your social media platforms to watch, but once you provide a link to the video, it will be easy for the people who would like to.
Always Analyze the Results
As with any other business marketing strategy, you need to analyze the results of the video and learn from whatever you accomplish. It's very easy to check how many people you reached, and how many unique viewers you got, through Facebook metrics.
The more you learn about the event and the audience preferences from social media analytics, the better chance you have of creating more powerful videos in the future.
You can analyze what time most of the people watched to figure out which moment impacted your audience the most. Once you learn as much as you can, optimize the next video to improve the experience for everyone.
Grow Your Brand Using Facebook Live
These are some of the best tactics you can use to grow your business through Facebook Live. It's very hard to argue with the benefits of live streaming in a world where more people are searching for human connections.
With the tips above, it'll be easier for you to start your Facebook Live streaming journey. For more informative posts about digital marketing, be sure to check out our website.
Owner and Chief Marketing Officer, Jason Hall, and his team specialize in creating brand awareness / traffic and lead generation / marketing funnel and conversion optimization, while utilizing the appropriate marketing channels available within your industry. With diverse clients throughout the world, Jason's team is well connected within many industries to assist with your marketing strategies. With no long term contracts and various levels of service, Jason's team will increase the quality of your online traffic, leads, and sales.
Free Website Audit Tool
See how well optimized a web page, landing page, or blog post is for an exact keyword or phrase
About the author...
Located in the heart of the Emerald Coast - Destin, FL, founder and Chief Marketing Officer, Jason Hall, and his team specialize in creating brand awareness / traffic and lead generation / marketing funnel and conversion optimization / and PR campaigns, while utilizing the appropriate marketing channels available within your industry.
With diverse clients throughout the world, Jason's team is well connected within many industries to assist with your marketing strategies. With no long term contracts and various levels of service, Jason's team will increase the quality of your online traffic, leads, and sales.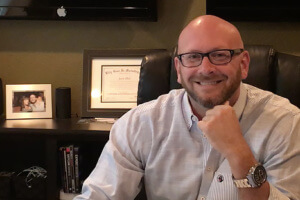 Request a digital marketing strategy session today and we'll show you what you've been missing!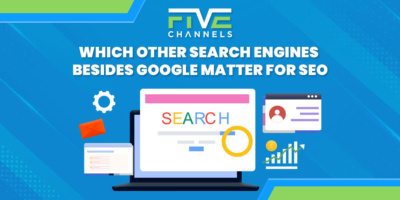 Are you struggling to improve your online presence and boost your website's SEO? Google is the most popular, but optimizing…