2.89 billion people around the world use social media. This makes it one of the furthest reaching platforms for advertising around.
You'd be a fool not to use social media ads in your marketing campaign. In fact, this year alone US advertisers are set to spend $18.4 billion on social media advertising. 
Unfortunately, this means that social media sites are now flooded with adverts. For yours to work, you need an ad that will stand out from the rest and hold people's attention while they're scrolling.
Thankfully, here's a handy guide of advertising tips to help you create social media ad content that will really work.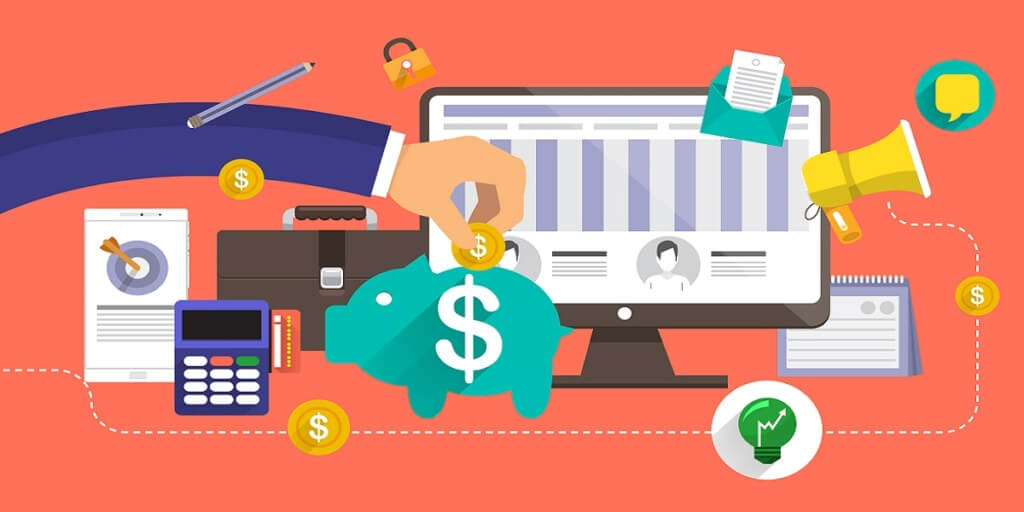 Get Familiar with Your Platforms
First things first, to make the most of social media, you need to know what you're working with. There are plenty of different social media platforms out there. Having a good understanding of them will help you to pick the best ones for your adverts.
For example, we're probably all familiar with sites like Facebook, Instagram, and Twitter, and with good reason. Facebook alone has 2.45 billion active users each month. Thanks to their huge followings it makes these leading sites obvious targets for advertising on social media.
However, don't forget to look further afield as well. Depending on your business, it may also be worth targeting social media sites that specifically cater to your target market.
For example, LinkedIn is a great platform to use if you want to target business professionals. If your business is travel-related, why not check out Gapyear.com?
Lesser known sites definitely bring in smaller audiences. However, if your audience is already looking for what you're selling, your adverts could be more successful.
The beauty of social media advertising is that you don't just have to pick one social media platform to use. Pick as many as you can manage within your advertising budget.
Create Unique Content
Picking a couple of social media sites for your adverts is a great idea, but you should make sure you design content specifically for each site. This is the best way to make the most out of what each platform has to offer.
Let's say you're advertising on Instagram. You should make sure you tailor your content to suit this platform.
Instagram allows businesses a 30-second ad space for videos. This means any content you create should fit neatly into this 30-second slot.
If you put a longer video in there, it will roll over into a second frame that will make your advert seem disjointed. This will be off-putting for viewers and have people scrolling on by.
You could also make the most of this site by using Instagram stories as adverts as well. This is an important lesson in making the most of what a site has to offer. Just remember to stick within the time limits of these stories.
Sites like Facebook or YouTube allow you much longer advertising slots. Make the most of these by creating lengthier, exciting content.
This isn't to say that creating tailored content means ignoring your brand's message, however.
Have a Cohesive Message
How to advertise on social media successfully is all about engaging people with your brand, whatever you're selling. If people recognize and remember your business, then they'll be more likely to visit your website and buy your products or services.
This means that you should ensure there is a common thread across your marketing ads whatever social media platforms they're on. There are several ways you could do this. Some ideas include:
– Creating a tagline that you use throughout your adverts.
– Using a cohesive color scheme.
– Ensuring your brand logo features throughout your content.
– Using the same hashtags throughout your content.
This will help to link all of your content together throughout your advertising campaign, which is crucial if you want to drive sales.
Release New Content Regularly
On average, people spend more than two hours on social media every day. This means that every day these social media sites get flooded with new content.
In order to keep up with this content, you need to put new posts out regularly. This will help to drive more traffic to your social media pages, and onto your products or services.
Creating new content regularly could be really time-consuming, so it's worth planning your adverts in advance. For Instagram, make sure you have a good bank of quality photos and videos for sharing, so you're never at a loss about what to post.
You can use other social media sites to advertise and promote your brand by responding to current trends or sharing articles. When posting on your business' page, it's important to remember that everything you share represents the brand.
To further promote your content on social media, take a look into sponsored ads such as Facebook promotions for adverts. These ensure that your ads keep coming up for relevant customers.
Remarket Your Content
Remarketing or retargeting is a great way of targeting audiences that have previously shown an interest in your brand. These customers are already susceptible to your advertising, so it would be a shame to miss out on them.
This works by compiling cookies from your customers or page visitors. Social media sites then use these to target adverts to customers based on their previous preferences. As such, it's a great way to effectively personalize your advertising campaign without too much difficulty.
This can lead to a boost in your ad conversion rates and helps you build a stronger relationship with your customer base.
Tag, Tag, and Tag Again
Tagging your posts is another vital step you should take in order to boost traffic to your pages. There are several ways you can do this.
Some social media platforms, such as Twitter, will let you tag specific people in your content. This means they will be notified and see your content. It also means that anyone searching for content about that person will also see it.
You can do a similar thing using hashtags. These are often used on social media platforms to identify trends. If you can incorporate a trending hashtag in your social media post, then more people will find it.
You can also do this with locations or events on some social media sites.
The more people who see your content, the more likely it is to get liked or shared. Each of these actions brings you one step closer to getting onto different sites' "top content" pages. These often come under different names, but they all do the same thing: help to promote your brand to a wider audience.
For example, on Instagram, the "Explore" page promotes content that is currently popular. It measures this based on audience interaction with the content whether that be through clicks, likes or shares. Getting your content on there would lead to some serious traffic for your page.
Stay Relevant
Social media is all about live updates and reacting in the moment. In fact, that's one of its key USPs. So, you should definitely engage with this where you can.
You may not be able to knock up a video advert response to certain events or trends, but this doesn't mean you have to ignore them. Using hashtags, sharing articles or referencing current events in your posts will all help to make your content feel relevant.
These events don't have to be global or political. It could be as simple as referencing a popular meme or celebrity.
For example, recently the film Knives Out generated a whole new facet of their ad campaign over the popularity of one of the lead actor's sweaters. It really is as simple as that.
Responding to events or trends is also important as it will make your audience feel as if there is a person behind your advertising campaign. Without this, it can make your social media page feel like its run by a robot. Having a more human voice immediately makes people feel more engaged with your content.
Enable Sharing
This should be a given, but you'd be surprised by how often people forget to enable sharing on their ad posts.
Social media has taken tried-and-tested, word-of-mouth advertising to a whole new level. Rather than word of mouth it should be word-of-click.
It takes a second for someone to share content via their own social media page, in a text or in an email. Enabling sharing does just that. This means that your ad campaign will reach a whole new audience without you having to lift a finger or pay a dime.
To boost these shares, you could even look at approaching relevant social media influencers to share your content. This might cost you a little, but it could send your sales figures through the roof.
Target Your Audiences
Let's take a look at one of the more intricate ways in which you can target your audience using social media. Targeting your audience is all about ensuring that the right ads reach the right people.
This is something you can do on various social media sites, but Twitter is a good example.
While setting up a campaign you have the opportunity to look at the audience you want to reach with your ad. This lets you select custom settings for your ad's audience. For example, you can choose the age range you want to target or a particular country.
This saves you from bombarding customers who won't be interested in your products with information. You'll have time to respond to genuine responses that could lead to sales.
It also means that your advert analytics are a more accurate representation of your adverts' success.
Use Analytics
This might not be a direct way to create gripping content for your page, but it will provide you with important feedback on your campaigns. This could be really useful for any future adverts you want to create.
A lot of social media sites offer you the option to sign up for a business account and this comes with page analytics. These let you see the kind of interaction your posts have had. In terms of boosting sales, you want your adverts to create click-throughs to your brand's website.
Analytics can be really helpful for ensuring that your adverts are on track and go down well with the audience you want to target. Most of them are also free, so you'd be a fool not to use them.
Work on Your Relevancy Score
You may not realize it, but most social media sites rank posts in order to promote them to the right audiences. This happens before you invest in any promotions or sponsored posts.
Your ranking, or relevancy score, is based on the content of your ads. It matches keywords and ad quality to position your ad on a site.
Different social media sites have different names for this process. For example, Google gives adverts a "quality score," while Facebook calls its ranking a "relevancy score." On Twitter, this is known as a "quality-adjusted bid."
Whichever name you choose to go by, it can have a big impact on your pay-per-click adverts. So, it's something you want to spend time optimizing. Several ways you can do this include:
– Targeting your ads for your specific audience so people positively engage with them.
– Splitting your test ads between different audiences.
– Using relevant and quality copy and images within your ads.
Just remember, if you're running ads on several sites, you'll need to do this on each site to support your whole campaign.
Time to Put These Advertising Tips into Practice
With these brilliant advertising tips on your side, you're sure to create successful social media ads that will boost your sales in no time. Don't forget, it isn't just about what you post, it's about how you post it.
For more help creating the strongest campaign possible for your brand, sign up for a free digital marketing review from an expert. We're here to help.
Owner and Chief Marketing Officer, Jason Hall, and his team specialize in creating brand awareness / traffic and lead generation / marketing funnel and conversion optimization, while utilizing the appropriate marketing channels available within your industry. With diverse clients throughout the world, Jason's team is well connected within many industries to assist with your marketing strategies. With no long term contracts and various levels of service, Jason's team will increase the quality of your online traffic, leads, and sales.
Free Website Audit Tool
See how well optimized a web page, landing page, or blog post is for an exact keyword or phrase
About the author...
Located in the heart of the Emerald Coast - Destin, FL, founder and Chief Marketing Officer, Jason Hall, and his team specialize in creating brand awareness / traffic and lead generation / marketing funnel and conversion optimization / and PR campaigns, while utilizing the appropriate marketing channels available within your industry.
With diverse clients throughout the world, Jason's team is well connected within many industries to assist with your marketing strategies. With no long term contracts and various levels of service, Jason's team will increase the quality of your online traffic, leads, and sales.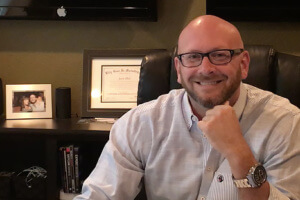 Request a digital marketing strategy session today and we'll show you what you've been missing!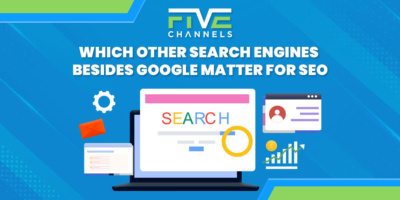 Are you struggling to improve your online presence and boost your website's SEO? Google is the most popular, but optimizing…