Google released its new product review algorithm update on April 11th, 2021. Google specifically targeted this algorithm update toward product review websites and blogs.
The update not only tells us what kind of things Google isn't looking for in these websites. It also tells us what kinds of things Google is looking for.
In other words, the update is giving us a lot of insight into the kinds of things that the search engine is using to rank websites.
To learn more about the product review algorithm update and what it means for product review websites, we've gathered everything that you need to know.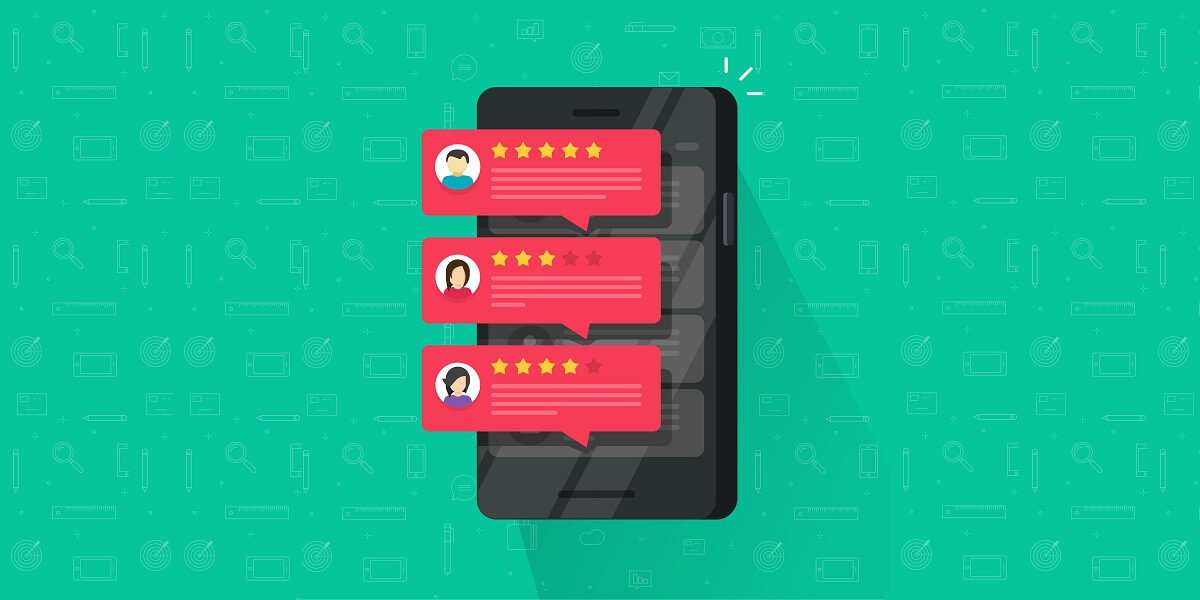 The Basics That You Need to Know About Google's Product Review Algorithm Update
When announcing the update, Google stressed that they are gearing the algorithm towards online product review content. With every single update, Google is making changes for the better of its searchers. This update is no different.
Google adjusted the algorithm to ensure that only the best of the best product review sites show up at the top of the search results. They're hoping that, with this update, searchers will get the reviews that they're looking for.
Overall, Google is looking for accurate, high-quality content that its searchers are going to want to interact with.
Remember, searchers hold Google responsible for the websites that it recommends. So, the search engine isn't going to show any old website. Rather, it vets every single website to make sure that they meet Google's strict demands.
Users rely on Google to give them quality websites that will help them make purchasing decisions. At the same time, producers want their reviews to show accurately on the search results. Google has to balance these needs, putting the searchers above all else.
The Importance of Detailed Research
One of the biggest changes that Google has made has to do with quality. They're no longer looking for websites that summarize products subjectively.
Consumers depend on these reviews. In fact, 93% of consumers have admitted that online reviews do affect their purchasing decisions.
Now, Google has adjusted its algorithm to find websites that do in-depth reviews on multiple items. The better the research, the higher the webpage will show on the search engine results page.
Google has already been making shifts toward higher-quality content. Those websites that don't publish product reviews have already been matched towards higher expectations. Website owners have been expecting more quality-related updates.
The idea behind this update is to give visitors original content from experts on the subject. Whatever subject that is, Google expects originality and quality.
Google has explicitly said that they are more focused on originality. However, they do expect that website owners give attention to quality as well. They are expecting to roll out more updates focused solely on these concerns.
It's also important to note that these changes impact your website as a whole rather than specific pages of the website.
Keep in mind that this update should only affect sites that post product reviews. So, if your site isn't based on product reviews, this update shouldn't affect you. Although, this doesn't mean that you shouldn't also post quality content.
Is the Algorithm Update a Core Update?
Google has confirmed that this update isn't a core change. Rather, it's a standalone update.
Google is referring to this set of changes as the "product review update."
Since this is a relatively new set of rules for product reviewers, Google has given a set of tips and tricks that website owners can follow to adhere to these new changes.
Give Expert Knowledge
Google wants more websites to give more valuable knowledge when they're evaluating products. As a product reviewer, you should describe each and every product to the best of your ability.
However, you can't just share any old information. You need to make sure that you're sharing accurate, quality information that potential buyers would find useful. This may mean that you need to do a little bit of research before you start making your next few articles.
When in doubt, you need to explain the points you're making and back up your opinions. If you feel strongly about a product, why? What feature or specification makes that particular feature of the product appealing or appalling?
It's important to tell the readers as much information as possible so that they can make the best purchasing decision for them.
Show Product Details
Write out every single detail and feature that you know about the item you're reviewing. If you don't know a specification, it's likely that the seller has it listed on their website.
When in doubt, write it out. If you're not sure whether or not the buyer needs to know the size of the product, write about it in your article. It can't hurt to give more information than necessary.
You may also want to discuss color options or material. This part of your article should give the ins and outs of the product that you're reviewing.
It's a good rule of thumb to follow the recreation method. This states that you should describe the product in such detail that anyone could recreate a prototype of it.
With this in mind, you should state when you can't find information about a product. If the seller isn't reporting the product's weight, say that you've looked through multiple sales sites and cannot find that measurement.
Provide Accurate Measurements
Speaking of measurements, you should devote a part of your review to them. It may seem like these specifications are frivolous for most items, but they can be useful for some people. So, you should include them even if you don't think they're useful for you.
Someone out there may need them.
You should check this section of your article over and over. You want to make sure that this information is accurate down to the decimal point.
If the information isn't accurate, your readers won't be able to trust your articles. Plus, the Google algorithm would be less likely to pick up your website at the top of the search results.
Make the Product Stand Out from its Competitors
If there are similar products to the product that you're reviewing, talk about them. State whether or not you think that this product is better and back up your opinion with specific facts.
Talk about the other products in detail and review the highlights of each. You could even link to another blog post if you've written about these items separately.
Otherwise, you should stick to the differences between the products.
If you're trying to convince your buyers to invest in one product over another, you need to give them a reason why. Tell them the advantages that they'll get by investing in one product over another.
Cover Comparable Products
You should also cover comparable products. These are products that the same company produced.
For example, one company may have ten different kinds of hairbrushes for ten different kinds of hair. You're the one who needs to differentiate the brushes and help consumers figure out which one is best for their hair.
By looking into comparable products, you're helping the reviewer decide on the exact product that they want to invest in. It's important to help a consumer understand all of his/her options. With this information, the consumer can make a more informed decision about a potential future purchase.
Plus, you'll be showing that you're more knowledgeable by covering similar products. You're telling your readers that you know everything there is to know about this company and its products.
Therefore, readers will be more likely to trust you and the information that you're sharing on your website.
When in doubt, it's better to share more information. Withholding information can be misleading and create distrust between you and your readers.
Go Over Pros and Cons
Every product review should have a simple comparison of the pros and cons of the product. Some readers skip down to this section of the article just to make comparisons easier.
You may want to display these features in a chart or a list to make it easier for your audience to absorb.
However, you should explain any pros or cons that you identify. If you say that one television is better than another because it has a higher resolution, you should compare the stats. This backs up your opinion and shows that you're doing the research necessary to find the best product.
If you just wrote down your opinions without backing up your claims, your readers would be less likely to agree with or trust the endorsements that you make.
Backtrack to Previous Models
If the product that you're reviewing has had past models, you should cover them. Even if the company is not currently selling those models, it's useful for customers to compare products that they knew of in the past. Some of your readers may even own these past models and want to know if they should upgrade.
As you're comparing models, you'll want to discuss specifications in detail. If the company came out with a new model, it's likely that they did so in order to speed up their technology or fix an issue.
Talk about the story behind the model. Give details about the creation and announcement of the product if you can find this information.
Define Key Factors of the Product
Even if the product doesn't have a past model, there's likely a story behind the creation of the product in general. The company may have made a press release about the product and described the brainstorming process, or they could've made a post on social media about the new product that they've launched.
No matter the medium, this is useful information that you can put into your product review article to please the 2021 algorithm updates.
Key features should also include any special notes about the product. If it's the first handheld vacuum, share that. If it's the first book that this author has published, share that.
Venture Into Additional Uses
Lastly, you should make sure to include various uses for the product. This part of the article may take a little bit of thinking, searching, and creativity. However, it can be useful for reviewers to see.
As you're reviewing a product, you need to cover all the ways in which customers have used it. Usually, there's more than the mainstream way of doing things.
For example, someone may use an iPad for taking notes at school. Another person may read. Another person may play games.
This section should cover all of the uses and capabilities of the item. Be as thorough as possible.
Why Should I Care About the Google Product Review Update?
The reason why you should care is simple, search engine optimization. SEO matters, and it's what determines your placement on the search engine results page. At the same time, it determines how many people find your website.
If you choose not to follow Google's recommendations by adhering to the new Google algorithm, your spot on the search engine results page may get lower. As more and more companies do change to these new practices, your web pages will only fall farther away from the top slot.
This may sound extreme, but you have to keep in mind that Google is making these updates for consumers. They're trying to make the researching and buying experience easier for them.
In turn, these changes will make the researching and buying experience easier for your readers.
Where Can I Learn More Information About SEO Algorithms?
The algorithm update may not be a core change, but it's a lot to take in. The methods of ranking product review websites are changing, and it's time to make changes to your search engine optimization technique if you haven't already.
The most important note of all of these 2021 algorithm updates is quality content. When in doubt, give more useful information. Share as much as possible about the products that you're reviewing.
If this is feeling a little overwhelming, you can count on our team at Five Channels. First, find out where you stand with our free digital marketing review.
Owner and Chief Marketing Officer, Jason Hall, and his team specialize in creating brand awareness / traffic and lead generation / marketing funnel and conversion optimization, while utilizing the appropriate marketing channels available within your industry. With diverse clients throughout the world, Jason's team is well connected within many industries to assist with your marketing strategies. With no long term contracts and various levels of service, Jason's team will increase the quality of your online traffic, leads, and sales.
Free Website Audit Tool
See how well optimized a web page, landing page, or blog post is for an exact keyword or phrase
About the author...
Located in the heart of the Emerald Coast - Destin, FL, founder and Chief Marketing Officer, Jason Hall, and his team specialize in creating brand awareness / traffic and lead generation / marketing funnel and conversion optimization / and PR campaigns, while utilizing the appropriate marketing channels available within your industry.
With diverse clients throughout the world, Jason's team is well connected within many industries to assist with your marketing strategies. With no long term contracts and various levels of service, Jason's team will increase the quality of your online traffic, leads, and sales.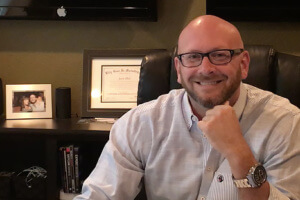 Request a digital marketing strategy session today and we'll show you what you've been missing!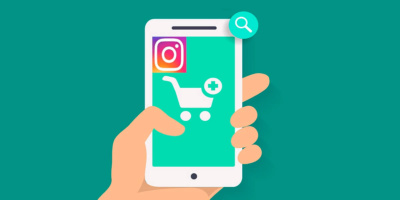 According to Business of Apps, Instagram had an estimated 1.16 billion users in the third quarter of 2020. This is…