The Google algorithm is something that holds a lot of influence on the way we live our lives. As users, we depend on the algorithm to provide us with relevant information. Without it, we might not have any ability to navigate the web.
As business owners, we seek to find our place in the Google results by playing to the algorithm. The better you can optimize your content for the search engine, the better rankings you get.
That leads to a lot of visibility, which turns to sales and profits. The thing is, we don't get a step-by-step guide from Google on how to optimize. We're updated when there's a change to the algorithm and Google lays out the fundamentals, but that's it.
We're going to give you the essential information you need to know about the Google algorithm today. Hopefully, this guide can inform your marketing campaign.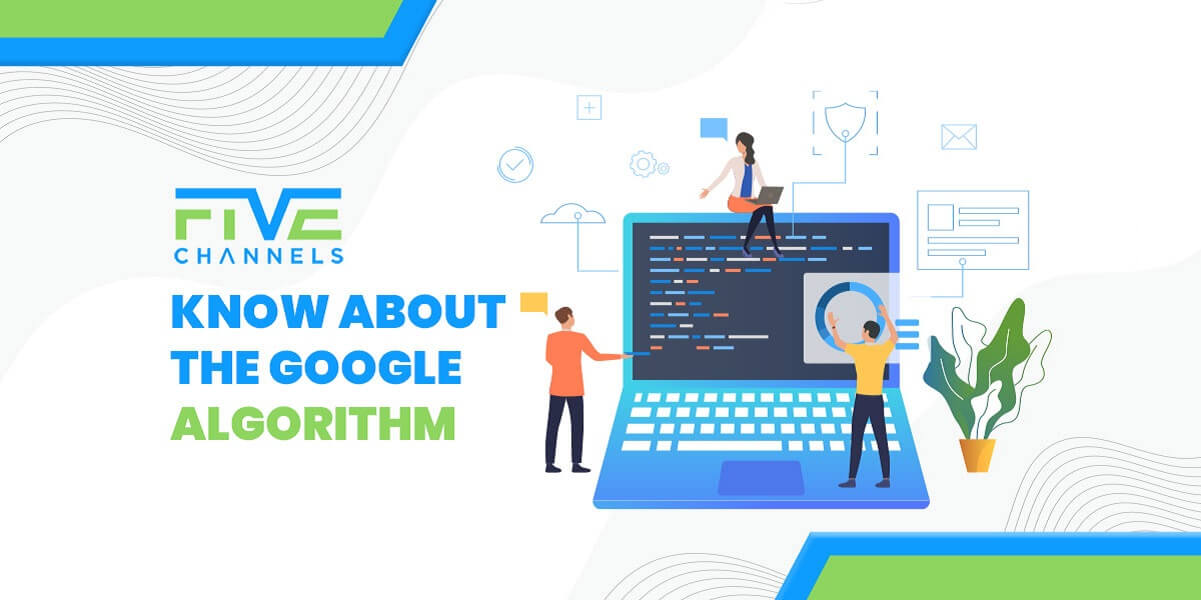 Understanding the Google Algorithm
We'll take a look at the nuts and bolts of how the algorithm works today, following with some ideas on how you can optimize your website.
To begin, it's important to note that Google's objective is to provide quality search results to its users. It's easy to forget that when you start to optimize and decipher all of the different ranking factors that the algorithm uses.
The algorithm was created to look at a keyword search phrase, run it against the backdrop of all of the sites in Google's index, and pop out the absolute most relevant pages possible.
When they're successful, users keep coming back. They're pretty good at what they do too, considering massive portions of humanity use Google on a daily basis.
With that in mind, we can center our marketing campaigns on the idea of quality. If nothing else, do your best to add real value to your content and make your site easier for people to use. When you do that, odds are that you'll naturally optimize for some of Google's search factors.
Crawling and Bots
At the heart of the optimization process lays the idea of "crawling." Google has an artificial intelligence system in place that allows it to move through the internet, cataloging billions of web pages and documenting the information they can give.
People often refer to these crawling agents as "bots" or "crawlers." It's easy to imagine them like little bugs flying through links and landing on different web pages, picking up the information they need, and moving on their way.
For the purposes of our discussion, you can think of crawlers in that way if you'd like to. That said, it's just a series of code that works through web pages and picks up on key factors that feed into the index.
When your page is crawled, Google takes information on upwards of two hundred different factors. The system uncovers vast stretches of the internet by moving into new web pages through links.
This pattern allows Google to get a definitive idea of the website's niche based on the network of links that it exists in. The goal then is to identify the factors that the crawlers are picking up on, optimize for them, and gain better standing the next time your page is crawled.
It's estimated that Google crawls its index and finds additional pages roughly every two weeks. If you make changes to your site and find that they don't show up on Google right away, it's just because that new information hasn't been crawled yet.
So, what are the kinds of things that Google prioritizes in the algorithm?
Website Quality
Google checks to see that your website lives up to its standards. Speed, functionality, working links, and more are all documented. Those things underly everything else that a user might do on your site, so it's important that you establish those factors first.
Many ready-made websites come equipped with those stats that meet those standards, but that's not always the case. The smartest thing to do is to work with a web designer who can create and manage your site so that it exceeds Google's quality standards.
Beyond that, you also have to work out the user experience. The fundamental factors above are essential to user experience, but you also have to consider things like organization, site architecture, aesthetics, and more.
It's difficult to quantify user experience, but you can get a pretty good idea of how you're doing by looking at your analytics. If people show up to your site and leave before clicking on anything, odds are you're not giving the best impression.
If people visit the site, explore a little bit, but reliably bounce out at a particular point, which indicates a user experience issue. There are different ways to analyze and troubleshoot these issues but note that Google sees the same analytics that you do.
Many of the abstract issues you face on the site can be diagnosed through Google Analytics, and it's important that you work out those kinks because they factor into your Google ranking.
Link Network
Linking is an integral piece of search engine optimization. This is because Google puts a high value on the kinds of links that your site is situated among.
Links out to different pieces of valuable content increase the value of your own. When it comes to your own content, the idea is that you should include links when relevant, and only when those links add value to your information.
When you link outward to increase value, Google makes note of that and you improve rankings over time. On the other side of things, links to your site from other sites hold an immense amount of weight.
A link from a significant site in your niche is similar to a vote in favor of you getting high rankings. The thinking is that your content must be valuable enough for someone to direct their users to your site to learn more.
It's an endorsement of sorts. These links are called backlinks. They're difficult to generate, but they're well-worth any effort you put forward to gain them.
Content Relevance and Quality
Naturally, Google's algorithm is designed to identify quality content. By "quality," we mean content that provides legitimate value to the user.
It's easy to get too focused on optimization when you're working on content. You're juggling numerous different factors and trying to insert them into the material you're making. We seldom take a step back and ask ourselves if the content is actually useful.
Something might tick every optimization box there is but fail to be interesting or relevant to the keyword phrase in question. So, at every step of the way, ask yourself if the thing you're making is something that a person could find use to meet their needs.
Furthermore, the content has to have relevance to the nature of your business, as well as the keyword phrase in question. It can be difficult to do this on your own though, which is why you have to utilize keyword research.
It might seem intuitive to choose keyword phrases to optimize for, but there's a lot more to it.
Keyword Trends and Research
Slight variations in keyword phrases make an impact on the search results. A word or two added into a phrase makes all of the difference, changing the nature of your competition for rankings.
Furthermore, the results for the most obvious and popular keyword phrases in every niche are clogged with industry titans. Successful businesses and corporations tend to hold the top spots for those keywords. There's a very small chance that you'd be able to compete with those companies, as they have a lot of domain authority.
That said, just because 1,000,000 people search for "best stereos 2021" doesn't mean that there aren't millions of other people searching variations of that term. "Best new stereos near me," "budget new stereos," or "cool stereo options" might all have a significant amount of traffic as well, but pose fewer competitors.
Your goal is to optimize for the terms that have the best ratio of traffic to competition. If the competition for a search phrase is manageable and there's a significant amount of traffic going to that phrase, that's ideal.
The only way to know those things, and choose the right terms, is through keyword research. Keyword research tools such as the ones that Google offers can help you see specific details on traffic, competition, variations of the phrase, and much more.
Updates and Adjustments
While there's a fundamental set of things that Google keeps as ranking factors, the company does make adjustments every once in a while.
In fact, slight changes to the algorithm are occurring all of the time. Each day, little micro-adjustments take place and adjust the nature of the algorithm gradually. You can see that change if you look at the algorithm over a long period of time, but the shifts are minimal on a short-term basis.
However, once or twice a year Google will make a significant change that might impact your results.
If you notice that your search results take a sudden and significant turn, it might be because an update has dropped. Google knows that search results are tied to the livelihood of a lot of people, so they keep users in the loop.
Most updates are announced months in advance, and there tends to be a little bit of information about what is going to change. For example, the last Google update was announced well in advance and alerted users that the "core web vitals" factor was going to adjust.
Things like site speed, first visible content, and more were given higher standards and higher priority. If you keep up to date on Google's announcements, you can get ahead of any significant changes that could affect your rankings.
SEO Tips to Work With
Now that you've got a decent idea of how the algorithm works in relation to SEO, let's look at some general ideas you can use in your campaign.
As we've mentioned a few times, quality is the most important thing. When you offer quality, you'll see better results. A quality effort will wrap a number of search ranking factors in naturally.
Furthermore, content that people enjoy and engage with will generate better rankings. The more time that people spend on a page, the rate of engagement, and other user experience factors are things that Google takes into account.
You should also be sure to note that it takes some time for results to generate. You've got to start small with your content, gradually increasing the number of people who visit your site on a regular basis. Once you get rolling, growth will start compounding upon itself.
One page that lands a high ranking and draws traffic will start to improve your domain authority. That benefits the entire value of the site, and your other pages will start to gain rank as well. It's sort of a "rising tide raises all ships" type scenario.
Consult With Professional Digital Marketers
The difficult thing about search engine optimization is that it requires a significant amount of work. The various factors involved are complex, and it's not always easy to figure out the technical skills needed to optimize the back end of your site, write engaging content, or conduct quality keyword research.
These things will improve to the degree that you research and invest time in them. However, instead of directing all of your time to marketing, you can hire a professional digital marketing company to do the work for you.
They have the knowledge, skills, and resources to produce a high-quality marketing campaign that actually brings results.
Need Digital Marketing Help?
Understanding the Google algorithm is just the first step of the process. The rest of the search engine optimization process requires a lot of time and effort. We're here to help you out however you need.
Contact us for a free digital marketing review or explore our site for more SEO hacks that might boost your rankings and draw some business.
Owner and Chief Marketing Officer, Jason Hall, and his team specialize in creating brand awareness / traffic and lead generation / marketing funnel and conversion optimization, while utilizing the appropriate marketing channels available within your industry. With diverse clients throughout the world, Jason's team is well connected within many industries to assist with your marketing strategies. With no long term contracts and various levels of service, Jason's team will increase the quality of your online traffic, leads, and sales.
Free Website Audit Tool
See how well optimized a web page, landing page, or blog post is for an exact keyword or phrase
About the author...
Located in the heart of the Emerald Coast - Destin, FL, founder and Chief Marketing Officer, Jason Hall, and his team specialize in creating brand awareness / traffic and lead generation / marketing funnel and conversion optimization / and PR campaigns, while utilizing the appropriate marketing channels available within your industry.
With diverse clients throughout the world, Jason's team is well connected within many industries to assist with your marketing strategies. With no long term contracts and various levels of service, Jason's team will increase the quality of your online traffic, leads, and sales.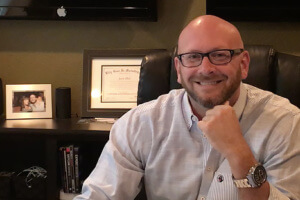 Request a digital marketing strategy session today and we'll show you what you've been missing!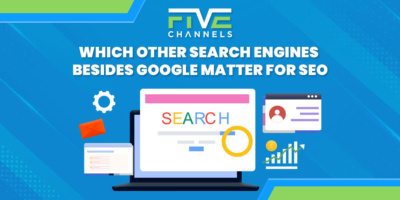 Are you struggling to improve your online presence and boost your website's SEO? Google is the most popular, but optimizing…