You spent the entire afternoon yesterday crafting the perfect email to send to your customer list. It was so good, it showed your personality, and you felt like you really connected with them through your funny stories. 
The problem…nobody opened it.
You sent it at 8 AM this morning, and only a half dozen people opened it. What went wrong? Did you know that roughly only 1 in 5 emails get opened as an average across industry and niche? You want to connect with your clients, but how can you when they don't read your emails?
The answer can be as simple as targeting your email list using segmentation techniques.
It's time to learn about improving your email engagement through segmenting your list.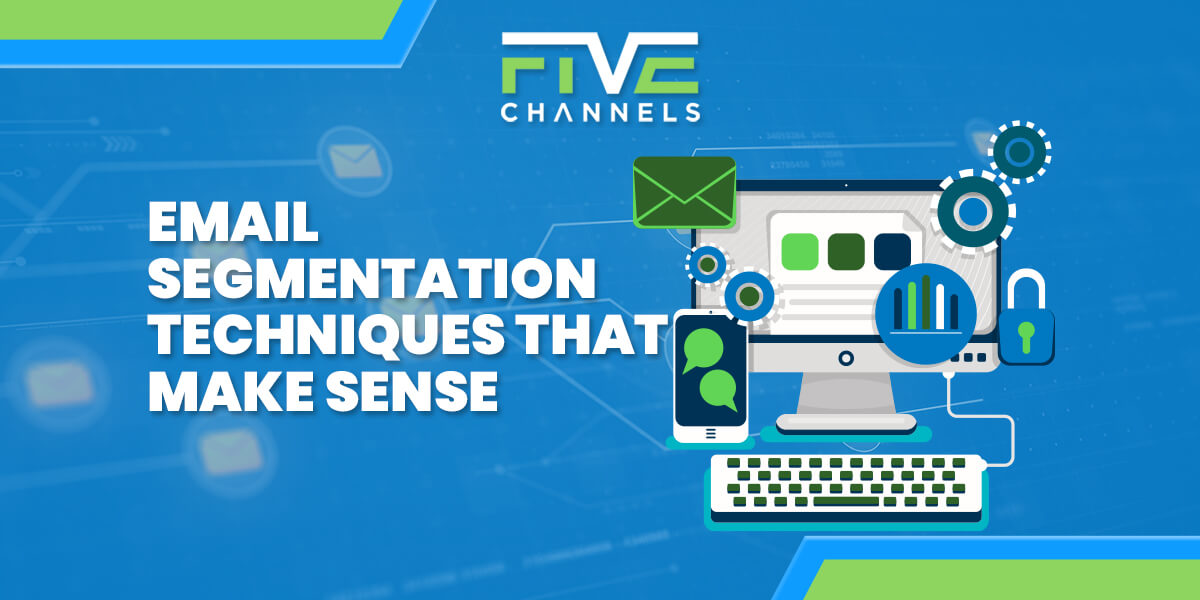 How Do You Segment Your Email List?
When you think about segmenting your email list, think about categorizing your email list into like groups. Just like you would organize your office supplies or sock drawer, you can also organize your customer list. You can use any number of categories, and your categories can change with every email campaign if you need to. 
Are you sending an email about a special event happening in your city? Then you don't need to send it to everyone on your list if a large majority live far away. Use information gathered from your email service provider to send your email campaign to only those users in the same time zone. 
Are you sending an email with very advanced information? Will it go over the heads of newer customers and cause overwhelm and paralysis? Then segment your list by only those advanced customers who have already purchased your smaller products. These customers will be more likely to engage with the information and be in a position to act on it. 
The more you can increase your engagement rates through increased open rates and fewer spam responses, then the more your emails will actually land in your customer's inboxes instead of their junk folder.
Email segmentation can provide this for you. Not to mention giving your customers a more personalized experience which is your main end goal.
Why Should You Use Segmentation Techniques for Your Email List?
You want to get the right message to the right people at the right time. You want to give your customers the best, and most personalized customer experience you can. You can accomplish this through personalized and specialized emails.
Group your email list according to many different factors to be able to speak directly to them. When you send an email blast to your entire list, you might hit the mark with a small percentage of your list, but many more won't be interested in your message.
They also might be interested in your product, but they simply aren't ready to hear that particular message, yet. Tailor you marketing specifically to smaller groups within your larger email list so you can reach them where they are. One of the main tenets in any marketing strategy will be to focus on your customers' buyer's journey. You can't do this through impersonal mass email broadcasts.
However, you can focus on their buyer's journey when you segment your list. You can do this in several different ways. 
You can allow your list to self-segment by sending out a short survey or quiz, or you can glean information from your Google Analytics as well as the analytics available from your email service provider. 
What is a Segmented Email Campaign?
A specific campaign is a coordinated series of emails that are planned out and sent only to specific customers or future customers. Whether you are launching a new product or building brand awareness, email campaigns are a valuable tool in your digital marketing toolbox.
Don't let your potential customers fall through the cracks. They came to your website and browsed. They were interested in your product or service, but for whatever reason, they didn't purchase.
Perhaps right as they were about to hand over their credit card information one of their kids knocked over their juice all over their desk. Perhaps they weren't quite ready to make the final decision due to a lack of information. Maybe they aren't the person within their company who makes the final purchasing decision. 
All of these situations can be solved through email marketing (except cleaning the mess from the kids). You are focusing on building awareness of your brand and how you can solve their problem. Through your email campaigns, you can bring awareness to their problem and how your product can solve it. 
You can educate your customers to bring them along through the buyer's journey through email. You can also help them by sending only relevant information based on where in the sales funnel they are. 
By sending segmented email campaigns, you can further build upon your relationship with your customers. Whether they just found your website yesterday, or they have been a customer for years, you can send them personalized emails based on which group they fall into.
What are Segmented Strategies?
In order to leverage the best strategies for segmenting your list, you will need to gather some data. Some information will be provided to you by your email service provider.
For example, most email companies can tell you the general location of each of your customers. Even if it's by country or time zone, you can segment your list by location. 
You can also see how your customer got onto your list. Whether they found you through your website or an event, most email service providers track where each of your subscribers originated from. 
You can also gather some data yourself. Start by simply asking your email list for some basic information. Send an email with a funny story about your kids and ask if they are also juggling working from home with children at home.
Regardless of how you segment your list for your next campaign, start by doing some home and gathering some segment data. Group your customer list by similar categories and then target your email campaign to specifically address each group's concerns and pain points.
Some segmentation examples include targeting customers based on where they fall in your sales funnel, or where they are in their own buyer's journey. You can also segment by personal demographics such as location, age, or family status. 
Target Customers by Their Lead Magnet They Chose
We know you can gather segment data from information gleaned from your website and email service provider. Which lead magnet did each subscriber use to get onto your list? 
If they opted into your information on digital marketing, they might not be ready to hear about scaling their business yet. Likewise, if they opted into a freebie about search engine optimization, they might not be interested in social media. 
The more you can connect with your audience, and find out what their interests are, the more personalized of an experience you can give them. The more they interact with your emails in turn will increase your click-through rate. This will again signal to the email providers that you are providing information your subscribers want to read and will keep your emails out of the junk folder. 
Additionally, your customers will learn to love your emails as they will feel like you're speaking right to them. By personalizing who is getting your emails, it will be easier to write directly to them. You won't need to worry about writing in a way that speaks to everyone. You can write in a manner that connects directly to the smaller group you're segmenting.
Target Customers by Asking Them
This one seems simple, but have you thought about simply asking your customers where they fall?
In your welcome email after your subscriber has agreed to be on your email list, ask them which category they fall into. You can link a Google Form, or attach a short survey, or just ask them in the email.
A simple question in your email with three hyperlinked options can be a simple and easy way to segment your list. Then, they can pick which topic interests them. Based on where they placed themselves, you can tailor your emails to speak to them where they are right now. 
Offering a few options in a list of interests is a great way to listen to your audience. You can then use this information to create truly helpful content that they want to hear. Everybody is inundated with too much email these days, and the majority of it really does belong in the junk folder, but not your emails.
You want to create emails that have amazing content. You can do this by asking your audience what they want to hear, creating your list of interests, and then sending personalized and valuable content to specific segments of your email list.
This not only improves your customer experience through personalized content, but it also makes it much easier for you to create your email campaigns. Listen to your audience and give them the information they need. 
Target Customers Who Haven't Opened Your Emails in a While
Your email has dead weight. You know it and the spam bots know it. Time to cull the herd and segment out those hangers-on who simply aren't interested or aren't ready for your message.
Most email service providers allow you to send an email message only to those people on your subscriber list who haven't opened an email from you in a certain time frame.
Use a great subject line that will get their attention such as, "Can I ask you a favor?" Everyone wants to do a favor for others. Then simply let them know that you don't want to bother them in their inboxes as everyone's email is sacred and overfilled.
Offer a link to a freebie if they want to stay on your list, but anybody who doesn't click the link will be deleted. This will give them the choice to stay on your list or do nothing. 
Then, follow up, and be ruthless.
Anybody who doesn't click the link will be deleted. This will keep your customer list at a manageable level while also improving your open rate percentage. This will also help you with the evil email bots who keep sending your email blasts to the junk mail.
Take Your Marketing to the Next Level
From improving customer engagement to increasing sales, you can reach your goals through email marketing. Take your email marketing to the next level through email list segmentation.
I have walked you through what email segmentation is and how it can help you reach your goals in this article. I have given you concrete examples you can use in your next email campaign.
You can use these segmentation techniques to personalize your customer experience and improve your customer relationships. Not only will your engagement increase through email, but you will see an improvement in other areas of your business as well, including sales.
Don't let anyone tell you email is dead. When it comes to digital marketing, email marketing is still your best way to reach your customers. Now through email list segmentation, you can further reach them thanks to personalizing each of the emails you send them.
You want your customers to look forward to your emails. When they scan their jam-packed email list in the morning, you want yours to be the one they open. You can do this by only sending them useful and relevant information that they need to move along through their buyer's journey and make a purchasing decision.
Mass email blasts to your entire list won't work. You need to reach your customers where they are right now. Personalized emails are your answer.
If you have any more questions on email marketing and how it fits into your five channels, reach out to us today. We love to talk about everything marketing and look forward to speaking with you today.
Owner and Chief Marketing Officer, Jason Hall, and his team specialize in creating brand awareness / traffic and lead generation / marketing funnel and conversion optimization, while utilizing the appropriate marketing channels available within your industry. With diverse clients throughout the world, Jason's team is well connected within many industries to assist with your marketing strategies. With no long term contracts and various levels of service, Jason's team will increase the quality of your online traffic, leads, and sales.
Free Website Audit Tool
See how well optimized a web page, landing page, or blog post is for an exact keyword or phrase
About the author...
Located in the heart of the Emerald Coast - Destin, FL, founder and Chief Marketing Officer, Jason Hall, and his team specialize in creating brand awareness / traffic and lead generation / marketing funnel and conversion optimization / and PR campaigns, while utilizing the appropriate marketing channels available within your industry.
With diverse clients throughout the world, Jason's team is well connected within many industries to assist with your marketing strategies. With no long term contracts and various levels of service, Jason's team will increase the quality of your online traffic, leads, and sales.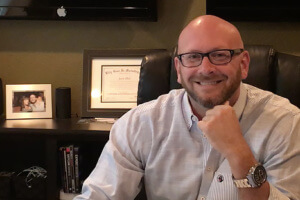 Request a digital marketing strategy session today and we'll show you what you've been missing!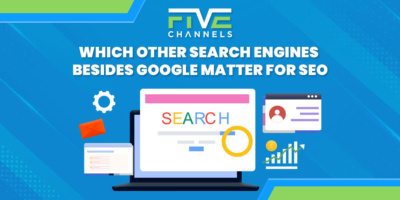 Are you struggling to improve your online presence and boost your website's SEO? Google is the most popular, but optimizing…