Are you pouring sweat blood and tears into content marketing? Well, 70% of marketers are in the same race as you.
With the internet becoming the new hunting ground for customers, businesses are investing significantly in digital marketing. That's because 67% of all search engine clicks go to the first five organic results. As part of your search engine optimization (SEO) strategy, your website needs to perform optimally.
It's with this in mind that Google Analytics (GA) becomes a critical tool in assessing how well your site is doing.
Here is a deep dive Google Analytics to help you understand how it works and how your business can benefit from it.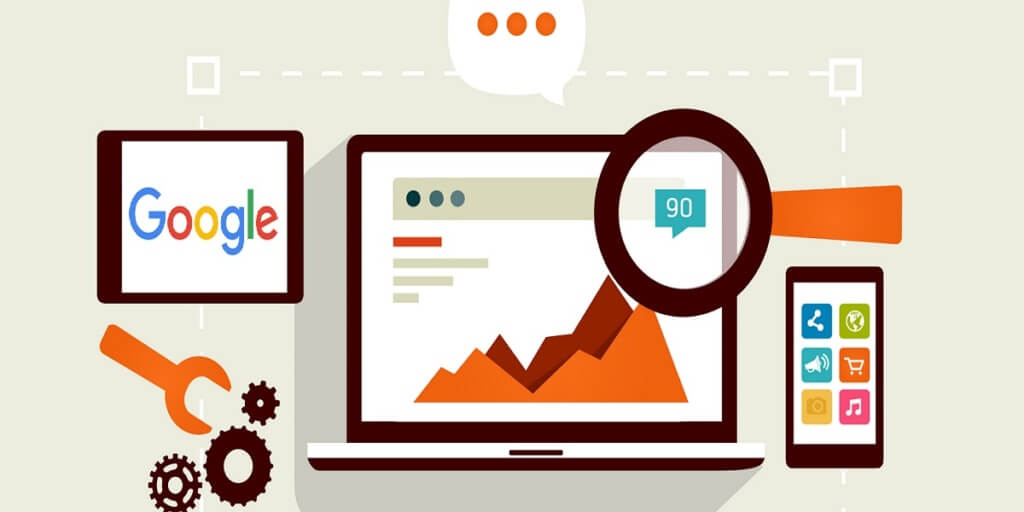 What is Google Analytics?
GA is a tool that provides you with a massive amount of information that enables you to have an in-depth look at how your website or app is performing.
Essentially, GA compiles and analyzes this trove of data and presents the insight for you on a dashboard. It is these insights that can help you understand your audience so that you can avoid costly customer acquisition mistakes, among other things.
Some of the pertinent questions GA can help you answer include:
– How many people use your website or app?
– Is there a need for a mobile-optimized version of your site?
– What are the most popular pages on your site?
– How are your marketing strategies contributing to driving traffic to the site or app?
– How many visitors converted into paying customers?
– Where do your visitors come from geographically?
– What blog content is popular with visitors to your website?
– How fast is your website, and how do you improve the speed?
– Where do those visitors that convert come from, and which part of your website do they visit?
– What websites send traffic to your site?
While GA is a free tool, small to medium-sized businesses are probably the firms that can make the most of the free version.
For large enterprises, the paid version unlocks more features such as advanced funnel reporting, attribution modeling, among others.
Google Analytics Reports
As you look at the GA panel, you will notice the left-hand side features reports. These reports can be vague, especially if you are new to GA, and you may not immediately understand how they help your online marketing. Let's look at each report in detail.
Real-Time Report
Real-Time reports in GA help you monitor activity on your site as it happens moment-to-moment. The information on this report enables you to make sense of how people are reacting to your marketing strategy.
Since this report tracks what is currently happening on your site, the numbers will fluctuate. Avoid getting too caught up with the upswing and downswing of these numbers.
If you plan on releasing a short term campaign, then Real-Time reports can help you track the effect. You will also find this report useful in understanding how your audience is reacting to your latest email newsletter or blog post.
Typically, Real-Time reports will show activity that has taken place in the last five minutes. There are, however, some Real-Time reports that can let you see what's been happening in the previous half-hour.
Several Real-Time reports offer different sections that depict various aspects of current data to you.
Overview – The Overview gives you the big picture of immediate happenings on your website. You can see how many people are currently visiting it, overall traffic sources for your site, and what pages the users are visiting. The Overview will also show you the sources from where visitors to your website come from.
Locations – The Locations section helps you learn about the countries your active visitors are from. You can also tell what page current active users from each region are on and for how long they have been on the page.
Traffic Sources – The Traffic Sources section helps you find out how the users came across your website. Was it through Facebook? Were they typing the URL directly? Such visibly is essential, especially when you are developing social media content and want to gauge each post's yield in real-time.
Content – The Content section helps you understand which part of your website incoming users land on and for how long they stay on that section. You can see the URL, page title, as well as the percentage of active users on a particular site page.
Events – If you need to track the customizable interaction visitors have with your site, then you head to the Events section. Through it, you can see the events in the last half-hour for your ad clicks, video views, and the like.
Conversions – How well is your strategy performing when it comes to getting visitors to become paying customers? That's the question the Conversions section helps you answer. You can view real-time data (the last 30 minutes) on how many visitors completed a goal.
Audience Report
Audience reports help you group the visitors to your site according to set parameters. For example, do you want to find out how many people searched your site? You can use that as a parameter to gauge the audience feedback.
The key to using this report is to remember that you have to define the relevant parameters. Additionally, Google has now made it possible for you to tell how your audience responds to remarketing campaigns.
Audience report has several sections you should aware of.
Active Users – Active Users is the section that shows you how many people have visited your site in the last 1, 7, 14, and 30 days.
Lifetime Value – Lifetime Value enables you to gauge the long-term value of users you acquire per channel.
Cohort Analysis – Through Cohort Analysis, you can assess information relating to a group of users with a shared characteristic.
Audiences – With the Audiences section, you can create up to 20 more granular audiences on various parts of the analytics report, to track.
Other critical sections you will need to cover under Audience reports include Demographics, User Explorer, Interests, Technology, Geo, Behavior, Mobile, Custom, Benchmarking and Users Flow.
Acquisition Report
The Acquisition report details the information on how your audience finds your site. The report also shows you what the audience does once they arrive at your website and also if they complete particular actions.
The sections contained in the Acquisition report include:
All Traffic – The All Traffic section enables you to identify the websites that deliver the most traffic to your site. From here, you can view all the actions users take, such as bounce rates and goal completions, among others. You can also break down the information on this section into relevant subcategories.
Campaigns – When you deploy any campaigns, you can use this section to see how they stack up.
Social – The Social section gives you insight into how people are interacting with your marketing content on social media.
Search Console – The Search Console section is a powerhouse that helps you gauge your site's performance with organic traffic. You will need to connect the Search Console to GA to begin analyzing the data.
Google Ads – For any time you will invest in Google Ads, this is the section that will give you feedback on how the ads are performing.
Behavior Report
The Behavior report is where you get down and dirty on how users interact with your website. The actions you need to look at include searches, the content they view, and how fast your pages load, among others.
The primary concern of the Behavior report is to help you uncover areas in which your site isn't operating optimally, for you to make improvements.
The sections that fall under Behavior report include:
Behavior Flow – Behavior Flow is the section that helps you map out the path that users take when they are on your site. For you to use this section, you need first to set up and track Events.
Site Content – For content marketers, this is the one section they must pay attention to as it helps you discover which content performs better. Site Content offers in-depth information around the material on your website to help you determine how useful your content is.
Site Speed – The Site Speed report shows you how fast your material loads when a user accesses it. You can sort the data in this section according to traffic sources.
Events – The Events section is useful in spying out user interactions with your material that are independently tracked from web page or a screen load.
Other crucial sections that the Behavior report contains include Experiments, Publisher, and Site Search.
Conversion Report
Conversions report is where the rubber meets the road in many ways as it's the one tool you need to inspect completed actions. For example, how many users did you manage to get to pay you? How many people signed up for your email list?
There are critical sections that help you navigate a Conversions report, and they include:
Goals – The Goals section is where you create the actions you desire to track. These can be micro, or macro objectives based on your strategy.
Ecommerce – The Ecommerce section can be sorted by purchase time, transaction, product, and sales. To make this report active, you will need to add the ecommerce code snippet to your site that then gives you access to the data.
Multi-Channel Funnels – Multi-Channel Funnels does the delicate work of showing you how various marketing channels you rely on feed into your sales funnel.
Attribution – The Attribution section refers to the system used to assign credit to particular points on the conversion path. Depending on the Attribution model you choose, you can assign different credit to varied positions in the conversion process.
How Can Google Analytics Improve Your Online Marketing?
Having a big picture of GA is only useful as long as you can learn how to take advantage of all its features. Here are some tangible ways you can use GA to improve your digital marketing.
Leverage Trending Issues
Is your strategy based on taking advantage of breaking or trending topics to buoy your content marketing? Then using Real-Time report, you can test whether the material you put out can resonate with the audience to gain traction.
For any existing piece of content you have that touches on the issue at hand, Real-Time report can help you identify it. You can then tweak the content to make it more relevant before reusing it.
Conduct A/B Tests in Real-Time
When your site deals with high traffic, you need a way to tell which content offers the most return. GA can help you get the data to back your content selection by giving you near-instant feedback on variations of material to use.
For example, your ecommerce store can deploy two different buy buttons for a popular product. You will then use information from Real-Time and Behavior reports to assess which one drives the most sales.
Identify Unseemly, Yet Valuable Customers
There are times when your marketing campaign will attract a low number of users, but who end up converting highly. While this can be frustrating in one sense, you at least know you've stumbled on a valuable customer profile.
Using the Audience report, you can use Google's similar audiences feature to target adjacent customers who share similar characteristics with your high converting users. Done right, this can give significant uplift to your overall conversion rates.
Tweak Temporal Campaigns
Ideally, assessing a past marketing campaign in hindsight offers you valuable lessons to help you increase your effectiveness, but what if you could do the same thing while a campaign is going on?
Real-Time reports can help you inspect the impact temporal campaigns have. As a result, instead of waiting for the initiative to end before making changes, you can tweak certain aspects in the moment to make it more effective.
Once your short term campaign ends, you can combine the benefits of those real-time tweaks with the lessons you gain from hindsight for an even better push next time.
Google Analytics: Getting it Right
Performing well in search engine results is mission-critical for your firm as customers only pay the majority attention to the first five organic results.
To help you crush your SEO, Google Analytics is a tool that enables you to make your site more efficient. However, unless you first dig deep into Google Analytics you won't know all the ways the tool can help your business. The more aspects of GA you can employ, the more outsize your results stand to become.
Five Channels Marketing is a digital marketing agency determined to help businesses craft the right message for the right audience at the right time. Talk to us for online marketing solutions that deliver tangible growth for your business.
Owner and Chief Marketing Officer, Jason Hall, and his team specialize in creating brand awareness / traffic and lead generation / marketing funnel and conversion optimization, while utilizing the appropriate marketing channels available within your industry. With diverse clients throughout the world, Jason's team is well connected within many industries to assist with your marketing strategies. With no long term contracts and various levels of service, Jason's team will increase the quality of your online traffic, leads, and sales.
Free Website Audit Tool
See how well optimized a web page, landing page, or blog post is for an exact keyword or phrase
About the author...
Located in the heart of the Emerald Coast - Destin, FL, founder and Chief Marketing Officer, Jason Hall, and his team specialize in creating brand awareness / traffic and lead generation / marketing funnel and conversion optimization / and PR campaigns, while utilizing the appropriate marketing channels available within your industry.
With diverse clients throughout the world, Jason's team is well connected within many industries to assist with your marketing strategies. With no long term contracts and various levels of service, Jason's team will increase the quality of your online traffic, leads, and sales.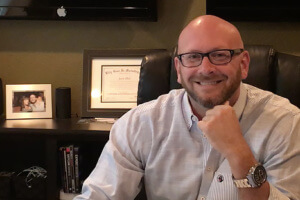 Request a digital marketing strategy session today and we'll show you what you've been missing!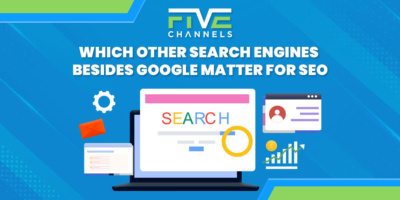 Are you struggling to improve your online presence and boost your website's SEO? Google is the most popular, but optimizing…