Top 7 Lead Generation Tactics for Hotels/Beach Houses
Struggling with getting leads for your hotel or beach house? Check out our top 7 lead generation tactics for the travel and hospitality industry.
Are you leveraging lead generation tactics for your hospitality and travel business yet?
If you aren't, then you are throwing a lot of revenue under the bus for nothing.
Here's why.
Fewer and fewer people are booking hotels in person. These days, they prefer to book reservations after looking through search engine results.
Statistics have it that over 57 percent of bookings happen over the internet. With 65 percent of that figure, done over mobile phones.
If that does not trouble you, then this should. The global hotel industry coughed up a whopping $550 Billion in the year 2016, and as always, the big hotels with the most extensive online presence made the biggest killing!
The Airbnb Story: Lead Generation Tactics at Work
When Joe Gebbia and Brian Chesky, thought up Airbnb, they neither had a hotel nor capital to set up one. In fact, they started with their apartment.
How did they get their customers?
Lead generation tactics!
They designed a vibrant website first. Then, went on to market their product on as many platforms as they could manage.
Today, Airbnb is currently worth over $31 billion, and their brilliant success reverberates in the hospitality industry.
You have to keep up with the trend to succeed.
To help you, here are seven fool-proof ways to get your lead generation tactics on the right path.
1. Email Marketing
To talk about lead generation tactics without email marketing is impossible. It involves sending targeted emails to a specific demographic of the population. These emails focus on converting the reader to customers, subscribers, etc.
It is so useful that 73 percent of companies include it in their core business strategy.
The recent boom in the smartphone marketing industry is also boosting its outreach. This is because smartphones are getting more powerful with each new release.
The ripple down effect is that the average time spent on the mobile phone is also shooting up.
What does this imply?
You are closer to your average customer today than you were a year ago.
A recent study shows that 61 percent of smartphone users check their phones within five minutes of waking up. They check for notifications, updates and spend quite some time rummaging their emails.
This means that a well-crafted email marketing campaign is sure to earn you new leads for your hotel business.
A well-crafted email marketing strategy can take the form of an email series. The email series must educate your lead about the facilities available in your hotel. It must contain convincing content that proves that your hotel or beach house is the best bet for its price.
The ultimate goal is to establish a relationship with the customer. This will gain their trust and portray your brand as genuine.
I must point out that using Email Marketing as lead generation tactics is a game of numbers. The more people you can reach the higher your conversion.
2. Website and Landing Page
Have you ever wondered why designers spend more time on the cover of a book than on its content pages?
The answer is simple. People still judge books by their covers. It doesn't matter how many times you repeat the age-old saying.
Your website is your book cover. Your hotel services and facilities are the book pages.
It doesn't matter whether you have the best hotel services in town. No one will book your rooms if your website is poorly designed and badly optimized.
A hotel business is more graphic than textual. You must optimize your website to showcase your facilities, and in the most vibrant way possible too.
Get a good photographer and capture memorable shots of the best facilities in your hotel. Hire efficient web developers to optimize your general user experience. You stand the chance of converting more visitors if your website is in order.
Using landing pages as part of your lead generation tactics is also catching up in recent times. A landing page is a web-page dedicated to the promotion of a product or service.
It uses facts, convincing language as well as graphic content. The goal is to persuade the visitor to try out the advertised services. More often than not they are successful when done right.
A great landing page should follow the rules below:
Endeavor to use simple, convincing language
Use relevant facts and statistics
Employ graphics, vibrant design and color schemes
Places a clear Call-To-Action (CTA) button for the reader to use
A well-designed website and an efficient landing page could mean the difference between converting a customer and losing them. Ensure that you do not spare any effort in their design.
3. Social Media Marketing
Social media is everything today.
The reason is simple. Almost all users of the internet are active on one or more social media platforms. This implies that you must reserve a prominent spot for social media marketing. It is core to your lead generation tactics.
Social media marketing means the process of connecting with a select group of people on a social media platform with the aim of converting them to customers.
Unlike using websites and blogs, social media marketing is more personal. The is because it requests permission to invade the private space of your potential customers.
The result is that you establish a stronger bond through social media marketing. Much stronger than those forged through other lead generation tactics.
Facebook, Instagram, Twitter, Reddit, and Quora are some of the most popular social media platforms today.
Understanding your niche is key to leveraging the various social media platforms.
Twitter is famous for witty and concise content
Facebook is good for lengthy posts and audience engagement
Instagram is great for photos and graphic media
Reddit and Quora are forums and can be leveraged to show expertise and build a solid reputation online.
Hence, to boost your lead generation tactics effectiveness, you must use each medium as appropriate. This also means that you should create a strategy first.
A thorough social media strategy will involve:
Profiling your potential customer
Finding and interacting with them on the platform they are most comfortable using
Doing this will improve your hotel business' conversion and place your customer relationship rating ahead of the competition.
4. Content Marketing
The internet thrives on content.
Scratch that.
The internet is content.
Every single page online features text, image, video, and data. All these are content. The cliché that "content is king" is still true today.
To stay ahead of your competition in the hotel business, you must develop content. Not just any content, but useful, informative and actionable content. Doing this is necessary to keep your lead generation tactics alive.
However, there's a perk.
Creating useful and engaging content is only the first step. There's still much more left to do.
What's left is content marketing.
Content marketing is the art of getting your content read by as many people as possible. It means you have to be in the face of your potential customer all the time. Telling them why they should use your hotel services and ditch others.
It can be subtle or overt, but it must get the job done. To run a successful content marketing campaign, you must do the following:
Understand your potential customer and tailor your content to appeal to them
Understand your market and make efforts to keep up with the trend
Study and interact with the big players and influencers in your space
Create all kinds of relevant content: video, text, infographic, etc.
Develop an ironclad strategy and be disciplined about it.
Following the above rules will set your lead generation tactics on a solid home run. It will also ensure that you are running an effective content marketing campaign. "Conversion rate" is the metric to measure effectiveness. But, content marketing is one great way to keep the conversion spikes rising.
5. Webinars and Virtual Events as Lead Generation Tactics
The digitization of our lifestyle has also stretched into our learning habits.
Udemy, Lynda, and Udacity are some of the most prominent learning platforms on the web today.
There is a reason they are famous. The fast-paced world today is changing how we use our time. Learning within a rigid schedule is growing less popular. These learning platforms are solving the problem by allowing us to study at our own pace.
Though they are learning platforms, they have grown to gather and keep loyal users in a short time. That is why this technique is gaining grounds today as one of the most reliable lead generation tactics.
Virtual events are events that you stream to people in different locations of the world. They only need an internet connection.
A webinar is like a seminar held by niche experts online. They give out essential guides and information to their followers for free.
These methods have been known to increase conversion rates. This is evident in the increase in the number of webinars advertised online in recent times.
To pull off a successful webinar or virtual event, you must have a good number of following.
To get this following, you can leverage social media adverts to get word of your webinar out there.
Also, the goal of the webinar is to engage and give out free content to your audience. But you must also include a clear Call-To-Action to ensure that you convert them from mere listeners to solid leads.
6. Search Engine Optimization
Google, Bing, and Ask are all search engines.
They are responsible for scouring the entire internet and fetching the answers to your queries. They do this by using a couple of metrics. Some of these parameters are:
The age of the content
Age of the website
Location
Relevance
Older domain names or sites rank better than new ones. The logic is that an old webpage carries authority as it has been offering reliable content for a long time. However, fresh content is better than old ones.
Location influences search results due to the location of the user as relates to the content. The more relevant the content of your website, the more likely search engines will fetch them.
You won't use these metrics in isolation. Search engine developers combine them in a secret algorithm. That means you have to do your best to score high in all these parameters to ensure they fetch your content often.
Search engine optimization is the process of optimizing your content for search engines to fetch them for users.
It is one of the useful lead generation tactics to use for your hotel business.
The goal is to see that your content rank among the top result in search engines. This is because most customers depend on search engine results for their choices.
You must make sure that your lead generation tactics are effective. To do this, you have to craft your content to succeed in the search engines. Here are some tips:
Conduct a thorough keyword research
Ensure that you use keywords that your customers use when searching for your kind of service
Create actionable and original that solves a problem
Target long tail keywords
Following the above rules will see your content do well in the search engines. Always aim to be on the first page of the search engine results as this will see your conversion rates skyrocket.
7. Paid Advertising
The hotel business is dependent on the number of people that see your offerings.
Today, including paid advertising as a part of your lead generation tactics is not a bad idea.
The initial set-up is usually expensive as the niche is quite competitive. The price to compete for keywords also depends on the number of the competitors. Their spending power is a deciding factor too.
In most cases, you may not be able to outspend them. But an in-depth knowledge of paid advertising techniques can see you soar despite the competition.
To ensure that your advertising budget is utilized well, hire a trusted SEO company and have them create your strategy. Follow them during the implementation stage, and you are sure to see returns.
Unlike other lead generation tactics, paid advertising is reliant on capital and skill. A potent combination of them both will ensure that you see returns on your investment.
On a Concluding Note
Lead generation tactics are necessary if you intend to scale up your hotel business. To stay competitive, you must apply as many strategies as you can execute.
The results may not be immediate, but they are nigh guaranteed as long as you do it right.
Do you prefer to let experts handle this for you?
Contact Five Channels, then sit back and watch your conversion rates spike to the ceiling!
Owner and Chief Marketing Officer, Jason Hall, and his team specialize in creating brand awareness / traffic and lead generation / marketing funnel and conversion optimization, while utilizing the appropriate marketing channels available within your industry. With diverse clients throughout the world, Jason's team is well connected within many industries to assist with your marketing strategies. With no long term contracts and various levels of service, Jason's team will increase the quality of your online traffic, leads, and sales.
Free Website Audit Tool
See how well optimized a web page, landing page, or blog post is for an exact keyword or phrase
About the author...
Located in the heart of the Emerald Coast - Destin, FL, founder and Chief Marketing Officer, Jason Hall, and his team specialize in creating brand awareness / traffic and lead generation / marketing funnel and conversion optimization / and PR campaigns, while utilizing the appropriate marketing channels available within your industry.
With diverse clients throughout the world, Jason's team is well connected within many industries to assist with your marketing strategies. With no long term contracts and various levels of service, Jason's team will increase the quality of your online traffic, leads, and sales.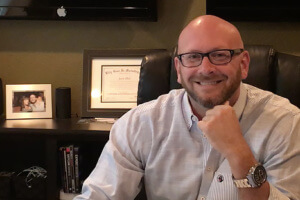 Request a digital marketing strategy session today and we'll show you what you've been missing!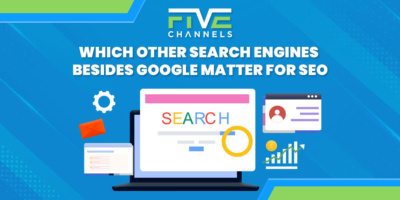 Are you struggling to improve your online presence and boost your website's SEO? Google is the most popular, but optimizing…