Did you know consumers are 60% more likely to seek out products after reading a brand's content?
Studies also show that 91% of B2B companies are using content marketing as a means to find new customers.
In line with statistics like these ones, it is hard to ignore the impact of content marketing on business growth. For instance, Blue Apron, a start-up company grew by 500% in one year, attributed to a successful content marketing campaign.
Done right, content marketing can help you to increase brand awareness, generate leads, and increase sales.
But even with the right content, how do you successfully expand your content outreach? We dive into the crux of content marketing and the various ways and channels you can use to expand your content outreach.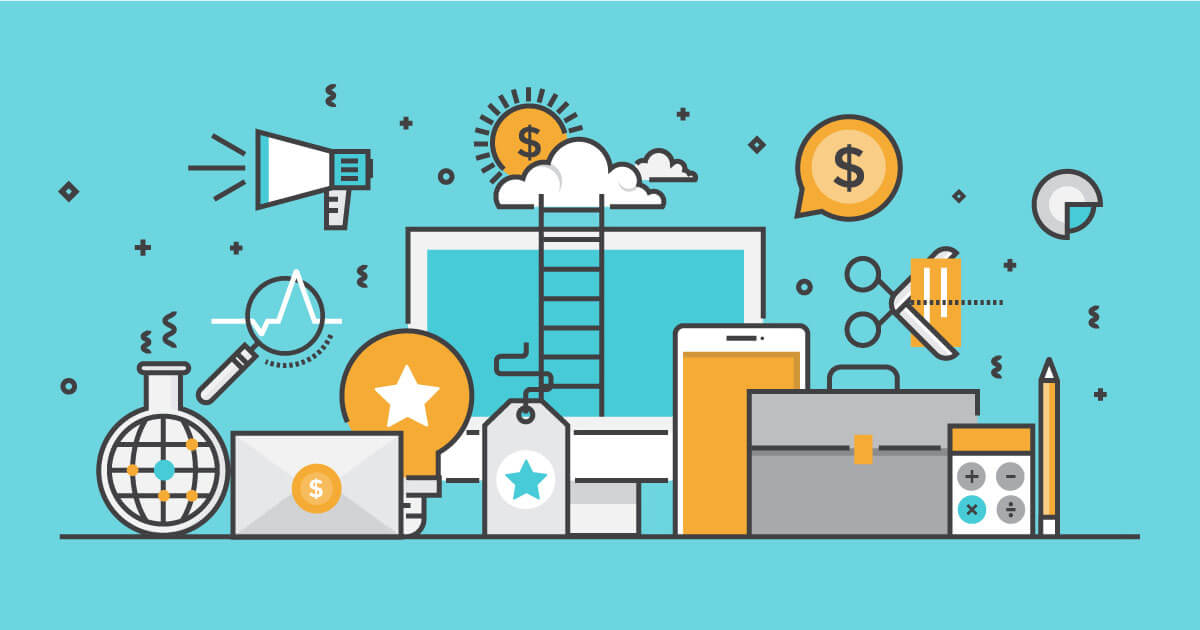 What Is Content Outreach Marketing?
Content marketing is a strategic marketing technique that focuses on creating and distributing valuable, and consistent content to acquire and retain a well-defined audience.
In simpler terms, content tells a story – ideally one about your brand to your target audience. Instead of pitching your products/services, you are providing your audience with valuable and useful content to help them solve their issues.
It's therefore, important to have your target audience in mind when crafting a content marketing strategy. You should have a deep understanding of your audience so as to come up with content that will resonate.
The three factors that determine whether or not your brand's content will attract and retain new customers are relevancy, tone, and voice.
Relevance
Relevancy is perhaps the most weighted determinant of whether your writing will be effective or not.
Relevance entails understanding how and where your audiences both internal and external consume content. By understanding what interests them most, you'll be in a better position to produce content tailored to their needs.
You can efficiently and affordably gather such consumer insights through social listening.
Voice
A brand's voice articulates its culture and personality through words and prose styles that engage and motivate.
Just like in human beings, a brand's voice is a unique way through which a brand communicates to everyone it interacts with.
Tone
The tone is a subset of a brands voice and depends on the audience being targeted. By pairing your brand's tone with the right voice, you'll be able to produce content that resonates with your target audience.
7 Brilliant Ways to Expand Your Content Outreach
Getting valuable content is not enough. If you don't have an audience, your content creation efforts might not generate the ROI you expected. You have to engage in ways to expand your content outreach.
Here are the 7 ways that have been proven to boost content outreach.
1. Use Influencer Outreach To Enhance Your Brand's Visibility
When it comes to increasing your brand's visibility, influencer outreach carries the Oscar.
Multiple studies have shown that nearly 93% of marketers use a content marketing strategy to boost sales. However, incorporating influencer outreach to an existing content marketing strategy increases a brand's online visibility.
Another fascinating study, Tomoson Study, described influencer outreach as the fastest growing online customer acquisition channel, beating organic search and email marketing.
In fact, experts argue that influencer outreach can increase your conversion rate by up to 10 times.
The power of influencers can go a long way to expanding your content outreach, which translates to increases in ROI.

Though the size of the influencer's followers matter, it is the influencer's ability to enhance your content outreach that matters most. Here are the various ways you can engage influencers in content distribution.
a. Feature Influencers Or Link Out To Their Work
When you feature an influencer on your blog or link-out to their work, be sure to let them know. This is a great move to build relationships and one that can also get you more shares for your content.
b. Conduct Interviews And Ask Influencers For Quotes
When you conduct interviews, ask relevant questions that are in their area of expertise. When promoting your interview series, be sure to mention participating influencers.
c. Create Rich Content That Authors Would Want To Link Out To
The keyword here is rich content.
Rather than creating simple tips that will only generate shares, delve deeper – do your research well and create comprehensive guides that everyone will want to link-out to.
Doing so will not only bring you shares but also real traffic from other sites.
2. Go Internal – Push Content Through Employee Networks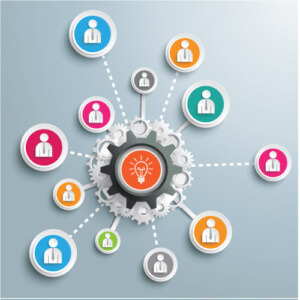 One of the often overlooked tactics for content distribution involves employee contributions. While external audiences are the advocates for the type of content created, internal audiences can help to increase the content outreach.
Failure to bring departments such as customer service and sales on-board will deny you that opportunity to learn what the audience wants. This way you could end up producing content that is not relevant.
It is, therefore, important, to discuss your content marketing strategy with all your employees. This can easily be done by use of emails.
Here's how you can create an effective content distribution plan that involves your employees.
a. Let Your Employees Suggest The Posts To Be Shared
Allow the employees to choose what posts to be shared and in what platforms.
They are more likely to engage their friends through sharing if the content is posted on platforms that are convenient to them. It also makes them feel appreciated by virtue of the mere fact of participation in decision making.
b. Provide Incentives For Employees Who Write About your Brand
Once motivated with incentives and rewards, employees can increase content outreach by word of mouth to their fellow employees and friends.
You can turn sharing into a weekly or monthly contest where participants will receive rewards based on many parameters such as the number of article shares.
c. Make Your Brand's Content Easy To Share By Use Of Technology
Give your employees more reasons to share your brands content by use of appropriate technology. Get rid of anything that might frustrate the sharing process.
Make it an easy process such that employees won't have to log into their social media each time they want to share. To make sharing effortless, you can add sharing plugins on your blogs.
3. Re-purpose And Reuse Content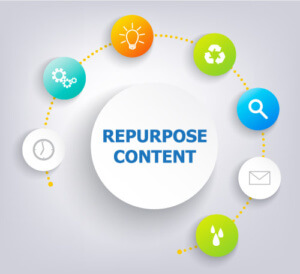 You don't have to reinvent the wheel every time you write. The modern data-driven landscape provides all that is needed to enable you to slice, peel, or chop larger content into smaller pieces.
Think of this as means for making the content shareable in multiple platforms without duplicating content. Re-purposing content seeks to justify the effort you've put into creating it.
Re-purposing can help you recycle one piece of content in several ways. Here are the most effective ways of doing it to expand your content outreach.
a. Convert Your Tutorials Into Video Content
Most people prefer visuals to plain content. By converting your instructional tutorials into short and educative videos, you'll significantly increase your content outreach.
Make sure to upload the videos to YouTube, Vimeo, and other popular video sharing sites.
Video marketing has become a popular content marketing strategy and one that is result driven.
b. Create Social Media Posts From Interesting Spinnets Of Your Content
Your blog post may contain awesome graphics, studies, or visuals. You can take screenshots of them and post to social media.
c. Convert Your Guides Into Downloadable PDF
Some audiences prefer to download content for offline reading. Let your website have the answers to their needs by offering guides in form of downloadable PDF.
There are various PDF converters available online for free that can help you with that.
d. Turn your Blog Post Into a Podcast
You can use free software programs such as Audacity for recording and editing Skype interviews.
Once your podcast is ready, you can upload it to popular audio content sites such as iTunes, SoundCloud, Miro, and Sticher to expand your content outreach.
e. Turn Your Blog Post Into An Infographic And Distribute It
You can turn interesting sections of your blog post into an information-packed infographic by use of tools such as Visual.ly or Piktochart. Once done, share the infographic on popular sites like Flikr or on infographic directories.
4. Use Content Distribution Platforms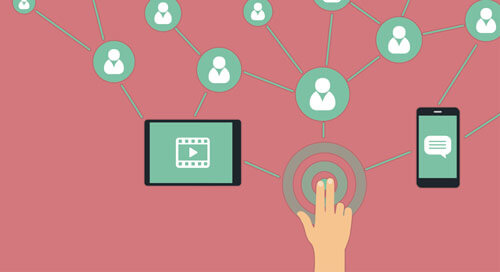 Want to boost traffic to your site and increase content outreach? Make maximum use of the various content distribution platforms available.
While it's a great idea to use email marketing and to promote content on your social handles, these tactics mainly focus on nurturing existing relationships. To attract new traffic, you'll need to tap into other powerful external distribution networks.
There are many content distribution platforms that can help you reach these external networks. Here are just a few.
Outbrain
Outbrain is an advertising company that promotes content on other pieces of content. You can submit your content on Outbrain to have it placed on high-profile websites such as The Huffington Post.
If you often read content on publication sites like Fast Company, you may have seen sections below the articles that promote other content.
Having your content promoted on high authority sites can bring a lot of traffic to your site. The good thing about Outbrain is that you can choose your target audience.
Taboola
Just like Outbrain, Taboola is an advertising platform that can help you to expand your content outreach by placing your content on premium sites that have similar or related content.
It does so by placing content ads with titles like 'Recommended from others'; 'From around the web'; 'You may also like'..etc.
Medium
Medium is a blogging platform that you can also use to expand your content outreach. It's essentially a blogging hub where you can get your writing seen.
Though there are some few rules to follow, it does allow you to post your content, and insert links without restriction.
5. Invite People To Subscribe
Content marketing is a two-prong strategy.
Its easier to attract a new audience through the various content promotion strategies but the same cannot be said for client retention.
According to a US News and World Study report, an average American business will lose 15% of its customers each year.
It's important to retain a loyal community of followers that will read and share your content in the future.
By inviting people to subscribe to your newsletter, RSS Feed, and press release, you get a way to alert them whenever new content is published on your site.
This way you'll not only be able to engage your existing customers but also create ways to attract a new audience by way of referrals and content shares.
6. Share On Social Media
Social media is a bus you don't want to miss in this era of digital revolution. Here are the reasons why social media might be all you need to expand your content outreach.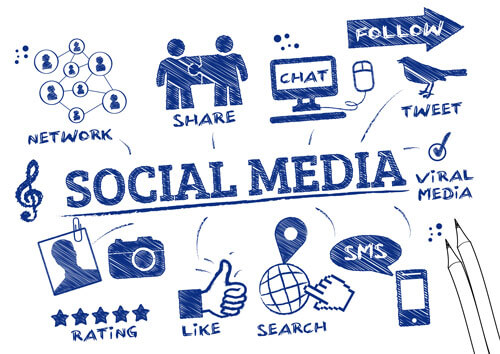 1. There are currently over 2.8 billion social media users, according to a recent report by We Are Social.
2. Over 50 million small business owners are using social media to reach out to their customers. According to Forbes, 4 million of those businesses are using Facebook paid ads to expand their content outreach.
3. Social media now drives 31% of overall referral traffic to sites.
Armed with such statistical data, incorporating social media into your content marketing strategy becomes a necessity rather than an option.
Social media can help your brand to become an authority in a subject or industry. Knowing when to post can dramatically increase the number of eyeballs reading your content.
Social sharing is also the easiest and most effective means of communicating your brand message across the globe.
7. Incorporate Paid Media
To maximize your content exposure, you can opt to promote your content for a price.
Ever clicked on one of those "Recommended for you" articles at the bottom of a premium website? That's sponsored content.
Other paid media options that you can implement include paid social ads (Facebook, Twitter, and Instagram) and customized display ads (placed in your news feed)
If you are on a tight budget, you might try guest posting on influential blogs. Guest posting on high-profile blogs not only increases your brand's visibility but ranking too.
Wrapping Up
Effective content promotion is all about identifying potential channels and making the best out of the resources you have.
Keep in mind that your audiences, both internal and external play a monumental role when it comes to content distribution.
By giving them the content they want and in the format they prefer, with time they'll become the greatest advocates of your brand's message.
What strategies do you use to increase content outreach? Share with us in the comments section below.
Owner and Chief Marketing Officer, Jason Hall, and his team specialize in creating brand awareness / traffic and lead generation / marketing funnel and conversion optimization, while utilizing the appropriate marketing channels available within your industry. With diverse clients throughout the world, Jason's team is well connected within many industries to assist with your marketing strategies. With no long term contracts and various levels of service, Jason's team will increase the quality of your online traffic, leads, and sales.
Free Website Audit Tool
See how well optimized a web page, landing page, or blog post is for an exact keyword or phrase
About the author...
Located in the heart of the Emerald Coast - Destin, FL, founder and Chief Marketing Officer, Jason Hall, and his team specialize in creating brand awareness / traffic and lead generation / marketing funnel and conversion optimization / and PR campaigns, while utilizing the appropriate marketing channels available within your industry.
With diverse clients throughout the world, Jason's team is well connected within many industries to assist with your marketing strategies. With no long term contracts and various levels of service, Jason's team will increase the quality of your online traffic, leads, and sales.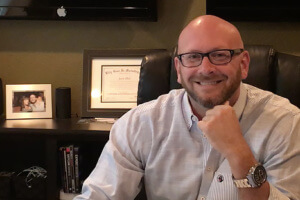 Request a digital marketing strategy session today and we'll show you what you've been missing!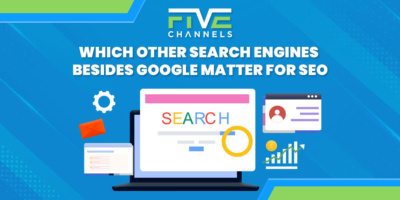 Are you struggling to improve your online presence and boost your website's SEO? Google is the most popular, but optimizing…