Marketing your business on social media has become so common that it's now somewhat of an expectation for most businesses. Consumers can almost count on finding out more about a business on Facebook, even if that business doesn't have a digital presence anywhere else.
However, since social media has made such an impact on businesses, it's becoming harder to come up with new social media marketing ideas that no one else is doing.
There's good news, though: you don't always have to be original to be effective. We've got 14 social media marketing ideas that can give your digital marketing strategy the boost it needs.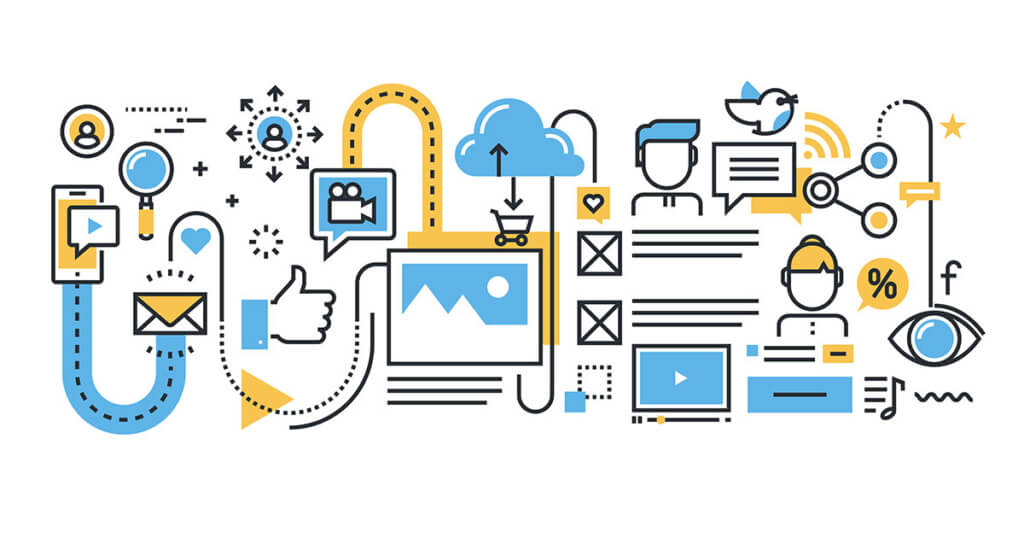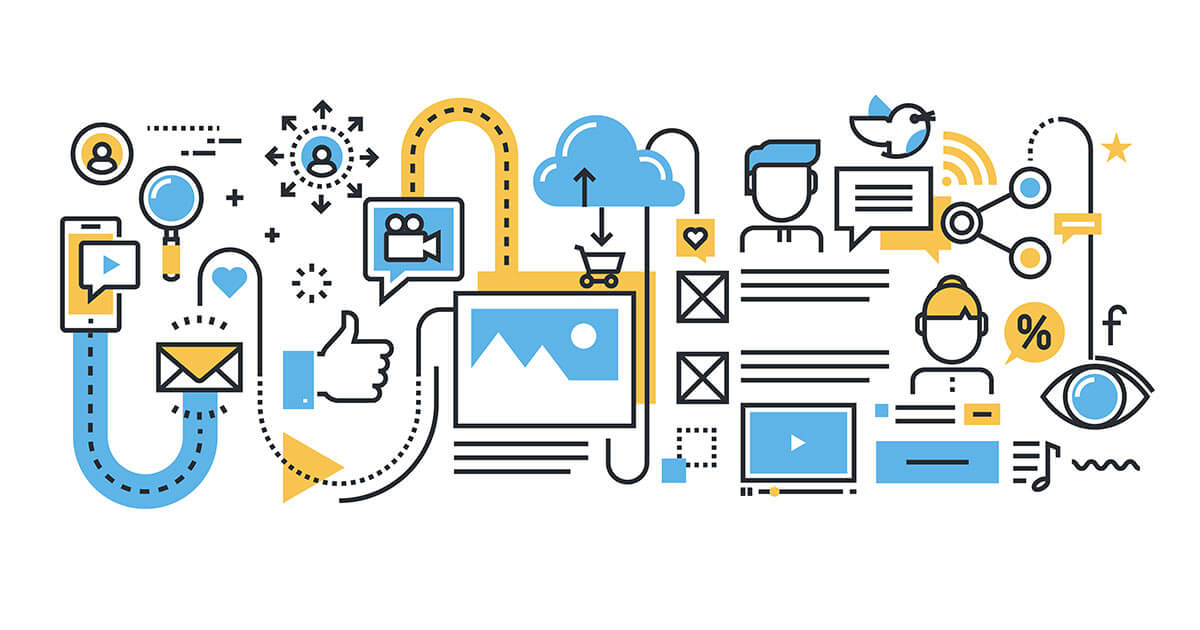 14 Social Media Marketing Ideas To Try
Before we jump in, you should know that not every idea on the list may be a viable option for your business. You know your customers, your products, and your budget better than anyone else. Make sure that however you choose to market yourself makes sense to your business.
Here we go:
Invest in Facebook Offers
If you need new leads, try creating a Facebook Offer. Facebook Offers differ slightly from traditional Facebook ads in appearance and goals. They're typically used when you have a specific offer you want others to take advantage of.
Facebook Offers provide an exceptional lead generation tool. The offers are placed directly in the user's newsfeed, as opposed to the right side panel, where other marketplace ads are located. Newsfeed ads typically get up to six times more engagement than non-newsfeed ads.
You can target your offers to specific segments to boost potential conversions. When someone clicks on your offer, Facebook emails them to their regular email account. This means your user gets another impression of your offer when they go to their inbox.
If you want to make your Facebook Offer effective, make your discount attractive. Facebook notes that offering a free item or a discount upwards of 20% usually creates better results. Make sure you add an appealing image and set a reasonable expiration date (Facebook recommends seven days).
And finally, promote your offer via Facebook Ads and pin it to your business page.
Start a Blog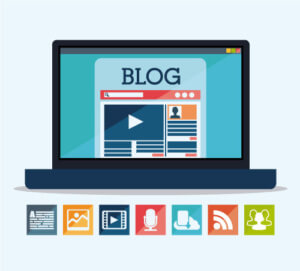 Blogs are well known for their SEO benefits, but they're also a great way to drive social media users to your website.
If you don't already have a blog, it's easy to get started. Your website may already be set up to include a blogging feature, or you can create one on popular sites like WordPress or Blogger.
Once you establish the basics, start writing about topics your users will care about, such as how-to guides, infographics, Q&A's, interviews, findings from surveys or research, beginner's guides, or tips and tricks.
If you're not a strong writer, you can still have a successful blog your audience will want to read. Consider partnering with a blogging firm that specializes in helping you develop a content strategy.
You can also use companies like Feedly to source share-worthy content that your audience might be interested in.
If you already have a blog, make sure you're updating it often. Blogs that aren't managed well could give your customers a negative impression about how you prioritize your business.
Create Content That Solves Problems
In the midst of our current content revolution, it's no longer enough to simply have content. Rather, you should focus on creating content that provides helpful insights your audience will care about.
What do they need help with? What are they interested in learning about? What problems do they have that you could potentially solve?
If you aren't sure where to begin, you can look at your company's online reviews to see what your customers are asking you. Make a note of comments on your photos and other posts and use for inspiration.
The last thing you want is to become "a me-too content peddler" that offers dime-a-dozen tips and tricks. Find out what your audience wants to know that they can't find anywhere else, then give it to them.
Share Your Reviews
Some of the best social media marketing ideas are also the least expensive ones. In this case, you can let your customers do the marketing for you.
Not only do happy customers share their experiences with others, many of them will leave you a nice review on Google or social media.
If you have positive reviews worth sharing, post them to your business pages. Studies show that 88% of people trust an online review as much as recommendations from friends and family. In addition, almost 90% of survey respondents mentioned they read online reviews to determine a business's reputation.
Sharing your reviews as social media posts can increase your brand awareness while presenting you in a positive light. This one is too easy not to take advantage of.
Include Images With Your Posts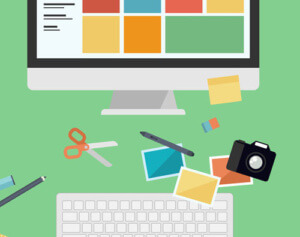 If you're posting without images, you can boost engagement simply by including a visual element. HubSpot verified that posts with images enjoyed a whopping 53% more likes than text-only posts.
If you want to give your content the best chance for visibility, it's going to take more than words. Take it a step further and conduct an A/B test to see if viewers prefer a certain image over another.
Create a Post Specifically For Engagement
It's one of the most overlooked social media marketing ideas, but if you want people to engage with your posts, just ask them to.
You could ask your audience a question, such as what they think about Facebook's newest feature or McDonald's all-day breakfast menu. Spark the conversation, then stay tuned to see where it leads.
One caveat to mention here: don't just ask random questions because you want people to comment. It's important to establish a purpose in your post, even if your audience is unaware. Your goal might be to find out about behaviors, opinions, influences, or other data that could potentially help you improve your marketing.
Respond to Your Audience
If a customer takes time to leave you a comment or review on Google or other social media, make sure you acknowledge it. Your customers like to know you're listening to them, and even a simple response can go a long way in strengthening your company image.
It's especially important to respond to negative comments and reviews. Studies show that nine out of ten customers who have a bad experience with a brand will likely do businesses with them again if their complaint is handled appropriately.
Showing you're paying attention can create a company image your customers will be glad to talk about to others.
Unlock the Content Gateway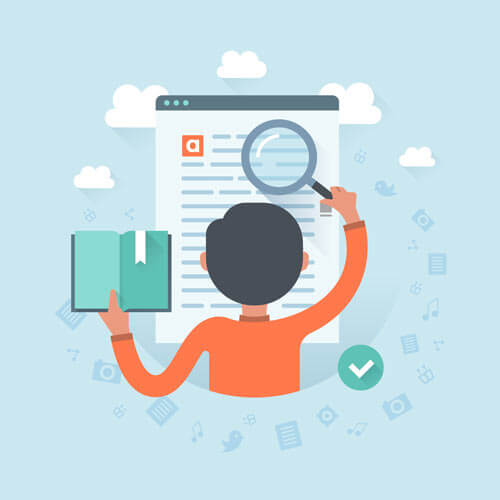 One of the oldest social media marketing ideas is posting links to content that directs users to landing pages. Here, users can claim their copy of the content for the price of their personal information.
While it's a great tactic for generating leads, it doesn't do much to establish trust.
If you want to instill trust in your brand, consider offering some content without a gate key. Users who find value in your free content may be more inclined to offer their information later to access other content.
Create a Business Profile on LinkedIn
Most folks view LinkedIn as a professional branding tool for individuals, but there are plenty of branding benefits for businesses, too. For instance, it provides another way to promote your blog content and helps you target your products and services to specific audiences.
In addition, LinkedIn is a reputable site for finding top talent to fill your positions. If you connect with a potential candidate via LinkedIn, they can easily find out more about your company through your company profile.
Post to LinkedIn Groups to Maximize Exposure
Once your business is established on LinkedIn, consider joining the same groups as your target audience.
Being part of a group gives you additional exposure potential when you publish a post to LinkedIn. Here's how:
Click the LinkedIn share button on your published post.
Uncheck the Share Update box.
Copy (highlight, then CTRL+C) and Paste (CTRL+V) your content under Post to Update, then check the Post to Groups box.
Change the title of your article so you won't get flagged for duplicate content.
Choose the groups you want to post the content to.
Click Share.
Voila! Your content just received a visibility boost. And it costs nothing but a few minutes of your time.
Employ Micro Content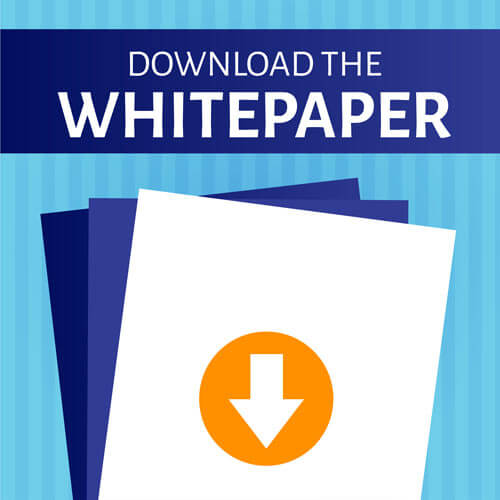 People are busy. Attention spans are at an all-time low – less than eight seconds, according to some studies.
That's why your social media content needs to get to the point as quickly as possible.
Consider serving up bite-sized chunks, such as a simple photo, quote, question, or call-to-action.
As a rule, make sure each post focuses on one idea. Don't overload your posts with images, videos, or text, even if they all focus on the same idea. And if you're using video, place your most important information within the first five seconds.
Having fewer elements in each message ensures your primary idea won't be clouded by unimportant information. Your audience will know exactly what you want to say and what you want them to do.
Pay for Advertising
Social media is 100% free for businesses to use. You can distribute your content to your audience at no charge. You can post as much as you want and you'll never see a bill.
However, it pays (literally) to spend some money to broaden your content distribution. As a result, you can grow your audience by targeting your ads to reach people in specific segments. It also allows you to track and measure your ad campaigns using sophisticated analytics to see what's working and where you can improve your marketing.
Advertising on social media doesn't cost much (you choose how much to spend), and can provide a healthy ROI if you're tracking and monitoring your campaigns.
Go Live on Your Newsfeed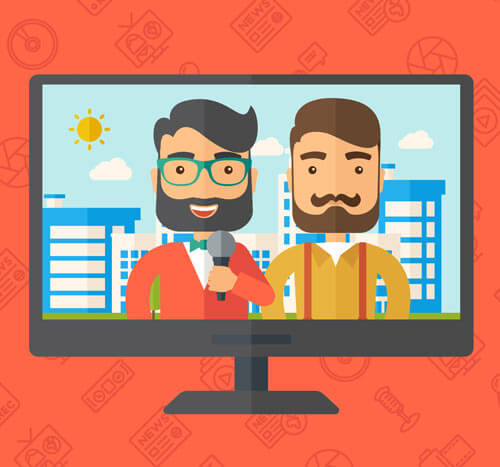 Live video is taking over social media, and so far it's gotten a good response. Sites like Facebook and Snapchat have enabled businesses and casual social media users to turn their devices into miniature television studios to connect with their audience.
Live video pulls viewers into the moment. It ranks higher in a user's newsfeed. It's intimate and personal. It's more visually appealing than regular posts.
And perhaps best of all, it helps inject the human element into your brand.
If you want to make your live video marketing engaging and effective, considering offering a how-to demo of your product.Take viewers behind the scenes at an event or your corporate office. Respond to user comments on your blog posts or set up a Q&A or interview.
It's also a good tool to promote upcoming events, like a product launch or live show.
Use Groups to Build Your Brand
Groups are one of the most underutilized social media marketing ideas, yet offer some of the biggest potential for brand building. Sites like Facebook and LinkedIn offer groups where members can share ideas, ask questions, and engage around specific topics. You can become part of existing groups or create your own.
Groups are generally created around a central idea or purpose. For instance, there might be a group for the community you live in that shares news updates, photos of the area, job postings, real estate listings, and other information that's relevant only to your community.
Groups are free to create and join, and can help build your brand image and reach new audience members. You can use your business profile to post in groups to help answer questions or fuel conversations. This not only helps give your brand exposure, but also positions you as a go-to resource on specific topics.
In Closing
You don't have to be a social media expert to leverage your social media marketing ideas. However, it's important you do your research and understand how your actions will deliver an ROI. Otherwise, you might be disappointed with the results.
If you need help tweaking your current marketing strategy, we'd love to hear from you. Contact us today to see how we can help you maximize your efforts so you can get the most from every interaction.
Owner and Chief Marketing Officer, Jason Hall, and his team specialize in creating brand awareness / traffic and lead generation / marketing funnel and conversion optimization, while utilizing the appropriate marketing channels available within your industry. With diverse clients throughout the world, Jason's team is well connected within many industries to assist with your marketing strategies. With no long term contracts and various levels of service, Jason's team will increase the quality of your online traffic, leads, and sales.
Free Website Audit Tool
See how well optimized a web page, landing page, or blog post is for an exact keyword or phrase
About the author...
Located in the heart of the Emerald Coast - Destin, FL, founder and Chief Marketing Officer, Jason Hall, and his team specialize in creating brand awareness / traffic and lead generation / marketing funnel and conversion optimization / and PR campaigns, while utilizing the appropriate marketing channels available within your industry.
With diverse clients throughout the world, Jason's team is well connected within many industries to assist with your marketing strategies. With no long term contracts and various levels of service, Jason's team will increase the quality of your online traffic, leads, and sales.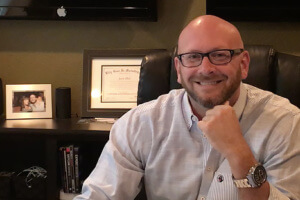 Request a digital marketing strategy session today and we'll show you what you've been missing!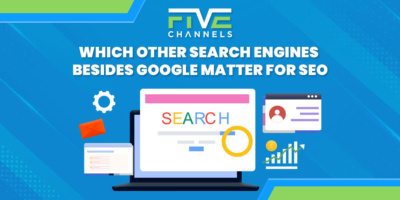 Are you struggling to improve your online presence and boost your website's SEO? Google is the most popular, but optimizing…