Devising an effective social marketing campaign starts with clearly identifying your marketing objectives.
No matter how much you try to avoid it, this is a fact that is central to any social media strategy.
A great social marketing campaign takes the steps to connect with the desired audience in a way that directly translates to profits.
However, you should choose marketing objectives that work for your company. This means that depending on how large your company is, and what your product is, you should have realistic goals.
For example, if you are a small business operating in a rural town, you may not think that social media marketing is an effective use of your time and business resources.
However, developing a minor social strategy based on marketing objectives can result in a huge spike in business, especially from neighboring towns.
All you need to do is be aware of your company's strengths and weaknesses, and do your best to promote your strengths.
That is really what sets companies who engage in social marketing apart. The businesses who are more self-aware often have more influential social presences online.
But you can't forget analytics and data. A social marketing strategy is only as effective as the tools used to monitor it.
Marketing objectives should be tangible. They should be represented by numbers that you can measure. These numbers give you a sense of how your strategy is progressing, as well as any changes you need to make.
The following marketing objectives should be at the top of your list when you are building your promotional strategy: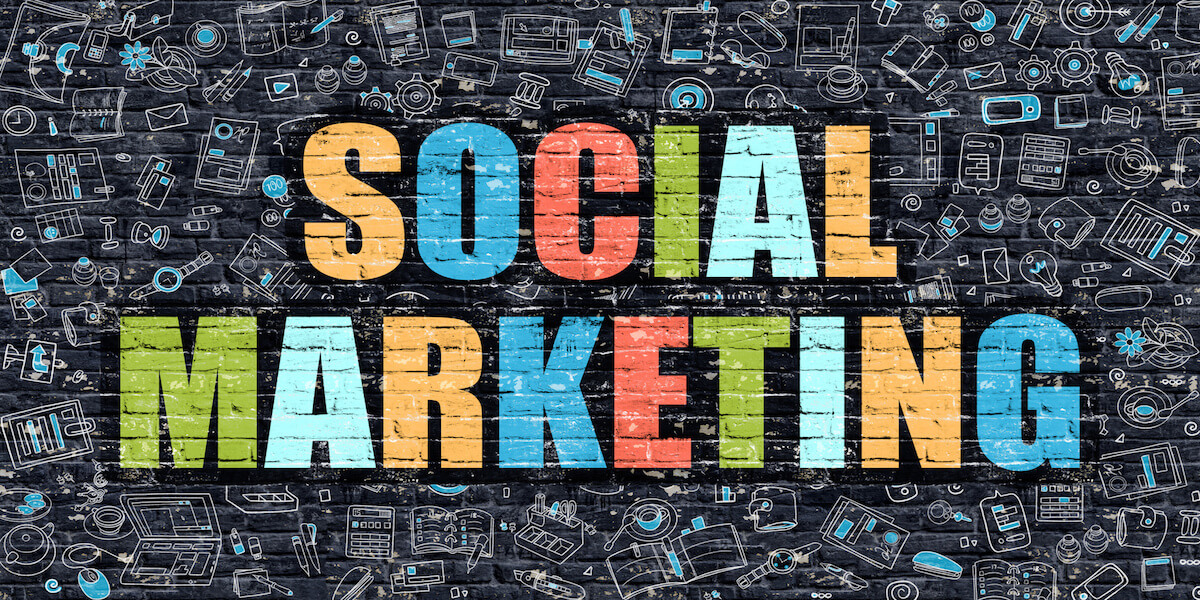 Let People Know Who You Are
If you want to build a solid consumer base that will buy your product regularly, you need to ensure that they are aware of your brand.
But it's important to distinguish between people who recognize your name and people who are aware of what your company is about.
It starts with strategic messaging. How do you want your company to be portrayed to a wider audience? What emotions do you want your potential consumers to associate your brand with?
Social media is a great way to engage with potential customers and others in your industry. Depending on what kind of company you are, you can engage with your base using creative content.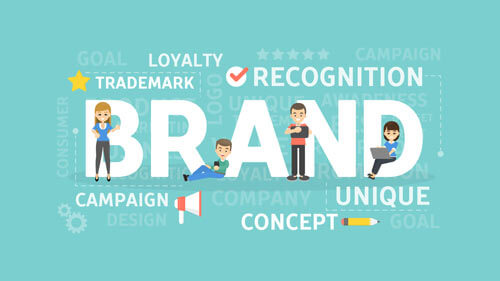 Creative content can mean viral videos, informative blog posts, or anything else that you believe will appeal to your audience.
Some companies opt to use their social media accounts to post clever quips and jokes. This is an effective strategy that will increase your appeal with younger consumers.
Other businesses use their unique personalities and positions in their local market to connect with their customers in a way that was never possible before.
For example, one easy way to build a following on social media is to just clue people in on your company's day to day operations. Let them get to know you!
This strategy is not appropriate for all companies but it can be very effective, especially if you are a small business with influence in your local market.
If you want to appeal to an older, professional group of consumers, try creating content that enhances their knowledge of your field or a specific discipline.
Connecting with other influencers on social media can also be a useful strategy, as it will give you more credibility while broadening your reach.
However, it's very important to measure your success when attempting to market your brand through social media.
There are many systems you can use to track your progress with social media. Any of these services will help you determine whether you need to revise your strategy or continue on the path you are on.
No matter what service you use, it is likely that it will measure the number of people you connect with in a given period, how often they engage with your posts and content, and whether or not the connections you make are high-quality.
Remember, the key to building an audience on social media is understanding the idea that eventually, you want these people to become customers. The amount of followers you have matters much less than the clout those followers have.
When conducting competitive analysis, you will notice the companies that have the most followers on social media sites are not necessarily the most successful.
Often, brands get notoriety based on how high-profile their connections are. If you can get a thought-leader in your industry to promote your content, it can go a long way to secure your brand's place in the market.
Get More People To Come To Your Website
The next step is to ensure that people are not only clicking on your social media page, but are engaging with your website and web content.
Social marketing objectives are only effective if they result in increased traffic to your website. In a way, your social media profiles and your company's website work together as one big sales pitch.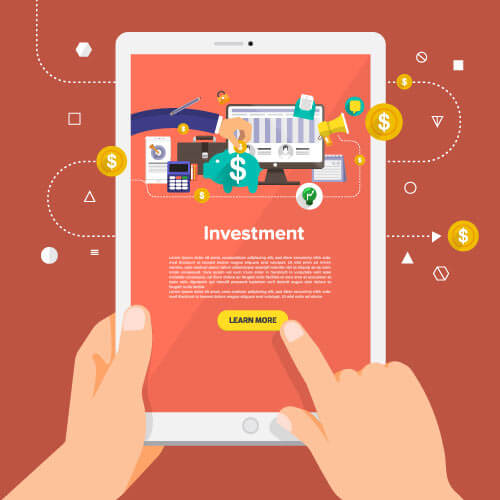 People should want to come to your website just to see what your brand is all about and what your product can do for them.
As stated before, effective content is a huge part of that. If the content you link on your social media profiles is well-developed, then potential customers will be interested in what you have to say.
For example, if you post a well-written and thoughtful article about the greater state of your industry on your social media page, you may make an impression on some potential customers.
This may lead to those customers having a vested interest in your brand and your content. They might be enticed enough to visit other pages on your site to get a sense of what your company is about.
In order to move on to any of the other marketing objectives, it is imperative that you have a sense of how your website performs when on a bigger stage. The more people you reach with your content, the more customers you are likely to have.
It sounds like common sense, but many people are not aware that their website is very likely the reason why their company is failing or succeeding.
In today's day and age, no matter what kind of business you run, you have to have an effective website that communicates your product or service as well as possible.
For example, if you are a personal injury law firm, you might have posted a blog that details statistics regarding the success of personal injury cases in your state.
Someone who is in the market for such a service may click on your post as a way to receive more information on their situation. Once they click on the post, they will end up on your website. This is where you really have to wow them.
Make an impression! On another page of your website, list the kinds of cases that you've defended before, and be specific about your experience.
If you don't have enough information about your service on your website, you cannot possibly expect a consumer to trust your company, especially compared to similar services that may have a more robust web presence.
You cannot afford to get left behind. Which brings me to my next point…
Get Them to Come Back
Seeing an increase in web traffic every month because of your promotional skills and high-quality content? That's great! But how many of those people come to your website again?
In reality, an uptick in traffic does not matter if you can't get those visitors to return. So how do you accomplish this? You need to entice your consumer base.
We all know that there are millions of websites out there that anyone can visit at any time. Some of these websites may be promoting content that is similar to yours. How do you stand out?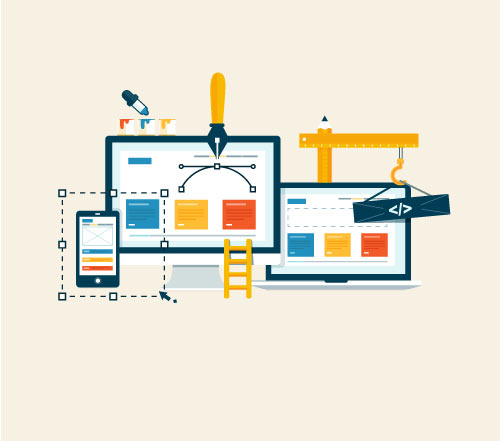 Your website's design plays a huge part in this. There are many templates available that you can use to present your audience with a professional website.
If you want your web pages to be more unique, you can hire a third-party web design team to create a custom website for you. The point is, your website should be the most effective marketing tool in your arsenal.
The more often you get people to return to your website, the more likely they are to purchase your product or seek out your services. To do this with content, you need to be consistent.
It's not enough to have one well-researched, informative blog post or one humorous video that gets shared in your industry or consumer base. You need to be able to publish high-quality content repeatedly.
This goes back to brand representation. Being represented favorably with your content is something very achievable that many companies covet. Social marketing is simply a method through which you can control your brand's reputation.
Build a favorable reputation with your consumer base and you will stand out among the competition. The minute they are in need of the service or product you offer, you will likely be the first company they look toward.
Turn Those Visitors Into Customers
This is absolutely the key to social marketing and the most important of all the marketing objectives your company can employ.
Once you get people to visit your website regularly, you have to turn those people into customers.
If you cannot accomplish this, then all of the social media promotion and content development you have done is for naught.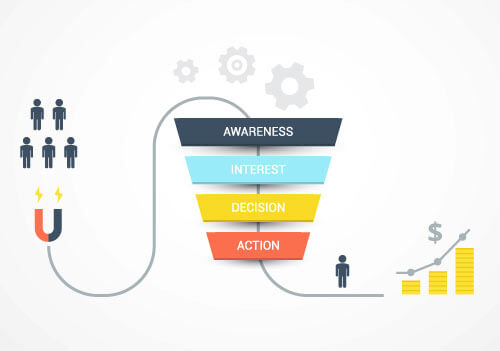 The best way to ensure that a large majority of your website's visitors turn into customers is to give them an effective way to contact you.
A contact page, either as a separate tab or as a footer at the bottom of your pages, is crucial to engaging with your customers.
If they like your company and believe you will be a useful service or product provider for them, they will want to get in touch with you, even if they just want more information.
In some cases, customers have been looking for similar services or products for a while, and are ready to have a relationship with your business.
By putting in their personal information, they are acknowledging that they think highly enough of your brand to want to engage with you. And isn't that the point of marketing in the first place?
Make sure you have a crack sales team that can guide your potential customers from the point of contact to the point of purchasing. Selling your product in the internet age is a lot of work, but it can be accomplished with the right ethic.
Successful conversions mean your strategy is working. Measure and analyze your progress as often as possible, just to make sure you are achieving the desired results.
If you reached this step, you've done your job. There is a direct line between an effective social marketing strategy and making a sale. If you follow all of these marketing objectives, your company will grow and flourish.
Even if your business is doing exceptionally well, it is likely that employing a thorough social marketing strategy will allow you to reach the next level very quickly.
In fact, choosing to not utilize a social media strategy can be bad news for your business as we reach the zenith of the internet age.
You should always plan out your social media strategy before you implement it, so you are prepared to test the variables.
It is no secret that social media gives companies a unique way to connect and engage with potential clients. The marketing objectives touched on above act as an outline to get you started.
Your specific marketing objectives may be more catered toward your company's goals and the audience you seek to grab the attention of.
But no matter what kind of business you operate, these should definitely be marketing objectives that you take into consideration.
Have any questions on how to develop an effective social marketing strategy? Please contact us for more information!
Owner and Chief Marketing Officer, Jason Hall, and his team specialize in creating brand awareness / traffic and lead generation / marketing funnel and conversion optimization, while utilizing the appropriate marketing channels available within your industry. With diverse clients throughout the world, Jason's team is well connected within many industries to assist with your marketing strategies. With no long term contracts and various levels of service, Jason's team will increase the quality of your online traffic, leads, and sales.
Free Website Audit Tool
See how well optimized a web page, landing page, or blog post is for an exact keyword or phrase
About the author...
Located in the heart of the Emerald Coast - Destin, FL, founder and Chief Marketing Officer, Jason Hall, and his team specialize in creating brand awareness / traffic and lead generation / marketing funnel and conversion optimization / and PR campaigns, while utilizing the appropriate marketing channels available within your industry.
With diverse clients throughout the world, Jason's team is well connected within many industries to assist with your marketing strategies. With no long term contracts and various levels of service, Jason's team will increase the quality of your online traffic, leads, and sales.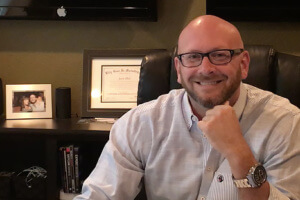 Request a digital marketing strategy session today and we'll show you what you've been missing!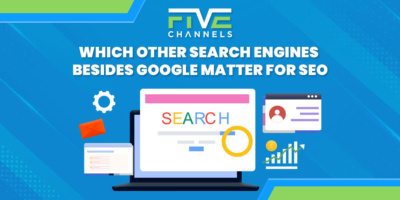 Are you struggling to improve your online presence and boost your website's SEO? Google is the most popular, but optimizing…