Backlinks are crucial to building credibility online.
It's estimated that over 20% of a site's weight in Google's search algorithm comes from links. But many businesses find that backlinks continue to elude them.
It doesn't have to be hard to get backlinks. Below, we've pulled together five backlink strategies that businesses can use to become local leaders.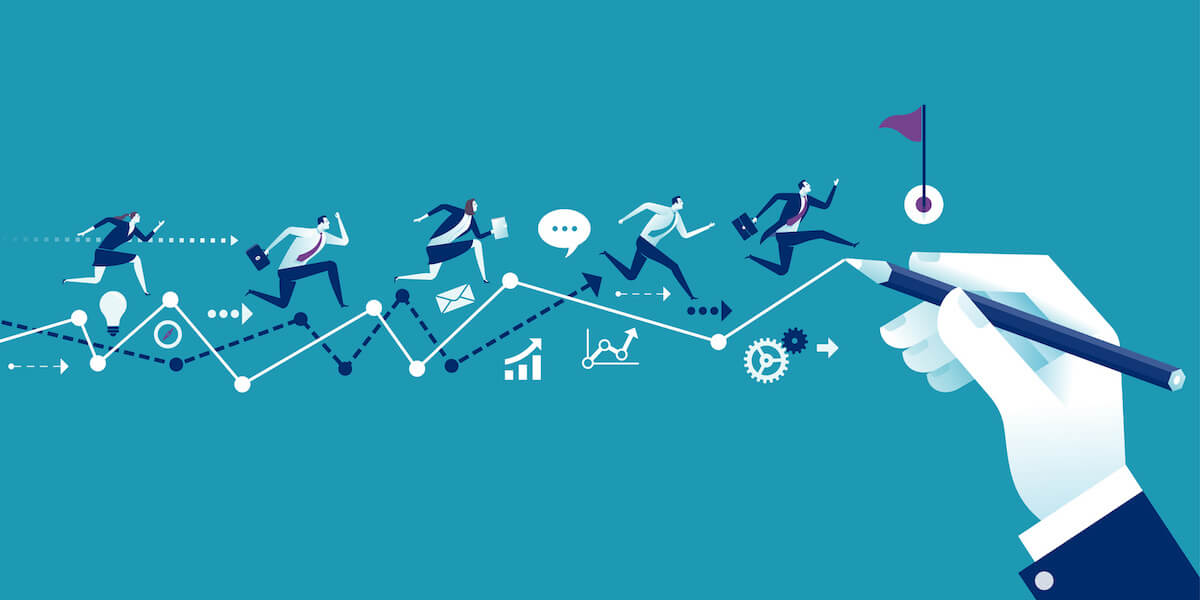 Become a Resource
The key to becoming a local leader with value to your area is to tailor your product.
Whatever your industry, the best way to do this is to provide resources for your locality and niche. There are many ways you can do this, so let's break it down a little more.
Create an Index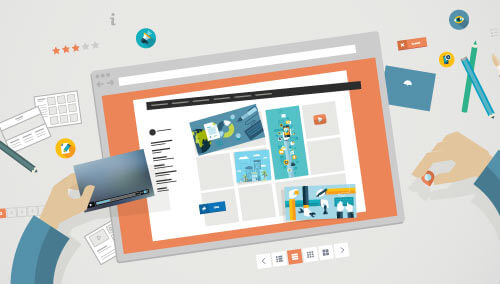 You might think of this as promoting your competitors. But if you can gather information on local businesses in your industry and create an index for customers to use, you can make yourself the center of attention.
Customers will visit your site to use the index. But other businesses will also find the index too useful to ignore.
Know Your Area
This is particularly useful if your core business is location dependent, such as property or tourism.
The idea is to create a useful bank of local information. This could be advice about local nightlife. Or it could be a list of amenities and upcoming events. Whatever subject is relevant to you, make sure you're thorough.
By making such a valuable trove of information, you're sure to get backlinks from other sites trying to provide value to their visitors. This is great for capturing backlinks from sites on the periphery of your industry, as well. For instance, a hotel chain might link to your guide on local restaurants.
Provide Tools
If you can offer tools in your niche than no one else can, then you're sure to get backlinks.
One of the most visible examples of this is aggregator sites. They make it so easy to trawl multiple services at once that sites will link directly to them. Think about what tools your customers might need and put effort into providing them.
Be a Source of Backlinks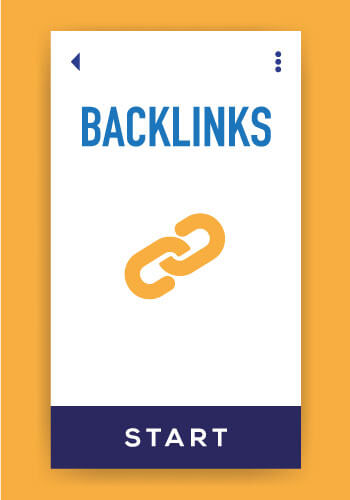 You get what you give when it comes to backlinks.
If you're stingy with backlinks, you can't complain when you fail to receive them. Linking to other businesses isn't just good form, it'll also improve your search rankings. Links between sites help search engines decide which content is relevant.
Linking to other sites builds goodwill with them. After all, they're trying to promote content, too.
But it goes deeper than that. Linking to other sites also shows you're active in your industry. Industry leaders get to the point of being leaders by knowing the business. If you always operate in a silo, you make your business look lonely and small.
You probably don't want to link to competitor's services. But you can link to their data and other factual content. This shows you know how to back up what you're saying without giving too much business to competitors.
Sites will often check where they're receiving links from. Even without direct contact between you, this makes you more visible to other sites. You may get backlinks despite having no active contact between you.
Guest Posts
One of the best ways to contribute is guest posting. This is exactly what it sounds like: creating content for other sites.
You can find blogs accepting guest posts with a simple Google search. All you need are your keywords and phrases like "contribute" or "guest post". Then you just need to get in contact.
If in doubt, just copy the competition! Look at other businesses in your local area. Are they guest posting on particular sites? If so, contact those sites as well. Often, these sites won't have a bias toward any one contributor.
It might seem counter-intuitive to create content for potential competitors. But that's exactly what you're asking from your backlinks. Working with other businesses in your niche gives your brand credibility and shows that you're open to cooperation.
Guest posts also make you more visible in your industry. Normally, you're only exposed to your own audience. With guest posts, you can add the host's audience to your own. That means a lot more people are aware of you, which is necessary to get backlinks.
If you're writing a guest post, you can be smart with your content. Your host site will give you a link as part of your credit. But why not seed your guest post with statistics and data from your site, as well?
This smart use of guest posting gives people more reason to visit your site – and to reuse your content in the form of backlinks. You're essentially sign-posting your site as a useful resource.
Get People Talking
If viral marketing has shown us anything, it's the value of making a splash. There are two major routes for this available to a modern business. We'll take a look at them separately.
Traditional News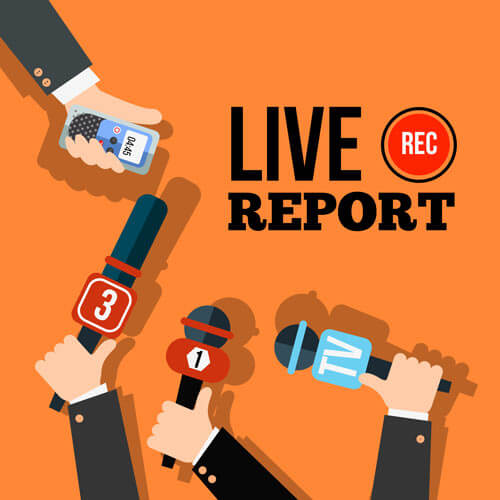 Do something to get onto your local news. Technically, this doesn't even need to be positive! If it's appropriate to your business, even courting controversy will get backlinks by the hundreds.
Ideally, you'll want to do something positive. This could be a generous local donation or a groundbreaking project. This will attract the attention of industry news as well as local news media.
Appearing in traditional news outlets can give your brand a lot of credibility at the same time as it helps you get backlinks.
That's traditional news. But social media can change everything, too.
Influencers and Social Media
Brands are recognizing the power of 'influencers' more and more. Influencers are key figures in your industry that hold a lot of sway over public opinion. Look for influencers in unlikely places. They aren't always who you'd expect.
Influencers often have many thousands of followers in their sphere. It's possible to spend money to have influencers promote your business. But it's cheaper to build strong relationships with them instead.
If you can build a good relationship with an influencer, you'll have a reliable way to get backlinks. If you're promoting a particular story or product, this can have a cascade effect where the influencer's followers will provide you with additional backlinks.
Don't have influencer connections? You can achieve the same thing through social media, though it might be slower. Do something that makes headlines on social media.
Think about what makes your content shareable. Would it be better to present it in image or video format? Or perhaps in the form of data? Choosing the right format could decide how likely people are to link to your content.
You might have to give it a nudge at first. Native content can be a great way to subtly turn social media on to your actions. Try sharing something with the potential to go viral.
What Then?
Once the discussion has picked up on social media, you have two options. You can either try to keep the conversation going, or stay out of it.
This can be a tricky decision to make and you'll need to be smart. Trying to stay involved could actually puncture the bubble. This is especially true if you're trying to make your content look natural. You're relying on organic responses to get backlinks.
If you've started a conversation, you might want to keep it going. Consider running follow-up articles on your blog. Don't try to exhaust the topic. Make sure you're providing new and valuable insight each time.
You can also use a successful talking point as a launchpad for future articles. Don't repeat the same beat that gave you attention. But you can use it to drive a tangentially related topic.
It can be hard to become a trending topic in your niche, so don't be discouraged. Instead, use analytics to learn what worked. Next time, you'll have more idea of what works to get backlinks.
Speak Up
Marketing isn't the place for shrinking violets.
Many businesses let backlink opportunities pass them by simply because they don't say anything. You can consider anytime someone mentions you without a backlink to be a missed opportunity.
Mentions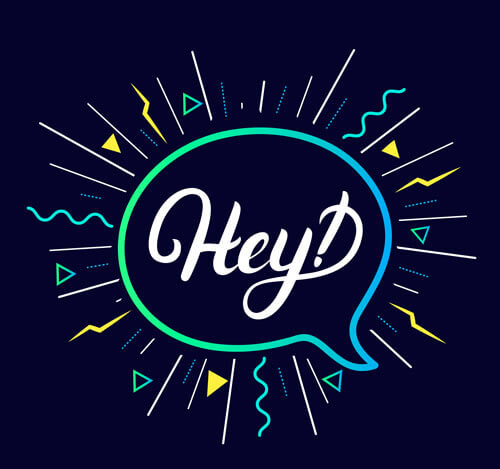 These missed opportunities can appear in almost any format. You need to train yourself to see these opportunities and speak up when you do to get the backlink. If a site is mentioning your business in a positive light, then they're probably prepared to link to you.
For instance, a blog might tweet about your latest content. But they might not link the article. Why not give them a nudge? Thank them for their support and ask that they link your content. Perhaps you've read an article that uses some statistics you put together. Again, ask them for a credit and a backlink.
You can even use search engines to find mentions of your brand. Don't waste your time trying to turn every mention into a backlink. But go for some high-profile ones and ask.
Even just asking for these mentions can help get backlinks. You'll subconsciously plant a reminder that you're an active presence in your industry, not just a static blog. Other people are likely to remember your conversation the next time they link you. Even better, they might remember you the next they think about your industry.
Filling in the Gaps
Another way to get backlinks is to seek out these opportunities. One common method is to search for broken links. There are browser extensions available to help with this.
The basic idea is to find broken links relating to your industry keywords. You can then approach the webmaster of the site and explain they're linking to resources that are no longer available. At this point, you can suggest some suitable alternatives – and get backlinks to your own content.
This dovetails neatly with making yourself a resource, as we discussed earlier. This way you're positioned to step into those gaps.
This even works on the passive level. As old information cycles out, new information will come in to replace it. That means your resources are likely to receive a link as new mentions arise.
Host Events and Provide Sponsorship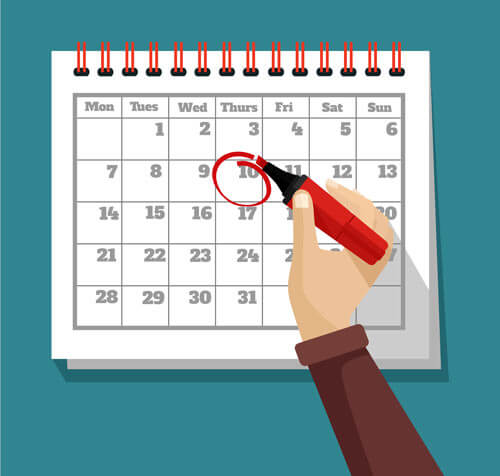 Both of these things are ways to get your business in front of a lot of eyes.
Events
Hosting an event almost guarantees you'll receive backlinks. First, you'll do a lot of promoting yourself. That means your site will be appearing across social media. Once your post is liked and shared, it'll start to be picked up and reported by other businesses in your industry.
If you're running an event, you'll likely be involving other businesses. That means it's in their best interest to talk about the event. After all, they're likely attending for brand visibility as well.
As you're hosting the event, this means these businesses will be talking about you by default. Your name will be all over the event. The fact you're running the event will help you appear as a local leader in that industry.
But hosting an event can be expensive and logistically prohibitive. It could also backfire if the event isn't up to standard or fails to attract other businesses to give it credibility.
Sponsorship
Sponsorship can be a great way to get to build brand visibility. By sponsoring an event or local team, you'll ensure they'll link back to you and mention your brand prominently. You'll also likely be included in any coverage of your sponsored party.
Focus on finding the cornerstones of your local community. You can often find sponsorship opportunities even through a web search, but don't be afraid to approach names you know. If you find someone or something to sponsor, be sure to write a press release which they can promote – that's the first backlink of many to come!
Sponsoring or donating to community projects can have a similar effect. These projects receive wide coverage as they thrive on popular awareness. That gives you a chance to get backlinks while also creating positive associations with your brand.
Get Backlinks to Build Reputation
Backlinks are crucial to building your reputation as a local leader. They make you look relevant and give credibility to your content. By using the strategies above, you can bypass your competition thanks to the power of backlinks.
Be sure to follow our blog for more digital marketing advice.
Owner and Chief Marketing Officer, Jason Hall, and his team specialize in creating brand awareness / traffic and lead generation / marketing funnel and conversion optimization, while utilizing the appropriate marketing channels available within your industry. With diverse clients throughout the world, Jason's team is well connected within many industries to assist with your marketing strategies. With no long term contracts and various levels of service, Jason's team will increase the quality of your online traffic, leads, and sales.
Free Website Audit Tool
See how well optimized a web page, landing page, or blog post is for an exact keyword or phrase
About the author...
Located in the heart of the Emerald Coast - Destin, FL, founder and Chief Marketing Officer, Jason Hall, and his team specialize in creating brand awareness / traffic and lead generation / marketing funnel and conversion optimization / and PR campaigns, while utilizing the appropriate marketing channels available within your industry.
With diverse clients throughout the world, Jason's team is well connected within many industries to assist with your marketing strategies. With no long term contracts and various levels of service, Jason's team will increase the quality of your online traffic, leads, and sales.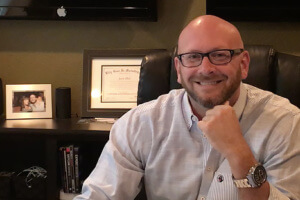 Request a digital marketing strategy session today and we'll show you what you've been missing!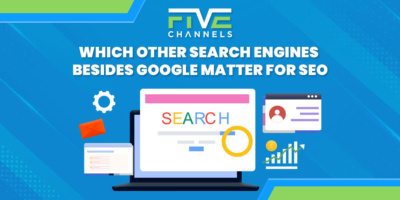 Are you struggling to improve your online presence and boost your website's SEO? Google is the most popular, but optimizing…