SEO is a system of strategies that improve the visibility of a website on search engines so that you get more traffic.
You do this by optimizing your customer's experience on your website.
Customer experience has always been the goal of search engines. They want people to use their search engine because they can find what they're looking for.  But the technology has evolved over the years, putting greater importance and focus on being customer-friendly across devices.
Failing to optimize your WordPress website through SEO solutions won't only create a bad customer experience. It will make you nearly invisible on important search engines like Google.
But through search engine optimization (SEO) you can improve your visibility to increase traffic to your site. Let's explore how.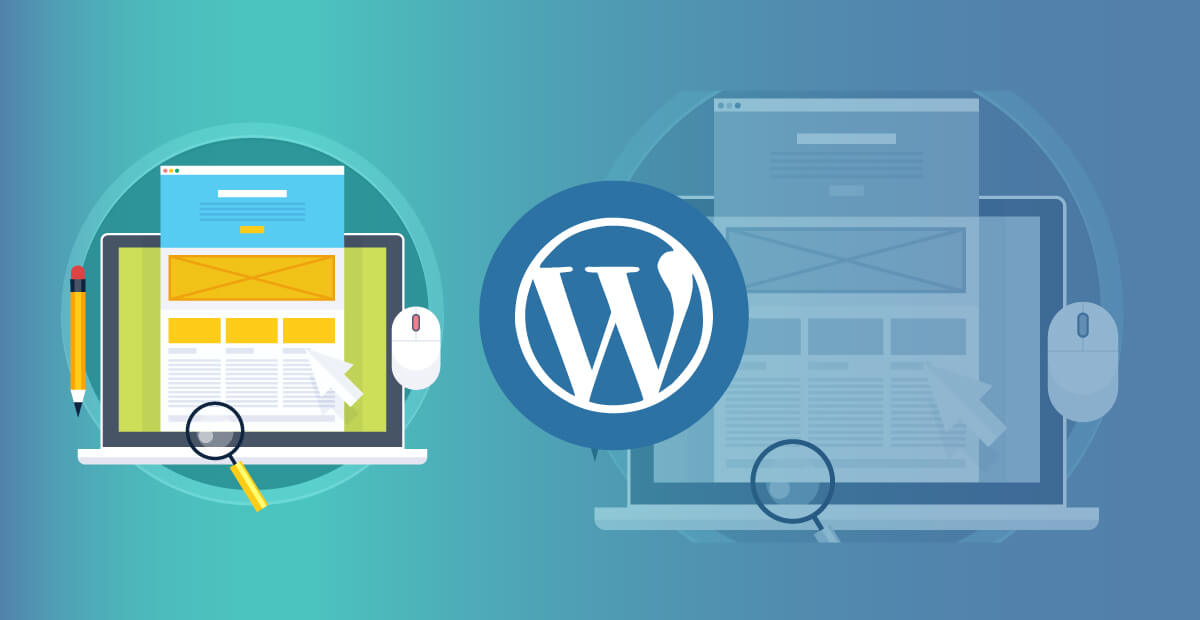 Why Is Optimizing Your WordPress Site Important?
Organic traffic is the traffic that comes to your site through search engines. Someone searched for something that your site offers and they click on your site to check you out. Through SEO solutions you reach the right customers at the right time — when they want what you've got.
But how high you appear in search engines matters. About 33% of the search traffic goes to the website in the #1 position.
Around 17% goes to position #2. And 11% to position 3.
By the time you get to 10, the traffic is nearly non-existent.
By providing the right experience on your WordPress site through SEO solutions you can optimize your site to rank on search engines.
But creating this experience may be more involved than you think, as we'll discuss and break down for you.
Domain Authority/Page Authority
Before you apply SEO solutions to your site, you need to know where your site stands today. See how SEO solutions that you've put in place are impacting your site over time.
Domain authority (DA) is a measure created by Moz, a company that is considered an authority on SEO best practices.
DA is a representation of how authoritative search engines think your website is. The authority of your site is directly linked to your search engine ranking. It's not how high you rank, but how easily you'll be able to rank for keywords you target once you've applied SEO solutions.
Page authority (PA), another measure created by Moz, is the authority of an individual page on your website.
Google treats each page on your website independently. So just because you have high DA, doesn't mean that all of your pages will have a high PA. They will receive some ranking power from the domain, but they must be seen as authoritative in their own right to rank high.
You can check your DA and PA through Moz Open Site Explorer.
We'll look at how you can get a much more thorough audit for free a little later in the guide.
Domain Selection
Domain selection was once considered to be a ranking factor.
As part of WordPress SEO solutions, experts would recommend that you include a key word in your domain name.
Example: https://www.crossfitgurus.com might be chosen if you wanted to rank for "Crossfit".
But today, this isn't considered important. Instead, your domain should go for branding power. Because branding power drives traffic, which boosts your rankings.
Your domain should be:
Easy to remember
Easy to spell (it's okay if words run together as long as people can easily read it)
Easy to type out (no unnecessary_underscores)
Sends a message about your brand
Example: Letsgetfit.com
Web Host
Choose your web host wisely. If your web host isn't running an optimized hosting service, all the SEO solutions in the world won't optimize your site.
Changing web hosts can be a huge hassle, so do some research first.
One of the most important elements of optimized web hosting is page load time.
47% of consumers now expect a page to load in 2 seconds. And they don't lower their expectations for mobile devices. After about 6 seconds, you've lost over 50% of your would-be traffic.
Ouch!
SSL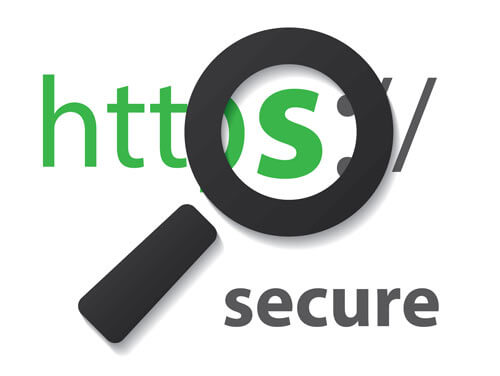 You've likely noticed that some sites have "https" instead of "http" and they have a "lock symbol" in the address window.
These sites have added an extra level of security to their site by getting what is commonly referred to as an SSL certificate.
Most reputable hosts will give you an option to get an SSL certificate through them for free.
If not, Let's Encrypt is a free option to do it yourself.
Google states that they use whether or not you have an https site as a ranking factor.
Permalinks
No one likes sloppy URLs. If your URLs look something like this, Letsgetfit.com/?p=2035, this is bad for branding and bad for SEO.
The first step to correcting this is going to Settings > Permalinks and changing the stuff after the slash to your "post name".
Furthermore, consider what your permalink will look like when naming your blog.
When you create a post, you may want to abbreviate the title. And make it more impactful, save the link and then change the title on the post without changing the link.
This allows you to have a very clean permalink while retaining the flexibility to create blog titles that work well on a page.
SEO solutions like this are good for site visitors and great for SEO.
Yoast Basic Set Up
Installing Yoast can help you optimize your website. But you will need to follow through to get the most out of this plugin. Because there are so many features, we'll only discuss a few here.
From the admin page select Plugin > Add New. Then type "Yoast SEO".
Decide whether to go with free or premium. If you're in a highly competitive industry, premium is a worthy investment. If you're not really very invested in SEO or you're just creating a site for fun, then free will work for you.
Install and Activate.
Connect through Google Search Console and Bing Webmaster at the very least. Through these two you'll be able to crawl and index your site. And they'll help you identify and correct issues with your site.
Add your company information exactly as you want it to appear online. Consistency across business listings is incredibly important, especially for local SEO. So if you're listing your business in multiple places, find a standard way to do it and do it that way every time.
Titles & Metas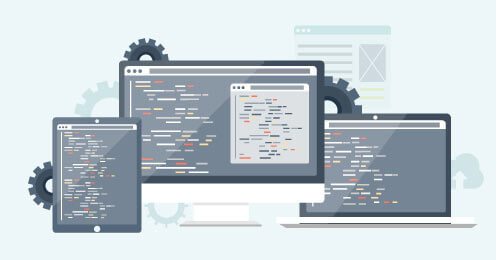 Once you set up Yoast Titles & Meta section, it will automatically create meta titles and meta descriptions for your posts.
Meta data is used to help search engines better understand what your page is about. Additionally, these are what people will see when your site comes up in search results. Meta titles and description should make people want to click.
Yoast will usually create some very effective metas for you. But we always recommend that you check them.
There are some guidelines to follow if you choose to change them:
Meta titles are between 50-60 characters. If you go over, then your title will get cut off in search engines.
Meta titles should include the key word phrase that you're trying to rank for with the page. Most experts agree that having it closer to the front of the title is better.
Don't waste space in your metas putting your company name unless that name has a strong brand. Even then, some would say don't do it because the title should be what the page is about.
A meta description is between 150-160 characters. It should get attention and entice someone to click it.
Using CTA language at the end of your description can be very effective. Example: Click here to find out why.
Even without Yoast, you can add these in your page settings for each post. Either way, take some time to consider and develop these.
Sitemap
Submit your sitemap to Google Search Console and Bing Webmaster. Your sitemap will be generated for you in Yoast as an .xml file.
This helps search engines find all of your pages that are index-worthy. If you have some duplicate content or low-quality content, those pages won't be indexed.
Search engines have the final say on what they index. If a page isn't indexed, it will be invisible in search results. But you can still get to it by clicking a link.
On an ongoing basis, when you add a new page to the site, you should add the page through fetch and render. It can otherwise take a month or more for a new page to be found.
This also gives you an opportunity to view the site as others will see it.
Yoast has much more to offer to help you with SEO solutions. Explore its tools and take advantage of the additional SEO solutions that it provides in both free and premium.
Optimizing Images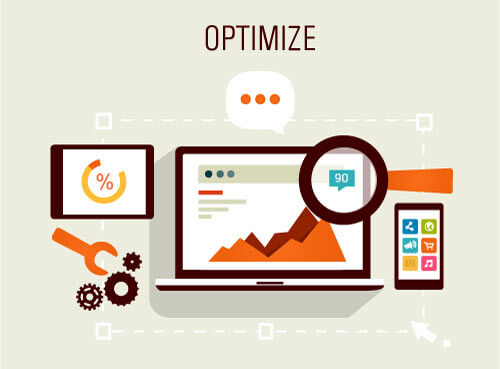 Can't you just upload an image and your host does the rest? Unfortunately, most hosts don't work like that.
To optimize your images, make sure that the file is a small as possible without negatively affecting resolution.
Example: .png files are bigger than .jpg. Pngs do have benefits like background transparency that allows you to overlap them. But in most instances, a .jpg will do. You can easily convert .png to .jpg.
You can further reduce the size of a .jpg in settings. But don't overdo it or the image will become pixelated.
Or it looks like a water color horse that you finger-painted when you were four.
Further, optimize your images by adding alt text. Simply fill the alt text field on the image. This alt text should 1) describe the image 2) have the key word phrase for which you want to rank the page when it makes sense.
We're almost done. But we've saved two of the most important SEO solutions for last.
Mobile Friendliness
Over 50% of searches now take place on mobile. If your site isn't mobile optimized, then you're throwing away a large portion of your traffic.
Fortunately, WordPress gets it. Making your page mobile friendly is fairly easy. If you're using WordPress templates, it does most of this for you, converting your site to mobile.
But it's possible for things to go wrong. Let's look at how to get it right.
Make sure you're installing updates. Templates occasionally have features added that make them even more mobile-friendly. Stay current.
If you're choosing a new theme, view it on multiple devices before you go all in to make sure it renders well.
A mobile friendly-site shouldn't require scrolling back and forth to read and view the page. Images and text should adjust to the device size while still remaining legible.
Only use responsive plugins. If it disrupts the experience, it doesn't matter how amazing it is.
Write in smaller blocks of text. Shorter paragraphs read better on mobile.
Simplify your navigation menu. Complex multi-tiered menus are hard to navigate.
Make sure text is large enough and is easy to read on its background.
Optimize videos to reduce load time.
Optimize load time.
Content
SEO solutions include the content on your pages. If the content is poorly written and formatted, people will flee your website. You'll be able to view this in Google Analytics as a high bounce rate and/or low session time.
Not only is this a bad experience. Search engines will lower your ranking in searches because of it. They may even penalize your site.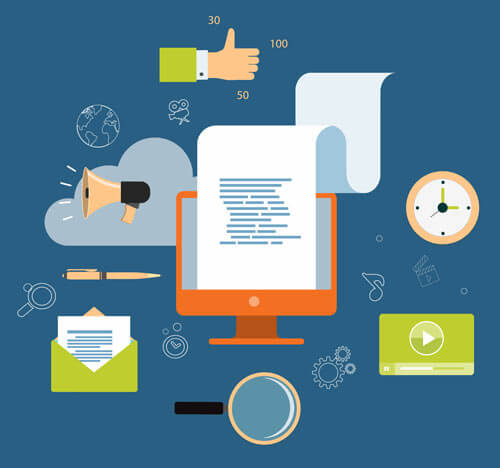 Here are some best practices for content that improves your SEO:
Incorporate multi-media like videos, images, widgets, infographics, quizzes, lists, slides, gifs, etc. Not only do they help engage the visitor. Many believe they are a ranking factor.
Use short paragraphs and headings to break up written content to make it easy to skim and to read.
All content should add real value.
Be thorough. You can't possibly explain everything in a blog. But make the information as actionable as possible.
Go long. Research has shown that longer written content is more likely to rank higher in search engines.
High-quality content only. Make it engaging, well thought out and helpful to your target.
Do key word research to target the right phrases
Apply SEO content tactics to your content to help you rank for your selected keyword. But don't overdo your key words.
Add relevant, authority, non-competitor outbound links to support your content.
Obtain backlinks to your content to improve its authority on search engines.
If your business serves local areas, make sure that content reflects this.
More SEO Solutions For Your WordPress Site
There's more to know and more to do. But we hope you've found this very helpful in your quest for implementing SEO solutions to get more traffic.
We'd like to offer you a free full website audit, a $497 value. It includes a complete analysis with recommendations. Sign up today to get your free audit and digital marketing review session.
Owner and Chief Marketing Officer, Jason Hall, and his team specialize in creating brand awareness / traffic and lead generation / marketing funnel and conversion optimization, while utilizing the appropriate marketing channels available within your industry. With diverse clients throughout the world, Jason's team is well connected within many industries to assist with your marketing strategies. With no long term contracts and various levels of service, Jason's team will increase the quality of your online traffic, leads, and sales.
Free Website Audit Tool
See how well optimized a web page, landing page, or blog post is for an exact keyword or phrase
About the author...
Located in the heart of the Emerald Coast - Destin, FL, founder and Chief Marketing Officer, Jason Hall, and his team specialize in creating brand awareness / traffic and lead generation / marketing funnel and conversion optimization / and PR campaigns, while utilizing the appropriate marketing channels available within your industry.
With diverse clients throughout the world, Jason's team is well connected within many industries to assist with your marketing strategies. With no long term contracts and various levels of service, Jason's team will increase the quality of your online traffic, leads, and sales.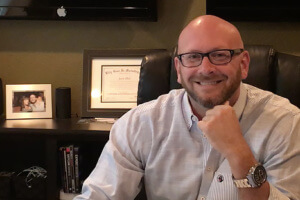 Request a digital marketing strategy session today and we'll show you what you've been missing!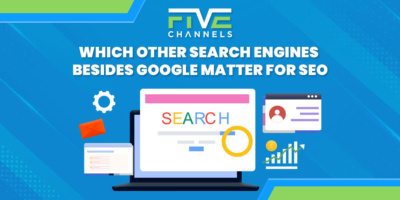 Are you struggling to improve your online presence and boost your website's SEO? Google is the most popular, but optimizing…