Why It's Essential for Your B2B or B2C Social Business Website to Offer Human to Human Conversation
Consumers want conversations with brands, as 75% of consumers agree collaborating with brands helps create better experiences.
Personalized interactions give brands a better understanding of what consumers want and need. Digital data collection and algorithms help conversations happen on social and business websites.
Personalized marketing means specific offers and experiences aimed at the consumer. No one wants a discount on a product they aren't interested in buying. People want to see relevant messages. In fact, they expect it.
How do you provide the right personal experience to potential consumers? That's where social platforms can help. Social business websites make it possible to interact in a way to encourage action.
It's one of the best ways to reach your target audience.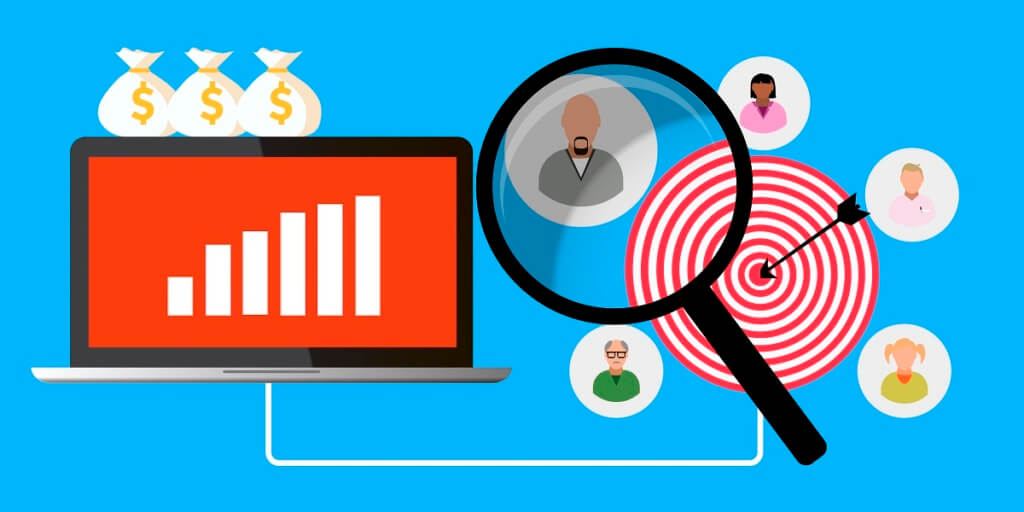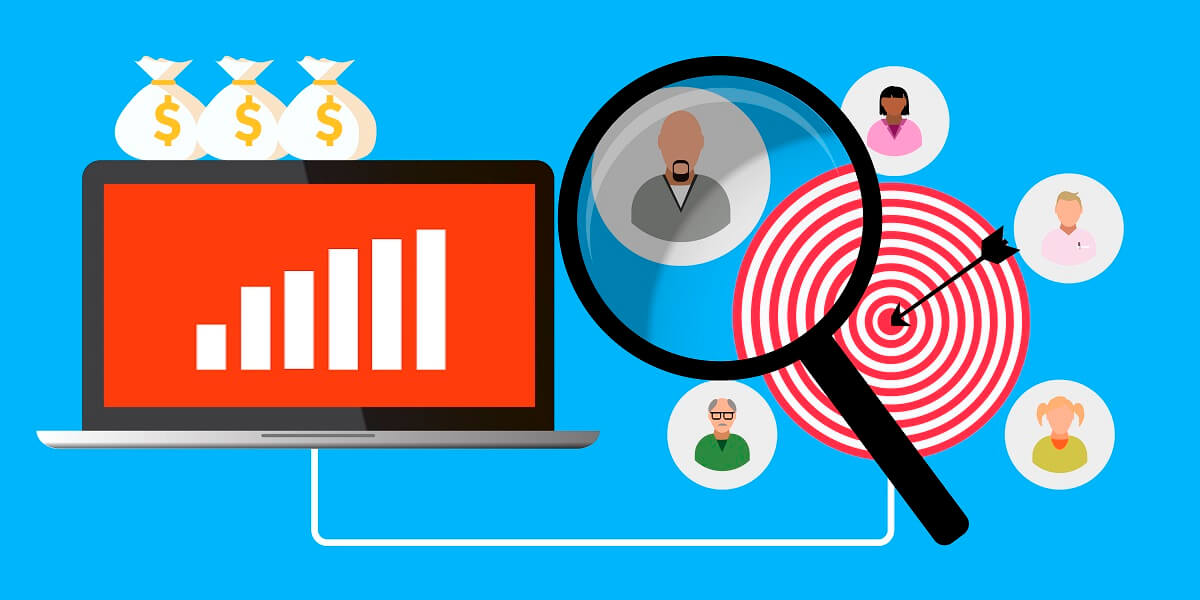 What's Personalized Marketing?
Personalized marketing uses audience analysis, plus data collection, to deliver relevant messages. A business collects and analyzes information about the audience before making an offer.
They study potential client behaviors, interests, and demographics. This information helps a business deliver messages relevant to the audience. A relevant message is valuable to consumers. An irrelevant offer is annoying.
If you want an example of personalized content, log into your Netflix or Amazon account. Every recommendation relates to a show you watched or something you purchased.
Your past behaviors guide new messages. Netflix and Amazon curate specific content for you. That's personalized marketing.
People Like Personalized Content
In fact, consumers expect personalized content. People expect brands to make recommendations. They want content tailored to their unique preferences.
What used to be an option, is not considered a must-have by most consumers. Personalized marketing makes consumers feel noticed. When a brand recognizes what customers want, it can influence buying decisions. Personalization moves people to buy.
A lack of personalization can discourage consumers. 74% of customers are frustrated when companies don't offer individualized website content. Over half of shoppers who experienced personalization felt it influenced their purchases. 
People surveyed reported that frequent generic or unrelated advertising messages annoyed them. Think about how you feel when you see ads unrelated to anything you like.
For many people, personalized marketing helps them discover products. Businesses can increase sales by catering to current customers. Brands that don't engage customers this way stand to lose potential business.
Benefits of Personalized Social Business Websites
There are many reasons to add personalization to your marketing strategy. First, as noted above, is to meet your customers' expectations.
Your business also benefits when you create messages geared to an individual client.
Here are the top five reasons your company should use personalized marketing:
1. Improve Customer Awareness
The more people interact with your brand, the more often they'll talk about it. When consumers like your brand, they recommend it.

A personal recommendation is powerful. Most people believe recommendations from friends and relatives over advertising.
Don't ignore the power of word-of-mouth recommendations. It increases awareness of your brand. When someone talks about your brand on social media, it matters. 
2. Boost Social Media Engagement
Speaking of social media, personal interactions on social platforms boost engagement. Who doesn't like it when a brand responds with a comment or shout out on social media?
Other consumers notice when a brand talks to customers online. Personal content is meaningful and fun. That's why engagement rates are highest on personalized content.
Social media platforms use algorithms to determine exposure in news feeds. More interactions with a post will translate into showing up in more news feeds.
3. Generate Leads and Conversions
Social interactions often drive leads to your company's website. When your content is personal, people interact with it. Talk to your target audience when you post on social media.
When people engage, there's a better chance they'll convert into customers. More personal social conversations help businesses reach conversion goals.
4. Boost Facebook Relevance to Reduce Ad Costs
Put messages tailored to your customers on Facebook. When ads are relevant to your target audience, they generate positive feedback. Good feedback tells Facebook your messages are on point.
When messages please your audience, Facebook gives you a better relevance score grade. A good relevance score can reduce the amount you pay for Facebook advertising.
5. Increase Your Customer Loyalty
When someone sees a personal message, they feel important. They know you recognized their preferences. A company that values its customers, gains more loyal customers. A happy consumer who approves of your business will talk about it.
Begin Your Personalized Marketing Strategy
The first step in your personalized marketing efforts is to analyze your audience.
You must learn everything you can about your target audience. Once you know and understand your followers, you can create better content.
Do an audience analysis on each social channel you use. Define and map out your buyer personas.
In the past, demographics were the primary data used for advertising. Today, it involves much more because there is more information to gather.
Review demographics, but also study social media activity, likes, and interests. What other pages do your followers like? Which influencers do they follow? Define customer journey stages for your followers.
Do a deep dive so you understand your followers. Good communication depends on knowing your audience on a personal level.
Segment your audience based on where they are in the customer journey. You need content for people beginning to know your brand. You need different content for loyal, long-term followers and enthusiasts.
Compile your social and digital data. Track how people move between your website and social media accounts. Include any sales information to determine when personalized content influenced conversions. Do people behave in different ways on your different channels? Where can you add personalized content to increase sales?
How to Personalize Social Media Marketing
Once you know your followers, you can create personalized experiences for them.
Look at your buyer personas to choose the right format and topics. Are your potential customers interacting with images, videos, links or articles? Use that information to determine which format your audience prefers. Then, create content in that format.
You want to use more than one type of format, but this helps you include the preferred types of content in your mix. If your audience loves video, you don't want to bombard them with long articles.
Choosing a topic can be harder than choosing a format. Examine what interests your audience, and narrow topics to those related to your brand. If your target audience cares about the environment, find ways to include it as part of your content.
If this sounds overwhelming, study successful brands to get ideas. Brainstorm with your in-house team to find relevant ideas or go ahead and ask your followers what topics they want you to discuss.
It seems overly simplistic, but really the best way to have a conversation with your audience, is to actually have a conversation with your audience. Interact. Ask questions. Elicit opinions. Don't be afraid to ask direct questions.
The next thing to think about is how you want to distribute your posts. Do you want to pay for it, or rely on organic reach?
Paid Reach
Paid reach involves using a social media platform's paid options. This lets you use targeting options based on user interests and behaviors. Study your buyer personas before you decide where to place your paid ads.
If you're unsure, you can choose to put your message in front of different types of audiences at the same time. Decide which audience is most receptive to your message.
Organic Reach
If you decide to use organic reach only, target your ads on your largest persona group. Publish posts that target them on a regular basis. Alternate messages with other groups.
However, be sure to appeal to your biggest audience most often.
On Facebook, use the organic post targeting option to get messages to specific people. Base your messages on audience interests.
Don't forget to use A/B Testing. Send two versions, then measure each one's performance to see which is more effective.
Coordinate Content with the Customer Journey
Pay attention to each stage of the customer journey. It's as important as personalization.
Don't bombard someone at the beginning of the journey with late-stage information, and don't insult someone who's about to buy with introductory information.
Each stage of the buyer journey is distinctive. The stages are awareness, consideration, and conversion. The way you personalize marketing messages differs based on the stage.
Messaging depends on how familiar people are with your brand, and if they're ready to buy. You need different personalized messages for each stage.
The Awareness Stage
Think of the awareness stage as your introduction. People don't know your brand yet. They're in search of a product to meet their needs. At this stage, you want to grab user's attention, so they become aware of your brand. You want to make them interested in your product or service, so they come back for a closer look.
Awareness stage messages should focus on building a relationship with followers. It's the getting to know each other stage of the journey.
The Consideration Stage
This stage encompasses the time when customers consider buying something from you. They're already thinking about it, so you must convince them you're the right choice.
The best way to help consumers decide to buy is to address their pain points. Talk about hurdles and resolve any conflicts that prevent a sale.
Consumers in the consideration stage spent time looking at your social media posts. They've visited your website. Many have interacted with you online.
This stage is the perfect time to publish personalized content. Explain why your brand solves their problems. Show and tell consumers how your product improves their lives.
The Conversion Stage
When consumers reach the conversion stage, they are ready to buy. Yet, some people still need a nudge. Personalized content provides that nudge.
Most conversions occur on your website. It's the perfect place to add individual personalized messages. Add a coupon or personalized note to convince consumers to buy.
Follow up every sale with a personal thank you note. It shows customers you appreciate their business.
Pay Attention to One-on-One Conversations
Personalized marketing is more than relevant messages. It's about interacting with your target audience. It's vital that brands have authentic exchanges with consumers.
It's important to note that not everyone wants to interact on social media. Many people want personal interactions via phone or email. It's every brand's responsibility to identify how consumers want to interact and oblige them.
The goal is to deliver value to potential clients in a way that satisfies them. Careful listening helps marketers identify the right way to personalize marketing messages.
One-on-one interactions should be a priority in every marketing strategy. Be responsive to questions and complaints. Respond, whether in public social comments or private email messages.
Whatever platform your customers choose, aim for meaningful conversations.
Personalize Your Business Website with the Customer in Mind
No matter how you communicate, always keep your customer's needs at the forefront of your mind. Personalized marketing works when it focuses on customer preferences. Always think about your audience first.
Audience analysis tools help businesses create individual personal experiences for social media followers.
When brands embrace personalized marketing techniques, they tell customers the company sees them. A focus on messages relevant to the buyer is a true value.
It's the perfect way to begin and continue a conversation with your potential clients.
Get Expert Advice on Marketing Conversations
Whether you're a B2B or B2C company, you must understand your customers. What do they want? What details and information do they need to make the right decision?
Everyone at Five Channels is ready to help you reach your customers. We'll help you craft marketing messages and personalize your business website. Let's turn interested consumers into loyal customers.
Owner and Chief Marketing Officer, Jason Hall, and his team specialize in creating brand awareness / traffic and lead generation / marketing funnel and conversion optimization, while utilizing the appropriate marketing channels available within your industry. With diverse clients throughout the world, Jason's team is well connected within many industries to assist with your marketing strategies. With no long term contracts and various levels of service, Jason's team will increase the quality of your online traffic, leads, and sales.
Free Website Audit Tool
See how well optimized a web page, landing page, or blog post is for an exact keyword or phrase
About the author...
Located in the heart of the Emerald Coast - Destin, FL, founder and Chief Marketing Officer, Jason Hall, and his team specialize in creating brand awareness / traffic and lead generation / marketing funnel and conversion optimization / and PR campaigns, while utilizing the appropriate marketing channels available within your industry.
With diverse clients throughout the world, Jason's team is well connected within many industries to assist with your marketing strategies. With no long term contracts and various levels of service, Jason's team will increase the quality of your online traffic, leads, and sales.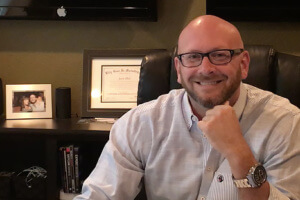 Request a digital marketing strategy session today and we'll show you what you've been missing!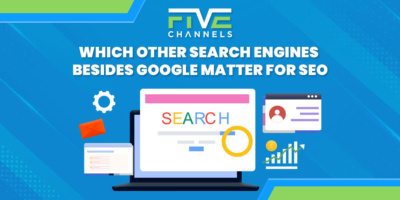 Are you struggling to improve your online presence and boost your website's SEO? Google is the most popular, but optimizing…