Most enterprises want to improve customer experience. Creating a loyal customer base helps them stand out from the competition and generate more revenue.
Additionally, companies have never needed to make money more than today when digital transformation means investments. From startups to large organizations, everyone is investing in new assets that can help a business run smoothly.
Big data plays a key role in today's digital era.
Data feeds the systems that ensure good business. At the same time, it provides valuable insights into your audience and its preferences. Therefore, understanding how improving customer retention can be achieved with big data is paramount to success.
What Does Big Data Mean for Enterprises?
For enterprises, big data embodies the three V's, namely velocity, volume, and variety.
For example, big data has volume. That's the quantity of data an organization has. However, to stop the definition there would be a mistake.
To use big data to enhance user experience, it's necessary to think about velocity, or the speed of the data lifecycle. Its variety matters as well.
Having data that embodies the three V's is like sitting on a treasure trove of information. There are several ways enterprises can capitalize off big data for marketing.
How Big Data Can Improve Customer Experience
You know what big data is and why it's important to enterprise businesses, but what you may not know is how to capitalize on it. That's easy. You can make more money by improving customer retention and enhancing the customer experience.
There are seven ways effectively implementing big data with volume, variety and velocity will help your business:
#1: Data Predicts Customer Needs & Preferences
Data is important to any marketing-focused business growth strategy. That's because the information enterprises collect from customers tells them about purchase history, buying habits, preferences, and more.
In addition to demographic data, businesses can even gain psychological insights into why a person may need one product over another that does the same thing.
Being able to predict what your customers are into will help when serving them advertising, engaging them on social media, manufacturing things they need, and more.
All of this leads to a better customer experience.
Here are some of the ways marketers use customer data to tweak processes and meet expectations:
1. Through product pricing initiatives
2. By driving engagement on social platforms
3. Using data to comply with security governance
4. To optimize their data warehousing
5. To come up with new products
Since data is critical to improving relationships with customers, it plays a vital role in business growth strategies.
#2: Real-Time Data Promotes Fast Accuracy
With the advent of cloud technology, businesses have been able to move from a batch-data approach to real-time data.
Real-time data, known for accuracy and speed, allows for more effective decision-making processes.
When business leaders can access information faster, they can make decisions about their business more efficiently.
Having real-time data that can interact with a number of systems is one way to do that.
In a hybrid cloud world, data should be able to be accessed in multiple locations without worrying about replicating it, and the security and storage concerns that come along with it.
That's what real-time data does. Many vendors offering this service are helping businesses achieve their customer retention goals through third-party relationships.
Here's the scoop on real-time data:
1. It is passed along to the end-user as it is received
2. It's not necessarily an instant process, but one that allows data to be received more quickly, without being accessed from storage
3. Data is available on more devices, including handheld devices that can be accessed on the cloud
With data more accessible than ever, top decision makers can use insights for quick, efficient decision making that impacts the customer experience.
#3: Data Is Useful and Current
By using data lifecycle management strategies, organizations can ensure their data is accurate and relevant. These are two conditions data needs to meet in order to be useful.
Executives rank data accuracy concerns as a top concern, but management strategies like this one help them rest easier knowing they're getting accurate information.
Data lifecycle management sometimes gets confused with information lifecycle management. In fact, they are different processes that interact with one another.
Data lifecycle management (DLM) ensures that the process that data undergoes, from acquisition to deletion, is efficient, secure and compliant. It helps keep fresh, accurate information in the system and helps remove irrelevant data. It also determines what to keep, and what to delete with regards to the data file.
By comparison, information lifecycle management (ILM) involves what's in the file. It determines what's relevant or current, and what's not. It also helps determine what needs to be changed.
ILM and DLM are complementary processes that must be implemented together for an effective data strategy. When done well, the result is useful, current, relevant data that enhances user experience.
#4: Puts Data at the Core of an Organization
For many enterprise businesses, 2018 will be the year of digital upgrades. Those who could avoid digital transformation in the past can no longer do so.
The speed at which technology can shift the tides between competitors is not something easy to ignore.
Most business leaders are starting to recognize that speed is powered by cloud innovation, and accordingly they're choosing the right cloud infrastructures to run their business.
Businesses typically operate on a multi-cloud or hybrid-cloud environment as opposed to just a private cloud:
1. Multi-cloud refers to an environment in which applications and infrastructure exist on a number of public cloud platforms that require integration.
2. Hybrid-cloud technologies allow businesses to run on public and private cloud servers as well as on other types of servers.
As you see, all of these environments require data to function.
One might be a CRM, housing customer data for sales and marketing purposes. Another cloud system might use customer data for a custom app development platform that allows businesses to reach more users via mobile.
These functions are very different, but they both need data to be securely delivered in a timely manner.
Businesses do this by putting real-time data at the core of their organization and having it integrate with the various environments from a central data warehousing location.
#5: Makes the Enterprise Culture about the Customer
One unique thing about technology over other assets is that when you start to incorporate it the right way, you see a shift in culture.
Don't believe us?
Look at DevOps, Agile, the cloud, and other technologies. Over and over again, we see innovations that change how we do business and the culture in which we deliver to our internal and external customers.
Communication is at its core.
For customer's communication, data is the key. It can tell you exactly what your audience wants so you can meet or exceed its expectations.
Most people don't want to be attacked by a salesperson when they enter a store, but they want a channel to communicate if things go awry.
Businesses are capitalizing on this trend in a lot of ways. The pop-up chatbot, for instance, gives you a window so you can describe any problems you're facing.
In an era where products are shipped worldwide, customer service can make all the difference.
Companies that use their data wisely can stay ahead of the game on customer communication.
#6: Customer Service Is Tailored to Buying Preferences
When businesses understand customers' buying patterns, they are able to over-deliver.
By using technology like pixels, companies can serve their ads to consumers all over the Internet and get data about their shopping habits to transmit back to them from a single pixel.
They can use that data to make decisions about products that customers might be interested in, or as retargeting for items in a customer's cart.
While some people find this approach to be a little invasive, what most businesses understand is when people love a product, they want to be served other things that are similar and could work for them.
Other buying habits are measured too. The frequency of shopping, for example, can help businesses understand when to reach out to VIP customers.
Let's say a family takes a vacation every summer and books their trip through a travel site. That website can use their information to reach out to them in late spring if they haven't booked already.
Once considered a manual process, this can be automated via digital transformation. Touchpoints, such as email marketing, generate leads without the marketer having to use his energy tracking down each customer who is due for their annual trip.
#7: eCommerce Decisions Are Influenced by Shopping Data
There are two types of shopping data that influence eCommerce decisions:
1. Consumer shopping data
2. Competitor shopping data
Let's take a look at each one.
Consumer Shopping Data
Marketers look at consumer shopping habits and make important decisions about product and inventory to enhance user experience.
For instance, if a product is selling out often, real-time data can help product specialists make decisions about increasing inventory.
Likewise, if shoppers are not buying certain products, it may not make sense to manufacture those goods anymore. Companies can use those resources to develop new products their customers will love.
Competitor's Shopping Data
Equally important is using data about competitor inventory and shopping habits to predict sales and make changes to an enterprise business model.
Tools like the Amazon seller tool Amzpecty, give sellers daily updates on what the competitor's shopping behaviors look like.
If a business on Amazon is selling wine glasses and they find out that a competitor offering a similar product has purchased a large inventory, it means that they're predicting an increase in sales. Data is what gives them these insights.
Having this information and learning why competitors behave in a certain way when it comes to their own inventory, can help your business remain profitable while super-serving its customer base.
Improve Customer Experience in 2018
In today's business world, enterprises are driven by agility, speed, and communication. They also have a strong desire to use these qualities to exceed their customers' shopping expectations.
The one thing all of that has in common is digital transformation.
In addition to building your business a loyal following, digital transformation offers many other benefits. Thus, it can no longer be ignored.
These benefits include:
1. More efficiency
2. Better decision-making abilities
3. More bottom-line profit
4. Improved reach and visibility
5. Enhanced customer service
6. Reduced operational costs
At the center of digital transformation is good data. CEOs worry about data quality because bad data leads to increased business risk.
That's why businesses must ensure they have a solid data lifecycle management strategy that includes both DLM and ILM to keep data fast, current and accurate.
When this is done successfully, data will:
1. Improve your infrastructure
2. Operate in real-time to all devices
3. Predict customer needs, preferences, and buying habits
4. Offer insights on different kinds of shopping patterns
5. Influence decision making and change company culture
6. Open up a dialogue for new customer service strategies
Without a doubt, there is nothing more important than big data for enterprises that want to grow in 2018. The information your company holds and how it is used could mean the difference between success and failure.
Eager to learn more about how to improve customer experience by harnessing the power of data? For more information, follow our blog!
Owner and Chief Marketing Officer, Jason Hall, and his team specialize in creating brand awareness / traffic and lead generation / marketing funnel and conversion optimization, while utilizing the appropriate marketing channels available within your industry. With diverse clients throughout the world, Jason's team is well connected within many industries to assist with your marketing strategies. With no long term contracts and various levels of service, Jason's team will increase the quality of your online traffic, leads, and sales.
Free Website Audit Tool
See how well optimized a web page, landing page, or blog post is for an exact keyword or phrase
About the author...
Located in the heart of the Emerald Coast - Destin, FL, founder and Chief Marketing Officer, Jason Hall, and his team specialize in creating brand awareness / traffic and lead generation / marketing funnel and conversion optimization / and PR campaigns, while utilizing the appropriate marketing channels available within your industry.
With diverse clients throughout the world, Jason's team is well connected within many industries to assist with your marketing strategies. With no long term contracts and various levels of service, Jason's team will increase the quality of your online traffic, leads, and sales.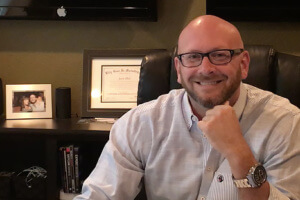 Request a digital marketing strategy session today and we'll show you what you've been missing!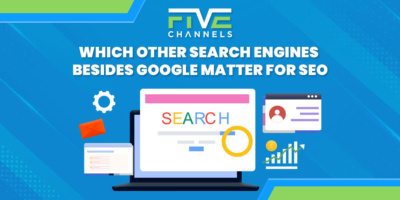 Are you struggling to improve your online presence and boost your website's SEO? Google is the most popular, but optimizing…