How much money do you invest in your digital marketing each year? It's probably a considerable amount.
Why? Because companies are predicted to spend $118 billion on it by 2021.
Here's another question for you. With such giant sums of money on the table, can you afford to misfire on your marketing efforts?
Of course not. Frankly, you want to make sure you're getting the best bang for your buck. You don't want to be doing it wrong. Far from it. You want (and need) to reap the utmost reward from your marketing efforts.
In this way, it's crucial to take any opportunity possible to maximize your return on investment. While we have already covered some of the best hacks you can implement, learning some more can take your company to another level.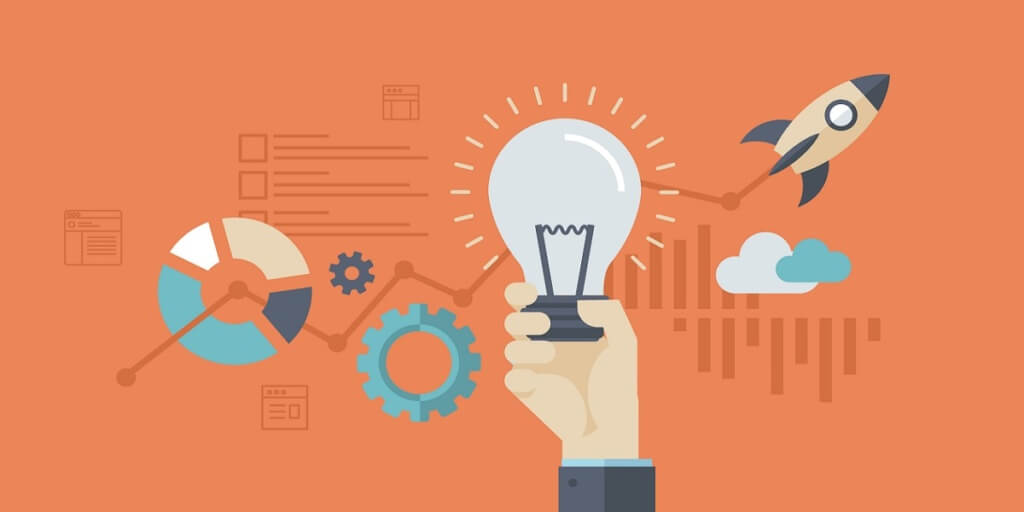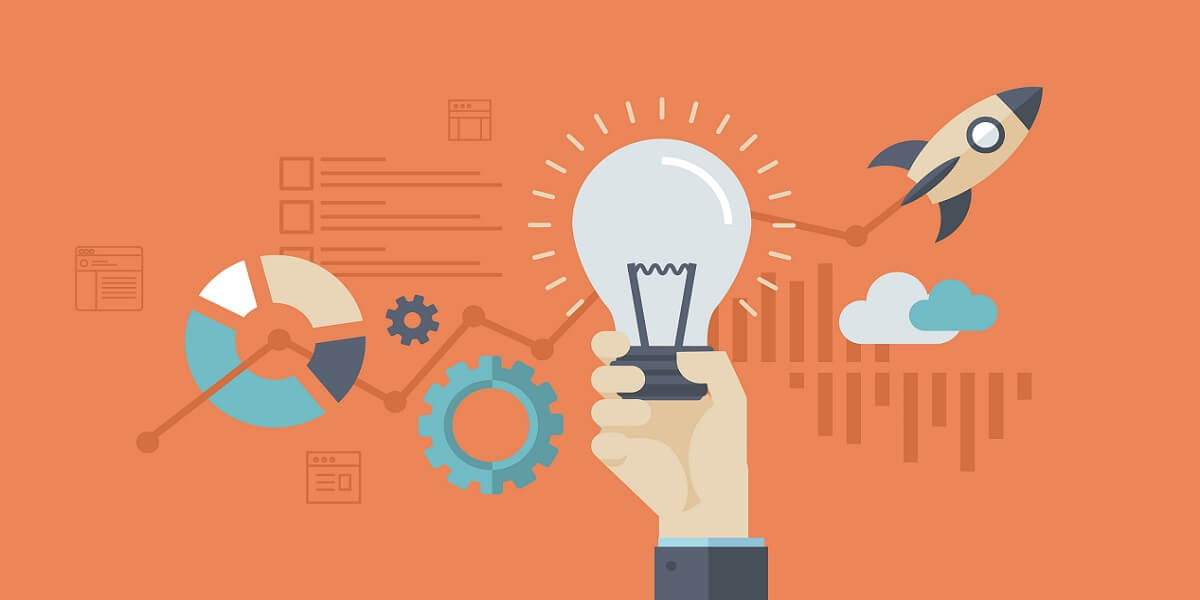 What's the Importance of Digital Marketing?
Simply put, the marketplace is now predominantly online.
Consider this fact, the average American adult spends 11 hours each day transfixed to a screen. As you can see, the digital marketplace is where your audience is.
Sure, you could spend thousands of dollars on a billboard ad or get 10,000 paper flyers printed and distributed. You could even fork out for a TV advert, but their impact will be limited.
Everyone's eyes are on their mobile phones, tablets, or computers. They may not see your billboard, your flyer will get trashed, and your TV advert will only reach a certain demographic.
Likewise, it's far harder to assess ROI with traditional marketing forms. By comparison, digital marketing gives you almost instant insight into the reach and effectiveness of your ads. Moreover, you have access to insane levels of data to help target them in the first place.
It's a triple-whammy.
Digital marketing wins in terms of planning, execution, and analysis. That trio of benefits all adds up to greater marketing effectiveness.
That's why you need to invest in it, the internet is where your audience is.
Essential Digital Marketing Skills
Hacks are one thing, but let's spend a moment to consider the actual digital marketing processes that drive success in the field. Any hack will make far more sense with a solid understanding of the marketing processes underpinning them.
Here are the top digital marketing skills to master.
Content
Content marketing remains a central component of being effective online. Though a fair amount goes into being successful with it, the underlying premise is fairly simple.
Essentially, the budding marketer puts together awesome content that ranks in search engines and thus, drives traffic to a website. Once there, the content is so good that potential leads feel compelled to convert on an offer. The end result could be additional newsletter subscriptions, email addresses, product sales and so on.
Traditionally, blog articles have been at the heart of effective content marketing, and they still are. However, video and audio content are having an increasing role to play.
In reality, the exact nature of the content is less important. It stands to succeed as long as it's of exceptional quality and provides deep value to anyone who finds themselves reading, watching, or listening to it.
Social Media
It would be foolish to forget about social media marketing.
Every person and their dog are now on social media. For reference, 86% of people use social media at least once a day. The various platforms present an ideal marketing opportunity as a result.
It's like having your target audience all in one room, waiting to be pitched to.
People spend hours scrolling through their feeds. Many use social media as a means of finding, researching, and buying products of interest. It has become a marketplace in its own right.
Through influencers or direct ads, businesses stand to gain by advertising their products and services there.
It isn't easy though. Each platform has its own idiosyncratic audience. The same interests and desires don't extend across the board. The content must vary accordingly.
Emails
Email marketing is old-school, but unlike traditional marketing approaches, it doesn't mean there's no place for it in today's world. In fact, many companies continue to use it successfully in their efforts.
It's undoubtedly changed over time, though. The email marketing strategies of 2000 have no place in 2019.
Long gone are the days of mass, generic, sales-fueled promotional emails. These days they won't get read and will automatically find themselves in the spam folder.
Trust, relationship, and personalized emails are now king.
Content must be specific to your audience. Offers and promotions should be relevant, of genuine and specific interest, and sent off the back of a pre-established relationship.
Succeed, and you stand to gain from a highly targeted audience that wants to hear from you, which amounts to a major business boom.
PPC Ads
Organic marketing generally only gets you so far. Paid advert platforms, such as Google Ads, also have an important role to play.
PPC advertising is one of the most common forms of digital marketing. Like content marketing, the premise is simple, but a lot goes into doing it successfully. However, unlike content marketing (which ranks organically), you can waste thousands of dollars at the drop of a hat.
The basic idea is that you pay search engines to show your ad at the top of their page. You decide on particular relevant keywords you want to show up for. Then you bid a certain amount of money for it to show up.
When a user sees your ad and clicks on it, you get charged the amount you bid for it. Do it right, and it can give your business a major boost in revenue.
Analytics
All marketing is likely to fail without adequate analytical processes. Essentially, all of your efforts must be properly tested and measured. Otherwise, you're shooting in the dark.
Your ad copy, fonts, colors, audience, social platforms, and so on should all be trialed and tested. Make slight changes to two ads and test the performance of both concurrently. Compare, contrast, and optimize over time to create the best converting ads possible.
Thankfully, as we've already noted, digital marketing makes analytics a relative breeze. Most platforms provide detailed performance insights.
However, you have to understand the data to make sense of it. The best marketers understand the importance of testing, as well as how to interpret their results.
With the skills covered, let's move onto a selection of the top hacks to boost their effectiveness.
Digital Marketing Hacks 
Remember, effective digital marketing can make or break a business. Here are nine of the best ways to ensure yours is successful.
1. Do it for Free
Doing something for nothing can go a long way in your marketing efforts. Remember, business is built upon relationships. It always has been, and always will be.
Go ahead and create awesome content, software, or tools. Then distribute it to anyone who'd find value in it. Then, and this is the key part, ask for nothing in return.
Likewise, offer freebies and giveaways to customers and so on.
The expenditure will pay for itself in terms of your market standing and potential to make future sales. For example, ads are more likely to be viewed and clicked upon.
By providing value to your customers and industry-peers, you can establish a positive reputation for yourself. You become trustworthy and reliable. Both are qualities that automatically boost your marketing efforts and attracts new business.
2. Get Top of Mind
Being "top of mind" means being the first thing people think about when they need something.
This is less of a hack than a goal to aim for and providing value for nothing in return is one way of doing it. Essentially, being top of mind makes you an industry authority.
You're the go-to solution for the needs of a company or individual.
Not only can it lead to greater leads (whether you're B2B or B2C), but it's helpful in your marketing strategy itself.
You're an established company in your field. By virtue of your history of providing quality and value, you've built an audience that trusts you. They want to hear what you have to say.
That foundation puts you one step ahead when it comes to content creation.
You put something online and find people automatically want to consume it. They'll share, link, comment, and subscribe. That's awesome for your rankings and will help generate further business through enhancing your reach.
3. Make it Mobile
Here's a technological hack, ensure that your website, and content in general, is fully optimized for mobile consumption.
Now, in an ideal world, it will be suited for all devices, but mobiles are of greatest importance. That's predominantly because of Google's "mobile-first" approach. Indeed, users now rely upon their smartphones above any other device for content.
Google has taken notice. To enhance the user experience, they want websites to make their content mobile-friendly. As an incentive, they're prioritizing mobile-friendly content in search results.
4. Outsource to Success
You've got more jobs than time, we've all been there.
A time-saving marketing hack is to start outsourcing. A good rule of thumb for business is to only do what only you can do.
In essence, don't waste your time doing something that anyone could do. Outsource anything that doesn't require your particular expertise.
For example, content creation is a major drain on time. Meanwhile, countless quality writers, videographers, and so on are looking for work. Try enlisting their help.
5. Leverage Automation Tools
Automation is essential to marketing success.
Doing everything for yourself takes time. Think of all those digital marketing skills we listed above. Who has time to learn, perfect and perform all of them at once?
These days, there are tools and bits of software to perform all sorts of different tasks. Look at your to-do list and automate anything that you can. Emails, social media posts, content scheduling, and so on can all be automated.
6. Use a Chatbot
These AI-fueled website pop-ups are essentially 21st-century customer support. They perform all the tasks of a customer support person by providing the answers to user questions and concerns.
They're automatic, offer a uniform voice to your brand, and provide instant support to customer problems, 24 hours a day.
7. Perform a Website Audit
You need to know what works and what doesn't on your website.
Doing an audit will help you see the current state of affairs. That insight will enable you to make necessary changes and maximize its effectiveness for future use.
8. Repurpose Your Old Content
Content production takes time.
You can spend an entire day researching, writing (or recording), and publishing a high-quality post, etc. The distribution process thereafter can take even longer. Once created though, you have a valuable resource.
A mistake many people make is to leave it there. It remains a blog post, video, or podcast, and nothing else. Over time, it stagnates and slips to the bottom of the content pile on your website.
Rather than create something new, why not turn it into something new? Take that article and make a video of it, or vice versa. Transforming premade content saves time and opens the same valuable information up to new platforms and audiences.
9. Curate Instead of Create
Content curation is another way to mitigate time-consuming content creation.
Essentially, you bring together pre-existing information and insight, rather than coming up with something totally new.
Now, it's always good to bring something new to the table. That's often what instigates interest and sparks engagement. However, it's undoubtedly harder than using what's already out there.
Take the best information you can find on a subject. Then, compile it into a new, more in-depth and primary resource for others to use.
Time to Hack Your Digital Marketing
There you have it, some of the top digital marketing hacks to improve your business.
Digital marketing is central to success these days. Billions of dollars are being invested into it every year. With such money being spent, it's vital that every opportunity is taken to get the best ROI possible.
Hopefully, the information above will help you do just that.
Like this article? Click here to get a free digital marketing review right now.
Owner and Chief Marketing Officer, Jason Hall, and his team specialize in creating brand awareness / traffic and lead generation / marketing funnel and conversion optimization, while utilizing the appropriate marketing channels available within your industry. With diverse clients throughout the world, Jason's team is well connected within many industries to assist with your marketing strategies. With no long term contracts and various levels of service, Jason's team will increase the quality of your online traffic, leads, and sales.
Free Website Audit Tool
See how well optimized a web page, landing page, or blog post is for an exact keyword or phrase
About the author...
Located in the heart of the Emerald Coast - Destin, FL, founder and Chief Marketing Officer, Jason Hall, and his team specialize in creating brand awareness / traffic and lead generation / marketing funnel and conversion optimization / and PR campaigns, while utilizing the appropriate marketing channels available within your industry.
With diverse clients throughout the world, Jason's team is well connected within many industries to assist with your marketing strategies. With no long term contracts and various levels of service, Jason's team will increase the quality of your online traffic, leads, and sales.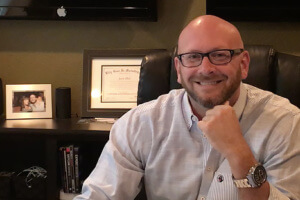 Request a digital marketing strategy session today and we'll show you what you've been missing!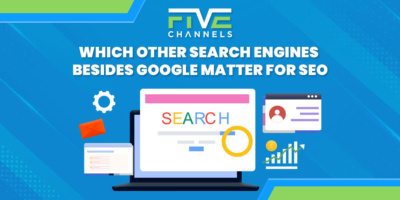 Are you struggling to improve your online presence and boost your website's SEO? Google is the most popular, but optimizing…