Websites with an active blog are 434% more likely to be found on Google. This is because these companies have more indexed pages that are ready and waiting to be found.
With stats like this, it's easy for businesses to jump on board and decide to launch their content marketing journey. The problem is that the vast majority of those brands don't fully understand what content marketing is or how to do it. This is thanks to a number of content marketing myths that are confusing marketers and devaluing their strategy.
If you've been content marketing without seeing results, you're probably making mistakes that these myths are to blame. Lucky for you, we're here to debunk these content creation myths to help you improve your content strategy.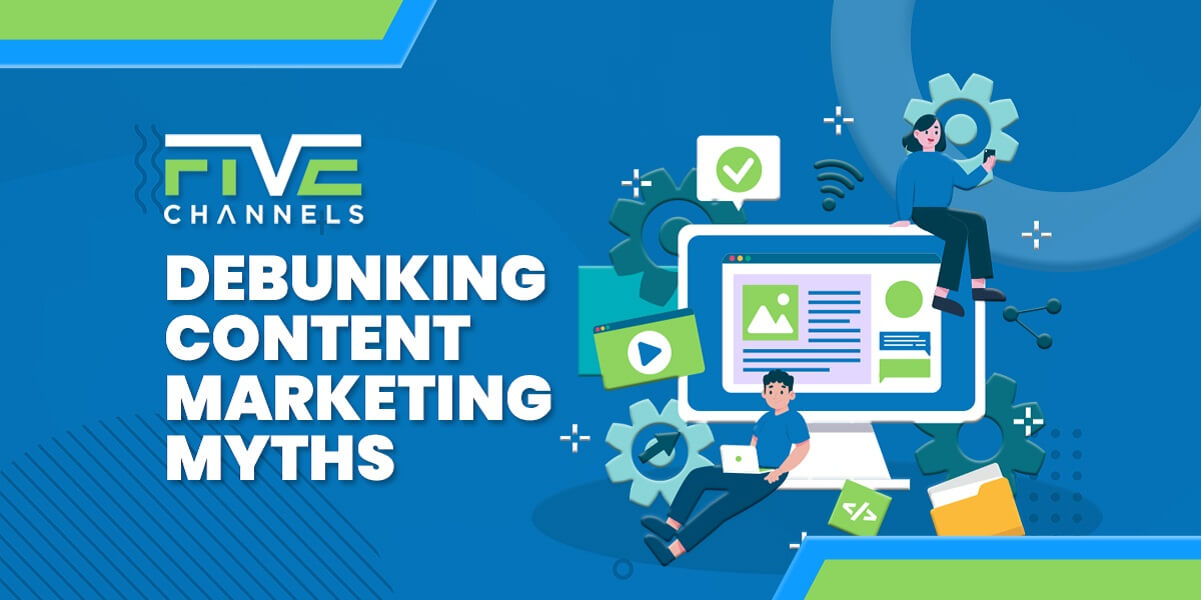 Content Marketing and Copywriting Are the Same
Let's start off with perhaps the most misguided myth out there. This is not only a myth that confuses unknowing businesses, but even has a number of marketers convinced.
While content marketing and copywriting do have some things in common (i.e., both involve content creation) they are far from the same.
Content marketing is the creation of pieces that are valuable to your audience. The primary goal here is to produce content that your audience wants to read and will benefit from in some way, shape, or form. Keep in mind, this benefit could simply be entertainment.
This could take place in the form of a blog post, white paper, guide, eBook, how-to articles, and the list goes on.
Copywriting on the other hand is the writing of advertorial content that is used to encourage action. The purpose of this writing or "copy" is to sell a product or service using convincing language and techniques. This writing is used on things like pay-per-click advertising copy, a landing page, or even call-to-action copy.
Confusing these two can be detrimental to your content strategy. You'll end up with weak and uninspiring landing pages and blogs stuffed full of overly sales-y jargon.
Content Marketing is Just Advertising
This myth falls along the same lines as the previous myth in terms of the mistakes it can cause you to make.
If you've been writing your content with the intent of advertising and selling, it's no wonder you aren't seeing the results you want. As we mentioned above, your content writing should be entertaining and add value to your readers. While buying your product might add value to their lives, reading your sales pitch in long-form does not.
Do your followers and yourself a favor by ditching this mindset. Instead, place audience entertainment as number one on your content writing priority list.
You Should Only Publish Content on Your Website
The origin of this myth is perfectly understandable. After all, as a business, your website is like the heartbeat of your digital marketing plan. In fact, we're willing to bet that most, if not all, of your marketing strategies involve directing traffic to your website.
While driving traffic to your website is important, it's not the only way to reap the benefits of content marketing.
In fact, the more places your content is available to your readers, the higher chances you have of being found. Beyond this, by publishing somewhere new, you may reach an entirely new audience you didn't know existed.
Don't be afraid to get your content out there on other platforms. Sites like LinkedIn, Facebook, Reddit, and even other relevant blogs are fantastic opportunities to raise brand awareness and build trust with a new and interested audience. In fact, if you place your links right and utilize valuable backlinking opportunities, these off-page posts can be a great medium for driving traffic too.
Also, don't forget the power of content marketing in your email newsletter.
Visuals Don't Matter
If you are writing to improve your SEO, it can be easy to get caught up in the text and skip visuals in your content. While text does make up for the majority of content creation, it's not the only thing to consider before publishing.
Many marketers believe that lots of text is the only way to rank well on Google. While pages with low or no text do have difficulties gaining a high rank, the answer is not to leave out images altogether. In fact, enhancing your content with interesting images, infographics, and videos is a great way to keep readers engaged.
While these images may not add as much to your content's initial rank, your high engagement will. Readers will begin sticking around for longer and maybe even sharing that content or navigating to more of your posts. Google will then start to appreciate that you are a reliable and trusted source for that topic.
This will result in better long-term results for both your readers and your rank.
Short Form Content Key for Shortened Attention Spans
We know that our attention spans are becoming embarrassingly short thanks to the internet and social media. However, this doesn't mean you have to write social media caption-sized blog posts to keep your audience engaged.
In fact, the longer you can keep your audience on your site, the better. To do this, you'll need to keep a few tricks up your sleeve for effective content writing.
First, keep your formatting simple and easy to read. You want to draw the eye through your piece and utilize descriptive headings to make navigating the content easy. No one wants to read a blog that sits as a massive block of text. It's ugly and overwhelming.
Once your content is broken down into easily digestible chunks, you can keep it interesting by using those visuals we mentioned above.
Content Marketing Only Works for Some Niches
While some niche businesses may find it harder to create compelling content for their site, the concept of content marketing can benefit any business, big, small, common, or unique.
At the end of the day, consumers turn to the internet for almost everything. While you may not think there's much to read about that's entertaining within your niche, there are probably hundreds of posts that could be created that will enrich the web and educate your followers.
If you are struggling to come up with content ideas, consider turning to your commonly asked questions or even look to local forums for inspiration. If you've answered all the questions you can think of, have a look at what your competitors are talking about and recreate their ideas with your own flare.
Your content doesn't need to be 100% your own either. If someone else has published a piece you think your audience would appreciate, utilize content curation to feature that content. Just don't forget to give the source adequate credit.
The Site with the Most Content Wins
The problem with this mindset is that it insinuates a quantity over quality preference. That of course, is not the case at all.
While having tons of content for Google to crawl, index, and present to your users is great, it's only really benefiting you if each of those pages is tip-top quality.
Even if you follow all of the SEO 'rules' to make your content appealing to search engine algorithms, that content could still be poorly written, uninteresting, or hard to read. While you may see a slight change in your rank, your low-quality content will actually end up losing you traffic, trust, and eventually, authority on Google.
At the end of the day, you're better off having ten well-written pieces that are valuable and reliable than fifty uninteresting, and value-void pieces.
You Need High Keyword Density to See Results
This myth is often followed up with a very specific and unrealistic number of keywords that "must" be included. Keyword research, placement, and use are important to influence your indexing and therefore your rank. However, it's not worth sacrificing a great piece of work for.
Statements like these are the ones that lead people to Blackhat SEO methods such as keyword stuffing. Unfortunately, the Google algorithm is constantly making changes to improve and they caught on to keyword stuffing years ago. In fact, your content will now be penalized for trying this sketchy technique.
Beyond this, awkwardly fitting keywords into your piece over and over again can make it really difficult to read. This low-quality readability will wind up increasing your bounce rate and cheapening the value of your brand.
While keywords are great, your goal should always be to write for people first and search engines second.
You Can Automate Content Marketing
On the topic of people over robots, let's tackle this ridiculous myth with the facts. While artificial intelligence is getting pretty darn smart, robots do not have the ability to create content from scratch. The only way content writing could be partially automated is by article spinners. These robots use existing articles and rephrase them to produce pieces that won't be flagged for plagiarism.
The problem with these is that the content almost never reads nicely and is pretty hard to pass off as written by anyone with any education in grammar and sentence structure.
Believe it or not, people want to read content that other people have created. They don't care what a robot's opinion of the subject is, so don't even bother trying to fool them.
In addition to creation, your updating process will need to be carried out by a real human as well. If you're tired of continually updating your posts to create evergreen content. This is the content that will continually draw in users, regardless of when the original post took place. To do this, you'll need to ensure every piece of information and all links are still accurate and reliable.
The Results Are Instant
Surely by now business owners and marketers would realize that nothing in business is instant. In fact, outside of paid advertising, no marketing techniques turn out results in the blink of an eye.
It'll take time for your existing audience to discover and read your content and even longer for that content to gain traction on search engines. Fortunately, once you've done the hard work of writing excellent, high-quality work, it almost always pays off.
As your blog earns you authority and those pages become more and more credible, you'll see long-lasting results that in the end can feel a whole lot like free advertising.
You Have to Produce Your Content Yourself
We get it, your brand is unique, and you have a very specific voice you want to put out there for your consumers. While we honor the hard-working business builders who invest long hours into creating content, we're here to tell you, it's okay to let this one go.
Believe it or not, marketing companies who specialize in content creation put a lot of work into ensuring their words are in line with your brand image. With some direction and clear expectations, you can land some great content that is true to who you are and what you stand for.
What's more, is that content creation agencies have a skillset and knowledge that you as a multi-tasking business owner likely don't. We know exactly what works and what techniques to employ to make your content both entertaining and SEO-friendly so that you can get the absolute most out of your investment.
The Truth About Content Marketing
Now that you know the truth behind these content marketing myths, it's time to put your knowledge to the test. Use these tips and tricks to ensure your brand is always at the top of your content writing game. From understanding what content marketing really is to asking for help from the professionals, we're confident you'll see amazing results with your content strategy in the year ahead.
Curious how your content marketing measures up? Get your free digital marketing review today to see where your brand could use work and how we can help you up your content strategy for undeniable success.
Owner and Chief Marketing Officer, Jason Hall, and his team specialize in creating brand awareness / traffic and lead generation / marketing funnel and conversion optimization, while utilizing the appropriate marketing channels available within your industry. With diverse clients throughout the world, Jason's team is well connected within many industries to assist with your marketing strategies. With no long term contracts and various levels of service, Jason's team will increase the quality of your online traffic, leads, and sales.
Free Website Audit Tool
See how well optimized a web page, landing page, or blog post is for an exact keyword or phrase
About the author...
Located in the heart of the Emerald Coast - Destin, FL, founder and Chief Marketing Officer, Jason Hall, and his team specialize in creating brand awareness / traffic and lead generation / marketing funnel and conversion optimization / and PR campaigns, while utilizing the appropriate marketing channels available within your industry.
With diverse clients throughout the world, Jason's team is well connected within many industries to assist with your marketing strategies. With no long term contracts and various levels of service, Jason's team will increase the quality of your online traffic, leads, and sales.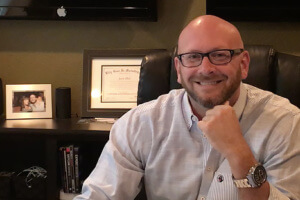 Request a digital marketing strategy session today and we'll show you what you've been missing!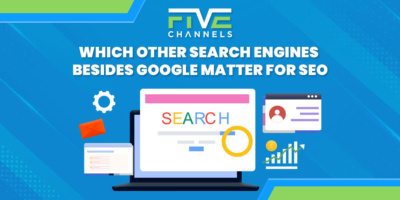 Are you struggling to improve your online presence and boost your website's SEO? Google is the most popular, but optimizing…