There are more than 30 million small businesses in operation. That is a lot of competition.
The most important thing a business owner can do to make their company as successful as possible is to figure out how to stand out among that huge crowd. One major way it can be done is by having a captivating brand. 
The brand of a company is what they are known by. Because of this, the whole brand persona should be very intentional and thought out. 
The branding process is a deep-dive into the real meat of the company and can be overwhelming to figure out. 
Here is a breakdown of the brand development process, with some tips for making a successful brand.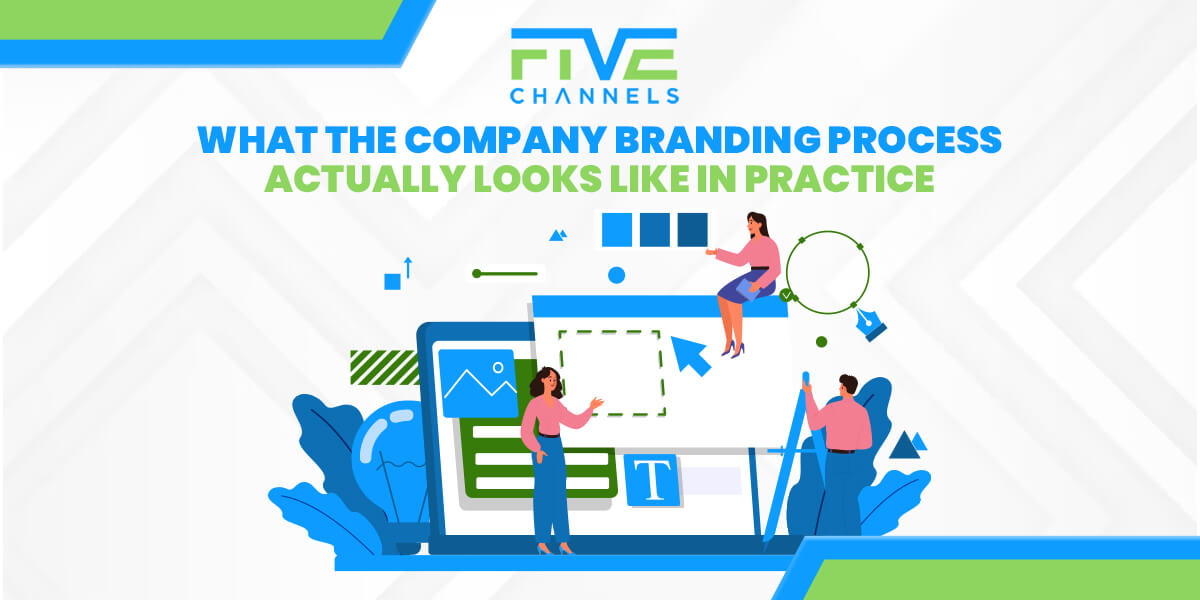 Goal of Branding
Brand is a general term used to cover a company's look, feel, persona, and purpose. It encompasses everything that the customer comes to know about the company. 
A marketing team is always working to make sure that their company's brand has a positive connotation and that it has a large awareness.
Companies spend so much time, effort, and money into brand development because it is a huge indicator of how sales are going to go. The more people recognize your brand, what you stand for, and the quality you put out, the more they are going to purchase. 
We'll get more into that later. 
The whole goal of branding is to differentiate your company from others. Both within the same industry and in the overall scheme of business. A company wants to be a household name and the top pick of all consumers, that is done through branding.
The Branding Process
It might seem unnecessary to really breakdown what your brand is because it seems so obvious to you, but this exercise is extremely helpful making sure each step you take moving forward is moving you closer to your end goal. 
Having a specific definition of who your company is and what they are about is really critical to staying on track. 
The branding process looks different for each company depending on where they are in their timeline and what their established brand already looks like. Overall, these are the steps to finding and developing the right brand message for you. 
Refine Your Purpose
The first step in building a brand is to refine your purpose beyond making a profit. What is the overarching goal of the company? What are you trying to accomplish?
Companies that are outspoken about their purpose and mission have more success in many areas. Employees are 5.3 times more likely to stay with a company if they feel connected to its purpose. 
Also, they tend to see more brand loyalty because customers are similarly connected to the purpose. 
An easy way to define your company's purpose is to write a mission statement. This is a short document or sentence that outlines what you are all about. It gets to the root of what you do and why you do it. 
When your purpose is defined in this way, every decision can be weighed against it to see if it matches up and keeps you on the right track. 
Define Your Target Audience
Similarly, it is important to define who your target audience is. 
Obviously, it would be amazing if every single person on the planet was your buyer and loyal to your company, but that just isn't the case. 
You need to narrow down who exactly you are creating this product for. This helps you to make specific marketing goals and decisions that will make a bigger impact on your sales. 
The way that you define your target audience is by building your buyer persona, get as specific as possible about who is buying your product. 
This is an important piece of the branding puzzle that can help further refine who you are and get you to your end goals. 
Uncover the Value and Impact
After you have defined who your target audience is, you need to figure out exactly what you are adding to their life. 
That should be fairly clear after defining your ultimate purpose, but it is important to make a specific effort to uncover what exactly you are doing for them through that purpose. 
This is the way that you stand out against your competitors. How is what you are doing and providing more beneficial to your customers than the other guys? 
When you are more than just fluff and noise trying to sell a product you can actually develop a relationship with your customers. This type of relationship is a very effective marketing strategy that can lead to more profits. 
The more invested a customer is in your brand and purpose, the more they will purchase from you and refer you to others. 
Find Your Voice
One of the trickier parts of the branding process is finding your voice and how you present yourself to the world. 
Your voice needs to be genuine and match your brand's purpose and mission. This voice is the company's personality, so you want it to be appealing to that target audience. 
The way you present your company will depend entirely on the type of company you are and all of your specific details. 
Imagine your brand as a person, what would they be like? Formal? Friendly? Silly? Relaxed?
There is no right or wrong way to have a company voice. You just want it to fit with your message and be recognizable. It should all feel like it fits together. 
Implement a Strategy
After all of this work to figure out your brand by finding your purpose, audience, and voice it would be a major waste to just move forward with no real plan. 
The next very important step is to devise a strategy for how to use the brand moving forward.
In this planning, you take what you've learned and decided about your brand, and add in any industry research you've done. These two things should show you a path moving forward that will help you reach your goals and stand out among your competitors. 
A strategy can cover multiple phases of product launches, your social media approach, or your new communication form. Whatever the case might be, it is the written plan forward. It would be a shame to develop this amazing brand and then stray from it during future marketing by not having a solid plan in place. 
Develop Branding Tools
Once you have done all of this background work figuring out exactly what you want to be known for and what you want to be for your customers, it is time to figure out exactly what that looks like. 
There are several branding tools that are used by most companies instinctively, but they might not be utilized to their full branding potential. 
Here are some of the tools that can be taken advantage of for a strong brand presence.
Logo and Tagline
The most obvious and common form of branding is the company's logo and tagline, as they are the first thing the customer often sees. 
The overall design of a logo should obviously be aesthetically pleasing, but it should also convey the right message and match your brand voice. Research has shown that even the colors used within the logo are interpreted by the customers to mean things about the company. 
A tagline can be almost as recognizable as the logo itself. This short statement can say a lot about the company or about the customer's ideal-self. 
These two things combined are the main face out to the public, they should be designed and approved with great care. The strategy of the brand can be pushed through a logo and tagline. 
Social Media Presence
Every day, social media gets more and more important to businesses. This is a major (if not the best) way that they can get in touch with their target audience. 
It can be tempting to use social media platforms as a casual marketing tool, but to not put much planning into what gets posted is a huge mistake. These posts are super important and should always fit within your brand strategy. 
That is not to say that you cannot be fun or that every post needs to be a marketing pitch for your products. 
If being more vulnerable in your Instagram stories or sharing behind the scenes on Facebook fits within your brand's persona, they are great ways to engage with your audience. 
Social media is a personal space for everyone who has a profile. So, meeting your potential customers where they are allows them to really get to know you and the brand better. This is the perfect place to share your mission, values, and purpose with them. 
These are your customers and so you always want your best for forward, sending them the right messages. 
Product Development and Branding
As your brand grows and becomes more recognizable, it is important that each new product makes sense for that brand story you've created. 
Your customers will come to feel like they know what to expect from you and that makes them feel comfortable. Staying true to your brand doesn't mean that you can't shift around in your industry and try new things. It just means you need to make sure each new venture fits your mission.
One of the reasons why branding is so important for the success of a company is that it builds loyalty between the company and the customer. 
Customers who feel like they know a brand and can trust them are far more likely to purchase existing products or services over and over again. Then when a new product is introduced, they are likely to buy from this company over another because they have built that loyalty and trust. 
One-third of consumers say that will go with a brand they already trust because they don't want to waste money and energy trying a new one out. Obviously, your products need to be high quality and live up to their promises to stay true to your brand, but they also need to look like your brand. 
Make sure that when a customer is in the store looking at all the options, they can pick out which one is yours by the branding. 
Stay Consistent
Maybe the very most important part of the branding process is to stay consistent. Everything you put out from press to products should be "on brand." 
This kind of consistency has been shown to increase revenue by 23%.
Once you have taken all of the time to create this brand persona, and have figured out what works for you and appeals to your customers, take that and run with it. Only do things that speak to your company's purpose with its genuine voice. 
When you are constantly changing your brand, it can be confusing for customers. As we've already seen, customers don't want to waste time guessing if something will work. They want reassurance that the products they love will stay the products they love. 
Be the Brand
The branding process can be an intense thing to go through. It is difficult to boil down your company into a few words and a personality. 
Once you do that work and then stay consistent and true to it, you will see amazing results in the success of your company. The customers that you have pinpointed to target will develop loyalty to your brand and there is nothing more important for your business. 
If you have interest in moving your brand forward, contact us today for a digital marketing review.
Owner and Chief Marketing Officer, Jason Hall, and his team specialize in creating brand awareness / traffic and lead generation / marketing funnel and conversion optimization, while utilizing the appropriate marketing channels available within your industry. With diverse clients throughout the world, Jason's team is well connected within many industries to assist with your marketing strategies. With no long term contracts and various levels of service, Jason's team will increase the quality of your online traffic, leads, and sales.
Free Website Audit Tool
See how well optimized a web page, landing page, or blog post is for an exact keyword or phrase
About the author...
Located in the heart of the Emerald Coast - Destin, FL, founder and Chief Marketing Officer, Jason Hall, and his team specialize in creating brand awareness / traffic and lead generation / marketing funnel and conversion optimization / and PR campaigns, while utilizing the appropriate marketing channels available within your industry.
With diverse clients throughout the world, Jason's team is well connected within many industries to assist with your marketing strategies. With no long term contracts and various levels of service, Jason's team will increase the quality of your online traffic, leads, and sales.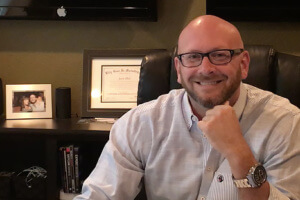 Request a digital marketing strategy session today and we'll show you what you've been missing!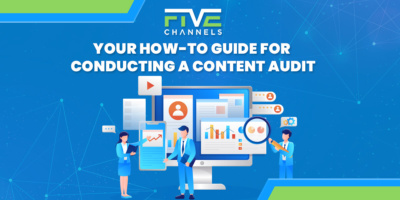 If you're trying to hit all of your marketing goals, never forget that success leaves clues. More than 80% of…