Your landing page is one of the first impressions visitors to your website gets of your company, making it a very important part of your digital marketing strategy.
Landing pages are also a great way to funnel traffic to a targeted destination on your website to help you convert customers, which increases sales and revenue, and who doesn't want more of those?
The bottom line is that landing pages can either make or break the success of an ad campaign and determines whether you're spending your digital marketing dollars wisely or if you're just throwing them away.
There are tried and true methods to creating a top landing page, and implementing them will make sure that you're getting killer ROI on your digital marketing campaigns.
Why You Need Effective Landing Pages
What makes effective landing pages such an important part of a stellar digital marketing strategy?
Simply put, a landing page makes it super simple for prospective customers to purchase your product or service without any unnecessary distractions.
Visitors are greeted with a clean, focused sales page that has one job, and that's to turn browsers into buyers.
Effective landing pages target a specific buyer persona, the ideal buyer for your product or service, and capture their contact info with a conversion form, which gives you what you need to make sales.
Now that you know why effective landing pages are crucial to the success of your business, let's talk about how you can create them and put them to work for you.
Craft Persuasive Headlines
Many business owners are under the misconception that it's the content in the body of their landing page message that convinces a browser to click the "buy" button.
However, the truth is that most of us don't make it past the headline of online content.
That means that you have mere seconds to grab your prospective customer's attention and get them interested in making a purchase.
You need a powerfully persuasive headline! If people can't believe in your headline because it's weak and waffling, they won't even give your copy a chance to change their mind.
Your best bet for writing a compelling headline for effective landing pages is to put yourself in the shoes of your customers. Ask yourself what would cause them to push aside any objections and keep on reading?
Many of the best headlines address customer pain points. That is, they tackle an issue or problem that consumers are struggling with at that moment.
For an example, let's say you sell online courses to help people get into shape. Your headline could address a specific pain point that your target market is having, such as not having enough time to go to the gym:
1) Sick of Wasting Money on Your Gym Membership?
2) Ready to Stop Dreading Trips to the Gym and Finally Get in Shape?
3) Ditch Your Fear of the Gym and Lose Weight Now!
These headlines show your audience that you empathize with their concerns and suggest to them that you have the solution to their problems.
You can also use headline formulas that make special offers to browsers:
1) Drop 20 Pounds and Feel Healthier Than Ever Before
2) Forget What You Thought You Knew About the Gym and Get the Real Deal
3) Score 10% Off Our Best-Selling Courses and Get in Shape ASAP
Your goal is to create attention-grabbing headlines that cater to your target customer's wants and needs. If you can do that, you can expect some amazing conversion rates on your landing pages.
Tell Visitors What They Will Gain
Your next step in creating effective landing pages is to provide your prospective buyers with an explanation as to why they want what you're offering.
What will they gain by buying what you're selling?
You need to show consumers the features and benefits of your product or service in an easy-to-follow way that grabs their attention.
Make good use of short paragraphs and bullet points to increase the readability of your landing page content. Nobody is going to spend time mucking through one big chunk of copy, after all!
Also, don't forget to include some internal links to other parts of your website that will lead browsers to explanations of industry terms or provide further proof of your authority as an expert.
Just keep the number of links low, as your goal is to drive consumers to make a purchase from your landing page, not lead them away from it.
Show That You Have a Valuable Offer
Your value proposition is the meat and potatoes of a high-conversion landing page.
You want to show prospects that what you're selling is special, not to mention better than anything that your competition is offering.
Make sure that your value proposition is unique and brief, as you don't want to overwhelm future customers with too much information. You need to get to the heart of the matter with one or two well-crafted sentences.
You want to address consumer concerns or objections before they even really have time to form. Try something that hits visitors immediately and evokes an emotional response quickly.
Let's go back to our example from above about the courses that help buyers get into shape. You could try something like:
"Courses and accountability rolled into one powerful package. You want to learn the way to better health and our mission is to get you there."
Keep Landing Page Flow Logical
Effective landing pages also provide a logical flow from start to finish. You don't want your content to be all over the place! You want to naturally guide visitors through your marketing funnel and into a sale.
Using our get in shape course example, a good landing page should flow like this:
1) Address pain points (no time for the gym)
2) Suggest a solution (courses that guide and motivate)
3) Description of benefits (what courses can teach)
4) Details of the process (bullet points of course content)
5) Description of outcome (healthier and better body)
6) Call to Action (ask for the sale with a link to sales page)
Your goal here is to think like your ideal customer does. What questions might you ask if you were in their shoes? How do you think they make buying choices?
Keep your landing pages flowing logically from beginning to end and you will capture customers, and not lose readers.
Mention What Prospects Stand to Lose
Fear has been shown to be the biggest motivator when it comes to making choices in both life and shopping.
As strange as it might sound, using negativity and fear makes for incredibly effective landing pages.
Think about it for a minute…
Have you ever made a purchase because you were afraid of missing out on limited time opportunity? What about buying something simply because a coupon was about to expire, and you didn't want to waste the savings?
Mentioning what your prospect stands to lose by not buying your product or service is an awesome conversion technique.
Going back to our get in shape example once more, what might a consumer lose by not signing up for the offered courses?
When you nudge people into the fear of missing out, you're tapping into their desire to have what they want and avoid negative outcomes. And that is a powerful motivating factor in each and every one of us!
Keep the Emphasis on What You Have to Offer
We've covered the importance of bullet points a couple of times in this guide to effective landing pages, and that's for a good reason!
The simple truth is that bulleted and numbered lists make content easier to scan, but that's not the only reason to put them to work in your landing pages.
Bulleted content also draws the eye, making them a highly effective tool in your digital marketing arsenal when it comes to content creation.
Make use of this knowledge when you're creating your landing pages and you will draw attention to the most critical parts, such as the benefits and features.
This will put the emphasis on what you have to offer consumers, and how your product or service can help them, which leads to even more conversions.
Give Consumers a Guarantee
Guarantees have long been a reliable means of increasing sales conversions for business and marketing professionals alike.
Being offered a guarantee takes the pressure off consumers, as they no longer have to worry about losing money by purchasing something that isn't the right fit for them or simply doesn't work.
Having said that, you do have to be careful when offering guarantees. You don't want people taking advantage of you, after all!
That's why instituting a time limit on money-back guarantees tends to be the best bet for making both you and your customers feel happy and safe.
For example, you could advertise a full guarantee within three days of purchase, which will give your customers a chance to get a feel for what you have to offer, without leaving you concerned that you're being scammed by "tire kickers."
Establish Trust with Testimonials
One of the best ways to convert browsers into buyers when creating effective landing pages is to give them some social proof through testimonials.
You can reach out to your current customers and ask them what they think of your product or service. Once you have some responses, you can simply publish the best ones on your landing page.
Be sure to include the customer's full name in published testimonials, if they give you permission to do so. This shows that you're not just pulling a random first name out of a hat and writing the testimonial yourself.
Keep in mind that most consumers can smell a scam! Avoid the temptation of having your friends or family write fake testimonials for you and make sure that any testimonials are for the specific product or service on the landing page.
You want this powerful form of social proof to work for you and not against you!
Provide an Optimized Lead-Generation Form
Effective landing pages all have a lead-generation form that helps move visitors through the buyer journey for the product or service being offered.
When it comes to these types of forms, shorter is almost always better! Most people are not going to want to give up too much of their information, especially in today's world of data breaches and online scams.
Just ask for the bare minimum of information that you need to capture leads:
1) First name
2) E-mail address
3) Phone number
Many times, just an e-mail address is all that you need to convert browsers into buyers and asking for anything else can just put visitors off.
Make Sure Your Pages Load Fast
Have you ever been frustrated with a web page that seems to take forever to load?
Chances are that you have, and it's also a good bet that you didn't stick around to see what content that page had to offer. You don't want this to happen with your own site!
The most effective landing pages are quick to load, whether they are being viewed in desktop web browsers or on mobile devices.
If your landing page takes longer than five seconds to load, you will most likely lose your prospect.
Make sure that you're not bogging down your landing pages with unnecessary images or fancy fonts. You want your landing pages to be optimized for speed!
Wrapping it Up: Effective Landing Pages Checklist
Now that you know how effective landing pages can make or break your bottom line, remember these facts to ensure you are ahead of your competition.
1) Start with a compelling headline that focuses on pain points or promises
2) Explain how your product or service is special and how it helps
3) Clearly state your value proposition in no more than two sentences
4) Establish a logical landing page flow from start to finish
5) Capitalize on the fear of missing out on an opportunity
6) Offer a guarantee to make prospects feel more confident
7) Provide trustworthy and positive testimonials as social proof
8) Don't forget to optimize your lead forms and ask for the sale
9) Remember that effective landing pages load in under 5 seconds
Now you know how you can boost your sales and increase your bottom line with the creation of effective landing pages.
But what about the rest of your digital marketing campaigns?
Get More from Your Digital Marketing Strategy
Ready to see how much growth your business can achieve this year? Let us do the hard work for you with a complimentary review of your current digital marketing strategy.
Our team of experts will provide you with easy-to-use tops to increase traffic to your site, drive leads to your business, and help you to maximize your revenue.
Don't let the ever-changing landscape of digital marketing cut into your money-making endeavors! Let us help you boost your traffic and get your name out there faster and easier than ever before.
Owner and Chief Marketing Officer, Jason Hall, and his team specialize in creating brand awareness / traffic and lead generation / marketing funnel and conversion optimization, while utilizing the appropriate marketing channels available within your industry. With diverse clients throughout the world, Jason's team is well connected within many industries to assist with your marketing strategies. With no long term contracts and various levels of service, Jason's team will increase the quality of your online traffic, leads, and sales.
Free Website Audit Tool
See how well optimized a web page, landing page, or blog post is for an exact keyword or phrase
About the author...
Located in the heart of the Emerald Coast - Destin, FL, founder and Chief Marketing Officer, Jason Hall, and his team specialize in creating brand awareness / traffic and lead generation / marketing funnel and conversion optimization / and PR campaigns, while utilizing the appropriate marketing channels available within your industry.
With diverse clients throughout the world, Jason's team is well connected within many industries to assist with your marketing strategies. With no long term contracts and various levels of service, Jason's team will increase the quality of your online traffic, leads, and sales.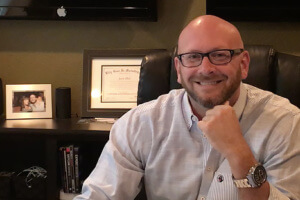 Request a digital marketing strategy session today and we'll show you what you've been missing!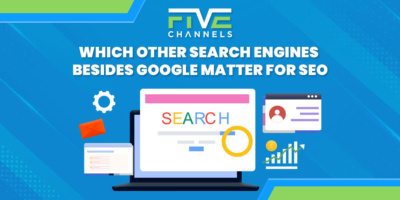 Are you struggling to improve your online presence and boost your website's SEO? Google is the most popular, but optimizing…