The needs of every business vary greatly when it comes to Search Engine Optimization (SEO).
However, many have found success by working with a PPC specialist (Pay-Per-Click). If you are considering this option, there are thirty questions you need to ask before signing a contract.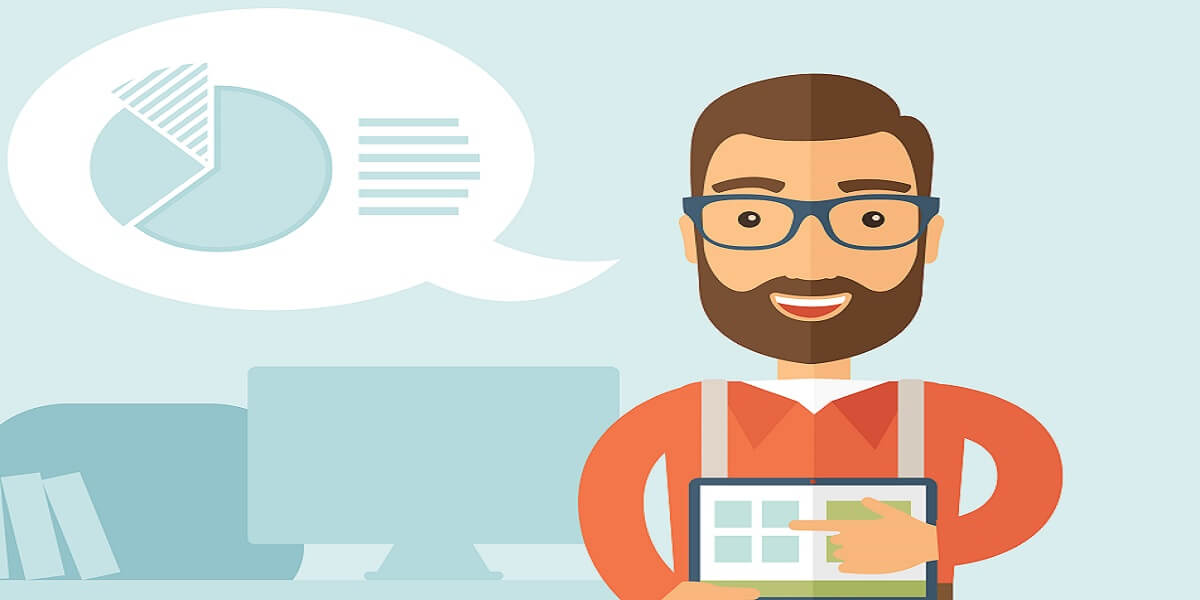 What Services Does Your PPC Specialist Offer?
Not every SEO agency or PPC specialist offers the same services. Make your selection based on the specific needs of your company.
Who Will Manage My Account?
When you meet with a PPC specialist, they will tell you all about what they can do for your business and how they can help you actualize your goals.
Unfortunately, the same person you met with isn't always the person who ends up working on your campaign. Many experts have teams that help them complete work for businesses.
You want to be sure you know that your advertising campaign is in good hands. So, don't be shy! Ask exactly who is going to be calling the shots on your account.
How Long Have You Been in Business?
Although SEO is a relatively new industry, you should try to find qualified professionals who are familiar with the needs of your business.
They will be able to help you make important decisions about your campaign using their past experiences and extensive training.
How Will You Manage My Google Quality Score?
Your Google Quality Score affects your search engine ranking almost as much as your bid amount. Make sure you ask how it will be managed.
Can You Explain the Google Auction?
Whenever someone conducts a search on Google, a small auction takes place instantly that calculates which ads are going to appear with their results.
The calculations that go into the auction include your bid amount, what keywords you are using, how well your website is optimized, and how many people are viewing your advertisements when they appear.
If a PPC specialist can't explain to you exactly how these factors interact to select the top-ranking ads, then they are not qualified to help you with your advertising needs.
How Does Ad Rank Affect CPC?
You need to know how much you would have to spend in order to improve your ad rank. The cost-per-click varies based on the bids of others as well as the quality of your web pages.
How Do You Select Keywords?
Selecting a keyword involves calculations as well as creativity. Ask your potential PPC specialist what their formula is.
Are You Up to Date with Google's Algorithms?
Google algorithms control search rankings. The formulas Google uses are constantly changing as they learn more about what kinds of things searchers are looking for.
Every time Google rolls out another update, everyone who works in SEO must reevaluate the practices they are using. It's a constantly evolving field that requires a lot of continuing education.
Your PPC specialist should be able to discuss the recent changes they have seen in Google's algorithms and explain to you how they will affect your business.
How Much Involvement Will I Have?
Depending on who you hire, you may have very little control over the day-to-day operations of your campaign. This is seen as a good thing for most business owners.
However, sometimes you will want to make changes and discuss them with your PPC specialist.
You want to make sure that whoever you are working with will respect your opinion and explain any recommendations they make thoroughly. At the end of the day, you are the customer.
What is Your Approach to SEO?
One of the most exciting things about SEO is that it's not a perfect science. There are many different ways to approach optimization.
Ask your potential service provider what they do to secure their client's rankings. They should be able to explain their techniques thoroughly and paint a solid picture of how they can use their skills to benefit your business.
Should I Make Website Design Changes?
When you talk to someone about your business growth goals, they should look at things from every angle. Someone who is helping you with your SEO should also be able to spot common website design flaws easily.
Ask them if your website is designed well. They might recommend that you make it more mobile friendly, reduce page load times, or restructure pages to include more titles and headings.
How Will I Learn About Progress?
Depending on how much access you have to your campaign metrics, you will need to receive periodic updates from your chosen agency to know how your ads are faring.
You should discuss how you will receive these updates before you sign a contract with an agency. Proper communication is paramount in accomplishing the goals of your business, don't work with someone who is unable to give you regular updates.
A monthly or bi-monthly report will give you the information you need without weighing down your agency.
What Will All This Cost Me?
Don't be afraid to talk numbers with your potential PPC specialist. You should map out all parts of your campaign to get a realistic idea of exactly what things will cost.
You don't want to end up with a lot of surprises on a bill with charges for extra services that you thought were included.
What Tools Do You Use?
There are a lot of different programs out there to help people improve their SEO. Ask your potential marketing optimizer what tools they use to analyze and monitor their client's rankings.
How Long Until I See Results?
Changes made for SEO take a long time to go into effect. In fact, it may be as long as three weeks before you see any change at all in your rankings.
The full effect will not take place until around the ninety-day mark. You should wait until that point to see how your rankings improve over time unless you have seen a severe drop since the change.
Do You Have a Monthly Minimum?
Some agencies don't like to work with businesses that have smaller budgets. Before you waste your time setting up an appointment with someone, you should find out what their monthly minimum ad budget is.
How Are Fees Structured?
There are so many different ways to pay for SEO services, many are unique to individual providers. Make sure you get a fee structure in writing so that you know exactly what you are paying for before you sign a contract.
Will I Be Able to See How My Budget is Used?
Although no one wants someone over their shoulder while they are working, as a customer you have a right to know how your budget is being used.
Any company you deal with should be able to provide you easily with a detailed account of where each dollar went. If they are not transparent about this, it should be a huge red flag.
What Happens to Excess Dollars in the Budget?
When you start working with a company to improve your rankings, then you will most likely give them an initial budget for ad creation and placement costs.
This budget is based on what kind of channels you plan to use for your campaign, how far you want your campaign to reach, and how much you are willing to pay to secure one click from a customer.
Once you have discussed your goals and current position, you will decide on an amount that you think will be sufficient to be successful. Then your agency will work within those bounds to get you the results you desire.
Sometimes there is money left over in the budget after all the ads have been placed. It is important that you talk with the company you are considering about what they will do with these excess dollars.
Popular options include rolling over the balance to the next month or refunding the money on a monthly basis.
If you set an accurate budget, you most likely won't have to worry about this at all.
What Strategy Would You Use for Our Goals?
There is no one size fits all strategy for SEO. Each business has its own unique needs based on the goals they are trying to attain.
You should discuss your goals in depth with anyone you are considering having help you with your advertising placements. If they are good at what they do they will be able to break down a clear strategy for you that makes sense.
How Do You Decide What to Bid?
This is a knowledge-check question that is great to ask anyone in SEO. One of the most important parts of a marketing plan is deciding how much you should bid for a ranking.
There are a lot of different factors to consider like how likely your competitors are to overtake you if you lower your bid and how beneficial each keyword potentially is to your campaign.
If you are looking to hire someone to help you with your bid, then they should be able to clearly explain their strategy to you.
What Happens When Something Doesn't Work?
Not every strategy your PPC specialist tries are going to work. Before you make any major changes, you should be sure to make a full record of all of your existing content.
If the change doesn't have the intended result, then you can put this content back where it was, as needed.
Once a change has been made, you will have to decide what parts of the decision are working and what needs to go back.
By evaluating your campaigns in this way, you take smaller risks and can still gain a lot from changes.
No matter how badly your efforts failed, you will always have gained insight into what to do differently in the future. Be sure you keep track of what changes you have tried so that you can continue to improve.
How Many Ads Should I Have in an Ad Group?
The answer to this question has changed over the years. The PPC specialist recommendation right now is to use a more-is-better approach.
This will allow your platform to sort out what is performing the best.
If you are using a rotating ad setting, you should stick to two to three ads at a time. But if you are using an automated function, you can double the number of ads that you have in your rotation. They will be selected based on which has the best ranking.
When Should an Ad Test Conclude?
Starting an advertising campaign isn't enough, if you want to be successful you have to monitor it carefully. One important way of doing this is by creating ad test parameters like 1,000 or 2,000 impressions to see what the winners are.
What Metric Do You Use to Analyze a Test?
There are many different ways to analyze an ad test but one of the best is by monitoring your impression until conversion rate. This is a blend of your CTR and conversion rate.
The lower the number, the fewer times an ad has to be shown to generate a lead. This method incorporates the quality score as well as cost efficiency when considering the impact of your advertisements.
How Many Keywords Should be in My Ad Groups?
Typically, a PPC specialist will recommend that you have fewer than twenty keywords in each of your ad groups.
Although preferences vary, your primary concern is to keep your keywords relevant. Note that Google automatically includes common misspellings and variations of your keywords.
You can take advantage of negative keywords if you need additional control. These are words that are included to exclude certain search results.
For example, if you sell sporting equipment, but don't sell any equipment meant for indoor use, you could use "indoor sporting equipment" as a negative keyword.
What Do You Use for Keyword Research?
Although there are a lot of helpful programs out there, nothing beats the simplicity and accuracy of the Google keyword tool.
A qualified PPC specialist will understand how to research and calculate what keywords you can rank for and which would be a waste of your money.
Is Conversion Tracking Working Correctly?
Sometimes the numbers on your reports can be misleading or inaccurate.
A qualified PPC specialist should be able to help you work through these numbers to analyze your strategy's success.
How Often Do You Use Negative Keywords?
Negative keywords are a great way to maintain control over who is seeing your ads in their search results.
A quality PPC specialist will understand when and how to use them to steer the right search engine traffic to your products.
Should I Bid on Competitor's Brand Names?
Many people have found success by trying to beat their competitors to the punch.
Focus on your remarketing lists (the people who have visited your site and kept shopping). This is an opportunity to give them compelling copy with your best offer.
More Marketing Tips
If you are trying to improve your sales by bringing new traffic to your business, then don't hesitate to contact us today with a free digital marketing review, and let us help take your company to new heights!
Owner and Chief Marketing Officer, Jason Hall, and his team specialize in creating brand awareness / traffic and lead generation / marketing funnel and conversion optimization, while utilizing the appropriate marketing channels available within your industry. With diverse clients throughout the world, Jason's team is well connected within many industries to assist with your marketing strategies. With no long term contracts and various levels of service, Jason's team will increase the quality of your online traffic, leads, and sales.
Free Website Audit Tool
See how well optimized a web page, landing page, or blog post is for an exact keyword or phrase
About the author...
Located in the heart of the Emerald Coast - Destin, FL, founder and Chief Marketing Officer, Jason Hall, and his team specialize in creating brand awareness / traffic and lead generation / marketing funnel and conversion optimization / and PR campaigns, while utilizing the appropriate marketing channels available within your industry.
With diverse clients throughout the world, Jason's team is well connected within many industries to assist with your marketing strategies. With no long term contracts and various levels of service, Jason's team will increase the quality of your online traffic, leads, and sales.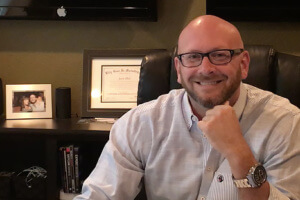 Request a digital marketing strategy session today and we'll show you what you've been missing!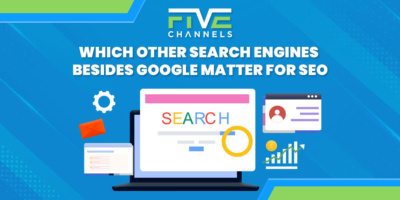 Are you struggling to improve your online presence and boost your website's SEO? Google is the most popular, but optimizing…