Do you use Google sheets to help track and organize your marketing efforts and processes? If yes, you probably know of its many advantages. If not, you're about to learn how to make your marketing life much easier.
Either way, there's a good chance you might not be using Google Sheets to its full potential. It's much more than just a spreadsheet you use to document the processes in your marketing project. Did you know it can help automate processes in your marketing projects?
Google Sheets is the perfect place to track business contacts, track marketing processes, plan social media campaigns, and so much more. You can also do these while allowing your coworkers to collaborate and edit spreadsheets as necessary.
Google Sheets works with many other Google software, such as Google Apps Script and Google Analytics. Its ability to work with its sister software and install add-ons will save you time. You can spend more time creating effective marketing content and less time analyzing.
Are you ready to learn how? Check out how Google Sheets can help you with your next marketing project.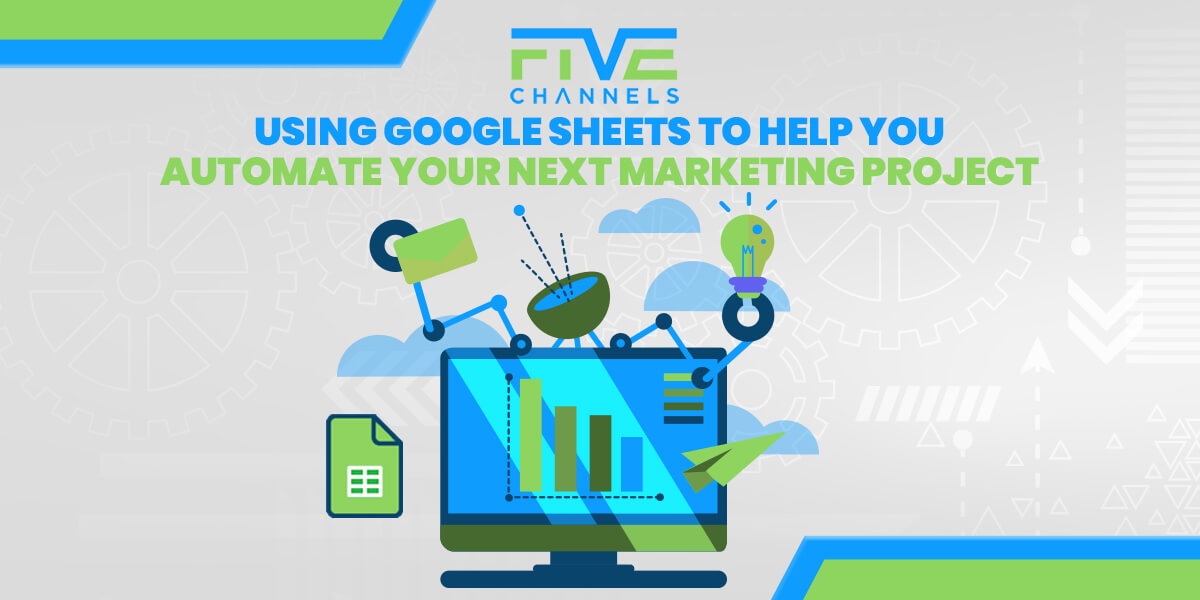 About Google Sheets
For those of you who are unfamiliar with Google's Sheets, it's a free web-based spreadsheet program that's a part of the web-based office suite in Google Drive. You can also access and use a word processor such as Google Docs and a presentation program known as Google Slides. The entire Google Drive allows you to create, save, and collaborate on projects with others on their web-based software.
You can use it on most browsers including Google Chrome, Mozilla Firefox, Microsoft Edge, Internet Explorer, and Apple Safari. Mobile users can use the Sheets mobile app for editing.
Google Sheets works much like most other spreadsheet programs. You can enter, edit, and track data in a customized sheet that you can choose from a template, or design one yourself. It automatically tracks edits for version control and the ability to restore or reference history as needed.
Other unique features include the Google Explore feature and offline editing. Explore allows users to ask questions and receive answers without needing to write a formula. You can do offline editing through Google Chrome and the Google Docs Offline extension.
There are many apps available for Google Sheets for tablet, Chromebook, and smartphone. You and your team can reference and edit your spreadsheets from anywhere at any time.
Organizing Your Marketing Project with Google Sheets
Google Sheets are great to use as a project management tool. If you're a small business, you don't have to invest in expensive and powerful project management software. You can use Google Sheets to manage your next marketing project.
Planning 
Have you heard of cascading reverse planning? It's a planning strategy where you begin with your goal and work backward to create a plan to reach your goal. Google Sheets lends itself well to set up this kind of planning. Here's how you can set up your spreadsheet.
Start by labeling your projects on the left side of your spreadsheet. These should be an overview, not specific steps. To the right, you can add the steps needed to accomplish that project.
As you add the tasks, you'll start to form a descending staircase in your spreadsheet. You can add as many little tasks as you feel are necessary.
From there you can add due dates. These can be specific days, weeks, or months depending on your marketing project. You'll find your projects more manageable and help you and your team be more productive.
Using Colors
Colors are a great way to track your marketing project's progress. Many marketing teams will use a color system to represent completed items, items in progress, and what still needs work.
Adding colors allows you and collaborators to quickly reference where work stands and what needs attention next. This makes identifying tasks easier and faster.
Make Your Next Marketing Project Easier
Google Spreadsheets is full of helpful tools to make planning and tracking your next marketing project easier. Here's a look at the most popular features and how to use them.
Adding Raw Data Automatically in Sheets
How do you add data to your Google Sheets documents? If you're like most, you probably start by exporting a CSV file from your other marketing tools such as Facebook Ads, Moz, or Google Analytics. From there, you import to Google Sheets.
This process is time-consuming and can be a pain. The good news is there's a much simpler way of adding data to your Sheets.
There are many Google add-ons that can automate this process for you. They automatically pull data from your other marketing tools and add that data into your spreadsheet. This includes everything from web analytics to automating data organization in your spreadsheet.
You can find a list of the many helpful add-ons you can use in Google Sheets below.
Data Architecture
Data architecture is how you structure or layout your data in a spreadsheet. After collecting your data, you'll want to make sense of it. To do that you'll need to organize and label it.
You can include all kinds of data such as client information, social media engagement, post views, and more. You can add or remove as many column labels as you want.
To make personalizing your spreadsheet easier in the future, you'll want to add a unique key or ID. This is necessary for data, such as customer names, may share names.
The other is to add tags. Tags are little notes about behavior, actions, or general information. The easiest way to add tags is by adding a Tags column.
Analyzing Your Data
With all your data entered and organized, you can make sense of it all with the filter function feature. The filter function allows you to sort data in ascending or descending order, filter by value, or by a condition.
Sorting by values works well for numerical values. You can organize your data to see which clients spend the most, or which social media posts have the most marketing engagement.
The condition option can sort text, numerical values, dates, and more. This allows you to set conditions for whatever data you need to see. If you want to see only the data about social media posts that converted viewers into customers, you can do that.
You can also filter by tags, the behaviors or notes you added. The condition filter option gives you endless possibilities to view and analyze data.
Contacts Sheet
Need to draft a handy list of your prospective clients and outreach? You can do just that with Google Sheets.
The only downside is you have to manually enter your contacts' information. To get contact information, you'll have to check out company blogs, sales materials, press releases, websites, and more. You can also purchase a contact list to save time.
However, once you have that information, you can continue to add to it. Document which prospects you've contacted, interested prospects, and those who aren't interested.
As you complete actions, make sure to update your spreadsheet. Add contact dates, follow-up dates and more. Doing so will save you time and those on your team.
Using Google Sheets Formulas
Google Sheets comes with many different functions to set up your collected data into useful insights. As you become more experienced, you'll find more useful functions. For now, stick to the ones that are the most useful. You can type all functions into the Formula Bar near the top of the interface.
How to Split Values
Splitting values allow you to separate and group values within your spreadsheet. This includes almost anything from names to numbers and will place them in separate columns.
The formula to do this is =split(string, delimiter). If you have first and last names in the first column that you want to split, the names in the column are the string and the delimiter would be " " or a space.
Clean & Uniform Spacing
There's nothing fun about reading a spreadsheet and becoming distracted by awkward spaces and inconsistent spacing. At the same time, you don't want to have to go through your spreadsheet and manually fix any spacing issues.
The Trim Function is a simple formula that removes unwanted spaces and tidies up your work. The formula is =TRIM("Your Text Here"). This same formula also works in Excel.
The Autosum Formula
Autosum is a function that allows you to automatically add a range of cells for you. If you ever used Excel, you probably know about the Autosum formula. Well, there's a similar one in Google Sheets too. It just works a little differently.
To use Autosum in Google Sheets, you need to select the range of cells you want to add. From there, navigate to the Functions button at the upper right and select SUM from the dropdown menu.
It will automatically add the cells you selected and put the answer in the cell right below your selected cells. If you're combining rows of data, your answer will be to the right. It's quick, easy, and doesn't require you to remember a special formula or series of buttons press.
Find the Difference Between Percentages
Would a row of percentage differences make reading your spreadsheet easier? You can use this formula to see the percentage difference between your goals and the actual results of your marketing project.
The formula is =(-1) * (Cell 1-Cell 2)/Cell 2. Make sure to format your cells as percentages or you may not get a percentage answer.
Adding Specific Cells
There's a chance you may only need to add certain information in your spreadsheets such as the number of views on a certain blog or social media posts. Doing this manually can take a lot of time.
To make this easier, the SUMIF function lets you add cells that meet specific criteria. The function is =SUMIF (range, criteria, [sum-range]). Here's what it means:
– SUMIF is telling the formula to only add the cells that meet certain criteria
– The range is the cells you're adding
– Criteria determine what cell to include
– Sum Range refers to the cells to add together
Google Sheets offers helpful guides with examples to help with any questions you may have about SUMIF, and any other functions. Once you get the hang of them, you'll find plenty of shortcuts that will save you time.
Templates for Your Next Marketing Project
Do you spend much of your time planning, executing, and analyzing social media campaigns? If yes, then you must check out Google Sheet's list of templates specifically designed for recording and analyzing social media campaigns. They're editable, allowing you to focus on the data you need.
Make importing and analyzing your social media reports easier and faster with the social media report templates. Using an add-on, you can automatically import data to track week over week. You can track everything from your top posts to engagement.
Google Sheets Helpful Add-Ons
There are hundreds of different Google Sheets add-ons for you to use. They include everything from lead generation to improving your workflow. Here's a brief look at what's available.
Anyleads API is a lead generation add-on that helps you find emails associated with a domain. These can be personal or company emails. This add-on can also check the validity of the emails.
AdStage is one of the most valuable add-ons that automatically imports all of your paid social advertising and search data into Google Sheets. This includes Facebook Ads, AdWords, Analytics, and more.
Keep your spreadsheets looking professional with less work by using Document Studio. This add-on lets you personalize your spreadsheets.
Form Workflow Plus helps improve collaboration by personalizing user dashboards. These dashboards can include requests, approvals, notes, and more.
Make Marketing Easier with Google Sheets
Do you want to make your next marketing project easier? Google Sheets can help you automate parts of your marketing campaign and improve collaboration while helping you improve your workflow.
Want to learn more great ways to improve your marketing efforts? Let's get in touch and start planning your next marketing project.
Owner and Chief Marketing Officer, Jason Hall, and his team specialize in creating brand awareness / traffic and lead generation / marketing funnel and conversion optimization, while utilizing the appropriate marketing channels available within your industry. With diverse clients throughout the world, Jason's team is well connected within many industries to assist with your marketing strategies. With no long term contracts and various levels of service, Jason's team will increase the quality of your online traffic, leads, and sales.
Free Website Audit Tool
See how well optimized a web page, landing page, or blog post is for an exact keyword or phrase
About the author...
Located in the heart of the Emerald Coast - Destin, FL, founder and Chief Marketing Officer, Jason Hall, and his team specialize in creating brand awareness / traffic and lead generation / marketing funnel and conversion optimization / and PR campaigns, while utilizing the appropriate marketing channels available within your industry.
With diverse clients throughout the world, Jason's team is well connected within many industries to assist with your marketing strategies. With no long term contracts and various levels of service, Jason's team will increase the quality of your online traffic, leads, and sales.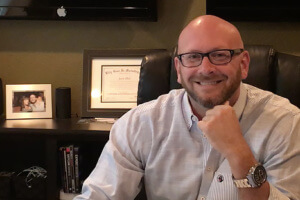 Request a digital marketing strategy session today and we'll show you what you've been missing!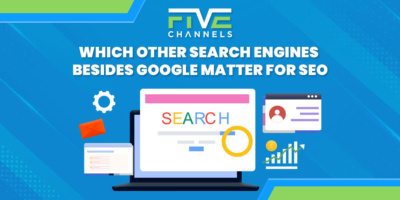 Are you struggling to improve your online presence and boost your website's SEO? Google is the most popular, but optimizing…