Do you feel like you never complete your projects on time? Are you continually asking clients for more time to send their final product? Are you spinning too many plates and waiting on too many emails from too many team members? 
Stop the madness, stop feeling behind, and stop chasing team members for accountability. Start working smarter by using the right tools for your team.
You can't afford to lose customers or clients due to late or slow-turnaround times. You need to maximize your customer retention, and you do this by overdelivering and delivering on time and on budget.
Don't worry if you feel like you don't have time to learn another program or chase another squirrel. We're going to break it down for you and show you the top ten project management tools on the market today. We will show you their features and pricing, so you can make a quick decision and get to work right away.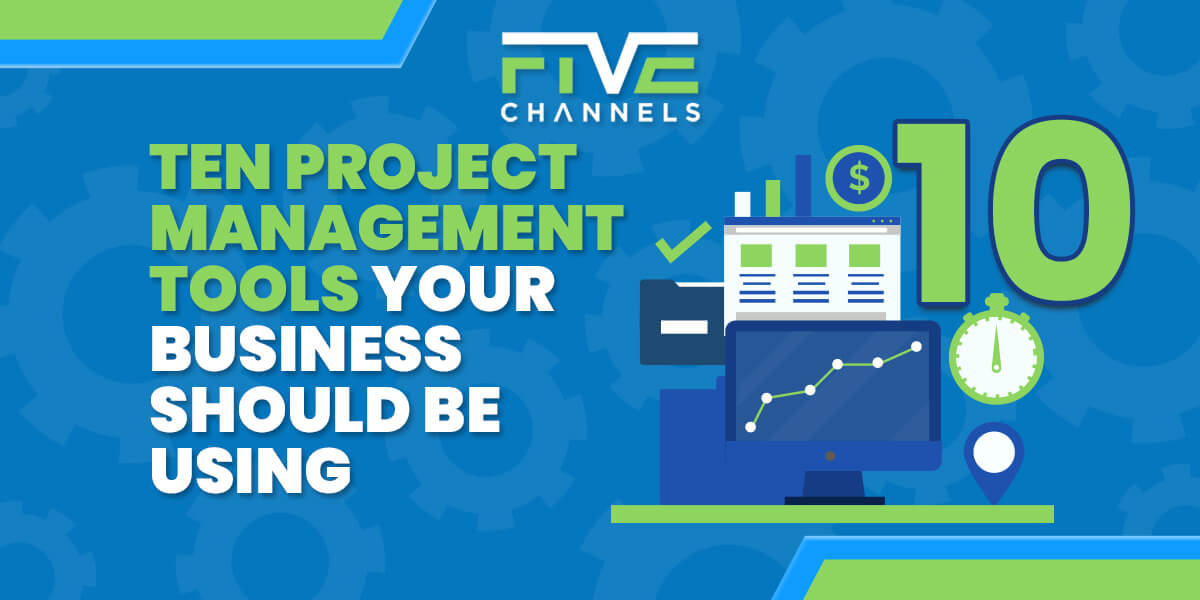 Best Project Management Tools
Any time you have a big job to do, you can make it easier for yourself to use the proper tools. The same is true in project management. For those companies that are business savvy enough to employ their use, PM tools can help you work more efficiently and produce better results on time and on budget.
Remote working and telecommunication are changing the way we manage our teams. In 2018 5 million people worked from home at least part of the time. This number is growing exponentially with everything going on in 2020. 
So, if you're managing a global team, or simply a team that wants the flexibility to work from anywhere, then you need a PM tool that can keep up. Cloud-based project management tools allow your team member to log in from anywhere and from any device they prefer to use.
When you're working on a complex project, there might be many steps that need to be completed at any given moment. In order for you to keep all the plates spinning, you will need a stellar project management software system.
From planning to improving efficiency and building workflows, your PM tool will assist you in completing any large project. Using a PM tool will allow you to eliminate the need for emails and waiting for someone else to work on a file and send it back before you continue with any other changes you want to make. 
No longer will team members be left wondering what step is next to take or who is responsible for completing each task. With the help of the right software, you can rest assured knowing everyone knows their tasks, has the right information, and everyone is aware of due dates and progress completion.
1. Asana
Asana is a perennial powerhouse when it comes to project management tools. Your team will love its intuitive design and ease of use. You will love that all emails will be eliminated, and you can see at a glance who has completed what tasks.
Stop sending and saving countless email threads asking where each project is in terms of completion. You can see at-a-glance which tasks have been completed and if there are any bottlenecks or logjams in the process. 
From the creatives on your team, to the financial and analytical types, Asana will appeal to everyone's personality. The fun interface will keep your team on track while also enjoying their tasks and marking them off as complete. 
Price: Free for solopreneurs and small teams, after 15 team members each team member is $8.33/user/month
2. Wrike
A step above Asana when it comes to workflow tools, Wrike is the right PM tool for large teams working on long and complex projects. If you have members on your team continually waiting on other members for updates on completing certain tasks, or if you feel you're constantly asking for status reports from your team, then this is the tool for you. 
You can set up your entire project and assign each task to the correct team member. As soon as the first team member marks their task as complete, the next team is notified that their part is ready. 
It will save you and your team an incredible amount of emails and anxiety wondering where the project is in progress towards completion. All files can be stored in Wrike so you're no longer wondering which is the working document and who has it.
Price: Starts at $9.80/user/month and grows based on the features you need
3. Basecamp
Teams of all sizes will love the ease of use and the great design of Basecamp. Do you need to have your fingers in many projects, but don't need to get updates on everything? 
With its social media like platform, team members can tag only those members that need to see each update. There are also message boards for discussing new ideas to keep everything in one central location. Likewise, you can also change your view to see by project or by the team. 
Everything is done in-app, so no one is left trying to check emails and other messaging apps to stay in the loop. This includes communicating with clients who have their own front-end view so they can see the progress in their own dashboard.
Price: $99/month for unlimited users
4. Monday.com
If your team is constantly wondering who is responsible for which task and when it needs to be done, then Monday.com is a great solution for streamlined workflows. Everyone can see which projects have high priority, who is working on it, and when it will be completed. 
Stop wasting time in endless meetings and saving countless emails. Instead, keep everyone in the loop and maximize transparency. Don't worry about needing to learn a complex system or entering countless bits of data. Monday.com is simple and intuitive for a reason, you need to get back to work not spend hours creating your project workflow.
Price: Start with a free trial and then pick your plan based on the features you need and the size of your team
5. Airtable
Worried about abandoning functional spreadsheets in favor of new software? With the tables and databases available to you in Airtable, you won't ever miss static spreadsheets or databases again.
Gone are the days of sending files back and forth between individuals through email. Gone are the days of waiting for the file to return to you before you make any changes. Gone are the days of being tied into one view of your data based on the software you're using.
With the ease of Airtable, you can bounce between Kanban project planning views, dynamic spreadsheets that can be easily manipulated and updated, along with vast databases to track all your information. From clients to inventory to your task list, you can track it all in Airtable.
Price: Has a free option without a time limit, upgrade to the paid version depending on the amount of data in your bases and the features you need
6. Zoho Projects
If you like the Zoho line of software, then their project management tool will be a nice addition to your toolbox. Zoho is known for its simple interface and ease of use design. So, if your marketing and sales team is already on Zoho, you will love tracking all your projects with Zoho Projects. 
You can help your teams streamline their tracking and know exactly where they are with milestones. From time tracking to file management, Zoho will allow you to keep everything in one central hub. It also integrates perfectly with the entire line of Zoho tools.
Price: $25/month up to 20 projects, unlimited projects for $99/month
7. ClickUp
Customize your views and only see the information you need to see at any given time with ClickUp. Create dependencies, templates, and checklists to streamline your data entry. Receive status updates and see when comments are assigned as well as resolved at a glance. 
Never again wonder if your team knows what is expected of them and when. You can set goals and manage their execution through sprints and assign tasks. Multiple viewpoints allow you to toggle between seeing only the tasks you're responsible for or seeing where your team is in their progress. 
Price: $4.99/user/month
8. Jira
If your team works in sprints and is currently using multiple platforms, apps, and email to stay in touch then Jira is the solution for you. You can plan your sprints, assign tasks to each team member, and keep all your communication in one central location with Jira. 
If you're in software development or IT, this is the PM tool you need.
Price:  $10/month for up to 10 team members, $75/month up to 15 team members, and $300/month for 50 users
9. Hive
Whether you like the Kanban-style view or you prefer Gant charts, Hive has just the option for you. Each team member can also choose between four different views to maximize flexibility and it allows your team to work in the way that's best for them.
You can see everything your team is working on in one central hub and move seamlessly from project to project and team to team. Use templates to streamline repetitive tasks and link to the files you and your team need.
Price: $12/user/month
10. Freshdesk
If you're managing multiple messages between both clients and your team, then you need Freshdesk. You can collaborate quickly on the platform to avoid multiple messages that can get lost in your inbox.
You can set priorities and assign tasks to team members, so nobody is left wondering what to do next or if they're working on the right thing. Your team will also appreciate not having to check-in through email, text, messaging apps, or phone calls. Manage and monitor teams directly in Freshdesk on your dashboard. 
Price: Small businesses can start for free without a time restriction and you can increase as you grow. There are four different price points billed per agent per month based on the features you want.
PM Tools Help You Get the Job Done
In today's fast-paced work environment you can't let anything slow you down. If you're managing a team, you might feel like you spend a lot of time trying to keep track of who has done what, and what the next step is. 
Stop spinning plates and saving multiple email threads. It's time to start using project management tools to streamline your process and improve efficiency. 
At the end of every meeting, verify who is responsible for each task going forward and enter that into your favorite PM tool. Then add in your team to show them what they're responsible for and when their part of the project is ready for them. 
No longer will you waste precious time wondering if you'll be able to deliver the final product on time and on budget. Instead, you'll run your projects like a well-oiled machine that is on-task and on-target for completion. 
Stop asking for more time and making excuses for extending the timeline. Start impressing your clients with amazing deliverables on-time.
Now that you're better able to manage the clients you have, it's time to start to scale your business. Not only do you need more leads and more clients, but you want to keep your current clients satisfied. We can help get your business in front of the right people who need our product or service. 
We can help you increase traffic through digital marketing so you can increase your leads and maximize revenue. Get in touch with us today so we can show you how today's digital marketing strategies can help you take your business to the next level.
Owner and Chief Marketing Officer, Jason Hall, and his team specialize in creating brand awareness / traffic and lead generation / marketing funnel and conversion optimization, while utilizing the appropriate marketing channels available within your industry. With diverse clients throughout the world, Jason's team is well connected within many industries to assist with your marketing strategies. With no long term contracts and various levels of service, Jason's team will increase the quality of your online traffic, leads, and sales.
Free Website Audit Tool
See how well optimized a web page, landing page, or blog post is for an exact keyword or phrase
About the author...
Located in the heart of the Emerald Coast - Destin, FL, founder and Chief Marketing Officer, Jason Hall, and his team specialize in creating brand awareness / traffic and lead generation / marketing funnel and conversion optimization / and PR campaigns, while utilizing the appropriate marketing channels available within your industry.
With diverse clients throughout the world, Jason's team is well connected within many industries to assist with your marketing strategies. With no long term contracts and various levels of service, Jason's team will increase the quality of your online traffic, leads, and sales.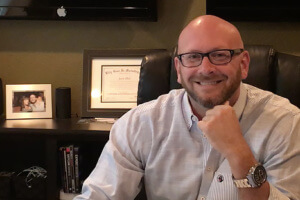 Request a digital marketing strategy session today and we'll show you what you've been missing!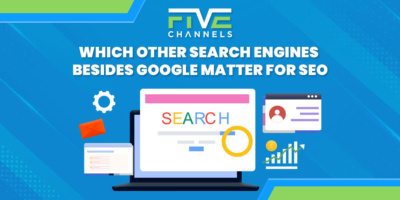 Are you struggling to improve your online presence and boost your website's SEO? Google is the most popular, but optimizing…