Is your website getting traffic, but not converting into sales or, is your website just not getting noticed, no matter how much work you put into it? With over one billion websites in the world, there's more than a little competition. 
If you're trying to build up a website for your small business, it can be tough to get noticed. However, your lack of conversions or traffic might be due to a factor you haven't considered, dwell time.
Learn more about dwell time, including why it's so important and what you can do to improve it. It just might be the missing link that can lead to the success of your website.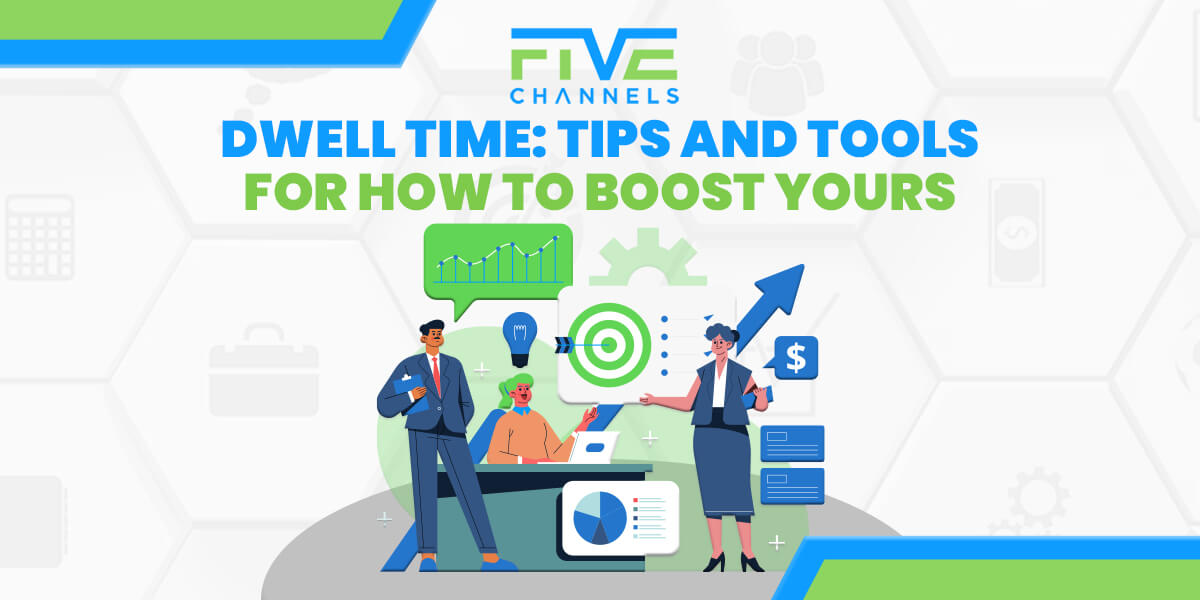 What is Dwell Time?
Dwell time is a metric that small businesses or website owners can use to figure out how long a visitor is staying on their site.
Say, for example, a user is searching for something in Google. They see your website in the search results. Dwell time, as it's defined, is the time they spend once they click onto your website until they click back to the search results.
You can use dwell time to measure how long someone is reading, browsing, or engaging with your website.
Why Does it Matter?
Dwell time is considered an important indicator of a website's quality, relevance, and usefulness. If someone clicks on your site and then leaves right away, it's probably because your website wasn't relevant to what they were searching for, or it was of poor quality.
However, if someone stumbles across your website and stays for a while, they probably are finding your website useful. It's relevant to the information they were looking for and they are sticking around to enjoy your content.
Although it's not officially known how Google works, many SEO experts believe dwell time plays a big role. The better your dwell time is, the better chances of your website making it to page one of Google.
If you're wondering how to improve dwell time for your small business website, consider the following tips.
Draw People in Right Away
You have less than a minute to grab someone's attention. It's not easy. When someone lands on your website, will they stay, or will they go? How can you improve their user experience so they don't want to go?
Your website needs to draw people in right away, grabbing their attention so that they're intrigued and want to stay on the page to see what you're about.
This can be done with design and responsiveness. To start with, make sure your website is using the best possible theme. Your theme should be professional, easy to read, and beautifully designed.
In addition, your theme and website should be mobile-responsive. Many of us browse the web not just on our computers, but also on smartphones and tablets.
Therefore, your website needs to look perfect on any device. If your website is mobile-optimized, it will automatically adjust for different sizes of screens. This way, the formatting and images won't look incorrect, no matter what device you're using.
Create Exceptional Content
It has been said that content is king, and this is true for any website. If you want people to hang out on your website, you need to have something to offer them.
The content on your website should meet the intent of your user, that is, it should answer whatever question they were searching for.
You can do this with well-written, unique, and researched blog posts, a FAQ section for your business, or a photo gallery, showing examples of your product.
Try to put yourself in the shoes of your customer and think of what they would like to see on your website. You can even ask them by doing some market research, or by posting questions on your Facebook page.
Use Internal Linking
Do you use internal linking on your website? If not, get it set up ASAP. After your potential new customer reads your awesome blog post, what are they going to do next?
You want to keep them interested and on the page, so add internal links to related articles to each blog post. This way you can direct readers to other content that they might be interested in.
At the end of each post, you can also add a 'related articles' widget, which will automatically show readers some of your other similar blog posts.
If they read all the way through to the end of your first post, there's a good chance that they will be interested in additional content on the same or similar topics.
This will keep them engaged and enjoying your site, extending your dwell time.
Make Sure Your Website Loads Quickly
Many of us can be impatient from time to time, but there's nothing worse than waiting for a slow website to load when you're in a hurry for information.
If your website is a bit of a dinosaur when it comes to speed, don't expect potential customers to wait around. Instead, make sure your website is loading as fast as it can, so you don't lose out on valuable page views.
Is your site not as quick as it should be? If so, you can optimize your site speed by reducing the size of your images and cutting down on unnecessary website plugins.
Try fixing any broken links across your site and enable compression, which can reduce the size of large files.
Your theme might be slowing you down as well, so you can experiment with other themes to see if it impacts your site speed.
Should your website still be running slow after you've checked the speed, you may want to consider switching site hosts to a company that can provide faster service.
Is Your Content Easy to Read?
Have you ever visited a website to see a giant wall of text, in tiny font? Most likely, you'd be put off by this, since it would be hard to read.
To make it easy for your readers, keep your content as easy to read as possible. Use a clean, simple font, and keep paragraphs short, so their eyes can make sense of what they're seeing.
While images are important, too many images might distract from your content, so keep it to just a few key photos that work to add value to your post. Add captions and alt image descriptions to each photo as well, as this will both help your readers and provide SEO benefits.
When writing a blog post, make sure each post has a clear message and focus. All posts should be edited, proofread, and written in a conversational, easy to read tone.
Posting new content regularly is good for SEO but will also give your clients reasons to come back to your site.
If your website's blog is updated often, this is a good way to keep your readers interested. To come up with a publishing schedule, use Google Sheets to create a list of when you'll post and each topic.
Use Video
If you've ever lost hours of time falling down the rabbit hole that is YouTube, then you probably understand the importance of video.
Video is fantastic for engagement and is a great way to increase your dwell time. Why not create an explainer video for your homepage, or for some of your products?
This is a short, one to two-minute video that uses engaging storytelling to explain something to the viewer. If done well, they won't want to stop watching, a great tool for keeping viewers engaged and interested in your site.
You can also create a how-to video, demonstrating to viewers some of the best ways to use your product. Get creative and review your website, seeing if the video could add benefit to any of your pages.
You can even get double the use out of your videos by also using them as content or your social media pages.
Believe it or not, it's not too hard to make videos yourself, and you can edit them as well, once you learn the basics. 
Make Your Site Easy to Navigate
One of our top dwell time improvement tips is to make your website easy to navigate. Readers are looking for specific information, such as opening hours, contact details, product pages, costs, etc.
To help them out, your website needs to be intuitive and easy to navigate. Your site should have a sidebar or dropdown menu which easily explains the sections of your site, which you should have categorized.
Have a clear path from all of your blog posts towards your ultimate goal. You may want viewers to purchase an item, sign up for your mailing list, or join in on a program or course.
You definitely want an email sign-up form on your site, as this is valuable data you can use to create email marketing funnel.
Have a Killer Web Design
Looks aren't everything, but they sure are important to a website. Your website design needs to wow readers as soon as they see it.
You can do this not only with your theme, but also with beautiful videos, photos, infographics, or quotes and testimonials.
Although it can be expensive to design a custom website, it's worth the investment since it will be unique and created specifically for your business. If a custom design is out of budget, there are many gorgeous website themes (templates) that you can use to make your own site.
Your website should also include links to your social media channels, so you can encourage your readers to check you out on Instagram or Facebook as well.
Likewise, include your latest website posts and blogs on your social media channels to help drive traffic to your site.
Be Unique
What sets you apart from your competition? Whatever is unique about your business or services should shine through on your website.
Are all of your products local and handmade? Can you offer a better customer experience than anyone else? Tell this to your readers to help them notice your point of difference.
Develop Great Headlines
The headlines, or titles, of your blog posts and webpages are one of the best ways to entice readers into visiting them.
Design interesting, engaging, and fun headlines that your readers will actually want to read, so you don't miss out on the chance to capture their attention.
Give readers a taste of what the article is about, but also leave them wanting more. For longer blog posts, it can help to include a table of contents at the top, making it easier for readers to jump to and from the sections they're looking for.
Your title should be informative, but also creative. Also, consider SEO when writing your blog post title. Ideally, you want each blog to rank highly in search engines, so your headline should take that into account.
Contact Us
Ready to get started improving your dwell time and digital marketing skills? If so, contact us to get started.
Our expert team can offer a free digital marketing review of your business to get you started. We will review your current strategies and give suggestions for new ways of doing things, leading to increased traffic and higher sales.
Our marketing services are always personalized to the needs of your business and will deliver outstanding results.
We look forward to hearing from you and helping your small business thrive.
Owner and Chief Marketing Officer, Jason Hall, and his team specialize in creating brand awareness / traffic and lead generation / marketing funnel and conversion optimization, while utilizing the appropriate marketing channels available within your industry. With diverse clients throughout the world, Jason's team is well connected within many industries to assist with your marketing strategies. With no long term contracts and various levels of service, Jason's team will increase the quality of your online traffic, leads, and sales.
Free Website Audit Tool
See how well optimized a web page, landing page, or blog post is for an exact keyword or phrase
About the author...
Located in the heart of the Emerald Coast - Destin, FL, founder and Chief Marketing Officer, Jason Hall, and his team specialize in creating brand awareness / traffic and lead generation / marketing funnel and conversion optimization / and PR campaigns, while utilizing the appropriate marketing channels available within your industry.
With diverse clients throughout the world, Jason's team is well connected within many industries to assist with your marketing strategies. With no long term contracts and various levels of service, Jason's team will increase the quality of your online traffic, leads, and sales.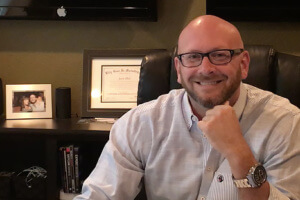 Request a digital marketing strategy session today and we'll show you what you've been missing!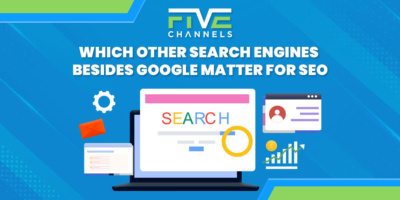 Are you struggling to improve your online presence and boost your website's SEO? Google is the most popular, but optimizing…