Looking to increase your business' reach?
Marketing matters now more than ever because of how big the business world is. Consumers will have advertisements blasted on their faces no matter where they are. Businesses can even reach them on their phones through push notifications thanks to the Internet.
With over 30 million businesses in the United States to compete with, though, it will be hard to market your business. Advertisements from other businesses may drown out yours, making it difficult to direct traffic and attention to your business. This is a good reason for you to try some PR tactics instead.
Public relations strategies are great for directing attention to your business and paint it in a good light. Here are some of the smartest tactics to get your business good PR.
Hiring an Influencer
Influencers are a big part of promotion today. They often have a large audience that pays attention to everything they have to say about a certain topic. This makes them a vital piece to have good PR for your business, enough to warrant businesses to spend up to $15 billion by 2020.
Find an influencer that covers topics that relate to your business. This will make it easier for their followers to get into your business. Hiring an influencer who covers an unrelated topic on the regular will only confuse their audience and prove to be a poor PR and marketing tactic.
They can paint you in a good light by talking about you to their audience. This will help you build your trust with a new set of potential customers.
Increasing Your Social Media Presence
People trust brands they see on the regular. This makes it essential for your business to maintain a strong social media presence. This is because most people often go online to visit social media platforms.
Consider building your presence on popular social media platforms. Instagram is a great platform since this is where most influencers operate. Having a solid profile on this platform will make it easier for their audience to find you.
Building a strong profile here will also make it easier for people to discover you. This is because Instagram's Explore function promotes high-quality profiles to consumers looking for relevant content.
Build Strong Relationships with Journalists
Journalists are the key to having a good reputation for the public. Their word can make your business popular, or it can crush it before you can trend. This makes it important for you to build a good relationship with any journalist you come across.
Building a professional relationship is the easiest way to start. Once you get to know the journalist, start building a personal relationship too. Doing this builds a positive, authentic relationship that lasts longer.
Most business owners don't know how to build a professional relationship though. All you need to do is answer their inquiries and accommodate them if you can. You must also make sure to not divulge unnecessary information.
Journalists are always hungry for something controversial to write about. Only answer what they ask you with reliable information and you'll build a relationship in no time.
Help the Community
Helping the local community is among the best PR tactics that are sure to give you results. This shows you care for more than only your business. People love a story about a business with a great personality.
There are many ways for you to help the community as a business. You can provide your services for free to those who need it. You can also provide information that can help the public with the situations they face.
This method is great when the community is recovering from a disaster. This is when communities notice whoever steps up to help the populace. It's also a great way for you to remarket your brand.
Work with Non-Profit Organizations
There are a lot of non-profit organizations in each community. They often help the public by themselves. They're always happy to receive help from other businesses, though.
Working with one will be a great way to make your business look good to the public. The news often covers something that a non-profit organization does if they're helpful. This is an easy way to include your name in the press.
Businesses often help well-known organizations. You need not do this, though, and offer your help to any non-profit you see potential in.
Some organizations are only waiting for a big break to impact the community. Being the first one to help an organization like that will be a great way to get a partner.
Do a Press Release
Press releases are the best way for you to provide information to the public. This also helps with relationship building with journalists. This is because it gives them a lot of information about your business for them to work with.
What makes doing a press release special is that you give people an angle when you do one. This means that you can emit a certain air about your business. This will depend on the tone of your press release regarding a certain topic.
This makes press releases a great method to give your opinion about certain events. It allows you to appeal to a certain demographic if you know what they feel about the topic.
Be careful with what you say in your press release, though. You can turn away a group of potential customers if what you say doesn't align with their opinions.
Newsjacking
Newsjacking is the act of piggybacking on national news. You can use them to create articles to express your opinion about the topic you're covering. This makes it important to have some authority on the news.
Having no relevance to the topic can make it look like you're only ranting. This will then make your business look bad, defeating the purpose of this tactic.
Keep an eye out for headlines that you can link to your business. Look for ways to make a positive change on the topic. People will then message you if they like how your service can help with the current headline.
Keeping Up with Viral Pop Culture
A great way to stay in touch with the younger generation is to follow the viral culture. People come up with the craziest things on the Internet. They often share whatever they think deserves more attention, making it go viral.
A great example of this is the Ice Bucket Challenge. This promoted a great cause and was quick to become viral because of its nomination system. Businesses also cashed in on the trend by taking part in the challenge.
Look for a wholesome trend for your business to part take in. You must also consider trends that people are enjoying. You can damage your business's reputation by doing a trend that no one liked.
Defining Your Business
People love a business that revolves around a certain gimmick. What's important is that your gimmick defines your business.
This helps your business have an identity. This is important if you want people to set your business apart from the rest.
Defining your business is simple. All you need is a certain gimmick to serve as your hook. Once people catch wind about your gimmick, it will spread like wildfire.
It also helps if you craft a story to sell your gimmick. You can put it on the About Us page of your website for people to read. It will also help if you take comments from customers to testify about your gimmick.
Sponsor Local Events
The local community should always be your first target for PR. If you can get their support, you can have some security when you do a global launch for your business. A great way to gain local support is to sponsor local events.
Talk to the local government to find out what events will happen soon. Then ask if you can sponsor the event. They're often ready to receive any form of support offered to them.
This lets the locals know that you care for their festivities and events. This will help them paint a better picture of your business when they think about it.
Increase Your SEO Score
Increasing your SEO score is an indirect way to gain PR for your business. Having a high enough SEO score means that people can find you easier on search engines. This is a great way to gain the favor of potential customers who are looking for services related to yours.
This will only work if your website appears on the first page of search engines. This is a good reason to invest a lot in SEO. Keyword bidding, link building, and content creation are great ways to start.
You can also partner with digital marketing agencies to help your SEO score.
Use Traditional and Digital PR
Most people often go for digital PR because it's easier to pull off today. This leaves a lot of traditional PR methods open for use. These are still viable methods to use if you're looking for PR methods with little competition.
Traditional methods include radio and television promotion. These devices still populate the homes of your audience. This means this will be a good investment no matter what.
Consider mixing traditional and digital for better results. Traditional and digital PR has notable strengths and weaknesses. Using both can cover what the other is lacking.
Have Your PR Team Collaborate with the Marketing Team
The smartest tactic is to have your teams working together. This may seem like a no brainer, but these teams often have ideas that clash against each other. Making sure they're on the same page will help create harmony in your workplace.
You must clarify what the role of each team is before you have them work together. This ensures that no one oversteps their boundaries. This will also help make sure that no one feels overwhelmed with work.
Create Video Brochures
Video marketing is a great way to get people to notice your business. You can improve on this marketing technique to increase your reputation, too. You can do this by creating video brochures to give release to the public.
Video brochures can highlight the greatest parts of your business. What's great about them is that you're in control of what's on the brochure. This means that what you show will make your business look good.
Videos are also great at catching the eye of the viewer. This ensures they'll stay long enough to engage with the video.
Publish Articles on the Regular
Showing that you're an active business will reflect well with your customers. This is because it will look like you're a professional. Professional businesses will always have something for their audience on the regular.
Most businesses publish articles because it's the easiest way to create content. You can create videos, though, for better engagement. All that matters is that you provide something for your customers to know you're active.
Doing this also helps increase your SEO score. This is because SEO bots will also look for any activity coming from websites. Publishing at least one optimized article a day will get you on the first page.
Keep in Touch with Your Audience
Another great PR method is to keep in touch with your audience. Doing this lets them know that you include them in updates surrounding your business. It also helps build a relationship with them.
The best method of doing this is through email marketing. Everyone has an email address if they want to access certain features on the Internet. This means this is a surefire way to get a list of people to send emails to.
Use These Smart PR Tactics Today
These PR tactics will get you on the press for free. They also guarantee you get more publicity for your business with no trouble. Build your brand today and be an authority figure in your field now.
Another great PR tactic is to give customers great discounts on special occasions. Check out this guide to learn all you need to know to create the perfect holiday marketing strategy.
Owner and Chief Marketing Officer, Jason Hall, and his team specialize in creating brand awareness / traffic and lead generation / marketing funnel and conversion optimization, while utilizing the appropriate marketing channels available within your industry. With diverse clients throughout the world, Jason's team is well connected within many industries to assist with your marketing strategies. With no long term contracts and various levels of service, Jason's team will increase the quality of your online traffic, leads, and sales.
Free Website Audit Tool
See how well optimized a web page, landing page, or blog post is for an exact keyword or phrase
About the author...
Located in the heart of the Emerald Coast - Destin, FL, founder and Chief Marketing Officer, Jason Hall, and his team specialize in creating brand awareness / traffic and lead generation / marketing funnel and conversion optimization / and PR campaigns, while utilizing the appropriate marketing channels available within your industry.
With diverse clients throughout the world, Jason's team is well connected within many industries to assist with your marketing strategies. With no long term contracts and various levels of service, Jason's team will increase the quality of your online traffic, leads, and sales.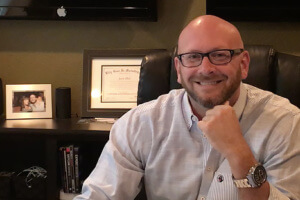 Request a digital marketing strategy session today and we'll show you what you've been missing!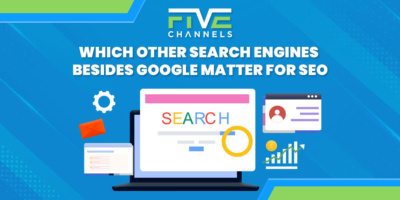 Are you struggling to improve your online presence and boost your website's SEO? Google is the most popular, but optimizing…