Optimizing Your Channel Strategy: Do People View Your Content on Each Digital Channel?
How to Optimize Your Channel Strategy
It's been said that a multi-channel strategy is the way to go. But how sure are you that people are viewing your content on each channel?
We're sure you've heard of the importance of having a multi-channel strategy for your business. It's the best way to capture most of your target audience and engage with them more.
It's not just a premonition. Companies that optimize a multi-channel engagement strategy retain 89% of their customers. Compare that to 33% for companies that don't.
Another reason to thoroughly develop your content's channel strategy is that 90% of people use multiple screens throughout the day. This is important because the device usually determines what kind of browsing a user is doing.
For example, a person is more likely to scroll through Instagram, Twitter, and Facebook on their mobile phone. They're less likely to read long-form content on mobile phones, meaning your content for those channels should be short and engaging.
Each channel pieces that work best for them, and you will want to measure the ROI for each.
Defining Your Target Audience
Before choosing the marketing channels you want to pursue, you need to understand who your target audience is inside and out. Ideally, you already know something about the audience since you're developing a product or service to sell to them.
You have to go beyond what the customer needs, what they want, and their price point. You have to understand their journey.
Here are some questions to consider about your target audience:
What need did they have that caused them to look for a solution?
How did they find us?
Where did they find us?
What are some key characteristics of the target audience (age, gender, race, location, etc.)
What kind of content do they engage with most?
What kind of devices are they using when they find us?
There are many more questions to ask, but these will give you a sense of what kind of information you need to know about your target audience. With this information, you'll be able to cater your tone, type of content, and channels to your target audience.
Common Marketing Channels
When considering the platforms for your channel strategy, you need to keep the questions you answered about your target audience in mind. Consider which platforms they use, what kind of devices they use, and overall demographic information.
You should, of course, also keep in mind how you're going to create content that solves their problems or adds value to their search process.
There are four main channel types that you can explore.
Email
Email is one of the most effective marketing platforms you can have in your channel strategy. On average, for every dollar you spend on email, you get $38 in return.
Emails also have high open rates. According to MailChimp, 21% of marketing emails are opened.
If your marketing team is new to email marketing, you might not achieve these metrics right off the bat. Email marketing takes a while to master.
Luckily, most email marketing systems allow you to A/B test subject lines, time sent, and content. Making use of testing will help you hone your email marketing skills faster.
Social Media
When people hear digital marketing, they tend to think of social media.
We'll return to our point that if you've determined through your research that your target audience isn't active on a certain social media channel, you shouldn't dedicate many resources to developing that channel.
Being discerning about where you invest your time and resources is key to any well-developed channel strategy.
1. Facebook
Facebook is by far the most popular social media platform out there. It has almost 214 million users in the U.S. alone.
The downside of Facebook for marketers is that there's an ocean of content available on the platform. The pieces your target audience sees depends on how the algorithm has learned to serve up content to those specific users. This makes it more difficult to get content in front of your chosen users unless they've previously interacted with something similar to your company's content.
An easy way to get into your target audience's sphere is to get them to interact with one piece of your content. The interaction can be as simple as a like to something more involved like leaving a review.
Marketers love Facebook because it's easy to interact with potential and existing customers. It's also a versatile platform that many types of content perform well on. Think advertisements, blog posts, videos, photos, memes, and more.
2. Twitter
Twitter is similar to Facebook in that the algorithm will show you content based on who you follow, what you've liked/retweeted, and who you've interacted with. That can make it difficult to break into your target audience's sphere.
Using hashtags is one way you can break into your audience's sphere. Using relevant industry hashtags (1-3 is plenty) means you have a better chance of getting in front of their audience if they're tweeting about a problem they're having or looking for recommendations.
3. YouTube
There's a misconception about YouTube which is that it's full of funny dog videos. YouTube is actually a great place for businesses to publish content especially because it's a search engine.
YouTube presents an interesting opportunity for companies that produce physical products or provide business services. Companies with physical products can show how the products are used while some service-based companies can lead tutorials about best practices for certain industries.
Your YouTube content also doesn't need to be stiff because you're a business. Play to your brand's voice with your videos and cross-promote them on Facebook and Twitter.
3. Instagram
Instagram is a particularly strong platform for companies that sell physical consumer products. Instagram is all about visual content with less emphasis on text.
Similarly to Twitter, you can utilize hashtags to get on your target customer's radar. As you research hashtags to use in your posts, looking up trending tags and what some of your competitors are using.
Instagram's also all about getting engagement on your posts through call to actions like "like this post," "tag a friend," or "link in bio." The engagement with your posts will increase the chances your future posts will show up in their algorithm.
4. Snapchat
Many marketers aren't sure what to do with Snapchat and don't use it in their channel strategy. There are actually plenty of ways to leverage Snapchat for your business objectives.
Snapchat's content is made up of short bursts with some animation if you choose. It provides an easy way to show a demonstration, gives customers a look behind the scenes, or host a special offer or giveaway.
Here you can find a list of typical engagement rates for these social media channels.
Messenger Bots
Messenger bots are a newer technology to add to your channel strategy. They're a great option for mid to large-sized companies.
Bots make it easier, faster, and cheaper to communicate with customers to sort them into the right department based on their needs.
For example, if a potential customer lands on your home page and wants to ask a question, they can type it into the chatbot that pops up to see if the potential customer needs anything. The bot can then answer questions to its best ability then send the lead to a sales representative.
The better the bot is at answering questions (and using grammar correctly), the better the engagement.
Right now, about 20% of chatbots successfully engage with their customers but an average market rate is around 8%.
App Notifications and SMS
If your business has an application, it's another channel you should be using to engage with your customers.
There is a certain level of trust that goes into a customer allowing your app to send notifications. You cannot destroy that trust by sending too many notifications too often.
App notifications can be quite engaging, especially if you use them to alert customers to new deals, new products, and specials. Customers do typically see app notifications unless they have so many notifications that yours gets pushed off the screen.
SMS is another underrated option in a channel strategy. SMS campaigns are underused but have high open rates. Whether you use SMS or not, does depend on your target audience and if you have their phone numbers.
Don't Try Everything at Once
If you're only optimizing one or two platforms in your channel strategy right now, stick to those for the time being and nail down your strategy for them.
The problem that many marketers get themselves into is that they try to do too many things at once. Whether this is because the staff is too small, or the marketer is overambitious, doesn't matter.
When you try to do too many new things at once, you cannot focus all your efforts on making every piece of content for each channel amazing.
However, if you focus on optimizing one to two channels, nail your strategy for each, and meet your engagement benchmarks, you can understand your process a bit better. While your content creation process will be different for each channel, you start to understand the methodology behind creating and testing for each channel.
You Don't Need to Do Everything
We've said it before and we'll say it again: you don't need all of these platforms in your channel strategy.
Be on the channels that make the most sense for your business and budget. This means figuring out which channels your target audience uses the most and where they're most likely to engage with your content.
That being said, if you think your target audience is only going to interact with you on email, you're likely wrong. Generally, you should assume that if you're posting content on only one channel, you're only reaching less than half of your target audience.
What happens is marketers assume their audience is on one channel but they're missing out on opportunities for more branded messages to reach more people.
When we say reach, we mean that someone from your target audience saw and consciously digested a piece of your content. An example is an opened marketing email versus a Facebook sidebar ad.
In many cases, marketers don't want to expand beyond a channel or two because they think bombarding those channels with branded messages is annoying. But, chances are only a small percentage of your target audience will see those repeat messages across channels.
To have several (but not all) of these platforms in your channel strategy increases your chances of making more brand impressions. It can lead to more qualified leads and more sales for your business.
For example, when a person opens an email and sees an attributed ad for the same company, the person is 22% more likely to make a purchase.
Tips for Your Multi-Channel Strategy
When you've decided on your top platforms for your channel strategy, you can start executing on them. As you develop your content strategies for each channel, you should keep some tips in mind.
First, keeping up-to-date with algorithm changes on these platforms can help ensure you're reaching as much of your target audience as you can. The same goes for being mindful of any spam rules that top email servers might employ.
Second, even if you have one sure-fire way of getting in touch with a lead, for example email, phone number, or social media follow, it never hurts to have another method. When you have several points of contact, you can reach that person through multiple channels.
Third, the quality of your content matters, but so does the quality of your follower and subscriber base. If you have a bad follower base, you'll have lower engagement. Some factors that affect the quality of your lead base include if your target audience isn't on a certain channel or if you purchased leads for an email list.
Final Thoughts
As with most marketing endeavors, you won't get instant gratification when you develop your channel strategy.
You'll have to be patient and work hard to cultivate each channel and the content strategy for each channel. Performing a regular content analysis can help you along the way.
If you have questions about building out your channel strategy, get in touch with us today for more guidance.
Owner and Chief Marketing Officer, Jason Hall, and his team specialize in creating brand awareness / traffic and lead generation / marketing funnel and conversion optimization, while utilizing the appropriate marketing channels available within your industry. With diverse clients throughout the world, Jason's team is well connected within many industries to assist with your marketing strategies. With no long term contracts and various levels of service, Jason's team will increase the quality of your online traffic, leads, and sales.
Free Website Audit Tool
See how well optimized a web page, landing page, or blog post is for an exact keyword or phrase
About the author...
Located in the heart of the Emerald Coast - Destin, FL, founder and Chief Marketing Officer, Jason Hall, and his team specialize in creating brand awareness / traffic and lead generation / marketing funnel and conversion optimization / and PR campaigns, while utilizing the appropriate marketing channels available within your industry.
With diverse clients throughout the world, Jason's team is well connected within many industries to assist with your marketing strategies. With no long term contracts and various levels of service, Jason's team will increase the quality of your online traffic, leads, and sales.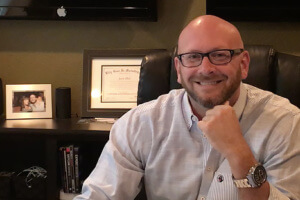 Request a digital marketing strategy session today and we'll show you what you've been missing!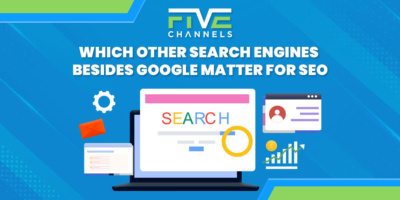 Are you struggling to improve your online presence and boost your website's SEO? Google is the most popular, but optimizing…