Even the savviest digital marketing professionals can learn a thing or 2 when it comes to using Snapchat for business. You may be a genius at Google Adwords and know the ins and outs of pay per call, but without a Snap strategy, you could be missing a huge target market.
With over 158 million daily users who open the app 18 times per day on average, there is a large audience to capitalize on waiting for you on Snapchat.
While there are opportunities to create advertisements on Snapchat, that should only be one part of the strategy. Creating special offers, features, and filters could create a brand new marketing channel for your business or clients.
Here's how to make the most of Snap: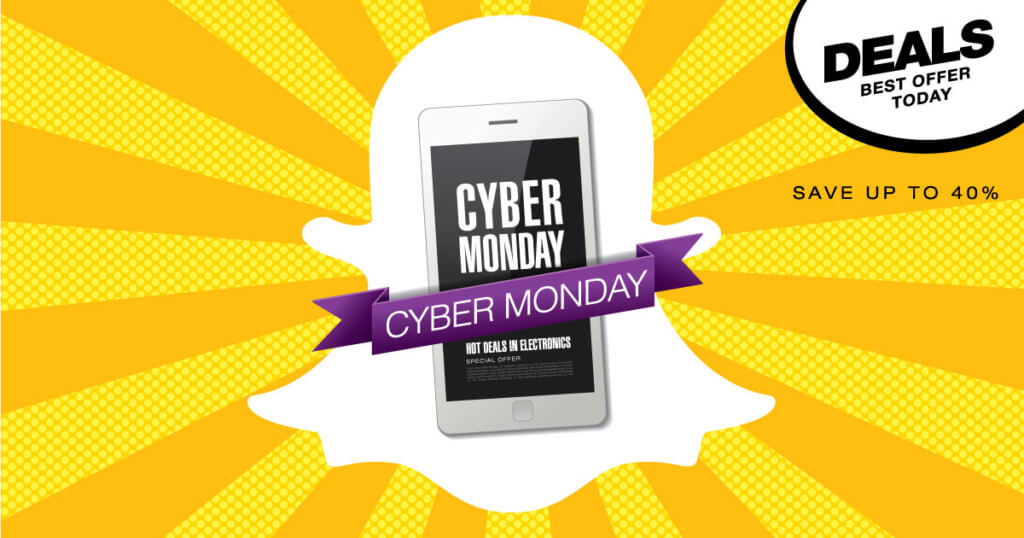 1. Use Snapchat For Business To Make A Special Offer
Snapchat is built on exclusivity. The access you grant to your customers is built on an idea of a special connection.
Snap stories are fast, only last for a brief space in time, and create a special connection between users.
Snapchat for business can make use of this special connection by offering special offers. A limited time offer, or a quick promo code, are ideally suited for the app.
Buzz marketing is created with rumors, secrets, and exclusivity. Snapchat for business can fuel this type of connection with exclusive offers.
You are likely to gain more followers if they are afraid of missing something down the road, without a connection to your business.
Build followers, drive revenues, and create a buzz with special offers on Snapchat.
2. Go Behind The Scenes
Social Media is a great way to get closer to your target audience. With marketing professionals struggling to reach millennials, Snap is a perfect solution.
Millennials check Snapchat before Facebook, Instagram, and LinkedIn combined. But in order to create a solid connection, businesses should work to build customer intimacy.
One reason Snap is preferred is that it offers an alternative to traditional social media. Using Snapchat for business requires companies to leverage that difference.
Creating behind the scenes features about your company, products, employees, and brand will bring a solid connection to your current and potential clients.
3. Give A Demonstration
Snapchat stories allow businesses to give a creative demonstration of their product or service. While these demos should be crafted to the strengths of the app, they are sure to be a hit if done properly.
Users prefer the reality aspect of Snap. In a world of sleek marketing campaigns, Snapchat offers an alternative.
Keep this in mind when creating a demonstration. Play to the exclusive access of the app and you will be combining strategies.
One of the most important parts of Snapchat for business is a customer-centric approach. Even more than other marketing, make sure you are playing to the desires of your customers.
Too much of a traditional sales pitch will likely turn them off and have them heading to another story. Make sure you are brand-centric in every part of your Snapchat marketing process ,and your followers will reward you.
4. Create An Ad
While there are many other opportunities for marketing on Snapchat, creating an advertisement can reach an audience effectively.
Like other Social Media marketing opportunities, creating an ad on Snapchat will combine the strength of paid advertisement with a targeted approach. You can leverage marketing research alongside the ad itself.
As a result, you can connect marketing expenses directly to revenue results. This type of ROI tracking will inform decision making in every aspect of your operations and marketing.
Knowing the types of ads your audience responds to can help design every other part of your strategy. You will build better offers, demonstrations, and content across the board.
Plus, with the definitive ROI, Snapchat ads allow you to double down on positive results. You will know that investing more in a similar strategy will bring increased results.
5. Feature Followers
Want more followers on Snapchat? Reward the ones you have by featuring them in your Snapchat stories and content.
Snapchat for business is the perfect avenue to get to that Holy Grail of marketing– earned media, or referrals. Having your customers recommend you to their friends and family is a sure way to gain traction for your business.
92% of all people prefer earned media, or referrals, when making decisions about goods or services. By featuring your followers you will be combining a great Snapchat for business strategy with an avenue to earned media.
Other users will be sure to add you and will associate your goods and services with their Snapchat connections.
Featuring followers is an easy way to make the most of basic Snapchat tools.
6. Partner With Influencers
If you are just getting started with Snapchat for business you may want to look to the experts for help. Digital marketing experts can help you with an overall strategy and create content, but influencers are a major part of the app.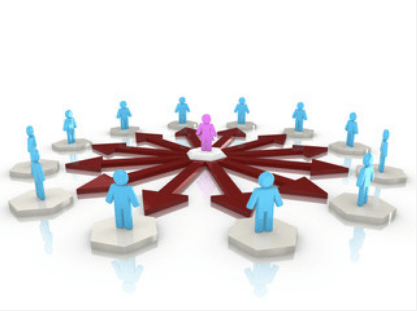 Influencers have the benefit of a following that already trusts their opinion. You can tap into these networks of people by partnering with influencers.
Depending on the goods or services you are marketing, there are influencers who can better suit your products, services, and brand.
Sometimes partnering with an influencer can be as simple as offering a discount, free product, or service. In other cases, you may want to pay a high-end influencer for a greater network reach.
In any case, partnering with an influencer can create a larger audience.
7. Use Geofilters
The Geofilter capability is a fun way to use the best of Snapchat for the benefit of your current and potential customers.
Geofilters let users overlay location-based text and stickers in their posts and messages based on their location.
Creating Geofilters for your business introduces more of that exclusive content that Snapchat does so well. Using Snapchat for business should include you creating Geofilters that are exclusive to your location.
The better the filter, the more likely users will want to come by and use it themselves. In this way, your customers will be spreading the word and driving more business to your locations.
Since these filters are location-based, users will have to come to you to get them. If you add new filters and promote these new filters on Snapchat, you could boost repeat business as well.
8. Be Exclusive
Using Geofilters and special offers are ways to leverage the exclusive aspect of Snapchat for business. Every part of your Snapchat for business marketing campaign should make use of this exclusivity.
Users on Snapchat don't want the same content as Facebook or Instagram offers. They are looking for a personal and exclusive connection.
Businesses should be careful not to mimic the same content across channels. Investing time and energy in Snapchat may not require big budgets, but it does require special attention.
If users think they can get the same content elsewhere you will be defeating your own exclusive strategy. You may lose followers in favor of your other Social Media networks.
You also may damage your Snap strategy altogether. Users see Snap as different and you should too.
9. Build Your Brand
The ultimate goal of Snapchat for business should be building your brand. As with all other aspects of digital and traditional media, as well as operations, marketing means protecting your brand above all else.
This is easier said than done. We are all familiar with companies who have made missteps in brand management that hurt their business in both the immediate and long-term.
Building a brand starts with knowing your brand. Companies should pin down their core values and brand personality before entering any Social Media campaign.
The immediate results of digital media can backfire if not managed properly. All content, messaging, and strategies need to tie back to your brand.
10. Make News
An interesting behavior of Snapchat users is that they use the app to get their news. Young people, in particular, prefer Snapchat stories for their news.
Knowing this preference should alter the type of content marketers build on Snapchat. Rather, they should include news stories as one of their content types when reaching a Snapchar audience.
Just as marketing professionals depended on press releases in traditional media, Snap offers a similar opportunity. Users can build feature news stories and integrate these with their other content types.
Varying content is a major benefit of using Snapchat. Combining news, offers, and featuring customers can build your following.
Plus, this type of varied and interesting content will keep your followers coming back for more.
11. Play To The Audience
The reason Snapchat for business is so effective is that it plays to a specific audience. Unlike traditional media where marketing professionals worked in a loose range, Snapchat is super precise.
You know exactly who your followers are. Plus, you know the strengths of different types of Social Media.
That said, it is important for companies not to pander to their audience or try too hard. One way to make missteps is to treat your audience like a stereotype.
Snapchat for business means playing to your audience rather than diminishing your brand. Paying special attention to the combination of audience and your brand is the best way to make a sincere connection.
12. Endorsements
Beyond your followers and influencers, you can use Snapchat for business to leverage endorsements. While larger companies rely on celebrities for endorsements, this isn't the only way to create winning strategies on Snapchat.
Snapchat and other Social Media apps are great for location-based marketing. This is good news for local businesses.
You won't need to tailor your message to customers who may never need or want your products and services. Rather, use endorsements that are local celebrities.
This is also a good opportunity to partner with other businesses. An endorsement featuring another local business owner could help both your brands.
Integrating endorsements, networking, and influencers will connect additional users to your business. They all also work to connect the personality and character of an individual to your company.
13. Solicit Reviews
People use Social Media to share moments, thoughts, and feelings. This is something you should welcome and encourage when using Snapchat for business.
By nature, you are soliciting reviews when connecting with endorsements and influencers. You are encouraging others to do the same.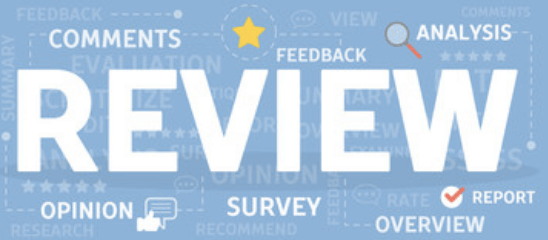 Too many businesses are afraid of negative reviews in the digital age. They worry that one bad review could crash a business.
Instead, look to reviews and response as a great thing. You are getting a more intimate connection with your customers.
Plus, you can respond to reviews with your own messaging. Don't just solicit reviews, use them to your advantage.
You may create a more personal connection with your audience. You may turn a customer with an issue into a satisfied client.
14. Tell Your Story
Snapchat stories help users frame a narrative about their life. They offer the same opportunity for any business when reaching out to customers.
The explosion in live video is due in part to the popularity of Snapchat. Users get an instant connection, satisfaction, and a way to frame their story.
Marketing professionals who keep the unique medium of Snapchat for business foremost in mind when crafting content will succeed. Snapchat is different from feature movies, newspaper ads, and even traditional commercial content.
But it allows you to tell a personal and direct story. The possibilities of leading a customer from problem to solution are numerous.
You can tell the story of your brand. You can tell the story of a new product.
But make sure to use Snapchat as a storytelling platform.
Get The Best Assistance
For companies looking to boost revenue and target a unique audience Snapchat for business is a must. But for companies new to Social Media marketing, or the Snapchat app, this can be an intimidating experience.
You may need expert help. Five Channels offers the best in digital marketing services for our clients.
Contact us today for your Free Digital Marketing Review.
Owner and Chief Marketing Officer, Jason Hall, and his team specialize in creating brand awareness / traffic and lead generation / marketing funnel and conversion optimization, while utilizing the appropriate marketing channels available within your industry. With diverse clients throughout the world, Jason's team is well connected within many industries to assist with your marketing strategies. With no long term contracts and various levels of service, Jason's team will increase the quality of your online traffic, leads, and sales.
Free Website Audit Tool
See how well optimized a web page, landing page, or blog post is for an exact keyword or phrase
About the author...
Located in the heart of the Emerald Coast - Destin, FL, founder and Chief Marketing Officer, Jason Hall, and his team specialize in creating brand awareness / traffic and lead generation / marketing funnel and conversion optimization / and PR campaigns, while utilizing the appropriate marketing channels available within your industry.
With diverse clients throughout the world, Jason's team is well connected within many industries to assist with your marketing strategies. With no long term contracts and various levels of service, Jason's team will increase the quality of your online traffic, leads, and sales.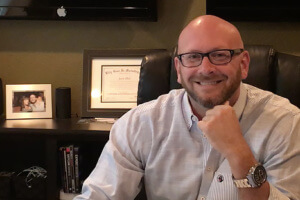 Request a digital marketing strategy session today and we'll show you what you've been missing!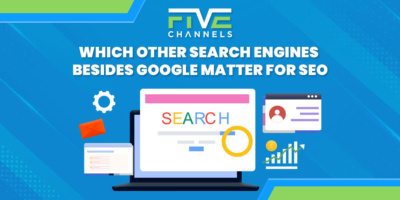 Are you struggling to improve your online presence and boost your website's SEO? Google is the most popular, but optimizing…