Let me hit you with a couple hypothetical situations.
First hypothetical situation: you have a new AC system installed in your home. The installers are phenomenal, the job is done quickly, and the system is up-and-running in record time.
Second hypothetical: you get a new roof. The installers show up six hours late. They work for two hours, call it a day, and say they'll be back tomorrow morning. They don't show up for another two days.
Things like that happen to people all the time.
Compare notes with friends and family. One of the first questions they ask you is: 'Did you read any of their online reviews or check their Facebook page?'
The number one method of advertising has always been word-of-mouth. However, in this day and age, word-of-mouth advertising is done via the web with stellar online reviews.
90% of consumers read online reviews before visiting a business. That's a lot of people. It's easy to see how important these web recommendations become when you have a real life situation like the two mentioned above.
Great reviews generate great business leads. Bad reviews…well, too many of those and your business will tank.
But, how do you get these reviews for your business?
Simple. Read on and find out the best ways to generate online reviews for your company.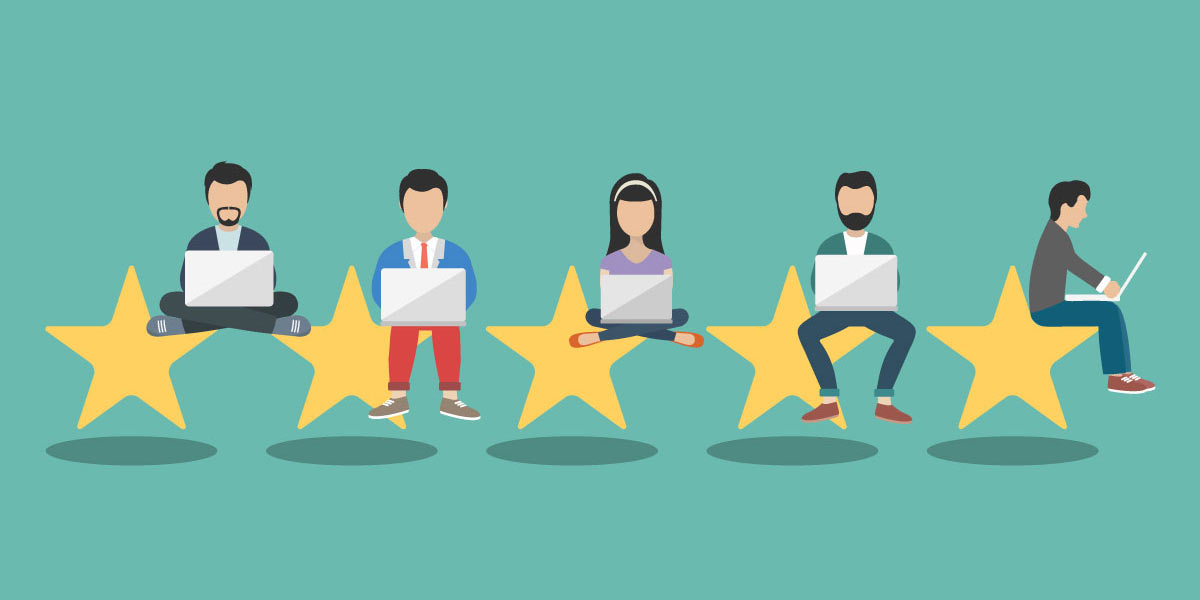 Generating Awesome Online Reviews
Generating online reviews can, literally, happen overnight. All it takes is making the first move by understanding the importance that an online presence can have for your business.
To gather these fantastic reviews, you have to have a place to showcase these fantastic reviews. Places like Google Local, Yahoo Local, Angie's List, Yelp, YellowPages, and any other web-based advertising outlet needs to be tapped ASAP!
Setting up profiles on each of these sites gives you more access to potential customers that can search for your company by geographic location or relevance.
Now, let's talk about how to generate some awesome online reviews and launch your business into the stratosphere of success!
Get Social
If you don't have any social media accounts, you're already off the online consumer's radar.
Gone are the days that people weed through flyers in the mail or ads in the newspaper to find businesses they want to use. Everything is done online.
Facebook, LinkedIn, Twitter, Instagram, and Snapchat are the social media powerhouses that have the ability to make your business incredibly visible on the web. Tapping into something like a Twitter strategy or a Snapchat strategy can transform your business overnight.
Getting people to highlight those five little stars on any social media site can be the kiss of good fortune for your business. Plenty of studies show that most people are visual, so seeing multiple stars with multiple ratings can quickly generate the business and leads you want.
Furthermore, there are tools that can help you with your reputation management:
1. If This Then That
The IFTTT site is free and allows businesses to set up rules, which are so cutely referred to as 'recipes'. These 'recipes' allow you to monitor what people are saying about your business and services on the web by quickly sending any reference to your email inbox.
Using this tool allows you to know what's going on in your industry. Also, IFTTT shows how you are comparing against your competition or what you need to do to get ahead of your competition.
2. Google's Me On The Web
Google is one of the most trusted names on the internet. And with good reason.
Their "Me On The Web" tool is just another fantastic way that the search engine powerhouse can help us know where our business stands in the public eye.
So long as you have a Google profile, you can utilize this intuitive feature which is wildly simple to use. Located on the Google Dashboard, you can create alerts by simply typing in your 'alert criteria'.
Interested in knowing if people are typing in your business name? Create an alert.
Interested in knowing if people are searching for your specific services? Create an alert with 'your business name' + 'name of your specific service'. It's that simple.
Knowing how people are tracking you down on the web can be incredibly helpful and profitable if you decide to utilize SEO or PPC services to advertise your company.
3. Social Mention
Want to see what types of blog, Twitter, and Facebook terms are being searched for the most? Social Mention may be your answer.
Benchmarking is incredibly important when it comes to staying ahead of your competition. Knowing what your industry competitors are doing, what they are offering, or how they are different can help you boost your business and increase your online reviews.
This site allows you to know what your potential clients are looking for when they type in certain search criteria.
Train Your Staff
I'm not referencing the need to train your staff to perform your offered job or service. That's assumed to be a needed factor for getting great online reviews.
I am, though, referencing the need to train your staff to ask for reviews when they finish with a job well done. If you have installers for a product, they need to understand the importance of being personable and professional. These are two popular reasons why people decide to leave positive online reviews.
How To Train Them
Ensuring that your staff understands the importance reviews can and will bring your way, is incredibly important. A good idea is to offer training for your staff in ways to provide stellar customer service.
Discuss things such as:
Positive demeanor
Can-do attitude
Customer-centered service
Being approachable and personable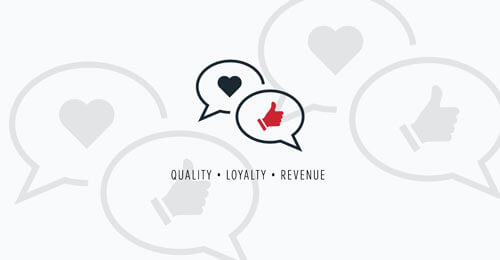 You'll then want to offer training in how to seamlessly ask for services and customer experience to be reviewed online.
What To Train Them
Don't simply ask customers for positive reviews, just leave with a phrase such as, 'We would really appreciate if you would review our business and/or services online if you have a spare moment.'
Short, sweet, and to the point; this simple question, though, is all you need to begin fueling your online reviews.
Make It Easy To Review
Getting someone to write a review may take a bit of strategic planning. Just short of pulling up websites on your customers' personal computers or Smartphones is the only way to know if they will actually write a review. But, that would just be weird and awkward.
However, simply having review sites listed on the back of your business card can be an easy way to remind your customers to rate and review their experience. Also, make sure that any/all of your social media accounts are noted on your business card, as well.
A great way to inspire customers to write an online review is to offer incentives.
Drawings, coupons, discounts, gift cards, and money are enough to motivate many people to write a review and hope to win something. Plus, this is a great way to maintain customer contact. Happy customers stick around; happy customers are loyal and can be your greatest assets in generating great ratings and reviews.
Do Great Work
This doesn't really need much explanation.
If you want positive customer ratings and reviews, then you need to make sure your business provides quality work anytime, and all the time. The fundamental building block of a great review is a great experience.
Sure, there will be times when services are not 100% perfect. However, as long as you and your employees work to resolve any issues that may occur in a professional, courteous manner, you can still salvage a great review.
Be Responsive
Quite possibly one of the more important aspects of securing future online reviews is the responsiveness to the review.
Your customers are taking the time, effort, and energy to write an online review for the services they were provided or the products they were sold. The importance of an owner response to these types of reviews can and will fuel more reviews from future customers.
When a prospective customer reads through reviews, seeing how an owner responds to those that have used their products or services is a massive game-changer.
If there are no owner responses, it looks as though reviews are not appreciated. When a potential customer sees that the owner has taken the time to appropriately respond, can make a world of difference in generating business leads.
Owner responses build trust and rapport, show appreciation, and demonstrate quality communication after services have been provided. A simple, 'Thank you for your business. We were happy to be of service,' can show a potential customer that you are not just interested in their money.
Maximize Those Online Reviews
Getting customers to recognize your business and/or services online is not an incredibly difficult task. However, being the type of business and/or service that validates receiving a glowing online review is key.
Make sure that your company's values and missions are sound; make sure your employees understand that you are focused on being a customer-centric business. Without keeping these goals at the center of your marketing strategies, you won't be able to generate quality online reviews.
Remember the most important elements of generating positive feedback from your customers.
#1. Bulk Up Your Social Media Strategies
Create profiles on as many social media platforms as you can, and make sure to monitor those social media platforms.
This may require the need for a specific person to fill this job, but it's worth it. Social marketing is quickly becoming the fastest way to generate business as well as a strong online reputation.
#2. Train Your Staff
Ensure that every employee understands your drive for creating total customer satisfaction. Make sure that each person that represents your company understands your expectations of how to work with customers and ensure that satisfaction.
You may want to consider staff training opportunities to demonstrate the most effective, efficient, and appropriate ways to work with customers. You may also want to target working on how to positively de-escalate any issues or concerns that may arise when using your products and/or services.
Happy customers leave positive feedback.
#3. Make It Easy To Review Your Business.
This may require you to revamp your business cards, flyers, pamphlets, and any other form of advertising.
Provide links on your business website that directly connect customers to review opportunities. If you can make the process of writing a review easy, seamless, and accessible, your chances of getting more online reviews skyrocket.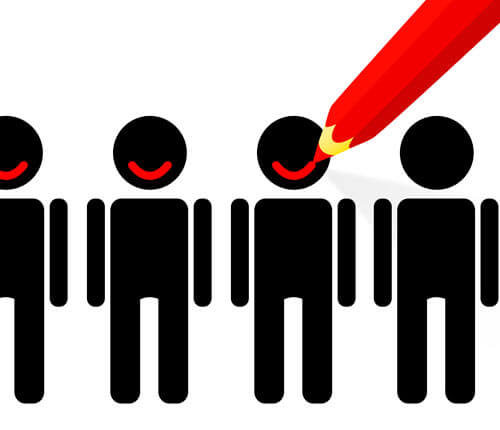 #4. Do Some Really Great Work.
Work that validates the quality of your product and/or service is instrumental when it comes to receiving online reviews from customers.
If your business is notorious for doing spotty work that requires lots of service calls or customer complaints – there is no way that you'll be able to up your online ratings.
Evaluate your business. Make sure that you can absolutely stand behind your values, core missions, and services. If you are convinced that you have an incredible service or product, potential clients will be, too.
#5. Acknowledge Your Customers With Quick, Positive Responsiveness.
Whether you have a happy customer or a disgruntled customer, make sure to respond to their reviews promptly and appropriately.
A quality response from the owner towards an angry customer can make a huge difference in how a potential customer views your business. Responding with a plan to correct or remedy the situation or issue lets people know that you are an honest, reliable, and trustworthy business.
Lure In Those Reviews
Just making a few small tweaks to your overall business mission by including 21st-century marketing strategies can help you generate more business through quality online reviews.
Upping your social media visibility and responding well to your customers that decide to write a review can make the difference between a good business and a great business.
Our global marketplace revolves around online reviews and ratings. Generating awesome services and products that earn quality reviews should be a strong focus of your business mission.
Need some help catapulting your business into an online review generating powerhouse? Call in some professionals that know exactly how to make that happen!
Owner and Chief Marketing Officer, Jason Hall, and his team specialize in creating brand awareness / traffic and lead generation / marketing funnel and conversion optimization, while utilizing the appropriate marketing channels available within your industry. With diverse clients throughout the world, Jason's team is well connected within many industries to assist with your marketing strategies. With no long term contracts and various levels of service, Jason's team will increase the quality of your online traffic, leads, and sales.
Free Website Audit Tool
See how well optimized a web page, landing page, or blog post is for an exact keyword or phrase
About the author...
Located in the heart of the Emerald Coast - Destin, FL, founder and Chief Marketing Officer, Jason Hall, and his team specialize in creating brand awareness / traffic and lead generation / marketing funnel and conversion optimization / and PR campaigns, while utilizing the appropriate marketing channels available within your industry.
With diverse clients throughout the world, Jason's team is well connected within many industries to assist with your marketing strategies. With no long term contracts and various levels of service, Jason's team will increase the quality of your online traffic, leads, and sales.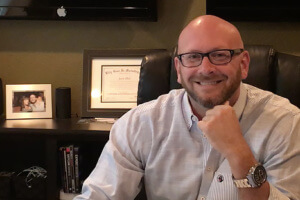 Request a digital marketing strategy session today and we'll show you what you've been missing!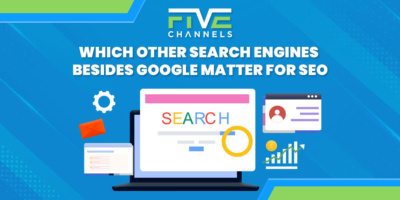 Are you struggling to improve your online presence and boost your website's SEO? Google is the most popular, but optimizing…