It takes 52% more marketing touches to close a sale than in the past. Since so many touches are required, you have to get creative with B2B marketing strategies.
Learning about B2B marketing trends can give you ideas and help you keep up with the competition.
When you're marketing B2B and are up against a longer sales process, you need all the help you can get. Having multiple strategies will allow you to do the touches that you need to get the sale.
Check out these nineteen effective marketing strategies you can implement in your business.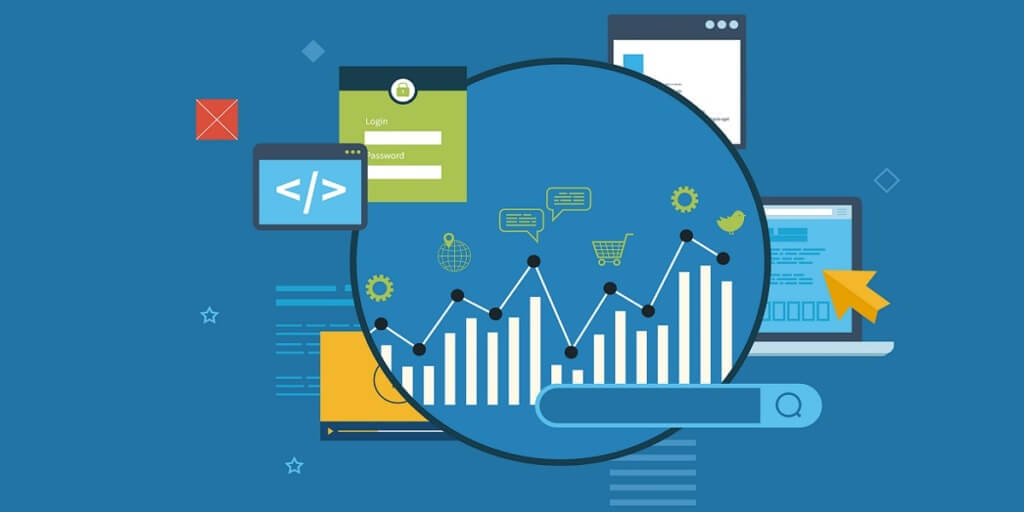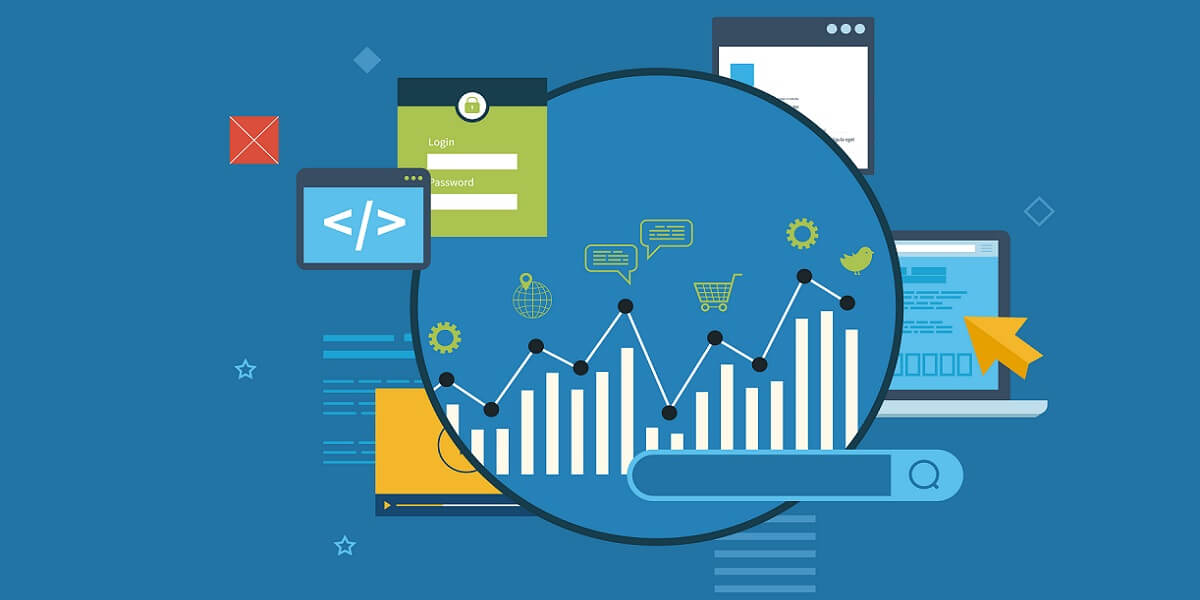 1. Customer Experience
The customer has many options for who they want to do business with these days. You're one of the many other businesses selling the service you want to get into their hands.
Customer experience is one of the best ways to set yourself apart from the masses. People remember interactions with you and your company. If they were not only positive, but they were exceptional, that's what gets attention.
As you're working on giving the customer what they want, think about things like how responsive your company is, how committed and how seamless your process is. Customer experience isn't something that is optional anymore, and news travels fast.
2. Specific with Strategy
Many people fail to get specific with their strategy. As we move into the future, more people understand the importance of putting together a specific strategy. While doing something might be better than doing nothing, it isn't going to get the results that you want.
You should know which marketing methods you're going to be using, who is going to do put things together, and more. If your company doesn't get very specific, very little is likely to take place.
3. Marketing Automation
Marketing automation is becoming a must for B2B companies. You don't want to miss out on following up with an important client. You also don't want to forget to send a reminder about a meeting.
Automation helps you run more of a "set it and forget it" process. While there is some upkeep, and you'll need to change out messaging as things change, you are able to spend less time on mundane tasks and let the robots do the work for you.
There are many ways to use marketing automation in your business. Email marketing with autoresponders are one of the most popular marketing automation tools, but there are more to take advantage of.
4. A Written & Implementable Strategy
Even if you have some sort of a marketing plan, you aren't going to get the best results unless it is written down. You should write your plan down and delegate it so people will be able to put it to work. You don't want to be the one doing it all.
As you're writing your plan, think about how you can break it into smaller tasks. The more specific you are about each step, the more likely it is that your team will be able to carry it out.
5. Building a Community
Never underestimate the power of building a community. More businesses are focusing on building a community to nurture and retain their potential clients and current client base.
You have to choose a community method that is going to work for you. Sometimes digital communities are enough, but other times having an in-person meet up is necessary for some audiences.
6. Intel from Customer Conversations
While most businesses get that big data can help them with marketing, what about smaller data? What about data from customer conversations?
The customers are the ones companies are trying to please. Looking at small data like conversations through email and chat will allow your company to see directly into what customers are thinking. You'll see whether they are happy, upset, what their biggest pet peeves are, and more.
7. Account-Based Marketing
Spreading the net wide, spraying like a shotgun, throwing mud on the way and seeing what sticks? None of those strategies are going to work anywhere near as good as account-based marking. The reason so many B2B companies are turning to account-based marketing is because of its pure effectiveness.
With account-based marketing, you have the opportunity to get very specific with who your marketing dollars are reaching. Some platforms allow you to only market through demographics, but other platforms allow you to target people at a specific company, specific job title, and more.
8. Content Matching the Buyer in the Process
How many times have you been considering a product or service, entered your email, and started to get uninteresting content? I am guessing it has happened to you more than once.
The reason you get these emails that are uninteresting, and most often unrelated to what you're trying to accomplish, is because of lack of content matching. Most companies have one size fits all campaigns that go out whenever you sign up to their email list.
If your company wants to stand out from the crowd, you'll embrace the trend of content matching. When you send the right message at the right time, your likelihood of getting a conversion goes up as people go through your sales funnel.
9. Influencer Marketing
While influencer marketing has been around for a long time, it hasn't been as accessible as it is now. A company of any size can approach influencers of any size providing they have a budget that can handle the cost.
Influencer marketing is a game-changer for businesses. People trust influencers and are more than happy to spend money with their favorite brands. As companies take notice of how even small influencers move the needle the money going toward influencers continues to rise.
10. Partnering with a Marketing Agency
Most small to medium size companies can't afford to build out their own in-house marketing team. While a large in-house marketing team might not be a possibility, outsourcing marketing makes a lot of sense.
When you can outsource your marketing to a company that specializes in marketing businesses, it makes sense all around. Your company doesn't have to pay employee benefits or get a physical building so they can work. The overhead is zero because the marketers are someone else's responsibility.
11. A.I.
A.I. is taking major strides this year, and that means major changes for B2B marketing. Instead of having to sort through endless data to determine which leads are the best, turn it over to A.I. Worried you're going to get a piece of personal information confused? Turn it over to A.I.
B2B marketing will never be the same as A.I. allows salespeople to become more effective.
12. Spending 1-10% On Marketing
Companies are beginning to see how important marketing is to their overall success. A general rule that will be part of many companies' plans is that they will spend between 1-10% of their revenue on marketing.
Many B2B companies haven't spent much money on marketing and have instead focused on sales. Moving forward things will be different.
13. Podcasts
Having a popular podcast is like being an internet radio star. If your company can set up a great podcast to educate your audience, you can get a lot of attention. When your audience pays attention to you, you're able to build a relationship with them through ongoing episodes of your company's podcast.
People often like to listen to podcasts when they're on their morning run or doing some other activity they might be doing "mindlessly." If your company can put out enough content to get them listening on a regular basis, you'll be the go-to provider when it comes time to buy.
14. Email Marketing Personalization
Email marketing personalization is going beyond just the name. Almost anyone can figure out how to put someone's name in their system when they send out emails. The latest trends use the information A.I. gathered and plugs them into emails in a smart manner.
15. Reoptimization
Do you feel like you never have enough content? The big companies know that clients aren't paying close enough attention to know when they reuse content. You can reuse content a few times without becoming repetitive.
You may choose to change the article, video, or another piece of content a little bit before publishing it to another forum, but some companies leave them completely as is.
16. Lead Conversion
Instead of blowing through leads and not trying to increase the conversion rate, more B2B marketers are working to convert leads. When you're marketing to businesses, even the competition tends to talk. You don't want to burn your reputation in the industry by failing to take the time to convert leads.
17. Local Searches
Businesses want to rank for local searches with their B2B marketing efforts. Getting local searches for your company's products and services allow you to immediately know who you're marketing to so you can adjust your messages accordingly.
If you want to rank in local searches, you need to claim all of the local business pages. If you're a national company servicing the area, you can still claim local search direct pages in some cases. If you have the opportunity to grab local citations, you should get that done right away.
18. Paid Ads
While B2B has a reputation of being very direct to get the sale, paid ads are playing a part in B2B marketing. Your company's leads are on platforms that offer paid advertising, so why not get their attention while they are there?
There are many different types of paid ads you can consider. You can put your money into anything from Google's display network, pay-per-click on Google, Facebook, and other platforms.
Each platform is different, so when you're making a decision on which one to use, look at the demographics of the platform. If you're a SaaS company marketing to big business, then Instagram and Facebook might not be the best place for you to be.
19. LinkedIn
People have highly overlooked LinkedIn over the years. While other social media platforms have grown leaps and bounds, LinkedIn has quietly grown its user base. Now almost every business professional you speak to is on LinkedIn.
The free version of LinkedIn has a lot of capabilities that B2B marketers can use in and of itself. There are also premium accounts that allow you to unlock extra search abilities. You can also look into running ads on the platform.
The people on LinkedIn are business oriented. They aren't there to look at cute cat videos and play farm games. If you want to approach people when they are in the mindset to do business, then LinkedIn is a good platform to look into.
One of the popular ways of using LinkedIn to get to decision makers is through InMails. While you usually need to be a 1st level connection to someone to email them, if you have an InMail, you can contact them without being connected with them.
One thing to think about when you're marketing on LinkedIn is that most of these people are business people with busy schedules. Make sure you get to the point and let them know the value in your message right away.
That being said, LinkedIn does cost a little more to advertise on than platforms like Facebook, but you can get very targeted with your messages. You can contact people through account-based marketing, through boosting your videos, in-feed posts and more.
Learn More About B2B Marketing Strategies & Trends
Now that you know all of these above B2B marketing strategies, you have a lot to think about. You may need to pick and choose which strategies you want to work on first since there are so many.
It can be overwhelming when you get started, so begin with one strategy, see how it's working for you and move on to the next. Use this site to stay up to date on all the latest information in the online world. If you need more help, reach out for your free digital marketing review today.
Owner and Chief Marketing Officer, Jason Hall, and his team specialize in creating brand awareness / traffic and lead generation / marketing funnel and conversion optimization, while utilizing the appropriate marketing channels available within your industry. With diverse clients throughout the world, Jason's team is well connected within many industries to assist with your marketing strategies. With no long term contracts and various levels of service, Jason's team will increase the quality of your online traffic, leads, and sales.
Free Website Audit Tool
See how well optimized a web page, landing page, or blog post is for an exact keyword or phrase
About the author...
Located in the heart of the Emerald Coast - Destin, FL, founder and Chief Marketing Officer, Jason Hall, and his team specialize in creating brand awareness / traffic and lead generation / marketing funnel and conversion optimization / and PR campaigns, while utilizing the appropriate marketing channels available within your industry.
With diverse clients throughout the world, Jason's team is well connected within many industries to assist with your marketing strategies. With no long term contracts and various levels of service, Jason's team will increase the quality of your online traffic, leads, and sales.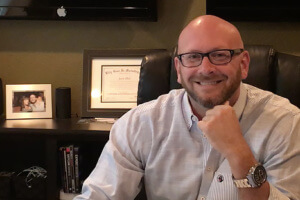 Request a digital marketing strategy session today and we'll show you what you've been missing!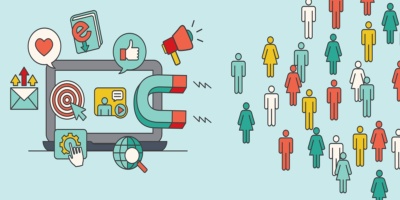 No one wants to consider the possibility of their startup doing poorly, but the sad fact is that about 20% of…