Today, the social networking app TikTok boasts over 2 billion downloads worldwide. It has around 800 million active users in several countries.
With this many users, not many brands have taken to advertising on TikTok yet.
Why? Because advertising on TikTok is still a somewhat new concept. It has only been a little more than a year since the platform offered ads to brands.
Still, that doesn't mean it's not going to be effective for you. If you do it right, you can stay ahead of your competitors.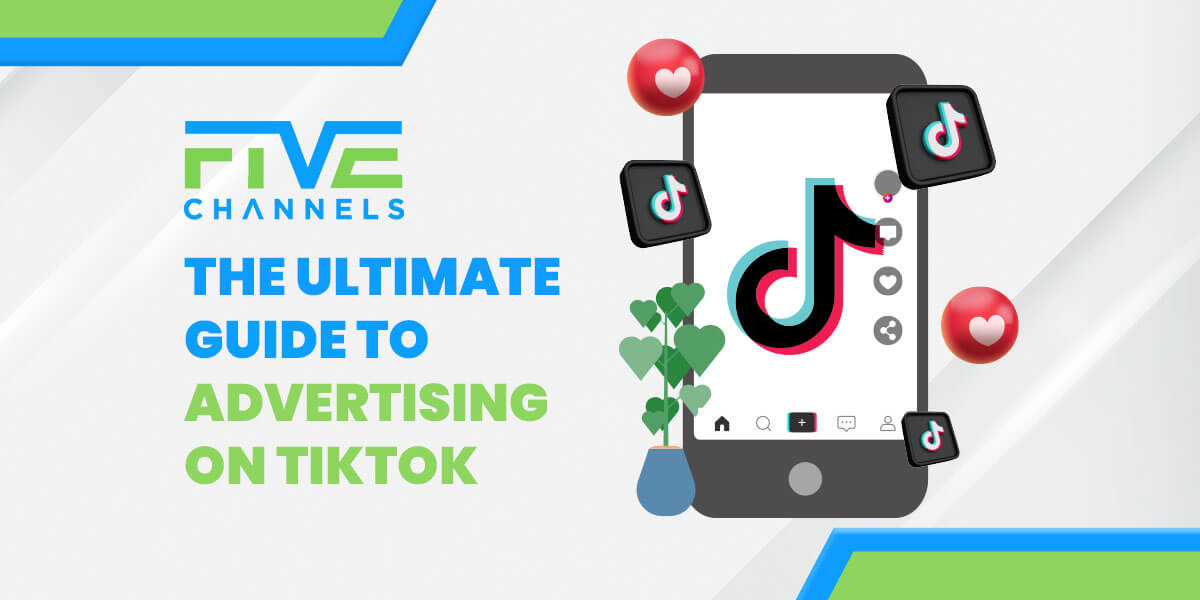 Your Audience
It's no secret that the platform caters to the younger generation. To be specific with numbers, around 60% of TikTok's users are 16 to 24 years old.
That said, your target audience should be the same demographics. If your target is the older generation, this isn't the platform for you. In fact, 62% of online seniors aged 65 and above are on Facebook if that's the demographic you're after.
Your audience on TikTok will also be global, as TikTok is available in 155 countries and 75 languages.
However, we're not dismissing the possibility that the older audience may yet grow on TikTok. The youth indeed tend to adopt new platforms first, but the adults and even the elderly would follow later. This is what happened to Facebook and what's happening to Twitter and Instagram.
As an advertiser, you need to stay ahead of the curve. It might be worth it to study the platform now, so you can adopt it as quickly as you can when the need arises.
If your audience is young, then that's all the more reason to study its advertising opportunities.
How to Advertise on TikTok
There are three main ways you can market on TikTok. Many brands mix and match or do all to widen their reach. Choose a strategy below that best suits your goals.
Create a TikTok Channel
Brands can create a TikTok channel, which can gain followers. They can post content there for their followers to see.
You can use your channel as you would a regular social media account. You have to tailor the content to fit the platform and the audience.
As TikTok is all about fun, you can use your channel to create sneak peeks and behind-the-scenes. It's a great way to showcase your personality and appeal to viewers.
Your videos don't even have to have big production value. You can take this opportunity to be authentic. Users don't expect well-crafted videos, anyway.
Give your employees a smartphone and they can do the rest. They can film themselves doing a popular challenge. This will make your brand relatable.
Having a channel also gives you an avenue to connect with your audience. They can like your videos and leave a comment. In turn, you can respond to comments or comment on other videos.
When you have a solid following, you can launch a branded challenge from your channel.
Work with TikTok Influencers
This platform has influencers, too, so all those influencer marketing techniques on other sites and apps like Facebook, Instagram, and YouTube will work on TikTok, as well.
Influencers on TikTok can have thousands to millions of followers. You'll find influencers with different niches and targeted audiences.
There are many ways you can work with influencers on TikTok. For example, you can have them do a Branded Hashtag Challenge. They can then encourage their followers to do the challenge themselves.
They're the option to go for when you want a video to go viral. If you don't have a channel, or you don't have enough followers yet, you can instead have an influencer with a large following do the challenge for you. This will ensure the challenge's visibility, boosting its probability of success.
You can also do traditional influencer marketing. Here, they can show your product in a video. They can dedicate a video to highlight your product, or they can wear or use it in their next video.
For instance, the influencer can show how easy apps are to use. For a clothing brand, the influencer can post a short video of a haul from them or a shot of them wearing it.
Pay for Advertising on TikTok
TikTok is relatively new in the advertising scene, being quite a young app itself. It released in September 2016 as a new social app. It took almost two years for it to surpass Instagram and YouTube in the number of downloads on the Apple Store.
By late 2018, it created an advertising pitch deck. In 2019, it began rolling out in-platform ads to brands.
Today, advertising on TikTok isn't as popular as Facebook or Instagram ads yet. However, brands are now learning the potential of the platform in reaching their audience.
TikTok offers powerful tools that allow you to target the audience. You can customize the age, gender, interests, location, and other unique variables. You also get access to insight reports and ad management tools.
TikTok's ad manager lets you automate the process of creating, delivering, and optimizing your ads. You can configure the schedule and even select certain times of the day.
It also gives you two budgeting options, daily and lifetime. You can set a budget and then adjust it at any time thereafter. You can also select your desired bidding methods.
As for the ad itself, TikTok offers plenty of options.
Types of TikTok Ads
Like the other social media giants today, TikTok offers a lot of ad tools for businesses. The market is stabilizing, so they're worth looking into now.
In-Feed Ads
In-feed ads are similar to user videos. On TikTok, these videos are something like Snapchat or Instagram Stories, in case you aren't familiar with it.
They appear in the For You feed, in-between organic posts. As such, users can interact with your in-feed ad as if it were a native post. They can like, comment, and share the ad like normal.
The video can last up to 9 to 15 seconds. However, you only have about 2 to 3 seconds to convince the users to continue watching.
You have only that amount of time to stop them from scrolling. You'll have to pay the most attention to the visuals. If the users have the sound off, the visuals will work harder to convince them to stay and put the sound on.
In-feed ads are the only biddable advertising option for now. They use any of the three action models:
CPM (cost per 'mille' or 1,000 views)
CPC (cost per click)
CPV (cost per view of 6 seconds)
You can use in-feed ads to boost brand exposure, launch a new product, or call users to action. TikTok allows you to put a call-to-action (CTA) on the video. You can use a CTA to lead the users to your app's download page, visit your website, or shop now.
Brands can also use in-feed ads to redirect the users to a Branded Hashtag Challenge.
Brand Takeover
Brand Takeover ads are exclusive to different categories. With this type of ad, TikTok allows one brand each day to "take over" one category.
For this reason, it's the most expensive advertising option on the app. With a high barrier to entry, it's the big brands advertising on TikTok that usually leverage this type of ad.
When you first open the app, a video ad immediately takes over the whole screen. After this, the users will see more ads from the brand on the For You page. The ads can be a mix of still images, videos, or GIFs.
You can also put a link on the ad that will lead users to a Hashtag Challenge on TikTok or a landing page on your website.
A brand takeover lets you reduce competition for a single day. Your target audience will only see you for the day, giving you maximum exposure for the whole day.
However, you only have that much time to maximize the use of your Brand Takeover ads. Make sure you spend as much time on your ad itself as you're spending on the ad space.
This type of ad is a great option for when you're looking for fast growth (and you have a huge marketing budget).
TopView Ads
This offering takes your ad to the most coveted spot on the feed, the unmissable first video. It evolves the Brand Takeover concept, but it doesn't show up right after the user opens the app.
Rather, it becomes the first in-feed post after 3 seconds. It's a long-form video that takes up the full screen, so you have the full attention of viewers. It auto-plays, as well, and it has the sound on throughout the whole experience.
By this definition, it integrates Brand Takeover with the native experience of In-feed videos. It can last up to 60 seconds, maximizing brand exposure and visibility.
You can also link the ads to an internal or external landing page.
Branded Hashtag Challenge
Hashtag challenges are a huge part of TikTok culture. You'll usually see hashtag challenges on the Discovery feed. That's why this kind of advertising opportunity is unique to this platform.
The basics are you launch a challenge, create a branded hashtag, and encourage others to do the challenge. This capitalizes on the users' tendency to follow trends and create content.
Each time users do your challenge they will post it on TikTok with your branded hashtag. Their followers can then see the video, enticing them to do the same.
Branded Hashtag Challenges are a great way to increase user-generated content. They can include both organic and sponsored content.
When a user clicks on a sponsored hashtag, it will take them to an internal landing page. The page has the brand logo and a link to their website. It also contains a description of the challenge and the popular videos of the challenge.
You can have as much fun as you want when creating the challenge. Remember that it must be fun for the users, too, so rigidity and seriousness don't have a place here. It can even be as simple as stopping raindrops, like the #raindropchallenge that garnered over 1 billion views.
Running a successful challenge will also allow you to integrate into the community. You'll have much better successes from then on, whether you do in-feed ads, launch a channel, work with an influencer, or more Branded Hashtag challenges.
Branded Effects
When users post a video, they can add special effects like filters, stickers, and lenses. They can use these to provide better context or enhance their content. They transcend languages, so it allows you to cast a wider net.
Branded effects are custom effects, allowing brands to design stickers on their own. These become available for use for 10 days at a time.
While these effects are live, the users can find them on their choices and add them to their videos. They will appear in the trending section to make it easier for the users to see them.
It's a good way to encourage users to interact with your brand as they play with your branded stickers and filters. It's a fun and visual way to build awareness and boost brand messaging.
A good thing about it is that you can be as creative as you want. You can experiment with styles to create a fun experience for your audience.
Take Advantage of TikTok Ads Now
Advertising on TikTok might be a new landscape for marketers, but there's not a doubt that it's the next step they need to take, especially if their target audience is the largest demographic on the platform.
You don't need to go alone, though. We can help you get started and learn more about TikTok advertising. Contact us today and let's talk TikTok.
Owner and Chief Marketing Officer, Jason Hall, and his team specialize in creating brand awareness / traffic and lead generation / marketing funnel and conversion optimization, while utilizing the appropriate marketing channels available within your industry. With diverse clients throughout the world, Jason's team is well connected within many industries to assist with your marketing strategies. With no long term contracts and various levels of service, Jason's team will increase the quality of your online traffic, leads, and sales.
Free Website Audit Tool
See how well optimized a web page, landing page, or blog post is for an exact keyword or phrase
About the author...
Located in the heart of the Emerald Coast - Destin, FL, founder and Chief Marketing Officer, Jason Hall, and his team specialize in creating brand awareness / traffic and lead generation / marketing funnel and conversion optimization / and PR campaigns, while utilizing the appropriate marketing channels available within your industry.
With diverse clients throughout the world, Jason's team is well connected within many industries to assist with your marketing strategies. With no long term contracts and various levels of service, Jason's team will increase the quality of your online traffic, leads, and sales.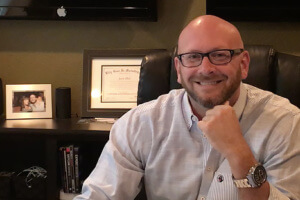 Request a digital marketing strategy session today and we'll show you what you've been missing!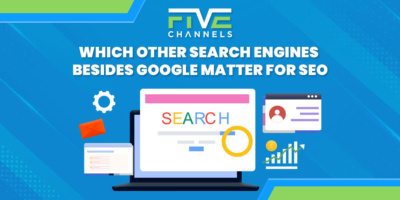 Are you struggling to improve your online presence and boost your website's SEO? Google is the most popular, but optimizing…