With the passage of another year, and a whole decade, people are reflecting back on the changes that we've witnessed over the past ten years. From the artists who transformed music, to the movies that typified the decade, everyone's got a list.
So, it shouldn't come as much of a surprise that marketers have also got in on the self-reflection. While looking back at the evolution of advertising over the past ten years is great, we think it's time to consider trends that well shape 2020.
With that in mind, let's dive into an examination of some of the e-commerce shopping trends that will define the decade to come. That way, instead of being caught off guard, you'll be ready to take full advantage of these trends.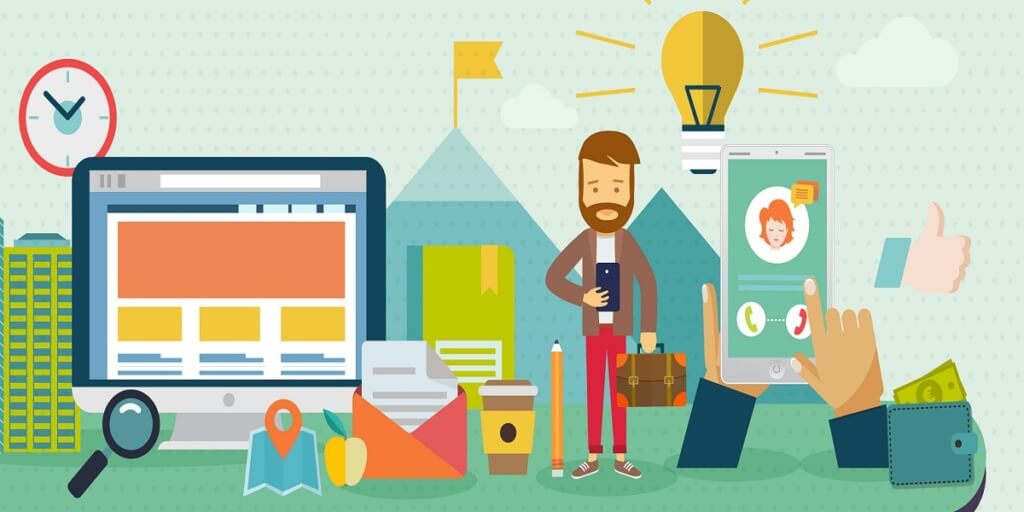 The Rise of Social Commerce
During the 2010s, the line between e-commerce and social media became blurrier. This trend will continue in 2020 in the form of social commerce.
Why? Because the average American now spends 24 hours each week online. When you compare that to the number of hours people spent online in 2000 (9.4 hours) that's a dramatic change in behavior.
Mobile devices are fueling this thirst to be online, too. In 2010, just 23 percent of individuals accessed the internet through a mobile device. Today, that figure has increased to a whopping 84 percent!
What's more, smartphone email use has increased from 21 to 79 percent. These statistics not only have major implications for how Americans behave and approach politics, but it also will change the shopping landscape in the next decade.
When we couple this with the fact that members of Generation Z now spend two to three times more while shopping on social channels than your average consumer, you can see the makings of a consumer revolution here.
Which sites do they use to shop? Generation Z prefers Snapchat and Instagram.
As for their Generation X compadres, they're huge fans of shopping on Facebook. No matter how you slice it. if you're not selling via social media, you're going to lose out on countless opportunities in 2020.
Omni-Channel Marketing is on the Rise
How can you rise to the challenges in the decade ahead? You need to take an omni-channel approach. What does that mean?
Omni-channel personalization refers to the ability of your company to deliver a seamless and consistent experience across multiple channels.
This approach also factors in the necessity to make this experience user-friendly across the many devices people now use to access the internet and, more specifically, social media channels.
Omni-channel personalization will impact everything from how to approach email drip campaigns to how to get your brand more exposure on Instagram.
In other words, your biggest challenge moving forward is going to be how to highlight your brand through a streamlined marketing model across countless applications and devices. Yes, it's a tall order, but it's also an inevitability.
After all, Generation Z remains tethered to the internet almost constantly throughout the day.
Why do I keep mentioning Generation Z? Because they are currently on track to be the BIGGEST consumer generation on Earth.
If you're not on track to make social shopping your priority in 2020 while establishing omni-channel personalization, then it's time to reconsider your strategy. Forward-thinking e-commerce brands will be, so why not yours?
Focusing on a Younger Demographic
While we're on the topic of Generation Z and Generation X, let's talk more about the importance of incorporating young people into your marketing demographic. Young people will, and already are, trending culturally.
Put another way, they're now a major driver of demand in consumer markets.
Since Millennials and Generation Z share very similar consumer, political, and social views, they will also bring with them a paradigm shift in the e-commerce world.
How will this impact your brand? For one, you can no longer think of static online websites as enough. You'll need a more fluid ecosystem. One that's defined my many threads of content mediums.
It's also important to remember that this social shopping revolution is poised against the backdrop of continued technological innovations.
These innovations will include disruptors to the current makeup of social media channels as we now know them. Just think about how big MySpace was back in 2010.
I'm not just talking about the rise of apps such as TikTok either. There will also be major developments around proprietary cryptocurrency. Facebook is already dabbling heavily in this area with Libra.
The point of all this? Don't let your brand be taken unaware by youthful consumers, social media disruptors, and tech innovations. Stay at the forefront of these developments by following reputable media outlets and remain ready to adjust.
Let's Talk More About Evolving Technologies
When it comes to online shopping trends, you've also got to stay aware of how video content, social apps, and other evolving technologies will continue to change the playing field.
Sure, I don't have a crystal ball, but staying aware of the late predictions and current events will help you remain at the forefront of new developments in social media shopping.
The sooner you can take advantage of these new trends, the more likely you'll see impactful results.
Alright, so let's talk about some of the most recent developments. If you haven't already heard, there's movement away from Facebook by Millennials and Gen Zers. Where are they headed instead?
They're investing more time and energy into apps and channels such as TikTok, Snapchat, Instagram, and YouTube. What are they most interested in on these channels? Short-form video content.
Of course, they're not alone when it comes to these preferences. Ninety-one percent of consumers prefer visual or interactive content like videos to static media. Just think about how that's going to impact things like effective video marketing via email.
What's more, internet video traffic is projected to grow by a compound annual rate of 33 percent through 2022. Expect this trend to be accompanied by new technologies for video streaming and mobile applications.
For starters, these will include progressive web applications (PWA) and the pending materialization of 5G.
Getting in the Game Now
That said, how can you take advantage of this knowledge now? By getting on board when it comes to YouTube. If you haven't heard, it's the second-largest search engine in the world, only trailing Google.
In other words, it's time to start posting videos!
Otherwise, you're going to have a serious problem reaching out to and growing your brand among the younger generation. Right now, a huge boost in video content consumption is occurring, and it shows no signs of decreasing anytime soon.
The transition to things like PWA will ramp this trend up even more. While we're on the topic of PWAs, here's what you need to know.
PWAs are a hybrid e-commerce mobile application and website. They evolved out of a need for deeper and faster integrations for social shopping functionality in apps. Particularly for social media.
PWAs load after than mobile sites, and there are already many early adopters of this technology that you should be aware of, including Lancome and West Elm.
Why are PWAs such a big gamer changer in 2020? Because the younger generations you need to target have spent much of their lives online. That means they have mighty high expectations when it comes to their internet experience.
They're not going to patiently wait around while your images, videos, and website fully load, So, if you want to attract them, you've got to get your digital content up to their speed.
PWAs represent, hands down, one of the best ways to capital on trends in online shopping.
Learning from Other Brands Will Help You Succeed
It can feel mystifying and overwhelming to consider all of the marketing changes that will redefine online shopping in 2020. That's why it's helpful to study the models of other companies to see how they're approaching these changes.
For example, Lancome recently converted its website to PWA. Guess what happened next? They received an increase in conversion of 17 percent and ramped up mobile sessions of 51 percent.
In other words, slow-loading tech had been getting in the way of a significant percentage of sales. Don't assume that these changes are going unnoticed, either.
Depop represents another example worth taking note of. They are a social fashion app that targets Generation Z members as well as Millennials. They just closed $63 million in funding!
What does this mean? Social commerce and technology will continue a blissful state of union in 2020 and beyond.
Other examples of this include channels like TikTok and Monkey that offer "merch-drops."
Understanding and Taking Advantage of Emerging Social Media Channels
It must've been amazing to work in marketing and advertising back in the 1950s, as marketers in days gone by had little more to worry about than print and TV ads.
Oh, how things have changed.
Not only do you have to worry about today's most popular social media channels, but you also have to pay attention to what's coming down the pipeline and then use these observations to take full advantage of new channels.
So, put prudent evaluation of new social media channels at the top of your to-do list in 2020. Again, we get that this requires a little crystal ball gazing, but if and when your brand gets it right, it could be the biggest game-changer you've ever seen.
Now isn't it worth giving that a chance?
Here are things to keep in mind for the immediate future. For one, both Snapchat and Instagram are currently constructing e-commerce projects to keep pace with other upstart social commerce apps coming onto the scene.
Instead of looking at this with trepidation, recognize it for the unequaled opportunity it is. In fact, it's no exaggeration to say that in 2020, small businesses will have more opportunities to bring in new consumers than ever before.
It will, however, take thinking outside-of-the-box and staying apprised of the latest developments going on in the social shopping sphere.
Social commerce will connect social media users with the brands that they love through a simple click. They will reduce the average number of searches needed to find the right products. Search numbers now sit at about a dozen.
Find ways to cut down on the number of searches it takes for your niche market to find your brand and its products, and you've got a winning model in the new year.
The Changing Face of Shopping Trends
If you think about it, shopping has and always will be a social experience. Of course, new technology and changing consumer behaviors will continue to reshape how consumerism looks in 2020.
From malls to social media, shopping trends evolved in drastic ways during the 2010s. To survive heading into the immediate future, you'll need tasty on top of the latest and developments and be willing to adjust quickly and efficiently.
Are you looking for more marketing and advertising tips to give you an advantage heading into 2020? Before you can move forward with a successful new strategy, you have to understand where you're at in terms of marketing performance.
We can help you do this with our free digital marketing review. Click here to get started. We'd be happy to show you how we can collaborate in 2020 to get your brand front and center when it comes to social shopping.
Owner and Chief Marketing Officer, Jason Hall, and his team specialize in creating brand awareness / traffic and lead generation / marketing funnel and conversion optimization, while utilizing the appropriate marketing channels available within your industry. With diverse clients throughout the world, Jason's team is well connected within many industries to assist with your marketing strategies. With no long term contracts and various levels of service, Jason's team will increase the quality of your online traffic, leads, and sales.
Free Website Audit Tool
See how well optimized a web page, landing page, or blog post is for an exact keyword or phrase
About the author...
Located in the heart of the Emerald Coast - Destin, FL, founder and Chief Marketing Officer, Jason Hall, and his team specialize in creating brand awareness / traffic and lead generation / marketing funnel and conversion optimization / and PR campaigns, while utilizing the appropriate marketing channels available within your industry.
With diverse clients throughout the world, Jason's team is well connected within many industries to assist with your marketing strategies. With no long term contracts and various levels of service, Jason's team will increase the quality of your online traffic, leads, and sales.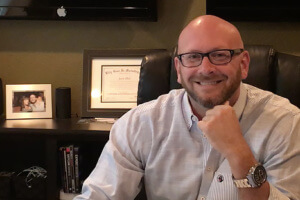 Request a digital marketing strategy session today and we'll show you what you've been missing!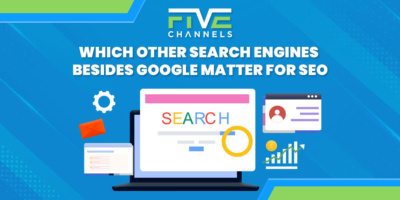 Are you struggling to improve your online presence and boost your website's SEO? Google is the most popular, but optimizing…