With more than six million businesses on Google, you need to stand out. To do this, you need to understand search engine optimization (SEO) for Google Maps so that you can rank higher on its search engine.
Understanding how to rank higher can seem difficult against all your competition, but there are several tricks to ranking higher than the rest. Whether you're looking to rank a small or large business, it's possible to do so.
Below, we have everything you need to know about how to rank on Google Maps to bring more customers to your business.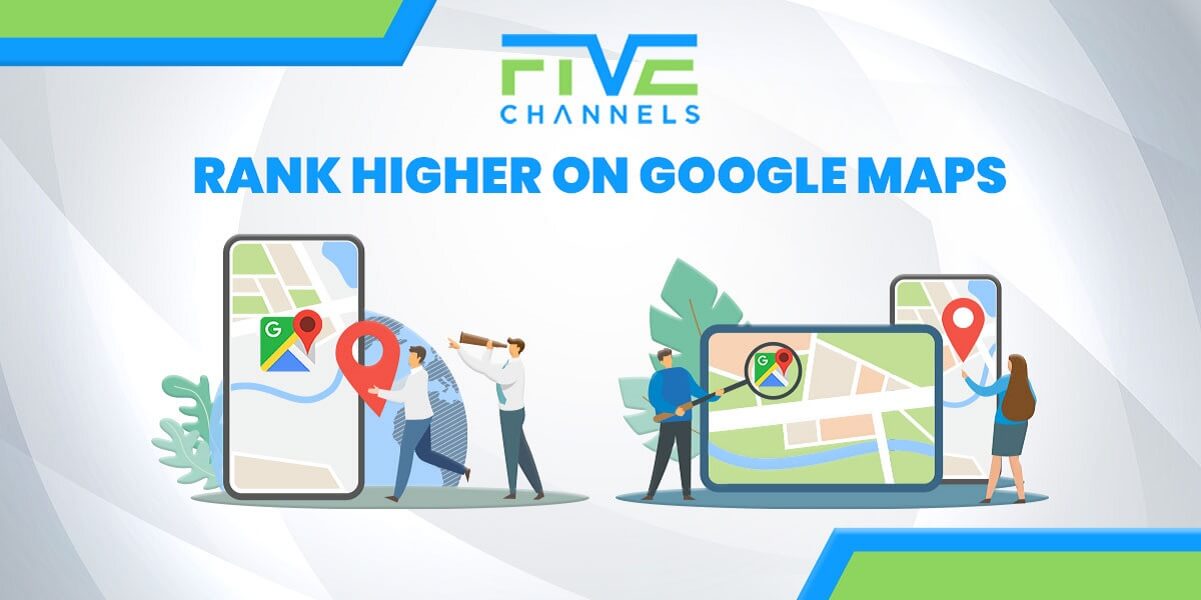 Make Sure You're Actually Listed
If you're going to rank on Google Maps, you need to make sure that your business is actually listed. Some businesses remain unlisted. Therefore, they can't be found.
To check whether or not you have a listing on Google Maps, it only takes a few steps:
1. Go to the Google Maps website or app.
2. Search for your business' name using the search bar to the upper left of your computer screen or top of your phone screen.
3. If you see your business' name with an address beside it, you have a listing. If you don't see your business listed, click on the button that says, "add a missing place."
Even if you haven't personally created a listing on Google Maps, you should check to make sure that no one else has added it.
If someone else has added your business to Google Maps, it doesn't mean that they have control over the information related to your business. You'll have to claim your business later, which is what we'll discuss next.
Claim Your Business as Yours
Claiming your business is very important. Adding a business allows you to provide basic information about the business, but claiming it allows you to add more information so that customers can find it more easily.
The more information you add about your business, the higher your business will rank on Google Maps.
In order to claim your business on Google Maps, you need to have a Google My Business account. Once you're done creating a Google My Business account, you can claim your business by clicking one of the following buttons: "claim this business" or "own this business." The phrase will see depends on how you enter the website, but the command is the same.
What to Do if Someone Else Has Claimed Your Business
If you find that someone else claimed your business on Google Maps, there are steps that you can take to get your business listing back.
Ask your coworkers if they've claimed the listing: It's possible that a partner of yours or an employee of your business could have already claimed the business on Google My Business. Whether it was for a marketing assignment or something else, they could've needed access to the business.
Allow Google to attempt to contact the individual: If you can't find someone near you that's claimed the account, let Google know. They'll attempt to contact the person who was last associated with the business' account.
Follow Google's prompts: Google knows what to do if neither party can get into contact with the individual. On the Google My Business page, you should see a choice for rectifying an already claimed business. Follow Google's suggestions from there.
Consider contacting Google through Twitter: Google's Twitter team is famous for their helpfulness and swiftness. Consider contacting Google's team on Twitter if you're looking to solve the problem as easily and as quickly as possible.
Add Accurate Information to Your Business Profile
Once you've claimed your business' profile, it's time to let your audience know more about your business. After all, it's not the name and location that draws a customer to a store.
You need to let your potential customers know what you sell or what your service is. Google allows you to do this easily through categories and subcategories. By choosing the most relevant categories for your business, Google can help more customers find you.
With this, Google is also a big fan of keywords. If you aren't familiar with search engine optimization, keywords are searchable phrases. They're words that someone may type into a search box if they're trying to find your business.
You want to figure out what these keywords are and include them in your business description so that Google knows to send those searchers to your business. Truly, keywords are the way that Google knows what your business sells, which industry your business is in, and how it fits into the grand consumer schema.
If all of this sounds confusing, just remember, keywords are important.
However, we do highly recommend that you learn more about keywords so that you can harness the power that searchability gives you.
Consolidate and Correct Your Business Information
The worst thing you can do regarding your business' profile on Google Maps is to have too much information. Your customers want to be able to find information about your business quickly.
First of all, you shouldn't confuse them with conflicting information. Make sure that all of the information related to your business is correct and consistent.
You should also make sure not to have too much information on the listing. Give your customers what they need to know.
Don't give multiple addresses if there's only one for your customers to go to. Don't give multiple phone numbers if there's one line for the business.
Consolidate your business information and give your customers what they need to know.
A listing that is too busy or generally confusing may actually be ignored completely. You don't want to scare them away. Make it simple.
Include Photos of Your Business
Customers love to see photos. Google Maps allows you to put pictures of the inside and outside of your business so that customers can get a feel for the ambiance.
Also, having external photos of the building can help customers find your business faster. This is especially useful for businesses that are tucked away in a hard-to-find area.
For businesses that sell products, pictures can also give your customers an idea of the layout of the store and what kind of things you sell.
You should also post some employee pictures in there. It shouldn't be a picture day lineup, but you can show the manager of that location stocking items on the shelf or an employee assisting a customer on Aisle 2.
Have fun with this and make sure that your store looks enjoyable and put-together.
Encourage Your Customers to Leave Reviews
Most customers depend on reviews. In fact, customers are unlikely to take a second look at your business if it has no reviews or horrible ones. This is why reviews are so important.
However, notice that we said that the quality of the review is important too. If you have bad reviews, customers aren't likely to be pouring into your store, at least not from Google search.
We recommend that you encourage your customers to leave reviews. Some companies offer rewards for leaving reviews and others offer points to redeem for products. Whatever you decide to do, we're sure that your customers will be excited to leave a review in exchange for the reward.
While we're talking about reviews, we have to tell you about responding to reviews. If you aren't responding to reviews, you need to.
If you can, respond to every single review that people leave on your business and its products/services. However, we understand that this isn't an option for many companies.
If anything, we suggest that you take the time to respond to negative reviews. Companies that take the time to respond to negative reviews are often respected much more than companies who ignore negative reviews.
When addressing negative reviews, you should make sure to have grace and show regret. Even if the customer seems unreasonable, you need to show them (and the others reading your response) that you're willing to rectify the situation.
For example, a customer may complain that a shirt that they bought from you isn't true-to-size. You should apologize for the sizing mix-up and offer them the chance to exchange that shirt for one that is their size. You can attach a document with your sizing chart and invite them to contact you to redeem their new shirt.
Post Regularly to Your Profiles
As any popular business would do on social media, you should post regularly on your business' Google profile. Interact with your customers, post new pictures, and make announcements about product launches or special events.
Take some time every week to update your followers about your business. By posting regularly, you are showing viewers that your business is responsive and interactive.
You're more likely to get more customers by regularly updating your profile. This is because Google can sense that you're interacting with your customers and is more likely to rank your business higher on Google.
Optimize Your Website
Surprisingly, optimizing your website can also help you rank higher on Google Maps. Improving your search engine optimization strategy on your website can help Google recognize what your website is about and who to send to your site.
Make sure to attach your website to your business on the Google Maps page so that Google understands that these two entities are the same.
When it comes to optimizing your website, the most important element is that your website is mobile-friendly. Most searchers search via their cell phones. If your website isn't mobile-friendly, Google isn't likely to rank your website anywhere near the top of a search.
Google wants to recommend websites that their searchers will actually enjoy. Therefore, they're more likely to recommend websites that work well on mobile devices.
Incorporate Local SEO
If you own a local business that is looking to bring in local customers, you need to take advantage of local SEO. Local search engine optimization isn't much different than regular search engine optimization.
Local SEO simply helps people find your business based on its location rather than other details. To do this, you need to include location-specific language within your Google Maps listing and your business' website.
For example, if you're located in Atlanta, Georgia, you should include this in multiple places throughout your website.
Your address should be readily accessible throughout your website. Putting your address at the bottom of every page is a great way to include local SEO into every single page.
Local SEO can be used in multiple places, such as your home page, products pages, and even your blog pages. In fact, you should use blogging to your advantage. Use your location throughout the blogs to optimize your site for local SEO.
As potential customers are searching through location-specific information on Google, they will be more likely to find your website if you use local SEO.
Incorporate Google Maps into Your Website
Another way to rank higher on Google Maps is to incorporate or imbed Google Maps into your website. Whether it's a small map in the corner of your website or an elaborate map of your business' location, embedding the website will help your site rank higher.
Incorporating Google Maps will be advantageous for your customers. It isn't just a plug for Google Maps.
Your customers will enjoy seeing your business on the map and being able to find known landmarks around the building. This will help them find your business quickly and easily.
Learn More About How to Rank on Google
You can never learn too much about ranking on Google. There is always something that could be doing better or adding into your SEO routine.
If you're looking to learn more about your SEO strategy and how to improve it, we invite you to try our FREE Digital Marketing Review. We'll review your current strategies and tell you how you can improve your SEO routines. Get started today.
Owner and Chief Marketing Officer, Jason Hall, and his team specialize in creating brand awareness / traffic and lead generation / marketing funnel and conversion optimization, while utilizing the appropriate marketing channels available within your industry. With diverse clients throughout the world, Jason's team is well connected within many industries to assist with your marketing strategies. With no long term contracts and various levels of service, Jason's team will increase the quality of your online traffic, leads, and sales.
Free Website Audit Tool
See how well optimized a web page, landing page, or blog post is for an exact keyword or phrase
About the author...
Located in the heart of the Emerald Coast - Destin, FL, founder and Chief Marketing Officer, Jason Hall, and his team specialize in creating brand awareness / traffic and lead generation / marketing funnel and conversion optimization / and PR campaigns, while utilizing the appropriate marketing channels available within your industry.
With diverse clients throughout the world, Jason's team is well connected within many industries to assist with your marketing strategies. With no long term contracts and various levels of service, Jason's team will increase the quality of your online traffic, leads, and sales.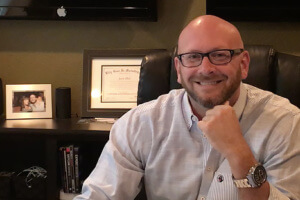 Request a digital marketing strategy session today and we'll show you what you've been missing!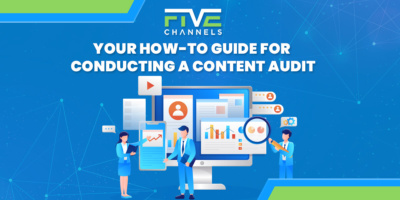 If you're trying to hit all of your marketing goals, never forget that success leaves clues. More than 80% of…