Social media just took a big step forward with the introduction of the VR experience. How is this going to impact all media platforms?
Facebook acquired Oculus VR back in 2014 for $2 billion.
With an investment that big, it comes as no surprise that Facebook CEO Mark Zuckerberg has big plans for the technology.
Virtual Reality technology has grown since the Oculus Rift headset released in 2016. Back when it released, the VR experience limited itself mostly to video games and 360-degree pictures and videos.
It's becoming the next big thing in social interaction. The VR experience is only growing and more businesses are adopting it.
Facebook has now revealed their first major plan for VR technology. Social media will never be the same again.
Facebook's First VR Plans
Facebook has already taken big steps forward in making online interactions seamless. The platform introduced group chats, live video feeds, and the ability to buy and sell products on Facebook Pages.
It is moving forward again with the introduction of a new VR experience. Called Facebook Spaces, it allows users to create an avatar and interact with other people in a virtual room.
Facebook Spaces does allow VR users to continue interacting with those without a VR headset. If someone without VR joins the conversation, they'll appear as a regular voice call in a separate window.
Users can design what the room looks like too. They can use photos of real-world places or use an image they made as the room's background.
This means you and others can meet up in a virtual world. You can make it look like you're in a friend's living room or in the Grand Canyon if you wanted to.
Facebook Spaces also has a feature that lets people take photographs within the virtual world. It also features a selfie stick to simulate traditional, social photography among friends.
Making Social Media More Social
Facebook is already using the Live Video feature to let people interact with each other in real-time. Someone can record a live video and let their friends or followers chat with them or type in video comments as the feed continues.
With a VR experience, the audience can become a bigger part of the activity. Facebook Spaces already allows users to integrate VR technology with the Live feature.
People can hide their true intentions when chatting. This will not be the case with a VR experience. The technology can already translate a person's facial expressions and show it on their avatars.
This means people can fully express their emotions and intentions through VR in a way they can't with chat messages.
Concerts are already changing thanks to Virtual Reality. Artists like Bjork allow people to participate in her music exhibit using VR. People from across the world can socialize while enjoying what the artist has to offer.
Time Managing Director, Clemens Wangerin, compared the VR experience to traditional social media. He points out that with the traditional platform, users are only looking through a window into someone else's activities.
With VR technology, they can now take part in that activity.
This is already coming true with many VR platforms such as vTime. Users can get together in the virtual space to watch a movie together as if they were in the same living room.
Make Non-Social Events Into Immersive Experiences
Wangerin also notes that non-social apps, like Netflix and Hulu, will become communal activities thanks to VR technology. You can't get together with friends on Skype to watch a movie but you can simulate this experience with VR.
Twitch.tv, a social media platform that focuses on live-streaming video game plays, is also changing thanks to VR. Where once a streamer can only voice-chat with the audience, they can now interact with them in a virtual world.
The passive nature of an audience will diminish within a virtual reality space. This immersive experience creates a safe atmosphere for people to express themselves. This not only makes people interact even in events usually deemed non-social but it helps introverts break out of their shells too.
Chatting on Facebook Messenger is a form of passive interaction. You're chatting with someone but the physical and emotional aspects are no longer a part of the equation. You can say anything on chat, whether it's true or not.
With VR technology integrated into communication, chatting now becomes a social and immersive experience.
It's like chatting with someone in real life except you don't have to worry about the way you look. They're looking at your avatar, not you, and this gives people a sense of protection if they're not too comfortable socializing with strangers.
Bringing People Out of Their Shells
Social media has allowed people to step out of their bubbles. A VR experience will improve this even further.
After testing the technology, 83% of introverts admitted they wanted to make friends with the people they met in the VR room. It's estimated that, at most, 50% of the population are introverts.
Virtual Reality will give them a platform to socialize.
One of the study's participants noted that the VR experience creates a subtle way for them to meet someone new. The participant also stated that Virtual Reality takes away the sense of prejudice from conversations.
People who aren't accustomed to new technology will also benefit from a VR experience. It doesn't need the use of a powerful computer, a keyboard, and mouse. People can use VR technology using solely a headset and a phone.
Although VR is popular for its entertainment purposes it is also going to change the educational landscape too.
VR Changes How Schools Work
Educational institutions feel the impact of social media the most. A large percentage of social media accounts are for people under 35. This accounts for students from middle school to college.
Schools around the world are already changing how they educate children. Minecraft now has a free version for students and aims to improve creativity and problem-solving. Many schools around the world have moved away from giving students homework and using a teacher-centered system.
Virtual Reality social media platforms will enhance this even further. It allows students to attend class even if they are sick and at home. It can allow a teacher to interact with the students even if he or she is halfway across the country.
Students can go on virtual field trips, therefore making them much more cost-effective. And, VR can help provide a better education for students with special needs.
Another benefit is that VR creates an interactive educational platform.
Students can be in the same room as a surgeon and watch as the professional performs surgery. They won't disturb or distract the surgeon but they can interact with each other to ask questions and discuss the operation's details.
Changing the Political Landscape
Facebook Spaces and future VR adaptations will also impact the socio-political scene. Political leaders can converse with each other in a virtual world as if they were talking face-to-face.
It's already happened with the recent Clouds Over Sidra event. The United Nations used this event to bring the life of Syrian refugees to world leaders.
Using the VR experience, leaders followed a young 12-year old girl. The program allowed them to experience her daily routine – exploring her refugee home, makeshift classroom and having a family meal.
Gabo Arora, the Director of Clouds Over Sidra, stated that the VR experience is different than passively viewing it on a normal screen. Experiencing another person's hardships through VR creates empathy not seen with only photos and videos.
This is only the beginning. A VR experience can help students promote other charity causes like Yuda Bands, Red Cross and Habitat for Humanity. Students can let other people see what less-fortunate people are experiencing.
If students cannot visit a children's hospital or retirement home, they can still do so with VR technology. They can still present a show and deliver their message.
Using the VR Experience for Business
A wide variety of companies advertise on Facebook these days. As of 2017, over 65 million businesses have a Facebook Page.
Keep in mind that Facebook also owns Instagram. There are over 5 million businesses using Instagram.
This all adds up to one fact: many businesses understand the marketing power of social media platforms. The VR experience will only amplify this.
With a VR experience, like Facebook Spaces, companies can market their business in a new way. They can host conferences in simulated office spaces, for example.
Both examples show how businesses can use a VR experience to their advantage. In both instances, the people in the VR environment can also share photos and videos. This makes it ideal for discussing business needs.
It's also important to note that physical, brick-and-mortar retail stores are slowly dying out. 51% of American consumers prefer to shop online. eCommerce is growing by 23% annually and 96% of Americans with Internet access make an online purchase.
These numbers will only increase with a VR experience ushering in.
Consumers will have the opportunity to see an item up-close before making a purchase. Customer service representatives can answer consumer questions as if they were in the same room.
Facebook's own study revealed 65% of participants want to use VR to visit hotels or holiday locations before booking. Users can see how each hotel room looks before they ever visit the place in person. This will help them decide whether to book a room or not.
VR is also affecting YouTube, the world's biggest social video platform. It is already a popular medium for businesses but with VR it will allow consumers to explore VR shops in full 360-degrees.
Facebook Isn't the Only One: VR is Becoming the New Social Media Platform
Other social networks are following suit. There are many start-up projects already taking advantage of the rising popularity of VR technology. Some focus on specific niches while others provide a general virtual world for people to socialize in.
Some of the most popular VR social media platforms include the following:
PlutoVR is a new social platform that aims to eliminate traditional video calls. According to the creator, traditional mobile and webcam communication do not feel natural. This can change with a VR experience.
LiveLike is currently using the VR experience as a social platform for sports enthusiasts. It allows sports fans to create their own shared viewing experience without having to go a stadium.
There is also AltspaceVR. The network allows VR users to meet in a virtual world to communicate, play games, and work together. As of the time of writing, AltspaceVR is free and is compatible with all major VR headsets.
Other VR social platforms include Rec Room, vTime, and Big Screen. Google Plus also has the Daydream VR headset. The headset works for any phone that has the Daydream app but it is best used with Google Pixel phones.
Don't Wait: Use Virtual Reality to Your Advantage
Virtual Reality is integrating into social media but it's still in its infancy. AltspaceVR currently averages at 35,000 users a month. Facebook's non-VR platform has over 2 billion users. There's a large gap but it's quickly filling up.
Your online store may already have a strong social media presence. Enhance it further with Virtual Reality technology. If you're using social media to drive traffic to your online store then you have to jump on VR.
Become a pioneer instead of a follower. Social media is changing and with it how your business markets itself to the world.
Feel free to contact us for more information. We're always available to help you market on Facebook and prepare for Virtual Reality integration.
Owner and Chief Marketing Officer, Jason Hall, and his team specialize in creating brand awareness / traffic and lead generation / marketing funnel and conversion optimization, while utilizing the appropriate marketing channels available within your industry. With diverse clients throughout the world, Jason's team is well connected within many industries to assist with your marketing strategies. With no long term contracts and various levels of service, Jason's team will increase the quality of your online traffic, leads, and sales.
Free Website Audit Tool
See how well optimized a web page, landing page, or blog post is for an exact keyword or phrase
About the author...
Located in the heart of the Emerald Coast - Destin, FL, founder and Chief Marketing Officer, Jason Hall, and his team specialize in creating brand awareness / traffic and lead generation / marketing funnel and conversion optimization / and PR campaigns, while utilizing the appropriate marketing channels available within your industry.
With diverse clients throughout the world, Jason's team is well connected within many industries to assist with your marketing strategies. With no long term contracts and various levels of service, Jason's team will increase the quality of your online traffic, leads, and sales.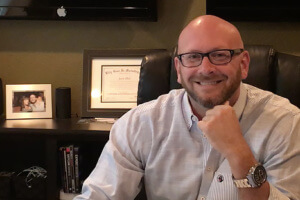 Request a digital marketing strategy session today and we'll show you what you've been missing!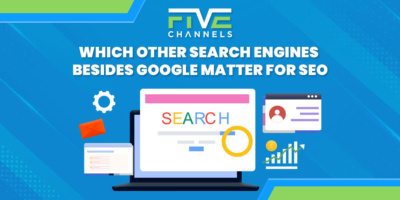 Are you struggling to improve your online presence and boost your website's SEO? Google is the most popular, but optimizing…