Advertising – it is and continues to be the top way to generate leads and boost revenue. But the way we go about marketing today has changed substantially.
If you're still using old-fashioned methods for advertising, then you're quickly falling behind competitors. For instance, television and radio are no longer the most popular forms of media.
Today, it's all about the world wide web. And the way we market on the internet is with digital ads.
Now, there are many good reasons why switching to digital marketing is better for business. There are various forms of digital marketing, including pay-per-click (PPC) ads and content marketing.
But for the sake of this article, we'll focus on YouTube ads and why they should be a part of your digital marketing plan.
Television Ads vs YouTube Ads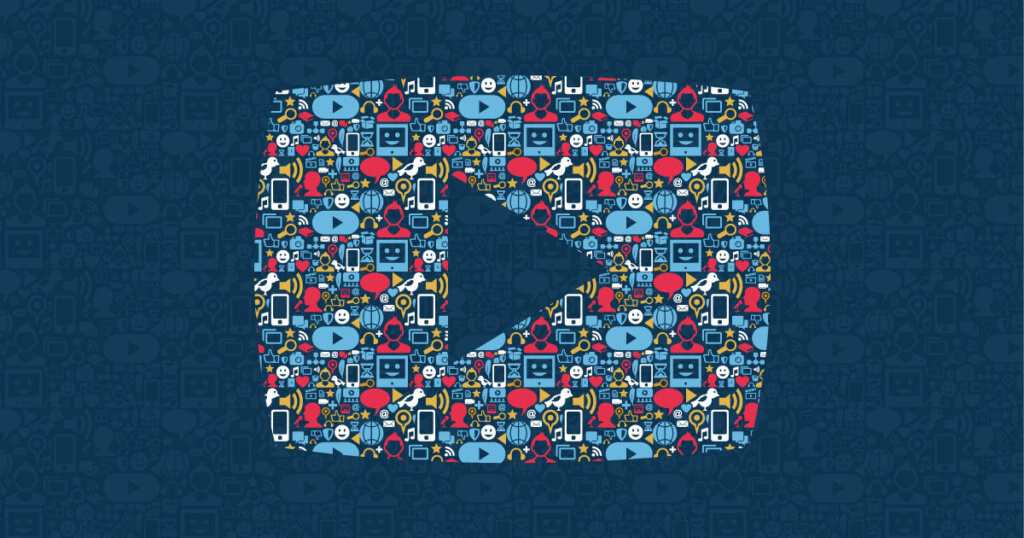 As a business owner or marketer, you need proof that certain methods work. Otherwise, it's just wishful thinking. So we're going to hone in on why ads on YouTube are soaring above and beyond TV ads.
Let's review some numbers.
YouTube Ads Reach An Ever-Growing Audience
The number of people using YouTube today has soared into the billions.
In fact, there are 180.7 million YouTube users in the U.S. and it's expected to climb to 187.7 million by 2019.
And at the same time, more and more people are switching from Tivo and DVR to subscription services like Netflix, Hulu, and even YouTube.
What's interesting is that smartphone-only homes increased by 13% in 2015. So we have more people accessing the web and watching video content using their smartphone.
We can only expect more households to cut the cable cords and latch on to mobile devices for entertainment.
If you're wondering why this is happening, it has everything to do with the amount of content readily available on smart TVs and the web.
Now, let's take a closer look at why YouTube ads outweigh the benefits of using television adverts.
Target Specific Age Groups
When you place an ad on television, you don't get to choose who sees your ads. The best you can do is choose certain programs that are popular among a specific demographic.
However, the internet took away this issue by offering highly-targeted ads. For instance, you can target your YouTube ads towards a specific age group.
So if you want to target men between 25 and 35, then your ads will show up only to these individuals. How is this possible?
If you go to your YouTube account, you'll find the profile you filled out. And this profile determines what ads display to you when you're watching video content. Pretty genius, huh?
Target Specific Geo-Locations
The good news is ad targeting doesn't stop with demographics. You can go as far as to target a specific zip code or radius of a city.
With television, your ads are seen by markets you don't necessarily cater to. Plus, you can't really guarantee that all of your audience is viewing it.
YouTube ads eliminate this by allowing you to target specific areas where you know for sure your customers are.
Pay A Fraction Of The Cost
Small businesses know the pain and agony of being out of the loop of television marketing. This is because it mainly caters to larger corporations with large advertising budgets.
The cost of placing an ad on television varies depending on the time of day, the program showing and the channel. However, the price can run you into the hundreds of thousands or even the millions.
For example, running an ad during the Super Bowl can run you $3.5 million. While an ad spot on American Idol can cost you nearly $500k.
And that's not including the costs of production, which can be $200 to $1,500 for a 30-second local commercial. And as much as $342,000 for a national commercial.
Track Metrics Easily
How sure are you that your television ads are viewed? Truth is, you aren't. Unless you have cameras set up in every home in America, you won't know whether your audience is sitting there watching your advertisement play through.
However, with YouTube ads, reporting metrics are accessible. Everything is tracked, including how many seconds people watch and how many people clicked on the ad (another benefit of YouTube ads).
This allows you to identify which campaigns are faring the best. For instance, your ads targeting men in Alabama may not do as well as your ads targeting women in New York.
So you can learn a lot about who's interested in your products or services. This way, you can tweak your future campaigns to target the correct audiences.
Metrics reports are a real money saver since it prevents you from wasting ad spend on campaigns that are failing.
In a nutshell, this makes creating a budget for YouTube ads is easier and more profitable.
Now, let's look deeper into the benefits of using ads on YouTube.
How YouTube Ads Benefit Your Campaigns
There are a number of benefits you can witness by using ads on YouTube. Of course, it all comes down to the campaigns you create.
No marketing method offers a 100% guarantee for increased traffic and sales. However, if you take advantage of all it has to offer, there is great potential for your business.
So let's review what makes YouTube ads a must-have for your digital marketing strategy.
Attract More Attention To Your Brand
Branding is everything for establishing rapport with your audience. The way you're perceived online dictates how your target market interacts with your brand.
So the ads you create should be high-quality and highly-visual. And if there's anything we already proved, it's that YouTube has a major global audience.
The amount of exposure your ad can get is substantial. YouTube boasts hundreds of millions of daily video views, which speaks volumes of the potential.
To give you some perspective, that's about 300 hours of video people watch every minute.
Potentially Boost Your Traffic Substantially
YouTube is an ever-growing entity, with a proven 50% increase in growth year over year. Now, what this says is that this venue is massive and will continue to thrive for years to come.
So it's a platform you want to use to ensure you get a share of its market. Every person that watches your YouTube ads has the potential of becoming a customer.
Anyone who chooses to ignore the value YouTube holds is shooting themselves in the foot.
The Chance Of Going Viral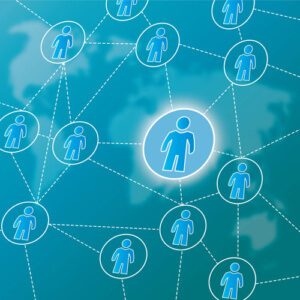 Surely, you've seen one or more videos that went viral on YouTube. What makes this happen is the highly-shareable nature of its videos.
For example, you can post YouTube videos on websites, blogs and on other social media platforms. This takes the viewership numbers to a whole other level.
Needless to say, going viral can boost your brand visibility, traffic and revenue like nothing you've seen before.
So even if there's a chance of going viral, you should definitely take it.
Publish Your Own Content
Now, the beauty of YouTube ads is that they don't only have to display on someone else's video. Of course, this does help. But what's also beneficial is having your very own YouTube channel.
You can have your ads posted to your channel, along with other brand content. For instance, product videos, behind the scenes content and testimonials.
This is the key to going viral, so get creative with your YouTube ads and content.
Boost Your Ranking On Search Engines
Google, Bing, and Yahoo are the leading search engines and they all love social media. So if you have a video on YouTube and trending on other platforms, then it can help boost your ranking.
And let's not forget that Google owns YouTube, so its no surprise video content influences your position in the search engine results page(SERPs).
So by placing video content on your blog or website and having it shared on social media, it sends a ping to search engines. It tells them that your video content is valuable and liked.
This acts as social proof that your content is great, and the sole purpose of Google is to show content that users like and enjoy.
Integrate YouTube Ads Into Your Social Media Marketing
Now, what's interesting about YouTube content is that it's widely watched on social media. In fact, people watch 323 days worth of YouTube videos every minute on Facebook alone.
So if you're not already integrating your YouTube ads and content on social media, it's time to start. Not only will it help grow your number of followers, but it can also draw more traffic to your site.
Plus, as we've discussed, it can give your site a boost in the SERPs.
It's Accessible On A Global Scale
There are approximately 75 countries with YouTube, which displays in 61 different languages. More than half of video views stem from outside of America.
So if you have a global market, then this makes YouTube ads even more compelling.
Also, keep in mind that users watch YouTube on various devices, such as PCs, laptops, tablets, and smartphones. However, the majority of video views are on smartphones.
Build An Image Of Authority
Having authority in the online realm is important if you want to get more traffic. Consumers today like to visit sites that showcase expertise.
For instance, you can create how-to videos for your customers. Or you can offer advice and strategies for overcoming problems they commonly face.
Do note that YouTube is the second largest search engine. So if you create content that's valuable and optimized, it will show up in YouTube search results.
Enhance Credibility And Trust
If your brand lacks the trust of consumers, then you're doomed to fail. So in order to help boost your credibility, you can use YouTube videos and ads.
These show you're a legit organization offering quality products and services. You can build strong relationships with your audience with consistent video content creation.
For instance, offering demonstrations of your products and services or uploading testimonials can help build trust. It's amazing what you can do in a 15-second ad. If you can make it engaging enough, you will get more clicks and traffic.
Some of the ways you can pull this off are to create a YouTube ad showing your product in action or a customer recommendation.
Engage Directly With Your Audience
Now, this is the most impressive thing about online ads. It allows users to click on them and engage with them in other ways.
Today's ads are more advanced, allowing users to answer survey questions or play a game. Engagement is everything in marketing and YouTube ads really nail it.
Once a user engages with your brand, their relationship and trust begin to grow.
Where Do YouTube Ads Appear?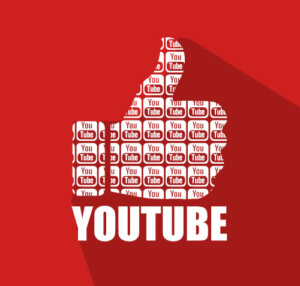 If you've watched YouTube videos lately, you know the various types of ads there are. Some pop up at the bottom of the screen without disrupting the content. And others play in the middle of a video, which you can either watch or skip.
However, there are other ad placements available. If you look at the sidebar where all the videos display, you'll find sponsored content and ads.
You can choose what type of ad you want displaying on YouTube, each coming with different rates. But as always, you can control your budget, so you don't go overboard.
Build Ad Campaigns That Generate Results
What's the key to getting max results from your digital marketing? It's all in your strategy and what you implement into it.
If you're not using the best techniques and tools on the market, then you're not going to get great results. And that's exactly what we focus on at Five Channels.
The services we offer encompass everything to do with building brands and boosting conversions. This includes PPC marketing, content marketing, local SEO, email marketing, social media marketing and more.
Contact us today to learn how we can build a strategy from the ground up for your business.
Owner and Chief Marketing Officer, Jason Hall, and his team specialize in creating brand awareness / traffic and lead generation / marketing funnel and conversion optimization, while utilizing the appropriate marketing channels available within your industry. With diverse clients throughout the world, Jason's team is well connected within many industries to assist with your marketing strategies. With no long term contracts and various levels of service, Jason's team will increase the quality of your online traffic, leads, and sales.
Free Website Audit Tool
See how well optimized a web page, landing page, or blog post is for an exact keyword or phrase
About the author...
Located in the heart of the Emerald Coast - Destin, FL, founder and Chief Marketing Officer, Jason Hall, and his team specialize in creating brand awareness / traffic and lead generation / marketing funnel and conversion optimization / and PR campaigns, while utilizing the appropriate marketing channels available within your industry.
With diverse clients throughout the world, Jason's team is well connected within many industries to assist with your marketing strategies. With no long term contracts and various levels of service, Jason's team will increase the quality of your online traffic, leads, and sales.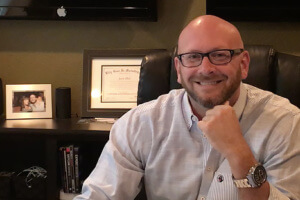 Request a digital marketing strategy session today and we'll show you what you've been missing!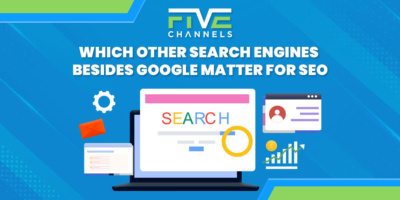 Are you struggling to improve your online presence and boost your website's SEO? Google is the most popular, but optimizing…