Did you know that companies that excel at lead nurturing generate 50% more sales-ready leads?
It's no wonder that more people want to learn how to create sign-up forms that they can use to grow their own business.
Do you want to create an effective sign-up form from scratch?
Here is a simple guide to learn everything you need to know in how to design powerful sign-up forms that will convert.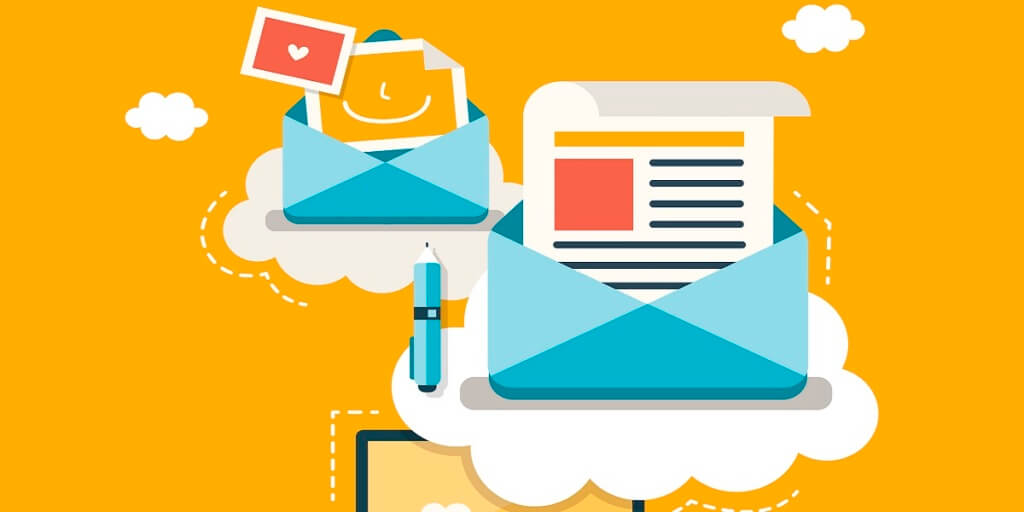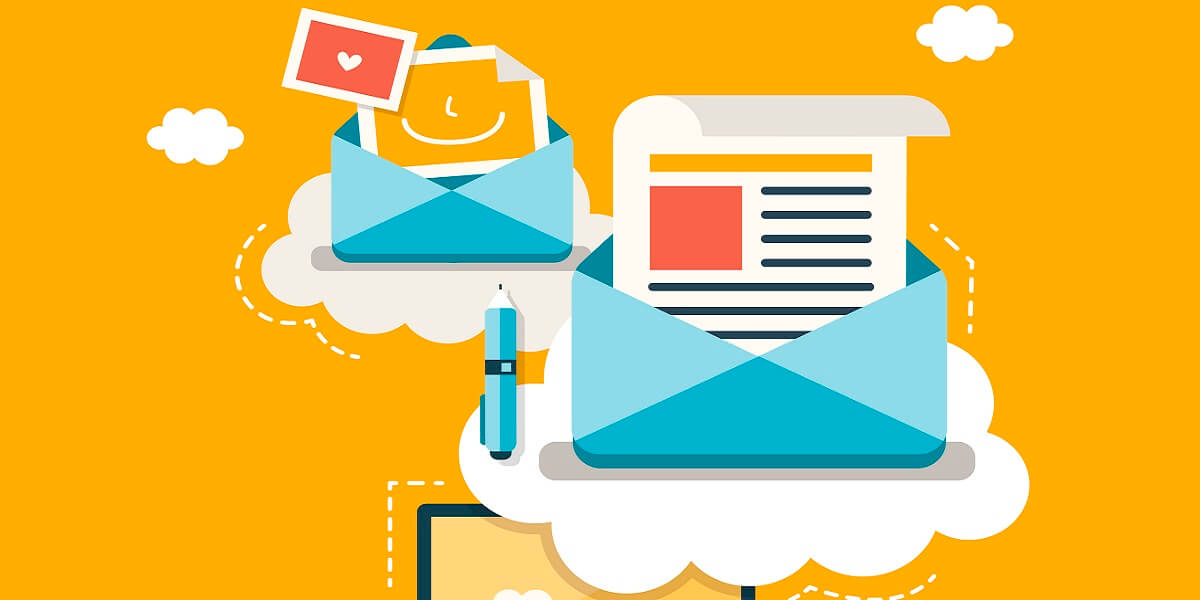 The Benefits of Sign-Up Forms
Every website can benefit from sign-up forms. Sign-up forms increase leads, conversions, and mailing lists. The great news is, once you know what to do, creating a website sign-up form will take a few minutes, and you can embed it anywhere on your site.
The design and purpose of your form will vary depending on what your business is about. Some companies use their sign-up forms to get new customers. Others use sign-up forms to collect email addresses for subscriber lists.
Having a sign-up form gives you the opportunity to communicate with your current customers and potential customers. You're able to share more information about your company, and anything you are working on.
The point of having a sign-up form is for your traffic to convert into a buying customer. After all, what's the point if they're signing up and taking no further action? After spending time and effort getting your potential customers to your site, don't let your efforts go to waste by not nurturing your sign-up form.
Four Main Sign-Up Form Types
The following are the four main types of sign-up forms you have seen or used yourself. They are the bread and butter of this type of marketing, and should be the first areas you explore when you are trying to come up with a template of what to do.
1. Product Forms
These are usually used on e-commerce websites. Before the purchase is made, the customer puts their information in. When a customer is filling out this form before submitting their payment information, the less information they have to put in, the higher the chances they will complete their order.
With product forms, the goal is for them to be clear, display security badges or elements, and show the product the customer has in their cart.
2. Email Forms
These forms are to grow an email list of potential leads. Some companies have adapted using FOMO (Fear Of Missing Out) to promote their blog. The goal with email sign-up forms is to keep them very simple with one field and offer something of value to your visitor in exchange.
3. Service Forms
The goal of this form is to convert a certain number of visitors into a user. These forms are not for a potential customer signing up for a monthly subscription, instead they are signing up for a service that you offer.
These forms are great for services such as gated content, music providers, video providers, etc.
4. Subscription Forms
These forms are part of a subscription-based business. This form is where the visitor is converting into a paying user. These forms tend to ask for the least amount of information.
Subscription forms allow you to use social media to sign-up, such as Facebook or Google info, and they offer a free trial or provide value in exchange for the information. If you use a social media sign-up process, this tool can multiply your conversion rate because most people are already signed up to social media. The less information a person has to type, the higher your chances are for them to sign-up.
Tips to Create a High Converting Sign-up Form
As mentioned earlier, the point of your sign-up form is to give you a way to communicate to potential customers, or with new customers, and nurture that virtual relationship. The following tips will help you with gathering more leads.
Simple Will Go a Long Way
People's attention spans are not very high in today's fast-moving world. Take out any fluff and get to the point. The fewer fields a person has to fill in, the higher the chances that they will enter their information.
To get a person to convert you need your sign-up form to be as short as possible. If the forms are long, and require too much information, people don't take the time to fill them out. The fewer the fields, the higher the conversion rates. 
Think about the fields you choose and ask if they are really needed for what you're offering. If it's a free trial they're signing up for do you need their billing information? These are the type of questions you have to ask before finalizing your sign-up form.
Offer an Incentive
When you want someone to enter their information on your form what are they getting in exchange for this? Offer an incentive to increase your chance of a customer converting. There are endless incentives you can offer, such as a discount off their next purchase.
Once you choose what your incentive is, make sure that it's clear and noticeable to your potential customer. You don't want this to be hidden somewhere in fine print. Instead, you want it to be front and center for them to know exactly what they'll be receiving in exchange.
Columns
Sign-up forms generally only need one column, so they don't confuse people. They are easy to read and fill out. When there are two columns in a sign-up form, it's easier to skip a line, or possibly complete lines out of order.
With one column forms, it's clear in which order the lines have to be completed. With two column forms, you run the risk of someone getting confused, or even frustrated, and stop filling out the form.
If your business requires more information from the customer, such as twenty fields that need to be filled out, then a two column form is a better option. If this is a necessity, then putting ten fields on each column will look more appealing to the eye than twenty fields stacked on top of each other.
CAPTCHA or Not to CAPTCHA, That is the Question
CAPTCHA stands for Completely Automated Public Turing Test to Tell Computers and Humans Apart. In simpler terms, it's used by businesses to distinguish an action done by a bot or a person. They're to avoid spam and detect bots.
This gives people an extra step to complete, and sometimes the CAPTCHA doesn't work, and it has to be entered multiple times. I'm sure you've dealt with this before. Put yourself in your potential customer's shoes.
Sometimes taking the risk of spam or bots is worth it versus turning away a potential customer.
Autocomplete
When you enable autocomplete on your form, it makes the sign-up process easier for your customer. The chances of you being the first person asking them for their information are slim.
If they have filled out their name, last name, email, etc. in the past, their browser might recognize the fields and automatically fill them out on your form. This will only work if you enable the autofill feature when you're creating the form.
The only thing you have to make sure is that the settings for a user to make a correction if needed is easy. You don't want it to be a complicated process if they want to use a different email address.
Make Your Call to Action Stand Out
The call to action should be a clear button for your potential customer to know what to do. You should make the call to action button bold and large for your customer to see.
The point of the call to action button is for your potential customer to feel confident that the information they are filling out and submitting is going to be seen by the right people.
Incomplete Information
If someone misses a field when they are filling out the form, highlight the field that is incomplete. If they miss something by accident, and click the call to action button to submit their information and nothing happens, they might think that there's a problem with your website.
If you have a setting that highlights the incomplete field, they are able to catch it before they give up and leave your site. This is especially important in longer forms when there is more information to look through to find what field they missed.
How Does Your Form Look?
You want to make sure your form is visually pleasant, attractive, and professional. The form should match the look of your brand and site. Putting in the time to create a form that is appealing will leave a lasting impression on your leads.
Let Customers Know What to Expect
After a customer or potential customers take the time to fill out all the fields and click the call to action button, you want to let them know what to expect next. Let them know if they will be hearing from your weekly, monthly, future company or product announcements, etc.
You can do this by sending a thank you email, or automatically opening a thank you page after they submit their info. This doesn't have to be a long dragged out thank you, it can be a short and simple. If they took time out to fill out their information, you can take time out to say a quick thank you or welcome.
Social Proof
You can show your potential leads that others are taking time out to fill your form, and that they should take the time to do it too. This could be in the form of a testimonial, or a product review.
Social proof works because it's a way for people to be influenced by others that have benefited from what you have to offer. People are more likely to take the time to enter their information after seeing that others have benefited from the same information they will receive.
Test Your Form
You want to make sure that your form is working. There is no point in having a form out there that when people enter their information, it doesn't go anywhere or work correctly. If you set up a thank you or welcome, you want to make sure that's working too.
If they submit their information, you want to make sure the data is going to where it should for you to have access to it.
Capital Letters
Typography can impact if a customer enters their information or not. The sign-up forms as mentioned earlier should be easy to read. Be careful when using capital letters, as you want to emphasize information that is important.
In today's society, people associate all capital letters with yelling. You don't want to scare people off because they feel you are yelling at them. Using all capital letters can also come off as unprofessional.
Opt-In Placement
Some sites will have their form appear on multiple locations on their site, until the customer fills it out, then it stops appearing. If you have an e-commerce shop, you will prioritize sales rather than prioritizing email signups.
You can put the sign-up form on the sidebar, in the footer, or have it appear as a popup window either right when someone comes on your site, or when they click a specific call to action on your site.
There isn't a perfect place to place your opt-in form because each business has different needs and priorities.
Sign-up Forms Rock
As you can see from everything mentioned above sign-up forms are a great way to convert new and existing clients into paying customers. If done correctly, you will see an improvement in your leads, mailing lists, and conversions. Are you looking for more ways to create easy and successful marketing campaigns? Check out our blog posts on everything related to digital marketing.
Owner and Chief Marketing Officer, Jason Hall, and his team specialize in creating brand awareness / traffic and lead generation / marketing funnel and conversion optimization, while utilizing the appropriate marketing channels available within your industry. With diverse clients throughout the world, Jason's team is well connected within many industries to assist with your marketing strategies. With no long term contracts and various levels of service, Jason's team will increase the quality of your online traffic, leads, and sales.
Free Website Audit Tool
See how well optimized a web page, landing page, or blog post is for an exact keyword or phrase
About the author...
Located in the heart of the Emerald Coast - Destin, FL, founder and Chief Marketing Officer, Jason Hall, and his team specialize in creating brand awareness / traffic and lead generation / marketing funnel and conversion optimization / and PR campaigns, while utilizing the appropriate marketing channels available within your industry.
With diverse clients throughout the world, Jason's team is well connected within many industries to assist with your marketing strategies. With no long term contracts and various levels of service, Jason's team will increase the quality of your online traffic, leads, and sales.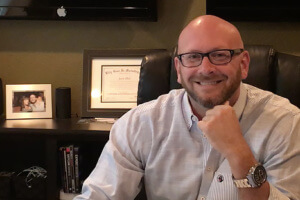 Request a digital marketing strategy session today and we'll show you what you've been missing!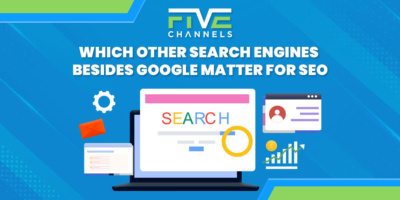 Are you struggling to improve your online presence and boost your website's SEO? Google is the most popular, but optimizing…