We are full blown into the summer months and although this time of year means temperatures are heating up, it often also means business is not.
While summer does tend to be a slower season for small businesses, it doesn't have to mean less revenue. Now is the perfect time to get creative with some hot new summer marketing ideas to engage with your customers.
Take advantage of summertime festivities and use this fun time of year to ramp up your marketing tactics. Whether you decide to have sizzling sales, summer-themed events, or just engage in your local community, there are plenty of ways to make sure your business rises with the heat.
Here are twenty summertime marketing ideas that will have you swimming in revenue all year long.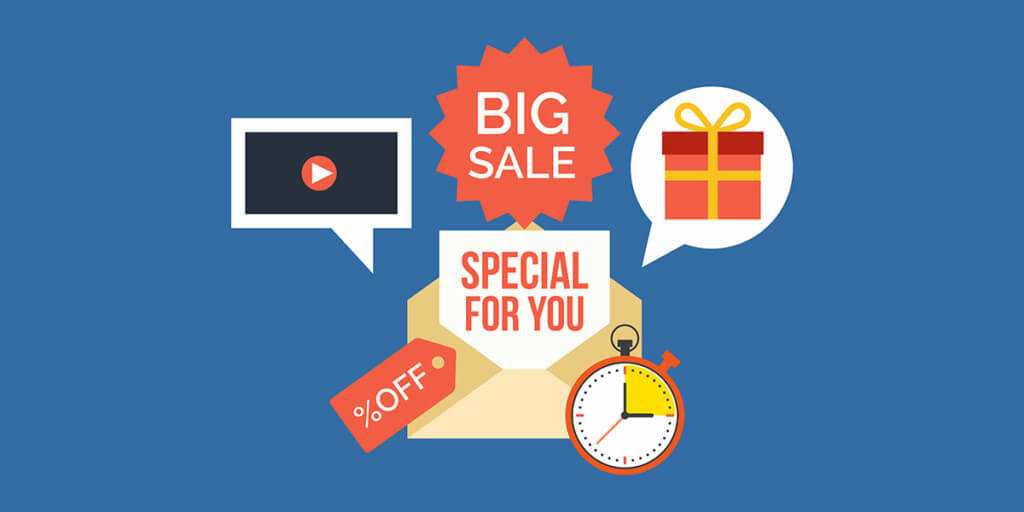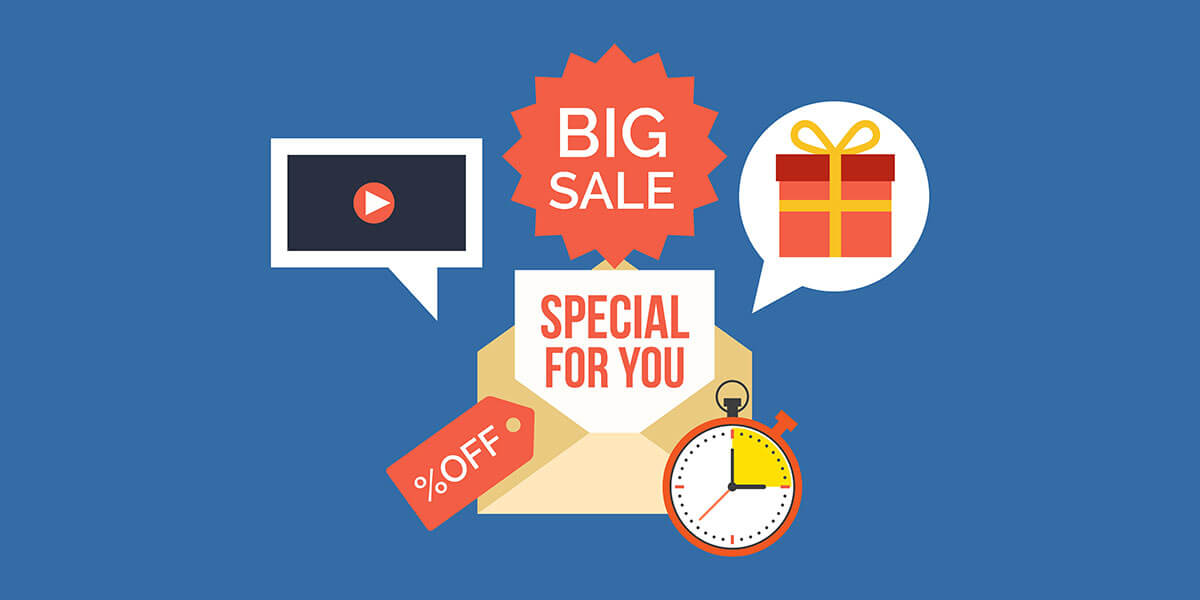 1. Holiday Fun
Summer is full of holidays, both official and fun. Use this to your advantage by running special sales or promotions that coincide with the current holiday.
From Memorial Day, Father's Day, the Fourth of July, all the way to Labor Day, these well recognized holidays are an excellent time to market specific products.
Depending on your business, your strategy will look a little different, but if you own a restaurant for example, having a special around the week of Father's Day that gives customers a free appetizer or beer for bringing their dad in will generate a lot of business.
Also, don't forget about the sillier holidays too. August 31st is International Bacon Day. So, you can always use these fun days to your benefit by offering customers who come in on that day a menu catered toward this delicious delicacy.
2. Temperature Based Sales
Another fun sale promotion is offering a small discount when the temperature gets above a certain degree. This idea is taken from a vintage store in Nashville called Goodbuy Girls, who gave customers $10 off their purchase of $100 or more when the temperature reaches over 100 degrees.
You can also run rainy day sales, to encourage people to come inside and get out of the bad weather.
3. Get Outdoors
Summertime is often filled with lots of outdoor local events. Get your business name out there by participating and connecting with potential customers.
Give people an incentive to come into your store by handing out 10% off coupons, or something else small that will entice them to come in. Street fairs, festivals, and pop-ups are a great way to engage with new people.
Promote these events via your social media platforms so you can connect with pre-existing customers as well.
4. Summer Photo Contest
Have a photo contest on your Instagram or Facebook that encourages customers to share what they are doing during the summer or is something summer themed and related to your business.
This encourages personal engagement, gives you free user-generated content, and will help bring a lot of traffic to your social media accounts. You can even create an added incentive, like a prize or discount for the one who gets the most likes and shares.
5. Give Discounts to Locals
Reward your local customers by offering discounts to those with a valid ID address in the area. Consider running promotions such as 10% off your purchase of $25 or more or having a special locals-only discount day.
This will help build good customer relationships and make them feel appreciated by their local business.
6. Tag Your Friend Post
By creating a post that encourages customers to tag their friends for a chance to win a cool giveaway, you create the perfect marketing call to action. This brings new engagement to your social media and promotes your business.
You can even generate more social media views by allowing customers to enter more than once by tagging more of their friends.
7. Plan a Collaboration
Partner with another business in your area who has a similar customer base to create a collaborative deal. This is a win-win for both businesses and can help generate sales.
Each business involved works to sell the summer themed package and split the proceeds.
For example, a movie theatre could partner with a restaurant for a fun date night themed deal. This is also great for your business to business relations and can lead to more collaborative efforts in the future.
8. Hold a Staff Contest
If you are looking for a marketing strategy that both engages your customers, and rewards your employees for good service, consider holding a staff contest. Hold a "Who is your favorite staff member" contest that rewards the winner with a nice prize.
This encourages your employees to be their very best and work on their customer relations. It also encourages customers to interact with your social media pages and pay attention to the great service they are receiving.
9. Reward Customer Loyalty
A loyal customer loves to feel appreciated. It will keep them coming back and most likely will help them recommend your business to their friends.
Consider rewarding your regulars by partnering with a loyalty app, or using a stamp card that gives them a sweet deal once they have visited a certain number of times.
You can also do this via social media. Have your customers mention your recent post for 15% off one item or something along those lines.
10. Host Your Own Summer Event
Host an in-store summertime event to encourage people to come and check out your location. This can be a great way to get creative with your staff and have a fun time while bringing it business.
Examples of this are hosting a sip and shop event, or even organizing a day where customers who come in receive some free snacks and can enter to win a prize.
By advertising this on Facebook, you are engaging with your community and participating in the many summertime festivities.
11. Flash Sales
Everyone loves a good flash sale. It can generate a rush of business in a short amount of time, and encourages your customers to stay up-to-date with your social media, so they don't miss the next one.
The best part about flash sales is that you don't need a holiday to host one. By holding a flash sale on a specific item, you will end up selling other things since your customers will already be in the store.
12. Give Back
People love to be a part of something benefiting their community. Host a give back event, such as donating a portion of sales for a specific day to a local charity or having a litter clean-up day, that encourages your customers to come help.
Not only is this excellent PR, but it also makes your customers feel good that they are supporting a business that in turn supports the community.
13. Weather Based Freebies
Everyone loves free things, especially things that are useful for summertime activities. Give away free reusable water bottles, fans, or other small promotional things to customers who come in on a certain day.
This will have every customer leaving with a happy smile on their face since they got an added bonus. This summer marketing idea also can help advertise your business since your customers will be using whatever free item they received that has your name on it.
14. Have a Logo Contest
Another great way to encourage customer engagement is to hold a logo or sticker contest on your social media platforms. Allow customers to submit their own artwork that promotes your business, and then have them vote on the top five best ones.
You can then take this design and turn it into a sticker or use it for a promotional event to create a dynamic way to advertise. Your customers will love seeing their designs in action.
15. Summer Exclusive Offers
Create a product or special that is a summertime only thing. Customers will feel like they have to purchase it so they don't miss out since it will only be available for a short amount of time.
By marketing your new item as a limited time offer, you create a sense of urgency for your customers to get a hold of this new experience. This is a well-known effective marketing tool that will increase your customer traffic.
16. Refresh Your Webpage
Nothing says summertime marketing quite like a new theme on your webpage and social media. Play into the fun and colorful season by creating visually dynamic summer themed content.
This will keep your pages looking fresh and up to date instead of obsolete. Take a look at some fun and versatile summer backgrounds here.
These backgrounds can also be used for promotional flyers, sales updates, or event invites. If your online presence is colorful and relevant, it will encourage customers to come in person.
17. Have a Family Night
Family time is a big theme of summer since the kids are out of school. This means parents are always looking for things to do that are fun, but don't break the bank.
Consider hosting a family night where you give discounts or have little activities for the kids. Not only will the kids have a blast, but the parents will appreciate your business for giving them a break.
18. Referral Based Giveaway
One of the best ways to spread your business is via word of mouth. We are all more likely to check a place out after someone we trust has recommended it to us.
Use this to your advantage by creating a reward program or giveaway for recommending a new customer.
This style of marketing gives great incentive to both the existing customer and the new one. It will also help to create returning customers.
19. Summertime Scavenger Hunt
Consider organizing a scavenger hunt with other business in the area. Hide gift cards or small items around the city and give clues out via social media.
You can do this on your own without the help of an area business, but it can also be fun to have more people involved. When someone finds something relating to your business, it gives them a reason to come in.
This will encourage people to get active and can be a fun way to engage with the community. Plus, who doesn't love a good scavenger hunt?
20. Back to School
Take advantage of the back to school madness at the end of the summer as an opportunity to host sales or promotional events.
If your business doesn't have a way to market to the needs of kids directly, consider spinning this as a way for parents to celebrate their children returning to school. For example, this can be done at a bar by giving a discount for not bringing in your kids.
You can get creative here too, and maybe partner with a place that gives school supplies to kids in need. This way, even if your customers don't have children, they will be encouraged to shop with you and give back.
Test Out Your New Summer Marketing Plan
Don't be discouraged by the heat, summer doesn't have to mean slower business. With this list of summer marketing ideas, you'll have the revenue pouring in. Try out a combination of these ideas and see which one works best for your business.
Remember to get creative and have fun with it. Think about yourself as a consumer and what works to entice you into a business and consider using those same strategies.
For more marketing hacks, check out our website!
Owner and Chief Marketing Officer, Jason Hall, and his team specialize in creating brand awareness / traffic and lead generation / marketing funnel and conversion optimization, while utilizing the appropriate marketing channels available within your industry. With diverse clients throughout the world, Jason's team is well connected within many industries to assist with your marketing strategies. With no long term contracts and various levels of service, Jason's team will increase the quality of your online traffic, leads, and sales.
Free Website Audit Tool
See how well optimized a web page, landing page, or blog post is for an exact keyword or phrase
About the author...
Located in the heart of the Emerald Coast - Destin, FL, founder and Chief Marketing Officer, Jason Hall, and his team specialize in creating brand awareness / traffic and lead generation / marketing funnel and conversion optimization / and PR campaigns, while utilizing the appropriate marketing channels available within your industry.
With diverse clients throughout the world, Jason's team is well connected within many industries to assist with your marketing strategies. With no long term contracts and various levels of service, Jason's team will increase the quality of your online traffic, leads, and sales.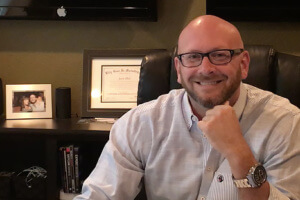 Request a digital marketing strategy session today and we'll show you what you've been missing!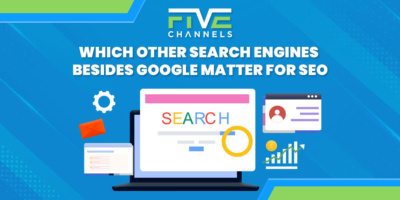 Are you struggling to improve your online presence and boost your website's SEO? Google is the most popular, but optimizing…