Facebook's ad revenue grew by 28% between 2018 and 2019. The platform has grown to be one of the leading sites for effective advertising. Yet, you'd be surprised to realize that a significant number of marketers fail to get it right.
Marketers tend to make several marketing mistakes that can be costly to a brand. Besides wasting money on paid Facebook ads, marketing mistakes on Facebook can hurt your brand's reputation. If your Facebook advertising is not yielding results, you're probably part of the marketers adopting wrong approaches in this platform.
Are you considering running Facebook ads for your business? Check out these deadly Facebook marketing mistakes that you need to avoid altogether.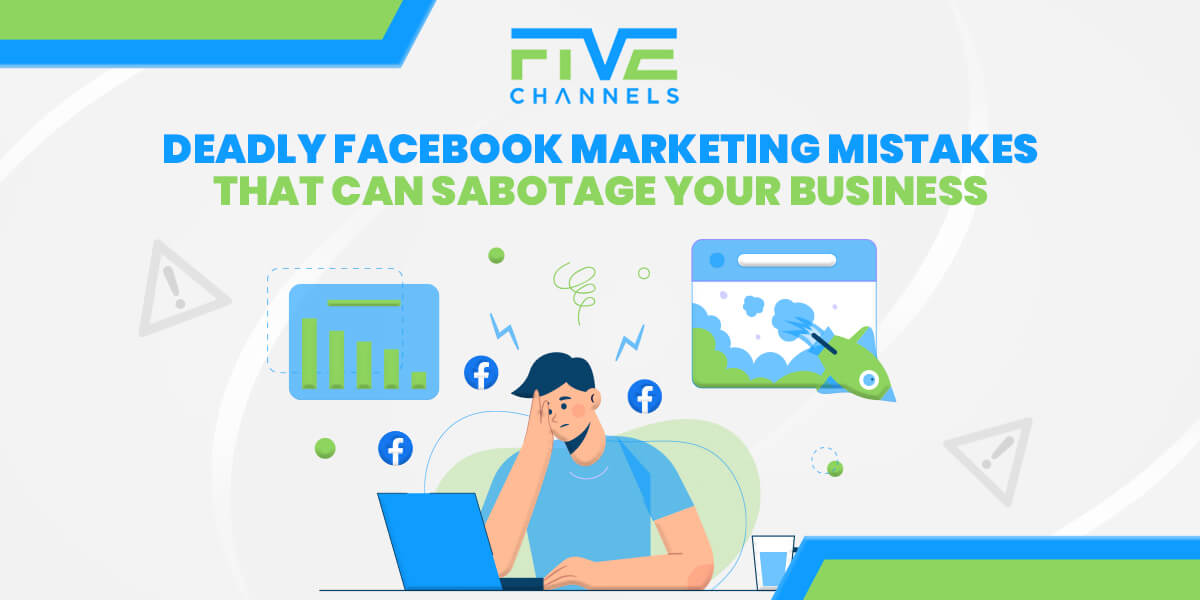 Lack of Specific Objectives
Objectives are a roadmap in a marketing campaign. With clear objectives, you can develop the right strategy that will influence your success in Facebook marketing. Depending on your goals, the objectives vary from one marketer to another. 
If your objective is to increase traffic to your site, your strategy will be different from a marketer whose aim is to execute a one-off promotion to sell a product. Another objective might be to increase direct leads or conversions. An understanding of your objectives before starting the Facebook campaign can help you determine if your efforts are paying off. 
With the notable benefits of Facebook ads, getting it right should be a priority. You can start developing your business objectives by defining your goals. Create a practical action plan and set KPIs to assist you in creating the right campaign. 
Failure to Utilize Facebook Pixels
A marketing strategy that doesn't have tracking and reporting capabilities is incomplete. You need to prove that your marketing approach is practical. Fortunately, you can use Facebook pixels to track your ad.
You can check the Facebook pixel tutorial to know more about this tool. The pixels use analytics to track ongoing interactions with your ad. Besides tracking conversions, Facebook pixels optimize ads and help to build custom audiences. 
One of the marketing mistakes that might have adverse implications on your digital marketing is the failure to prove ROI. Therefore, you might want to incorporate Facebook pixels for your ads to know how they are performing. The data you collect through the Facebook pixels will give you a better understanding of your audience, which will further influence how you deliver your ads.  
Poor Targeting
The idea of advertising your product to millions of Facebook users seems intriguing. For a new digital marketer, it wouldn't be surprising to place ads on multiple platforms with the hope of attracting as many customers as possible. Yet, Facebook advertising without the right targeting is one of the major pitfalls. 
It is tempting to target different types of Facebook users. However, you need to be realistic about the prospective customers you're targeting. The last thing you want is having your content disappearing amongst the millions of contents posted daily.
The popularity of Facebook has driven competition. You need to be specific for your content to reach the right audience despite the competition. With incorrect audience targeting, chances of your ad getting the right attention are minimal. 
Start by creating the correct content. Interactive content will propel your selling proposition to the right audience. When defining your audience, consider the demographics, location, engagement, behaviors, and interests. 
While you're at it, ensure that you target the appropriate audience size…not too narrow or too broad. It would be unrealistic to imagine that millions of people would be interested in a product you just launched. Streamline the demographics and expand your target as your business continues to grow.
Ignoring Facebook Video Marketing
About 64% of online users are more likely to purchase a product advertised in the form of a video. In the contemporary marketing landscape, videos are gaining dominance in content marketing. Ignoring videos in your Facebook ads is amongst the marketing mistakes that might make your ad fail to appeal to consumers. 
Metrics such as thru play and watch time are essential in showing the extent of the relevance of Facebook videos. The videos are more interactive, which gives customers a more alluring experience than interacting with texts. You can utilize several tools to make these videos.
It is also vital to add relevant captions on the video ads. With the right caption, you're likely to increase the view time on your videos. Facebook has a power editor that helps to auto-caption videos when creating ads. 
When using Facebook videos, don't forget to utilize proper metrics to establish their impacts. Such as video watch time can help you decide if you need to make any adjustments. If you hadn't budgeted for videos, an image slideshow would still be ideal.
Focusing Solely on Sales
You're probably new in business and making your first sales means everything to you. So, you decide to post your ads everywhere on Facebook. Users bump on your adverts in comments, different groups, and on their feeds.
It wouldn't be surprising for some Facebook users to change their Facebook settings to stop viewing your ads. While it isn't a crime to want to promote your product, the last thing you want is to appear like a spammer. Avoid being pushy in an attempt to make a sale.
Instead, consider creating a meaningful conversation that will have users engaging with your brand. Create genuine content that your followers can resonate with. You won't even realize you're already generating leads. 
The principle of 80/20 can be customized to suit Facebook marketing. 80% of your posts on Facebook and other social media sites should be engaging, while 20% should be for product promotion. This strategy will keep your audience from feeling overwhelmed with your posts.
Avoid Using Personal Profiles to Promote Your Business
Facebook ranks as the best social media platform to advertise on due to its popularity. However, advertising on your personal profile might not yield the anticipated results. If anything, your profile can only be a complementary way to create brand awareness amongst your followers. 
Facebook profiles lack the analytical tools that show you how your target audience is interacting with your ads. Without analytics, establishing the effectiveness of your analytics is almost impossible. Besides, Facebook might delete your profile as a marketing business might end up violating the site's term of service.
With personal profiles, you can only interact with users if you send a friend request. Going ahead to promote your brand can be a turnoff to your friends who aren't resonating with the products. It would be better to have a page or independent adverts so that people can engage freely. 
Abandoning Your Facebook Ads
One of the marketing mistakes common among marketers is abandoning ads after creating them. You need to analyze your ads every day. Failing to do so means you won't know how your campaign is performing. 
Checking your ads helps you to understand the click-through rate, conversion rate, leads generated, and ad performance. As a result, you'll know if adjustments are necessary. It is advisable to wait for at least three days before making changes to your Facebook adverts, however. 
If you're unable to analyze your ads daily, hire a Facebook marketing expert. A digital marketing professional knows the right tools to monitor any data related to your ads. Consequently, you'll have well-performing ads that will translate to more sales. 
Disregarding Images
Did you know that people tend to retain 65% of information paired with a relevant image? Well, visuals will get your ad where written information wouldn't get you. Disregarding images in your Facebook marketing might fail to produce desired results. 
Fortunately, Facebook has several ad formats that allow you to include images. You can either go for a slideshow ad format or carousel. Besides, you have the option of adding several photos to capture your user's attention, which increases conversion.
Most Facebook users scrolling through their feed are likely to pay attention to an image as opposed to text. Ensure that your chosen image connects to the service, product, or offer. A random photo might not prompt potential customers to take action despite capturing their attention. 
More importantly, your image should be free of any distractions. Avoid having unnecessary texts on the image. The engagement your target audience will have with the image depends on its quality. 
Ignoring Comments
At least 83% of social media users expect a company to respond to comments within 24 hours or less. With the growing need for instant communication, responding to both positive and negative comments on your Facebook page isn't debatable. A quick response to a comment doesn't necessarily mean that you need to provide a solution. 
If your followers leave comments, respond. It feels great to know that someone on the other end is listening. A Facebook page that ignores comments from its followers has minimal chances of success.
Besides, responding redirects the Facebook user to your page through a notification. The more followers visit your page, the more they are likely to convert. Don't shy away from addressing both positive and negative reviews from your fans. 
Remember that you can't avoid negative feedback altogether. However, you can respond to a negative comment to give your brand more traction. You'd be surprised at the number of competitors and prospective customers waiting to see how you'll deal with a negative comment or review.
Multiple Ads on a Limited Budget
Among the marketing mistakes common with Facebook ads is having multiple campaigns that don't resonate with your budget. An Ad account with many sets of Ads can be confusing. It can further reduce your advertising efficiency. 
If you understand how Facebook algorithms work, you'll realize the significance of having between 50 and 100 conversions weekly for each ad set. As such, you need a realistic budget to enable your ads to run efficiently. With more investment in your campaign, your ROI and conversions will be commendable.
While you'd want to test different ads, be systematic. Testing multiple variables at once might not give you accurate results. Post ads gradually as you examine the reaction of your followers.
Poor Headlines
Knowing how to attract more social media followers is the dream of every digital marketer. Yet, many of these marketers fail to pay attention to vital elements such as headlines. Contrary to common belief, headlines are not just a statement showing what you're offering. 
A headline ought to show the target audience the value they will get from your products. If the headline doesn't entice Facebook users to click through, you're missing something. Your headline should have an emotional connection to the user, which is achievable by pointing out their pain and how your product can be of help. 
Your headline should highlight the features and benefits of the product you're promoting. However, make your headline shorter. Users are likely to engage more if the characters are less than 40. 
Wrong Content
While content is king, the wrong type of content can be disastrous to your Facebook ads. If you post irrelevant material, the results won't be anything short of that. Focus on using appropriate trends, hashtags, and information.
Don't buy the cliché that any publicity is good publicity. In social media marketing, your publicity should be positive. Your brand doesn't have to use an illogical hashtag on Facebook to get milestones. 
Creativity and originality will get you quick results. Your images, videos, and text should be accurate. Trying to stir users' emotions with the wrong content will derail your growth. 
Avoid Facebook Marketing Mistakes
For most digital marketers, having successful Facebook ads is a dream come true. Yet, it doesn't just happen effortlessly. Several marketing mistakes can hinder your marketing efficiency on Facebook. 
You need to understand how Facebook works to determine the strategies to adopt and the mistakes to avoid. With the right approach, you'll enjoy the increased website traffic and conversions. 
If you're unfamiliar with digital marketing, consider hiring a Facebook marketing expert. A professional with knowledge of social media marketing will know how to avoid these common mistakes. Are you a digital marketer? Check our digital market review to know how you can maximize revenue, drive leads, and increase traffic through our services.
Owner and Chief Marketing Officer, Jason Hall, and his team specialize in creating brand awareness / traffic and lead generation / marketing funnel and conversion optimization, while utilizing the appropriate marketing channels available within your industry. With diverse clients throughout the world, Jason's team is well connected within many industries to assist with your marketing strategies. With no long term contracts and various levels of service, Jason's team will increase the quality of your online traffic, leads, and sales.
Free Website Audit Tool
See how well optimized a web page, landing page, or blog post is for an exact keyword or phrase
About the author...
Located in the heart of the Emerald Coast - Destin, FL, founder and Chief Marketing Officer, Jason Hall, and his team specialize in creating brand awareness / traffic and lead generation / marketing funnel and conversion optimization / and PR campaigns, while utilizing the appropriate marketing channels available within your industry.
With diverse clients throughout the world, Jason's team is well connected within many industries to assist with your marketing strategies. With no long term contracts and various levels of service, Jason's team will increase the quality of your online traffic, leads, and sales.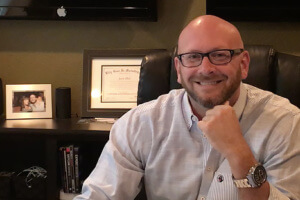 Request a digital marketing strategy session today and we'll show you what you've been missing!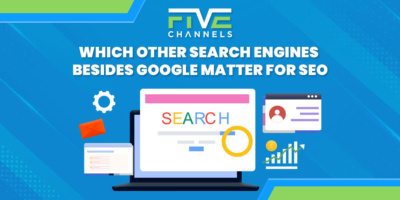 Are you struggling to improve your online presence and boost your website's SEO? Google is the most popular, but optimizing…