Sixty percent of consumers claim email marketing messages influence their purchasing decisions. Without a strong marketing funnel, you're missing out on an opportunity to turn those prospects into hot leads.
Adding a thorough email marketing funnel to your overall marketing campaign will help encourage engagement. Then, more people interact with your company and recognize the value you have to offer. As you nurture your subscribers, you can turn those leads into paying customers and grow your business.
Creating an effective email funnel requires more than typing out a draft and sending it off to your subscribers. Before you press "Send," read up on these tips to strengthen your email funnels. These tips can help you attract more leads and conversions.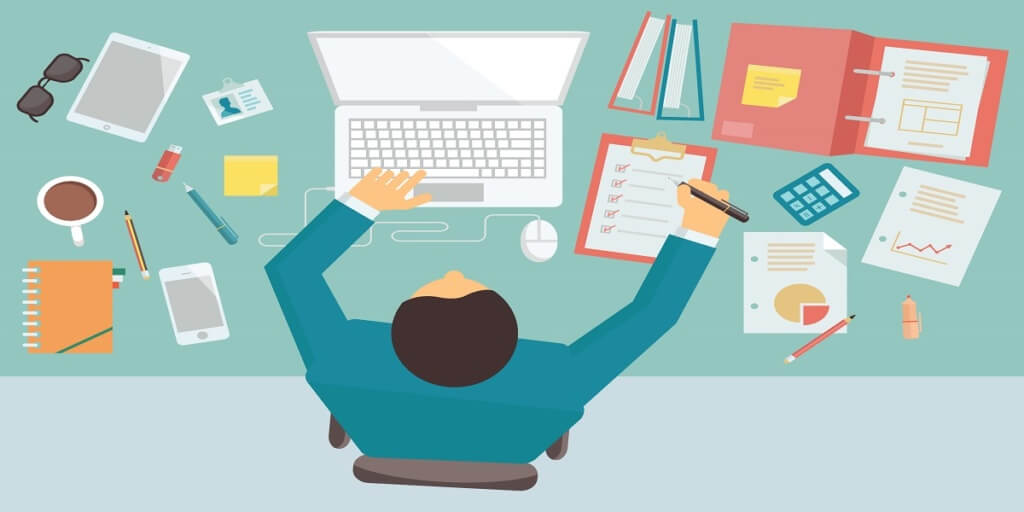 Start with the Right Platform
Before you start sending out emails, you need to make sure you have the best tools at hand. There are many email marketing providers available online. To choose the right one, it's important to consider your goals and needs.
If this is your first time creating an email marketing funnel, you might want to start with a platform like Constant Contact. This platform is best for small businesses, non-profit organizations, and bloggers, namely because of their pricing.
Constant Contact also offers support and onboarding teams you can utilize to craft strong campaigns. If you lack experience with email marketing, this is the place to start.
If you have an online store, however, you might want to use Drip instead. Drip offers strong ecommerce email marketing software. They also utilize personalization and automation features that can strengthen your campaigns.
ConvertKit, on the other hand, is ideal for content creators and professional bloggers. This easy-to-use platform utilizes advanced segmentation and funnels. Both tools can help you create strong campaigns for long-term business growth.
Business owners need powerful marketing tools. If you plan on combining your email marketing with SMS message or SMTP bulk emails, try SendinBlue. This platform's interface combines everything you need in one space.
Options
When researching different platforms, here are a few to keep in mind:
– Constant Contact
– Drip
– ConvertKit
– SendinBlue
– AWeber
– GetResponse
– Mailchimp
These platforms will allow you to automate your email marketing campaigns. Instead of wasting time and money manually sending emails, you can automate your campaigns and improve your productivity.
Focus on Your Form
In order to create a strong email marketing funnel, you need to start by attracting subscribers. Consider using a conversion optimization toolkit like OptinMonster. OptinMonster will help you turn website visitors into email subscribers and future customers.
In the meantime, make sure the sign-up form on your website is easy to find and use. If people can't use your form, they likely won't subscribe to your emails.
You need to consider where your form is located, how it's designed, and which questions it asks. A well-designed form can either help you increase signup rates or cost you valuable subscribers.
Try creating a simple form that asks for basic details, such as the subscriber's:
– Name
– Email
– Phone number
You don't need a multi-page, complicated form when attracting email subscribers. If it takes too long to complete your form, people won't bother. Don't risk the chance that you'll overwhelm them with too many fields and questions.
Otherwise, you could end up with low signup rates.
Location
Where is your form located? Make sure it's easy to find and that it stands out on the page. One of the easiest ways to attract more sign-ups is to optimize the location of your form.
There are a few strategic locations you can choose from, including:
– The header or footer on your website
– The "About" or "Contact Us" pages
– Within the body of a landing page
– As a pop-up or banner
– With a video embedded in the form
– Within a sidebar
Try using a heat map to discover where your website visitors spend the most time on your website. Then, position the form in that area.
Make sure the form is eye-catching too. The button should use a strong call-to-action that's specific. You can also use your brand colors to help the button stand out on the page.
Are the fields easy to understand and read? Does your form work on mobile devices too?
Don't forget to test your form out for yourself. How long did it take to complete? Were there too many fields?
Test your form on desktop and mobile devices. By improving your form, you're adding to your list of subscribers, strengthening your email funnel to generate more results.
Start Segmenting
Seventy-two percent of buyers expect companies to use personalized marketing in a way that suits their unique needs. Once you start attracting subscribers, you need to know who your customers are, and what they care about.
Learn as much about your target audience as you can. The more you know about them, the more likely you'll appeal to them in your messaging. Once your message resonates, you can attract them to your website to become a customer.
First, think about your ideal customer.
What age group do they fall under? Do they head to Google to research brands or a different website? What problems are they facing every day?
Your customers will likely fall into different groups based on these questions. If you have a large target audience, make sure to break your audience into smaller buyer personas.
Segmenting your audience will allow you to create personalized emails that better connect with your readers. You can also create an offer that attracts someone's attention while they're on your site to encourage them to subscribe.
Skipping this step will leave you creating generic messages. You could fail to connect with your readers, leading them to look for a solution or product elsewhere.
Improve Your Website
People won't subscribe to your emails and fall into your email marketing funnel if they can't use your website. A website that's confusing, messy, or difficult to use will scare people away. Those visitors will leave and take their business elsewhere.
To improve your website and attract more subscribers, it's important to keep the user experience (UX) in mind. UX web design trends prioritize ease of use and speed. The easier and faster their experience, the more likely people will subscribe to receive your emails.
First, make sure your web pages load quickly. People can't fill out your form if they're still waiting for it to load. You can use Google's PageSpeed Insights to learn what's slowing your site down.
For example, you might need to compress your images or update an old plugin.
Next, check your navigation. Are the pages labeled and organized clearly? Can people find the information they need without digging?
Look for your form too. Remember, you want it located in a place that's easy to find. If visitors can't find your form, you're losing subscribers.
You can also improve your website by using the latest minimalist design trends. Remove distractions from the page that might keep people from subscribing. Removing clutter can help speed your site up too.
Then, use negative space to give your content room to breathe. White space will help you avoid overwhelming visitors. You can use white space to lead people to a form and gather more leads.
Create an Offer
Why should anyone subscribe to your emails in the first place? If you want to give your email marketing funnel a strong start, try using an offer.
Fifty percent of consumers say they prefer receiving marketing materials through email. Which materials you offer could help you attract new subscribers.
Take a look at your audience research. What problems are your customers facing and what solutions can you provide? Maybe you want to offer them a free gift, such as a coupon.
Before offering a freebie, make sure it's something helpful. If it's not something they need or want, people won't subscribe. In addition to coupons, you can also send unique content such as:
– eBooks
– Checklists
– Workbooks
– Cheat cheats
– Discount codes
– PDF guides
– Video tutorials
Make the offer clear. Then, use a strong call-to-action to encourage people to subscribe and receive your form.
Try offering exclusives too. An exclusive, limited-time offer will utilize the fear of missing out (FOMO) to attract subscribers.
Don't forget, your email subscribers are trusting you with their personal information. You can use a gift to encourage them to trust you and subscribe to your emails.
Design an Eye-Catching Template
Once you start generating a list of subscribers, it's time to create your emails.
To save yourself time and energy, create a reusable template that you can use throughout your email marketing campaign. A marketing funnel template will create cohesion throughout your emails.
Make sure the template is eye-catching and clean. If it's messy and cluttered, people won't want to read your content.
As you design the template, make sure it's responsive. Many people check their emails while they're on their phones. If your email isn't responsive, you might fail to convert people using their smaller screens.
Don't forget to use your brand. That includes your color scheme, logo, font, tone, and voice. Make sure to place your company logo in the top right corner of the email.
Then, have your logo link to your website.
Include your company name, links to your social media accounts, and contact information in the footer. Adding these details will give you more opportunities to lead subscribers through your email marketing funnels.
Once you've created a strong design, save it as a template. Don't forget to send a copy to yourself to see how it looks on your desktop and mobile devices.
Create a Welcome Email
Once people subscribe to your emails, they'll first receive a welcome message.
If your email message fails to resonate and remind people why they subscribed in the first place, they might unsubscribe.
Make sure they receive this email promptly after subscribing on your website. You can use marketing funnel automation to trigger these emails to send automatically.
Use a warm, friendly greeting. Make sure your brand personality shines through. Then, offer something useful to your subscribers.
Starting their subscription off with a useful benefit will encourage them to expect more great things from you in the future. 
Preview and Test it Out
Now it's time to start crafting your entire email marketing funnel.
First, make sure to take the time to focus on your subject lines. If you want people to open your emails, you need to attract their attention. Otherwise, they'll press delete without opening your emails at all.
Keep your subject lines short, sweet, and snappy. Try teasing your readers regarding your content. Here are a few extra tips for your subject lines:
– Keep it short
– Take out spammy language
– Ask a question
– Include a deadline
– Tell a joke
– Use numbers
– Say the unexpected
– Make an announcement
You might need to A/B test your subject lines to determine what works for your target audience.
Next, make sure to use persuasive messaging with your email. What action do you want people to take after they read your emails? Use a strong call-to-action to spur them to complete that action.
Don't forget to add imagery. Break apart huge chunks of text too.
Once you create your emails, preview and test them out. You might want to send the email to someone else in your company to have a pair of fresh eyes take a look. That way, you can avoid sending your emails out with typos or broken links.
Timing is Everything
To improve your email marketing funnel, review the data over time.
You might recognize your open rates are higher on Wednesdays than Fridays. If so, adjust your schedule accordingly.
Review the Results
Don't forget to track your results to make informed changes to your campaigns. Which tactics are working? Which subject lines are improving your open rate?
Which landing pages are encouraging your email subscribers to click around and convert?
Review the results to optimize your campaigns. Every dollar you put into your email marketing generates a $38 return. However, you'll need to make these informed changes to optimize your ROI first. 
Convert Possibilities into Opportunities: Develop an Effective Email Marketing Funnel
Turn those prospects into leads and leads into red hot sales. With these tips, you can develop an effective email marketing funnel designed to help you grow your business.
Ready to give your email marketing campaign the boost it needs? Request a free digital marketing review from our team today.
Owner and Chief Marketing Officer, Jason Hall, and his team specialize in creating brand awareness / traffic and lead generation / marketing funnel and conversion optimization, while utilizing the appropriate marketing channels available within your industry. With diverse clients throughout the world, Jason's team is well connected within many industries to assist with your marketing strategies. With no long term contracts and various levels of service, Jason's team will increase the quality of your online traffic, leads, and sales.
Free Website Audit Tool
See how well optimized a web page, landing page, or blog post is for an exact keyword or phrase
About the author...
Located in the heart of the Emerald Coast - Destin, FL, founder and Chief Marketing Officer, Jason Hall, and his team specialize in creating brand awareness / traffic and lead generation / marketing funnel and conversion optimization / and PR campaigns, while utilizing the appropriate marketing channels available within your industry.
With diverse clients throughout the world, Jason's team is well connected within many industries to assist with your marketing strategies. With no long term contracts and various levels of service, Jason's team will increase the quality of your online traffic, leads, and sales.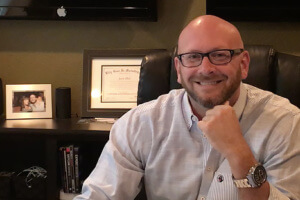 Request a digital marketing strategy session today and we'll show you what you've been missing!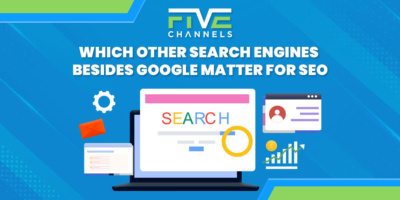 Are you struggling to improve your online presence and boost your website's SEO? Google is the most popular, but optimizing…