Over 24 hours, online retailers sold over $5 billion on the last Black Friday. That's a 16.9 percent increase over the previous year.
Black Friday can be a huge sales day for many businesses. That's how the name was coined in the first place. The day after Thanksgiving was the day many businesses went from the red into the black.
If you do business online and use pay-per-click (PPC) advertising to drive traffic to your website, Black Friday is a bit of a double-edged sword. Managed properly, your PPC campaigns can generate a lot of traffic and sales. If they're not properly optimized on the other hand, you can end up spending a lot of money for little or no return.
This Black Friday guide will show you how to make the most of your PPC campaigns.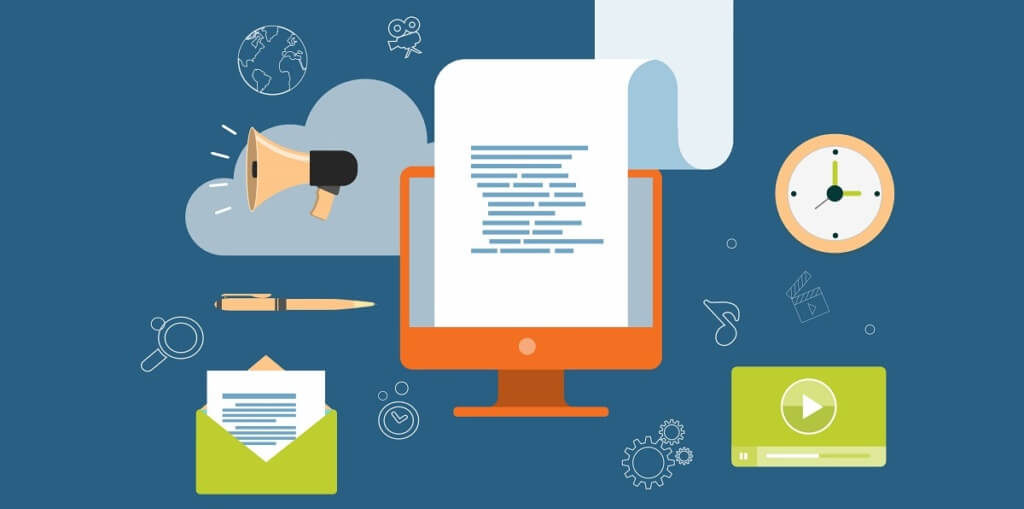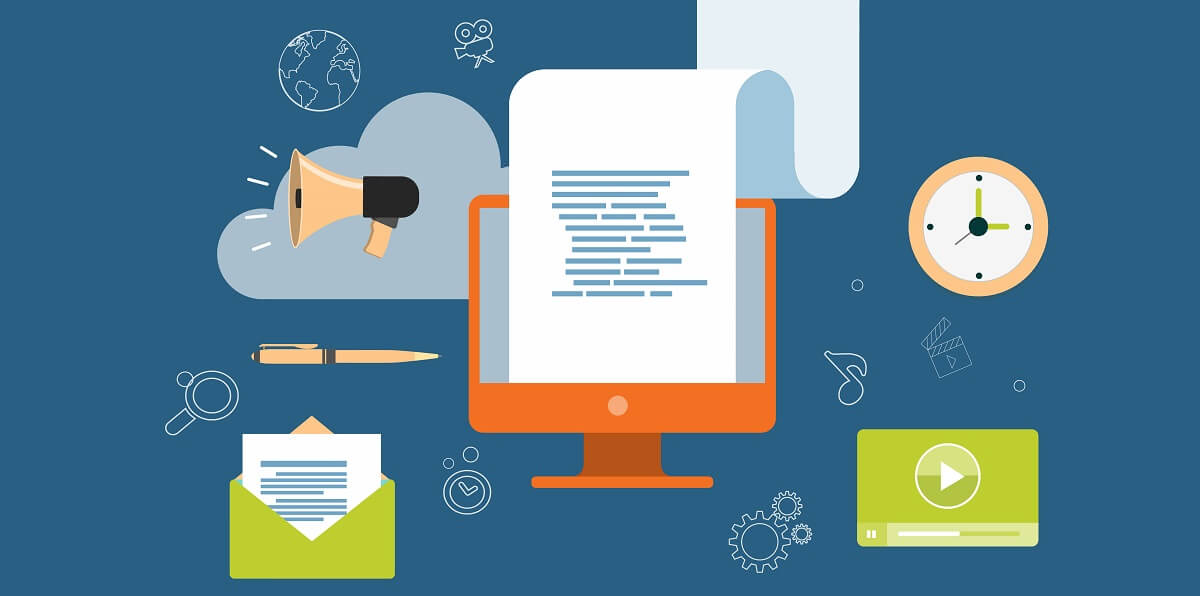 Prep Work Ahead of Black Friday
Your first steps should happen well ahead of Black Friday. If you're going to shoot for a share of the traffic that day, you need to have all your ducks in a row ahead of time.
What's Your Budget?
Figure out the basics first. What's your ad budget for the day? If you're in danger of hitting your budget halfway through the day, how will you react? Are you going to increase your budget? Or will you shut off the lower performing ads to free up the budget for the highest performing ones?
It's a lot easier to look at this objectively when you're not in the middle of things on Black Friday. Leaving it until then to react can lead to bad decisions.
What PPC Platforms Will You Target?
You might advertise on several platforms throughout the year, but there can be a lot more micromanagement on Black Friday. Make sure you're able to keep up with all the platforms you're working with on the day.
You might be better off pausing your campaigns on some sites and focusing on the one or two platforms that get the best results.
Plan Your Promotions
What products are you going to promote on Black Friday? Will you have enough stock to carry you through the day? What will you do if demand is higher than you expect, and you run out of something?
If you've been through a Black Friday campaign in past years, review your data. See what products were the most successful, which ones were underperformed, and identify the things that you either underestimated or weren't prepared for at all.
Do Some Maintenance on Your Current Ads
It's not a bad idea to start running some Black Friday-focused ads earlier in November to get them in front of people who are doing some preliminary research. You won't want to spend a lot on these ads, since they're not likely to convert to sales, but it helps with branding so searchers will recognize your ads on Black Friday.
You should also tag your regular ads with a unique label so they're easy to pick out once you add all the Black Friday ads. You may want to pause them for a day or two, and reactivate them after the frenzy is over.
Make Sure Your Website is Ready
You could be getting some big spikes in traffic on Black Friday. The last thing you want is to have your website go down in the middle of the day and end up losing customers.
Talk to your web host and make sure you've got enough resources to handle the increased number of visitors. Look at options like a content delivery network (CDN) to host images, video, and other media. Like the Boy Scouts say, be prepared.
Create or Tweak Your Keyword List
If you run PPC campaigns throughout the year, you've probably got a pretty good keyword list already in place. Use that as a starting point but modify the keywords to target things people will be searching for on Black Friday.
One of the simplest is to add "Black Friday" to all your branded keywords. If you run your promotion all weekend, you can do the same with "Cyber Monday."
You should also make combinations with modifiers like deals, lowest price, on sale, and any other "deal" related modifiers you can come up with.
Use Google's Keyword Planner or other keyword tools like Ahrefs and SEMrush to flesh out your keyword list. Don't add every keyword you find though, consider the keyword intent.
You should target the keywords that have the highest buying intent. For example, someone searching for "Bose headphones" could be looking to buy, but they could also be looking for more information, manuals, reviews, or any number of other things. Someone searching for "Bose model xyz headphones Black Friday deals" is much more likely to convert to a sale.
Plan Your Ad Budget
Part of the preliminary planning was deciding how much you wanted to budget for Black Friday, but once you have a total figured out, you need to set things up on each of the PPC platforms you're going to be using.
Set your daily budgets on each platform ahead of time. Don't wait until the morning of Black Friday to do it, or any kind of glitch could leave you with too low a budget and missing sales, or too high a budget and losing money.
Turn off any keywords and ad groups that you're not running promotions for. Just because you're not promoting them doesn't mean they won't get a lot of searches. You could end up with a surge in clicks on those ads with minimal conversions once visitors realize it's not on sale.
You might want to consider using manual bids on Black Friday instead of letting the PPC platforms manage your bids for you. The competitive market can drive ad costs up pretty quickly and if you're letting them manage your bids, you could end up spending more than you want.
Manage the bids throughout the day, adjusting them manually as needed, but don't forget to consider time zones. If you're on the west coast, people back east have a 3-hour head start, so you'll need to be ready to monitor your ads pretty early.
Create Ad Groups and Write Your Ads
It takes more work to set up, but the most effective way to structure your campaign is to use the SPAG method – Single Product Ad Groups. Each ad group targets a single product, with only the keywords that lead to that particular offer included.
While it takes more work to set up and track, it gives you detailed information about which products are the most successful, which are doing okay, and which ones are duds. This can be helpful if you find yourself having to turn ads off and reallocate spend to another group.
Writing Your Ads
Your ads should mention Black Friday in the headline for sure, but also in the ad body if you have space. You want it to be crystal clear to searchers that you're offering a special Black Friday promotion.
The ads should also be written to connect with the terms people are searching for. Use the keyword in the ad, both in the headline and the ad body if possible. You want the ad to continue the conversation the searcher is already having in their head.
Use Google's Ad Extensions
If you're using the Google Ads platform, you should install a few of Google's ad extensions to get the best results.
Promotion Extension
The Promotion Extension lets you add details about the discount for each ad, as well as the occasion for the promotion.
For example, you could configure the extension to show a 30 percent discount and "Black Friday Sale" as the occasion. Having these details front-and-center in your ad will increase your click-through rate, especially if your competitors aren't doing it.
Sitelink Extension
The Sitelink Extension lets you target specific product pages in your ads. It adds extra links under the ad body that will take visitors directly to those product pages.
You can use this extension to highlight your best deals, or most popular products and they'll show up in the ad itself. This lets you target several product links from a single ad.
Add a Countdown
Google has a countdown widget that lets you add a countdown to your ad. This is a great way to add scarcity to the ad to get more clicks.
You can add something like "Only 3 hours left" and the countdown will always show the remaining time.
Managing Your Ads Effectively
Ad management is important at any time of the year, but it's particularly important on Black Friday. You've only got the one day to make the most of your ads, so you don't have a lot of time for tweaking things.
Several things will help make your campaign as successful as possible.
Upload Your Ads Early
You should upload your ads at least a week before Black Friday, preferably two weeks before. That gives you plenty of time for Google to review the ads and either approve or disapprove them.
If any are disapproved, you'll have time to make the necessary changes and resubmit them.
Set Up Unique Landing Pages
Just like your ads should continue the "conversation" the searcher is having in their head, so should the landing page when they get to your site. Don't send them to your normal product page, set up a page that's specifically for Black Friday.
Add copy to the page about the Black Friday promotion, how much they'll save, and any scarcity factors that can help convert the sale. Make sure the page delivers on what the ad promised.
Set Up Remarketing Campaigns
Remarketing campaigns let you target specific groups of people, such as visitors who have been to your site but not bought anything. Set up a remarketing campaign for Black Friday that targets those people who have visited your site but shows them more targeted ads inviting them back.
You can also create a new audience list for Black Friday only. Create a brand new audience the day before that excludes any previous visitors to your site. This lets you target them with unique ads on Black Friday as well.
Make sure you shut off the Black Friday-specific remarketing campaigns after the end of the day. There's no sense spending money advertising to people who likely already bought what they were looking for or aren't interested for some other reason.
Pause Your Regular Campaign
It's a good idea to pause your regular campaigns for Black Friday. If you're running promotions for those products, set up separate ads so you can track them independently of your normal sales.
Letting your normal campaign run for the day will end up costing you money. The higher volume of traffic and searches will drive the prices up, so you'll pay more for those clicks. If you're not running a promotion, those clicks aren't likely to convert anyway.
Get Help from an Experience Black Friday Guide
Hopefully, this Black Friday guide has given you some food for thought. If your business is part of the mayhem of Black Friday, it's too important to leave to chance. It does take some effort and needs some skills to manage your campaigns properly though.
If you'd rather focus on what you do best and leave the PPC management to experts who have been through the Black Friday craziness before, Five Channels can help. We're experts at pay-per-click management, for Black Friday or any other time of the year.
Get in touch with us today to get a free digital marketing review. We'll review your current strategy and give you proven advice for improving it. You can take our advice and run with it or apply for our Done For You Fulfillment and let us take care of your Black Friday campaign.
Owner and Chief Marketing Officer, Jason Hall, and his team specialize in creating brand awareness / traffic and lead generation / marketing funnel and conversion optimization, while utilizing the appropriate marketing channels available within your industry. With diverse clients throughout the world, Jason's team is well connected within many industries to assist with your marketing strategies. With no long term contracts and various levels of service, Jason's team will increase the quality of your online traffic, leads, and sales.
Free Website Audit Tool
See how well optimized a web page, landing page, or blog post is for an exact keyword or phrase
About the author...
Located in the heart of the Emerald Coast - Destin, FL, founder and Chief Marketing Officer, Jason Hall, and his team specialize in creating brand awareness / traffic and lead generation / marketing funnel and conversion optimization / and PR campaigns, while utilizing the appropriate marketing channels available within your industry.
With diverse clients throughout the world, Jason's team is well connected within many industries to assist with your marketing strategies. With no long term contracts and various levels of service, Jason's team will increase the quality of your online traffic, leads, and sales.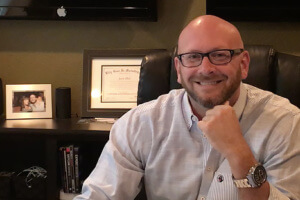 Request a digital marketing strategy session today and we'll show you what you've been missing!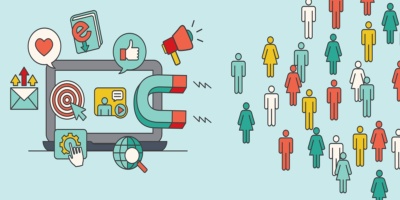 No one wants to consider the possibility of their startup doing poorly, but the sad fact is that about 20% of…