Imagine walking into a physical storefront and buying a scarf. Not too far-fetched, right?
Now, imagine hopping online a few hours later, clicking on that familiar Facebook icon, and scrolling your News Feed. As you search, you find advertisements for, you guessed it, similar scarves.
If that sounds like a mind-reading trick or something straight out of the Jetsons, think again.
Thanks to Facebook ad targeting, companies can now translate offline activity into online performance. Metrics such as in-store customer purchases or support inquiries propel digital marketing initiatives.
This tool is a powerful new player in Facebook's ad-targeting arsenal. It was intended as a means for companies to supplement their online Facebook advertising campaigns with customer contact data gleaned from in-store interactions.
Now, it's shaking up the marketing world, and expanding the ways companies communicate with the audiences they serve.
Today, we're discussing how it's all possible, and what it means for B2B and B2C business alike.
Ready to learn more? Let's dive in!
How Did It All Begin?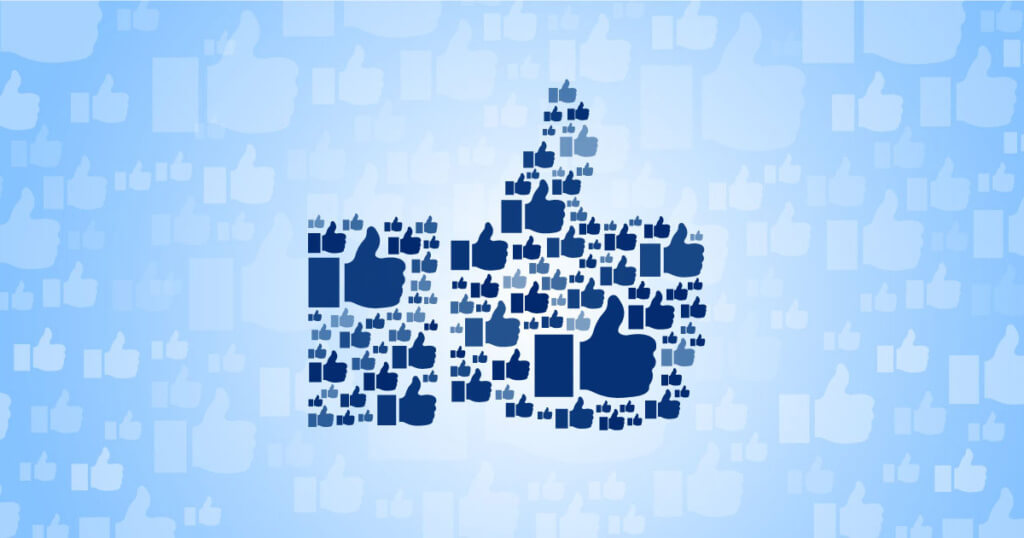 So, how does Facebook ad targeting work, and what makes it so innovative?
To find the answer, let's take a look at what the tool was supposed to do, and how far it's come.
Facebook Custom Audiences
Facebook ad targeting has been available for years in varying capacities under its Facebook's Custom Audiences umbrella. At its core, this program was designed to help businesses make the most of their Facebook advertising campaigns.
It's called Custom Audiences because it's an audience that you design. It's comprised of people who have reached out to your company in the past and shown interest in your offerings.
Before, someone visited a store and signed up for a newsletter or rewards program. Then, businesses captured their contact information manually.
Then, they'd log onto their Facebook Marketing account and upload the data. In return, Facebook would scan its almost $2 billion users to find a match, putting companies one step closer to the shoppers most curious about them.
As a result, companies could send targeted advertisements to those people. They could do so assured that there was at least some level of interest generated by a store visit.
Offline Conversions API
In June 2016, Facebook rolled out its Offline Conversions Application Programming Interface (API).
In short, business users can plug this tool into their Point-of-Sale (POS) systems to instantly capture customer contact data related to Facebook advertising campaigns. Similarly, any time someone called in for customer assistance, that data was made available as well.
Once it reached Facebook, the information could be linked to a company's Facebook Marketing Campaign. So, as interested prospects become buyers, you'll know exactly how they interacted with your brand. You'll also see which campaigns were most effective toward reaching them.
How Was Facebook Ad Targeting Born?
Facebook began to expand upon those basic customer-capture features. Let's take a look at a few of the updates that led to the development of Facebook ad targeting.
CRM System Integration
In May 2017, Facebook announced a new Offline Conversion tool. This lets businesses integrate Customer Relationship Management (CRM) solutions into their Facebook Marketing campaigns.
At the end of a campaign, this information can be critical to helping determine which campaigns were the most effective. It can also reveal which brought in the bigger audience, and which missed the mark.
Event RSVP Linking
One major update occurred in August 2017. Then, the social media giant announced that companies could now target advertising toward web users who RSVP'd to an online brand event.
Say, for instance, you were a plumbing supply store holding a meet-and-greet networking event for local real estate professionals. You create a Facebook event and people click one of those three buttons: interested, going, or ignore.
From there, you can push Facebook advertisements to those that responded with interest or intent to attend. This was one extra way to expand upon the event's impact and grow your target audience.
Third-Party Advertisements
Taking this functionality further, you can send these same targeted advertisements to Instagram through Facebook's Instagram Business tool.
You can also connect with third-party publishers available through Facebook's Audience Network, pushing your message across myriad websites and apps that relate to your business.
These measures boost brand visibility and expand audience capture. Yet, the common denominator is that they all leverage online customer data.
How did we make the switch to in-store data as well? Read on to find out!
The Recent Expansion of Ad Targeting
Now, when customers visit your store's physical presence, you could capture their contact information. That helps you send personalized marketing messages catering to their specific tastes and interests.
The good news is you don't have to immediately enter that data into your Facebook account as soon as the shopper leaves. It's stored for up to 30 days, so you'll have access to it when you need it.
This feature is known as Facebook's "Store Visits Objective." It is naturally popular in the retail sphere, it applies to almost any industry vertical, from restaurants to auto mechanics. Both B2C and B2B companies can capitalize on this new capability.
How will they know who your audience is? Let's review the main way.
Mobile Tracking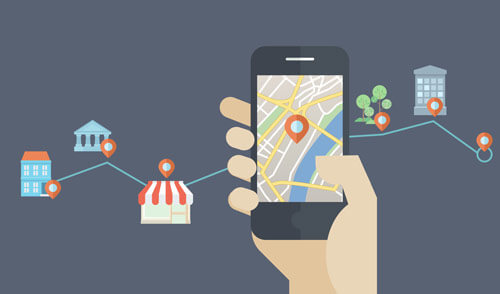 If a customer is using Facebook's mobile app, with the location-tracking setting enabled, Facebook ad tracking uses this to determine his or her location. This is an optional allowance located in Facebook's Messenger app that can easily be turned off.
Users can either drop a "pin" to reveal their location or some may opt to broadcast for an hour using the "Live" feature.
Beforehand, Facebook would use this mobile tracking feature to estimate the effectiveness of a company's Facebook ad targeting campaign.
It would gauge when shoppers came within a company's defined boundaries. Then, using those measurements as an estimated representation, it would determine how much foot traffic a business saw per day related to its online campaigns.
Now, it's specifically measuring people who step foot into a physical office. From there, business leaders can create a Custom Audience, filled solely with people who made the trek to visit their store in-person.
What if someone walked very closely by your store, but didn't go in? What if their GPS system was wonky and said they were in one place when they were really in another?
In those situations, Facebook ad targeting will only promote and recognize "high-confidence" visits, where it can ascertain that a shopper indeed entered the store's doors, will be considered.
Security Concerns
Naturally, there will be some shoppers who hesitate to turn on Facebook's location-sharing feature. Their primary reason: concern over online identity theft and a propensity to be wary of mobile advertising.
To quell these fears, encourage your clients to follow these tips about smart location sharing. Also, remind them that enabling Location Sharing on their Facebook app is a completely voluntary motion. They're under no obligation to announce when they enter or exit your store.
Who Is Eligible?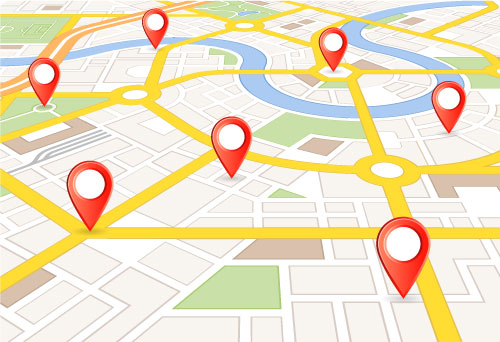 To qualify to use Facebook ad targeting, you must operate at least 10 individual office locations. To this end, the tool lends itself well to larger corporations or franchises that manage disparate offices. Department store titan Macy's and restaurant king KFC have both jumped on board.
Want to improve your visibility?
Make sure your company's contact information is readily available on your Facebook page. Detail your structure so you're easier to find, and let web visitors know how to find you.
Taking that step will give you an eligibility boost and help encourage people to visit your shop in person.
How Can I Get Started?
Are you ready to try Facebook ad targeting for yourself? If so, there are a few steps you'll need to put into place first.
Set Up Facebook Locations
A requirement to enabling the Store Visits Objective via Facebook ad targeting is to have at least 10 separate locations. That said, you'll need to connect and centrally manage all of them through Facebook Locations. This feature was previously known as Parent-Child but made the name switch 2013.
This tool helps you add location-specific outreach awareness, distribute localized content, and collectively manage Main Page check-ins — all from the same central database.
To use Facebook ad targeting, your locations' Facebook presence cannot be disparately and independently managed. Storing all key data in one place keeps the process uniform and accurate.
Once you set up Facebook Locations, connect all your local pages to your main page so everything is all together. Doing so allows you to run location-specific advertisements for your Custom Audiences.
Facebook defaults each location to reach around 50,000 people. You can adjust the GPS radiance around your store if you anticipate less or more will show up.
Power Location-Specific Advertisements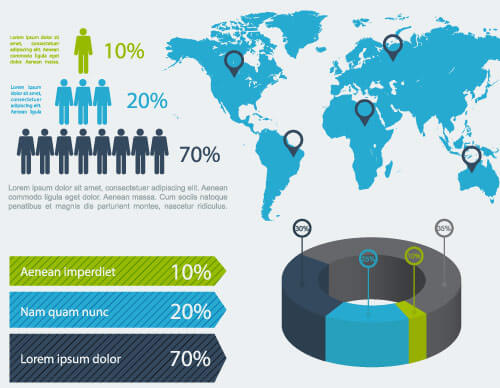 Once you have your locations determined, you can also set other parameters. These can include your targeted demographic, age range, sex, and preferences. You can also set up Facebook ad tracking to only target new customers rather than everyone in the store, saving you money in the long run.
Facebook is set up to account for your store's Daily Unique Reach, meaning that it will track foot traffic inside your location every day.
You'll then have access to a template that you can customize per location. You'll have your choice between images, video, and a slideshow. You can also insert Call to Action (CTA) buttons as appropriate.
Another important feature? You can integrate store locators into each tailored and targeted campaign, helping prospects find you.
Want to push your advertisement to certain Instagram followers? The Automatic Placement tool, available through Facebook ad targeting, makes that possible.
When shoppers see your location-specific advertisements, they will appear to be coming directly from your corporation's local branch, lending a sense of personalization and gentle urgency to the offer.
Measuring Your Campaign's Effectiveness
If you've invested the time and effort into creating a Facebook ad targeting campaign, you'll want to know how it's performing. As this technology is relatively new, there could be some hiccups in output so consistent monitoring is key.
Within Facebook Locations, you can easily track your marketing efforts via the Ads Manager. Here, you'll find up-to-the-minute stats on the reach. You'll also view Cost Per Thousand (CPM), and overall spend provided by each individual location.
These financial features help corporate leaders set and plan for the budgets of each individual store.
Curious to see how many passersby your advertisements pinged, who may not have actually stepped foot inside your store? Facebook's aptly-named "People Nearby Who Saw Your Store" function makes it easy to discover that data.
Connect with a Marketing Professional Today
Are you tired of spinning your wheels when it comes to your marketing initiatives? Do you find yourself struggling to find and retain a local audience that can bring sales (and hope) to your bottom line?
If so, you're not alone. Companies around the world struggle to keep pace with the demands of a tech-savvy world while still offering hands-on customer outreach.
That's where we come in, and that's where Facebook ad targeting can help.
We're a digital marketing firm. We offer full-scale services in both web development and online advertisement. Whatever you need to make your corner of the internet successful, we can provide it.
Contact us today to learn more about what we do and how you can start reaping the benefits of a job well done today! You already know you're awesome, you need someone to find you and tell you the same thing.
Facebook ad targeting is here to stay and we'll help you make the most of it. Connect with us today to get started!
Owner and Chief Marketing Officer, Jason Hall, and his team specialize in creating brand awareness / traffic and lead generation / marketing funnel and conversion optimization, while utilizing the appropriate marketing channels available within your industry. With diverse clients throughout the world, Jason's team is well connected within many industries to assist with your marketing strategies. With no long term contracts and various levels of service, Jason's team will increase the quality of your online traffic, leads, and sales.
Free Website Audit Tool
See how well optimized a web page, landing page, or blog post is for an exact keyword or phrase
About the author...
Located in the heart of the Emerald Coast - Destin, FL, founder and Chief Marketing Officer, Jason Hall, and his team specialize in creating brand awareness / traffic and lead generation / marketing funnel and conversion optimization / and PR campaigns, while utilizing the appropriate marketing channels available within your industry.
With diverse clients throughout the world, Jason's team is well connected within many industries to assist with your marketing strategies. With no long term contracts and various levels of service, Jason's team will increase the quality of your online traffic, leads, and sales.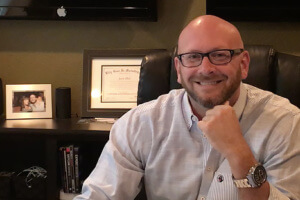 Request a digital marketing strategy session today and we'll show you what you've been missing!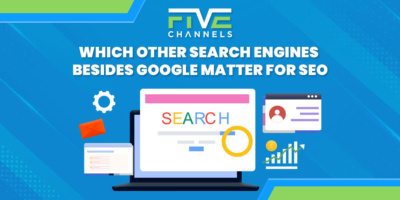 Are you struggling to improve your online presence and boost your website's SEO? Google is the most popular, but optimizing…