Social media plays a large role in modern business thanks to the wide audience waiting to engage.
Maintaining a social media presence is all-important in today's digitally-driven market.
Part of the reason behind social media's importance is consumer access. Platforms such as Twitter, Facebook, and Instagram have a broad audience, including multiple generations. It isn't uncommon to see grandparents use social media to keep in contact with their grandchildren.
Another reason is SEO. Maintaining a presence on social media bolsters your website's SEO.
Search engines rank sites based partially on credibility, and multiple social media accounts speak to your site's credibility.
Because social media is important, hiring a social media strategist is important.
Social media strategists aren't kids who play around on Facebook and Twitter all day. They are people who make it their business to know social media platforms and marketing strategies backwards and forwards.
Why It's Important To Hire A Social Media Strategist
It's true that many people have a basic idea of how social media works. It's true that you can simply have an intern make a Facebook post here and there and let it go at that.
But to truly embrace social media and all of its potential, you need to have a social media strategist.
Knowledge
Most social media users know how to post, like, and respond on their chosen platforms. Occasionally, you'll find a social media enthusiast who knows a bit about looking at the account stats too.
But, social media strategists blow users and enthusiasts out of the water.
Because social media is their job, they know the ins and outs of every popular platform out there. They know which platform to use and how. They know which content to post on Facebook and which content to save for Instagram.
They also keep up with trends. We're not just talking news trends, either.
We're talking about social media trends. When users drop one platform and migrate to a newer, hotter one, social media strategists are right there with them.
A social media strategist also knows numbers. They know how to look at platform performance data and extract the necessary information from it.
With that information, they can help you build a more effective online marketing strategy.
Experience
Operating social media accounts isn't just about churning out content or deciding what to post where.
It also involves implementing a level of customer service unique to online platforms.
In-store and over-the-phone customer service require employees to speak directly to customers. That interaction can stay pleasant or go south, depending on both parties' actions and reactions. Regardless, all interactions are generally confined to that space and time.
Social media is totally different. While employees don't have to verbally address users or look them in the eye, it is crucial that they think about what they post.
All social media and other online interactions receive a time and date stamp. Some interactions cannot be deleted. Even if they can, they may still show up in search engine results.
What's more, online interactions can be captured and reposted. What starts as one mean comment to someone can end up as a viral campaign against the commenter. In essence, it becomes permanently grafted on the Internet.
Imagine if that comment came from your business account. Imagine it was directed at one of your customers who made an irate post on your business' latest tweet.
With a social media strategist, you'll should never have to worry about that issue. Social media strategists are professionals who thrive on social media marketing. They know how to respond to every kind of comment.
How A Social Media Strategist Will Help You
Making posts, looking at numbers, replying to comments on recent posts. It sounds like work that can be done in two of the work week's 40 hours, right?
Wrong.
Social media is always changing. Something new is always trending. In short, something is always happening in the world of social media.
Tracking Overnight Trends
Commonality is the thread that bonds humans. For that reason, you can use it as an effective digital marketing tool.
As soon as the strategist walks through the front door, it's to their computer they go. They have to get caught up on what's been happening overnight.
Specifically, they pay attention to the latest trends. They keep an eye out for any trend that might prove a great conversation piece for your company's social media. In other words, they look for trends that will engage your customers and make them want to interact with you.
After all, interaction leads to conversion.
Trends of note are essentially anything that has to do with your company. For example, National Geographic would likely post about a newly listed endangered animal trending in the news. GameStop might tweet about the latest survival horror game trending on Twitter.
This kind of strategist also keeps an eye out for news on their competitors.
For instance, let's say you run a software company. One morning, Forbes publishes a new article detailing the best and worst new pieces of software. Your software ranks high while a competitor's software ranks lower.
A social media strategist would jump on that article and share it while thanking Forbes for the recognition.
Talk To Commenters and Followers
Posting on social media and not responding to comments is like calling someone and not saying anything.
Nowadays, interacting with your followers is a must. When followers add you to their feed, they do so because they want to hear from you. They want to engage with you at the next opportunity.
If you're not interacting with your followers, you might as well be paying for your followers. And you might as well be flushing your organically won followers down the drain.
Strategists know this. More than that, they know when and how to respond to followers.
Sometimes a like is all it takes. Sometimes a response merits a response from your business, particularly if a politely worded complaint is posted. Regardless, your business should get back to as many comments on your posts as possible.
Your social media strategist will know which comments to respond to. They'll also know how to respond to them.
Another type of social media engagement your company should practice is reaching out to new followers. Whether via a private message or an open comment, your social media strategist will know how to tell your new followers, "Thanks for joining."
Set The Schedule
Every social media platform serves a different function.
Facebook users like to keep up with friends and companies. Twitter users enjoy knowing what's hot in the world of news and trends. Instagram users like to see what interesting new photos and videos their favorite Instagrammers have posted.
Thanks to the diversity of purpose and users, every platform is active at certain times of the day. The active periods for one platform may not align with those of another.
Your social media strategist will know the hot times for every platform. They will set your posting schedule so you post at the optimum time for engagement on all of your social media platforms.
Make The Posts
After setting the schedule, your social media strategist will plan and develop the content that will be posted.
As stated, not all content is transferable across platforms. But that isn't the only issue that arises when it comes to posting on social media.
Other issues include character limits, photo limits, incorrectly used hashtags, and with or without video.
Some platforms such as Twitter impose strict character limits on all posts. Others, such as Tumblr and Instagram, allow each post to contain no more than a certain amount of images.
Speaking of images, some platforms require all uploaded images to meet a certain dimension. For example, while Instagram has no hard limits, it will require users to crop images that it deems too long. Imagine having your graphic designer create a fantastic image with a border only to have it cropped!
Your social media strategist will know which platforms have these restrictions and which don't. They'll be able to plan each post on each platform accordingly with no trouble whatsoever.
Prior to posting, your social media strategist will double-check all content to ensure there are no spelling errors or mistakes. Grammatical errors are the bane of every social media publisher's existence, and users are quick to point out (and judge) errors.
The real trouble with grammatical errors comes in the form of hashtags.
Professional social media accounts use hashtags to raise awareness of their brand. When users search hashtags, they find all recent posts made that include that hashtag. Your company's post will be included in the search results.
When hashtags are misspelled, they aren't just a proofreading error. They're a missed opportunity. With a strategist, you'll should never have to worry about missing an opportunity.
Build Your Brand's Audience
Building an audience is why you're investing time in social media to begin with. Without that audience, you're simply posting into the dark void of the Internet.
Before you build, though, it's a good idea to look at what you have. That's where your social media strategist comes into play.
They will check your followers' metrics. They will look at their demographics. From there, they'll determine what it is that made them interested in your brand.
Then they'll customize your posts to appeal to that audience.
The buck doesn't stop there, though. Active engagement beyond your current followers and their comments is another way to pull in audience members.
To participate in active engagement, your social media strategist will seek out posts about your brand. They'll like the posts and comment on them.
They'll also share third parties' posts about them or about relevant topics. Most likely the third parties will be bigger names or names that can help further your company's reach.
Continue Engaging and Tracking
It isn't enough to devote one set block of time to engaging followers and tracking trends.
Engagements and trends must be monitored on and off throughout the day.
That's no problem for your strategist, though. They toggle engagements and trend research with the rest of their daily duties, no problem.
Continuing to engage and follow trends throughout the day will give you a leg up. You can address issues that arise exactly when they arise. Common issues include miscommunications or misunderstandings about your posts as well as rude comments.
All-day engagement and trend research also let you get a feel for when your followers engage with your brand. You won't have to wait for weekly reports and action summaries.
Report On And Analyze The Metrics
Constant monitoring can help you keep on top of issues and give you a feel for your audiences.
However, recording metrics and analyzing the numbers gives you data to live by. Feelings can be wrong. Numbers can't.
Moreover, numbers allow you to see patterns in the metrics that you may not catch otherwise. Keeping even just a week's worth of data will reveal your hot and cold periods of activity. The same applies to months' and years' worth of data.
Your social media strategist knows that, and they'll stay on top of that. They'll let you know when engagement skyrockets and when it falls flat. From there, you can work together to devise an appropriate strategy.
Need More Digital Marketing Advice? Contact Us!
At Five Channels, we know you rely on digital marketing to reach your target audiences. We make it our business–literally–to stay on top of all the latest trends in the digital marketing world. From social media to SEO to video advertising and more, we deliver on the five channels of fulfillment.
Want more digital marketing advice? Please contact us. We'll be happy to help you with your digital marketing questions!
Owner and Chief Marketing Officer, Jason Hall, and his team specialize in creating brand awareness / traffic and lead generation / marketing funnel and conversion optimization, while utilizing the appropriate marketing channels available within your industry. With diverse clients throughout the world, Jason's team is well connected within many industries to assist with your marketing strategies. With no long term contracts and various levels of service, Jason's team will increase the quality of your online traffic, leads, and sales.
Free Website Audit Tool
See how well optimized a web page, landing page, or blog post is for an exact keyword or phrase
About the author...
Located in the heart of the Emerald Coast - Destin, FL, founder and Chief Marketing Officer, Jason Hall, and his team specialize in creating brand awareness / traffic and lead generation / marketing funnel and conversion optimization / and PR campaigns, while utilizing the appropriate marketing channels available within your industry.
With diverse clients throughout the world, Jason's team is well connected within many industries to assist with your marketing strategies. With no long term contracts and various levels of service, Jason's team will increase the quality of your online traffic, leads, and sales.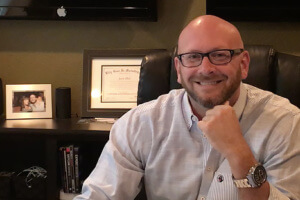 Request a digital marketing strategy session today and we'll show you what you've been missing!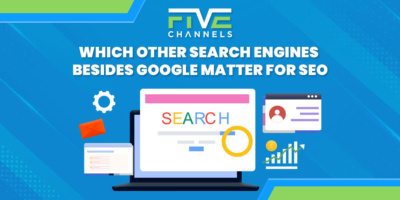 Are you struggling to improve your online presence and boost your website's SEO? Google is the most popular, but optimizing…