Facebook has changed their ad strategy. Targeted ads are being replaced by full ad transparency. Do you know how this will change your marketing process?
As many of you marketers already know, Facebook is partial to the odd update.
Usually, if we work with Facebook and not against them, these updates can be harnessed to improve our overall marketing process.
With an average 1.37 billion daily active users in June 2017, we want to get our Facebook marketing right, because the potential exposure for our brands and audience reach is unbelievable.
What's New in the World of Facebook Ad Transparency?
For many digital advertisers, dark posts play a pivotal role in their marketing process.
By dark posts, we mean 'unpublished page posts.' These posts currently allow marketers to run an infinite amount of ads without them appearing on their business page.
This makes it very difficult for their competition to see what they're up to and helps to prevent them modeling their ads on theirs.
However, this feature may be taken from you shortly, so it might be time to get a new marketing process!
Facebook has re-thought their ad transparency policy. Soon, marketers will no longer have the option of hiding their live ads.
According to Facebook, "people will be able to click "View Ads" on a Page and view ads a Page is running on Facebook, Instagram and Messenger — whether or not the person viewing is in the intended target audience for the ad."
This means when Facebook users view a business page they'll be able to click "View Ads." Consequently, this will list all the ads that business is running at that point in time.
Make no mistake about it; this update will apply to all ads associated with a business page including those placed on messenger and Instagram. 
Facebook will beta these changes in Canada and gradually introduce them to the States.
Please note there's no point in jumping ship to Twitter because they've also just launched a very similar policy.
How Will This Impact the Marketing Process for the Worse?
The beauty of Facebook advertising is that you're able to split your audience into tailored demographics.
This is imperative to the marketing process because the ad you'll want to show a senior man is likely to differ to an advertisement suitable for a millennial woman.
Additionally, dark posts are great for ensuring brand followers aren't bombarded with notifications every time a new and (potentially irrelevant ad to them) gets uploaded.
Are There Any Marketing Benefits to These Updates?
Rest assured it's not all doom and gloom!
Being openly transparent with your audience is brilliant. Not just because it's ethical, but it's also good for business.
Customers are increasingly likely to engage with your brand if they feel like they know and trust you. Naturally, the added transparency dictated by this Facebook update can only add to that.
With so many scams on the internet, consumers are more skeptical than ever when it comes to buying goods and services online.
However, this Facebook update gives potential customers the confidence that they're viewing an official advertisement from a legitimate company – rather than being conned by a fake scammy account.
This can only be good for your click-through rate.
In addition to this, marketers will be able to see what's working in the world of Facebook advertising. This is perfect for businesses looking to refresh their marketing process.
Researching your competition just got a whole lot easier. Business owners will be able to replicate similar style ads to trial with their audience.
Before this update, online marketers could only accurately research organic content. This wasn't always representative of companies advertising efforts on Facebook.
For example, before this update, Walmart couldn't get the full rundown of Target's Facebook advertising campaigns. The information available to them would be extremely limited.
However, this will shortly change once the 'View Ads' button comes into force.
Digital marketers will soon be able to list all of their competitors in an excel doc and methodically monitor their Facebook presence with great ease. This is a game changer to any marketing process.
Plus, the update will be ideal for identifying your rivals' marketing strategies. You can see how they're attempting to stand out from the crowd and then implement similar techniques yourself.
Consequently, you're able to stay one step ahead and take inspiration from a continual flow of new and potentially profitable ideas.
However, on the flip side of that – as an increasing amount of advertisers up their game the competition will become more fierce. Realistically we won't know how much of a threat this will be until much later down the line.
Namely because at present it's difficult (but not impossible) to research competitors advertising in your niche.
Currently, if you're looking to get an idea of your competitors Facebook presence, you'll have to like their page and interact with their ads.
It's very likely they'll then retarget you. Facebook will also start showing you similar commercials relevant to your niche.
How Much Will This Impact Competition on Facebook?
This change will only apply to active ads.
However, if you're marketing in the political sphere, the situation is very different.
Facebook's hoping to build a four-year archive of federal-election related ads. This way the public can see both past and present political advertisements.
It's worth noting this archive feature will only concern political advertisements.
At present, there's no mention of its application to generic businesses so shouldn't affect your current marketing process too much.
Laura Collins points out that in reality, Facebook's new transparency policy is a leveler in the advertising industry.
Once this update comes into force, Facebook will be no different to any other advertising channel.
For example, if you ran a television advertisement all demographics would view it. There's no hiding the commercial from select groups of people.
Consequently, rather than increasing competition, Facebook's raised the level of accountability marketers are held to.
Do we need to panic?
No, because conversion statistics are still kept private (for non-political advertisements).
By this we mean, impressions, clicks or the specific audiences you've targeted.
Facebook users will only be able to view your active Facebook advertisements in a newsfeed style format.
Rest assured, your potential customers won't be able to see whether you managed to generate one or one billion impressions. So, your credibility as a digital marketer isn't at risk.
Without these stats, it's hard for your competition to discern which of your ads are "winning ads" and which advertisements you're just testing.
Hence if competitors are looking to model your successful ads, it will be purely down to guesswork.
Will this impact customer conversions?
With regards to whether this update will impact customer conversions – it's difficult to say.
There's a school of thought that suggests it won't make much difference.
For many users, just knowing there's added accountability through the 'view ads button' will be enough. It's likely only a small portion of potential clients will be bothered enough to trawl through all of your active ads.
So, we wouldn't suggest you worry about this.
However, if you're really concerned about your competition copying you, we suggest focusing on producing regular and innovative content.
That way you're always staying ahead of the game and making it difficult for your competitors to catch up with you.
How will this effect split testing your marketing process?
As previously alluded to, marketers run dark posts to split test numerous versions of the same ad. They could do this without bombarding their business page with hundreds of similar ads.
This gives advertisers time to see what copy, creative, call to action, etc. converts best. They can then scale up their winning ad and cut the rest.
Your split testing / marketing process will now become public knowledge. Both your customers and competition will soon have access to all the different variations you're testing out.
Plus, in situations where an ad misses the mark or offends anyone, the marketer could quickly take the ad down. They could sleep easy knowing only a section of their audience had seen the advertisement.
Now, businesses have to be increasingly careful as to how they advertise their products and services because of the broader scope for exposure.
Why is advertising transparency necessary?
The need for ad transparency comes from the recent political elections.
There were concerns that fraudulent Russian linked accounts utilized over 3,000 Facebook advertisements to try and influence America's most recent presidential election.
Shockingly, over 126 million American Facebook users saw these ads – of which over half were of age to vote.
It's crazy to think that over $100,000 worth of fraudulent Facebook ads managed to hit our computers, in an attempt to sway the election results. 
Naturally, it's only right that in response to this shocking evidence, consumers can now see who's behind the advertisements they're viewing – especially if the ad has a political slant to it.
Furthermore, to stop this from happening again Facebook's looking to complicate the marketing process for those working on election campaigns.
For example, before an ad is created and published the company has to provide the necessary documentation. This includes proof of identity for the company they're working on behalf of as well as their location.
Plus, all ads will have to disclose who the ad has been paid by, very similar to the sorts of messages that appear on television advertisements.
At present, it's unclear whether standard businesses will have to go through the same authentication process. It's likely there will be some initial teething problems during the crossover period.
Only time will tell how that will work out.
Additionally, Facebook users will also be able to see the following information for politically motivated ads; total and average money spent on ads, the number of impressions, and the specific audiences targeted by the ad.
This update will hopefully aid democracy, which can never be a bad thing.
Final Thoughts
As Facebook is both a channel for advertising as well as a social network, a positive user experience has to be at the heart of everything Facebook does.
It's unsurprising this new transparency policy has come into force because it ensures ads are credible. This, in turn, boosts the confidence users have in Facebook as a whole.
To put it plainly, high-quality advertisers who publish ads packed with valuable content shouldn't have anything to worry about.
You need to ensure to prioritize a good user experience throughout your Facebook marketing process.
We predict that there won't be much difference in conversion rates following these changes.
The update will mostly affect smaller businesses who haven't established a lasting reputation with their audience yet.
They'll have to be very careful what they publish because of the increasing potential for scrutiny.
Do you think this will impact your marketing process?
If you think that these updates will impact your marketing process, please feel free to drop us a line to see how we can fix this. One of our team of experts will be more than happy to answer your questions and concerns.
Alternatively, for more information on all things digital marketing, please feel free to browse our blog.
You may find our recent articles titled 'Everything You Need to Know About Advertising on Facebook' and Taking Offline Data Online With Facebook Ad Targeting of particular interest.
Owner and Chief Marketing Officer, Jason Hall, and his team specialize in creating brand awareness / traffic and lead generation / marketing funnel and conversion optimization, while utilizing the appropriate marketing channels available within your industry. With diverse clients throughout the world, Jason's team is well connected within many industries to assist with your marketing strategies. With no long term contracts and various levels of service, Jason's team will increase the quality of your online traffic, leads, and sales.
Free Website Audit Tool
See how well optimized a web page, landing page, or blog post is for an exact keyword or phrase
About the author...
Located in the heart of the Emerald Coast - Destin, FL, founder and Chief Marketing Officer, Jason Hall, and his team specialize in creating brand awareness / traffic and lead generation / marketing funnel and conversion optimization / and PR campaigns, while utilizing the appropriate marketing channels available within your industry.
With diverse clients throughout the world, Jason's team is well connected within many industries to assist with your marketing strategies. With no long term contracts and various levels of service, Jason's team will increase the quality of your online traffic, leads, and sales.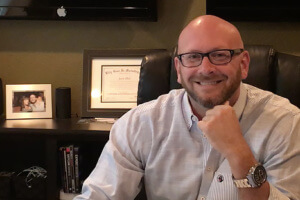 Request a digital marketing strategy session today and we'll show you what you've been missing!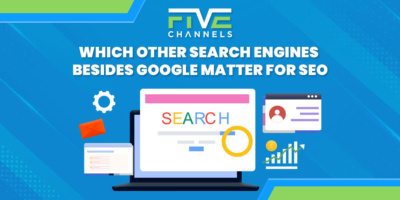 Are you struggling to improve your online presence and boost your website's SEO? Google is the most popular, but optimizing…