Growing your customer base and increasing traffic to your website requires a certain kind of competence in marketing. 
Marketing is becoming more complex, but at the same time significantly simpler. With the rise of new technologies that can be used by any computer-savvy individual, marketing is seamless and fun.
Here, we will cover one of those tools on a broader scale, retargeting pixels. Check out this great addition to your marketing growth strategy.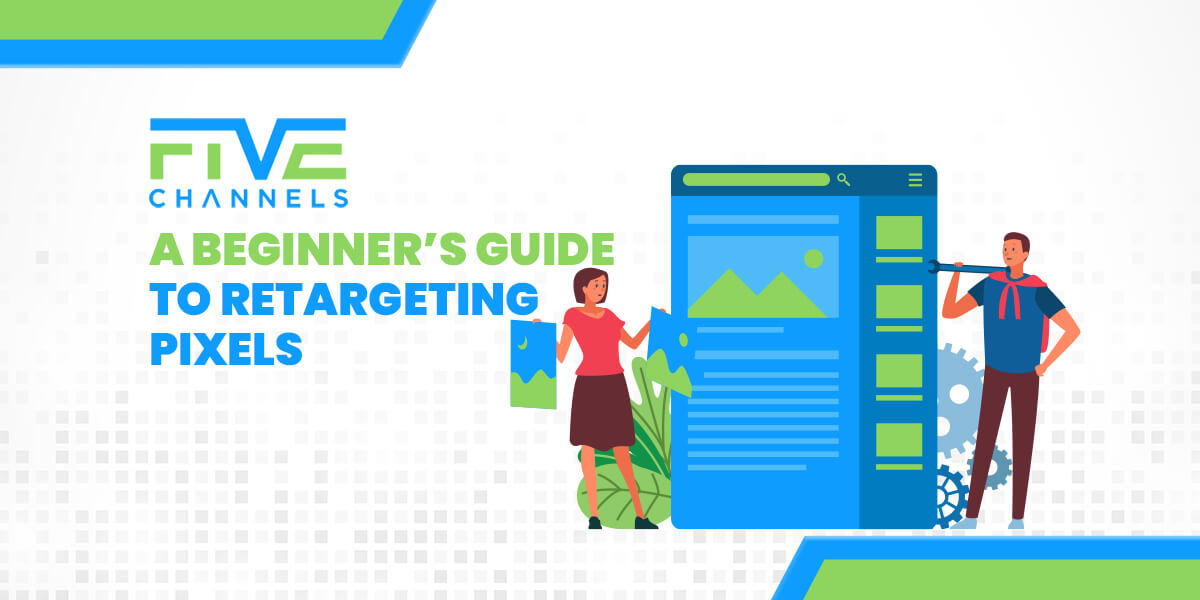 How Does Retargeting Fit in With Programmatic Advertising?
Programmatic advertising involves the purchase and sale of ad space and inventory online. Nowadays, programmatic advertising is bought in real-time bids. 
Why is this relevant? Retargeting is one of the most potent marketing strategies within this larger practice. In programmatic advertising, a dedicated algorithm generates purchasing decisions for marketers. 
With real-time bidding, most vendors can provide vacant ad space for an ad exchange. This ad exchange allows demand-side platforms to place bids on these spaces for the client. A demand-side platform will bid on the likelihood of the client's customers buying a product in the predicted future. 
A winner would be chosen in that instant, and the ad would be shown on the page. This involved process helps marketers assess how their budgets are being used in real-time, while eliminating all of the nuisances of contract and allowing them to recognize the top-performing channels.
How Does Retargeting Work?
Retargeting is a specific form of advertising that allows brands to re-engage with users who have left their website before they were able to make a purchase. 
In premise, there are several types of retargeting, such as cookie-based retargeting, mirror-based retargeting, predictive retargeting, etc. 
Unlike traditional banner ads, a retargeting ad is shown to people who have already interacted with the brand in some way. Using pixel-based technologies, a retargeting ad will follow the audience through the online customer journeys to learn about their behavior to later target them with a personalized offer on a product or service.
So how does a retargeting pixel work? A snippet of code is bound to a website, link, or something else. The pixel will collect the visitor data that it deems essential, including the page visited, time spent on it, and where they are from.
At the time of the visit, the pixel will also drop a cookie in their browser. This retargeting cookie will leave a trail of crumbs as the customers surf the web, allowing you to retarget them with displayable ads across the entire web even after they've left your site.
How to Optimize Retargeting Ads
In general, a retargeting campaign will consist of various displayable ads, such as video, images, and rich media. To create effective ads, you must ensure that the copy and image are relevant to the product offer or feature that you are trying to present to the retargeted visitor.
Creating several display ads for each of your retargeting audiences (using segmentation) will help you create dedicated ads that can attract the visitor you are trying to get back.
As a standard guideline, an optimized retargeting ad has the following:
– Actionable copy, click-worthy call-to-action button, engaging headline, visually appealing media
– To-the-point ad copy that gets the point across quickly and offers the visitor an incentive to click on the ad
– A CTA button that is designed in contrast and has an actionable copy on it
– A headline that is relevant to the user experience
– An attention-grabbing headline that piques a user's attention the moment they visit the landing page
– Animation or static images, if possible (as long as it is relevant to the offer that is presented in the ad copy) 
However, considering the ever-changing dynamic of ad platforms and search engines, what works now might not work later. Therefore, we cannot stress enough the importance of staying up to date with the current trends and changes in the industry.
Connect to Landing Pages
Your retargeting ads should be linked to post-click landing pages, instead of your homepage or any other irrelevant page. A landing page allows you to tailor the message that is being received in unison with the 1:1 conversion that the visitor expects from the ad.
This allows the visitor to see what they wanted and nothing more. Thus, improving the likelihood of them clicking on the CTA button. An optimized post-click landing page transforms your warm leads into smoking-hot conversions with the assistance of conversion-centric relevancy and action.
How to Create Retarget Campaigns in Google AdWords
In the world, the Google Display Network Reach is definitely high with flying numbers on visitation engagements across millions of devices, videos, and websites.
In order to create your retargeting campaign in Google AdWords, follow these steps:
1. Sign-in to your account
2. Open Shared Library
3. Click on the Audiences option
4. Choose Set-up Remarketing
5. Select View AdWords Tag for websites
6. Copy the retargeting tag code, it will work for mobile and desktop
7. Place the code at the bottom of all website pages that you would like to use in the campaign
8. Save & public pages
9. Open up Google Tag Assist to see if the pixel is working
10. Now return to Audiences
Throughout the next couple of days, the pixel will continue to collect cookies of page visitors, thus filling up the All Visitors list on your account.
However, that's all surface-level. With Google AdWords, you can retarget individuals using customized lists, and then run various tests, such as bid tests, combination tests, ad tests, frequency cap tests. 
You can also employ the use of various retargeting profiles, such as:
Dynamic Remarketing – Ads include specific services/products that they have browsed through in the past
Standard Remarketing – Ads are shown to past visitors via display networks
Remarketing Lists for Ads – Ads are shown to visitors when do perform a follow-up search
Remarketing for Mobile Aps – Ads are shown to visitors who have used the mobile app or mobile website
Video Remarketing – Ads are shown to visitors who have seen your YouTube videos
Email List Remarketing – Using your email list, the visitors will see your ads when visiting other sites.
In any case, you can expect to get the widest exposure across the internet via the Google network. However, that also means that is inherently competitive, and tough industry businesses will have to acquire substantial marketing budgets.
How to Create Retargeting Campaigns on Facebook
In order to start your retargeting campaign, you will need to have a Facebook account for business ads. When you're done setting it up, visit the Audiences section in the Ads Manager.
For retargeting, visit the Custom Audiences option. From this page, choose the Website Traffic option, which will allow you to create lists of people who have visited specific web pages or your website. 
After doing so, select your audience that you would like to target. You can choose from the pre-set profiles, or create your own custom combination: 
– Anyone who visits the website
– Anyone who visits a specific page
– Certain prospects visiting specific pages
– Visitors who have not visited in a specified time
– Any custom option you can think of
After you have created your audience segment, Facebook will generate a pixel tracking code for you to place on specific pages or entire websites. This pixel will allow you to track any conversions on the ads, optimize them based on the data gathered, and then created better ones in the near future.
The beauty of using the Facebook Pixel is that you can also use it to serve retargeting ads to visitors on Instagram. With all of your campaigns set up and the audience segmented, all you need to do is create the retargeting ad itself. That's when ad optimization comes in.
Using Retargeting Pixels for Social Media Shares
We all know that publishing content that is valuable to the customer is critical to the relevance of your business. There is also another rule based on this called the Rule of Thirds. It is recommended that 1/3 of your social content speaks about the brand, 1/3 to speak about the product and services, and 1/3 to speak about the latest ideas from thought leaders. 
The problem with this is that you don't get anything from third-party content. The visitor will not come to your website, and you cannot reach them again. However, that's when the retargeting link comes into play. 
Every person that clicks on this link with third-party content is added to your retargeting list, which means you just got back 1/3 of your social referral traffic that you had no way of tracking prior.
With link retargeting, each link you share on social media will help you validate, grow, and refine the customer base. By refining your customers, you can show ads to people who have shown interest in your brand. It will allow you to employ the use of increased buyer's intent, thus leading to sales conversions in the future. 
Using Retargeting Pixels for Newsletters
Most brands send a newsletter to their lists, and if you don't, you should. Newsletters are great to retain significance in the mind of a customer, and a direct method to keep in touch with the individual. 
In fact, email is the most practical way to communicate with customers. In general, brand communication relies on call-to-action buttons and blind faith to get customers back on the website. You can also only use site retargeting and target people who have visited your website in the past.
Either method is reliant on various factors that change the conversion rate at their own demise, and that's because the experience is not personalized for the audiences at all. 
Through retargeting pixels, you can leverage all of your newsletters to segment the audience, and consequently, show them relevant ads that are based on their behavior. 
Not only will this take your email marketing to the next level, but it will help you determine new behaviors and characteristics for your audience segmentations which have been previously hard to uncover. 
Word of Advice: Do Not Retarget Converted Customers
One important thing to consider before we wrap this up is the fact that you shouldn't waste money on retargeting converted customers. It's very annoying for your audience.
In order to avoid doing this by accident, employ the use of a burn pixel, which is a snippet of code that you can place on the post-checkout page which will untag the user who has made the purchase, thus preventing them from receiving your previously-targeted ads.
This does not mean that you won't be able to target them for another campaign, on the contrary, we recommend you do exactly that. However, do not show them the products that they just bought, show them something that compliments the purchases they already made. 
Be discreet, not in their face. Marketing is about creating a connection. It's not about draining the energy of your customer to a point where they just have to buy something so that they can get rid of you.
Digital Marketing Services for You
Now that you know about the power of retargeting pixels, you are well on your way to employing them in your marketing strategy. However, retargeting can be a hassle, considering the learning curve, so learning how to utilize it effectively on multiple platforms is key. 
If you're interested in delegating your ad reach, and ensuring that your marketing spend is not going to waste, get in touch with us and we will happily accommodate your needs.
Owner and Chief Marketing Officer, Jason Hall, and his team specialize in creating brand awareness / traffic and lead generation / marketing funnel and conversion optimization, while utilizing the appropriate marketing channels available within your industry. With diverse clients throughout the world, Jason's team is well connected within many industries to assist with your marketing strategies. With no long term contracts and various levels of service, Jason's team will increase the quality of your online traffic, leads, and sales.
Free Website Audit Tool
See how well optimized a web page, landing page, or blog post is for an exact keyword or phrase
About the author...
Located in the heart of the Emerald Coast - Destin, FL, founder and Chief Marketing Officer, Jason Hall, and his team specialize in creating brand awareness / traffic and lead generation / marketing funnel and conversion optimization / and PR campaigns, while utilizing the appropriate marketing channels available within your industry.
With diverse clients throughout the world, Jason's team is well connected within many industries to assist with your marketing strategies. With no long term contracts and various levels of service, Jason's team will increase the quality of your online traffic, leads, and sales.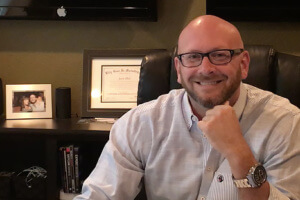 Request a digital marketing strategy session today and we'll show you what you've been missing!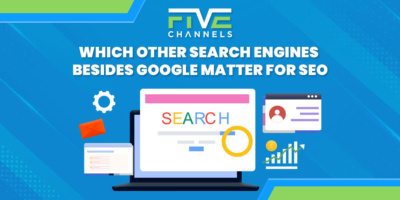 Are you struggling to improve your online presence and boost your website's SEO? Google is the most popular, but optimizing…