Tired of the same-old video ad strategy? Are traditional video ads too costly and you don't want to risk spending all that cash and see no results?
You should consider marketing with explainer videos, but first you need to know what an explainer video is, and why it's something you want.
Here's an in-depth dissection to help you understand what they are, how they work in today's digital landscape, and the different business benefits you can reap from them.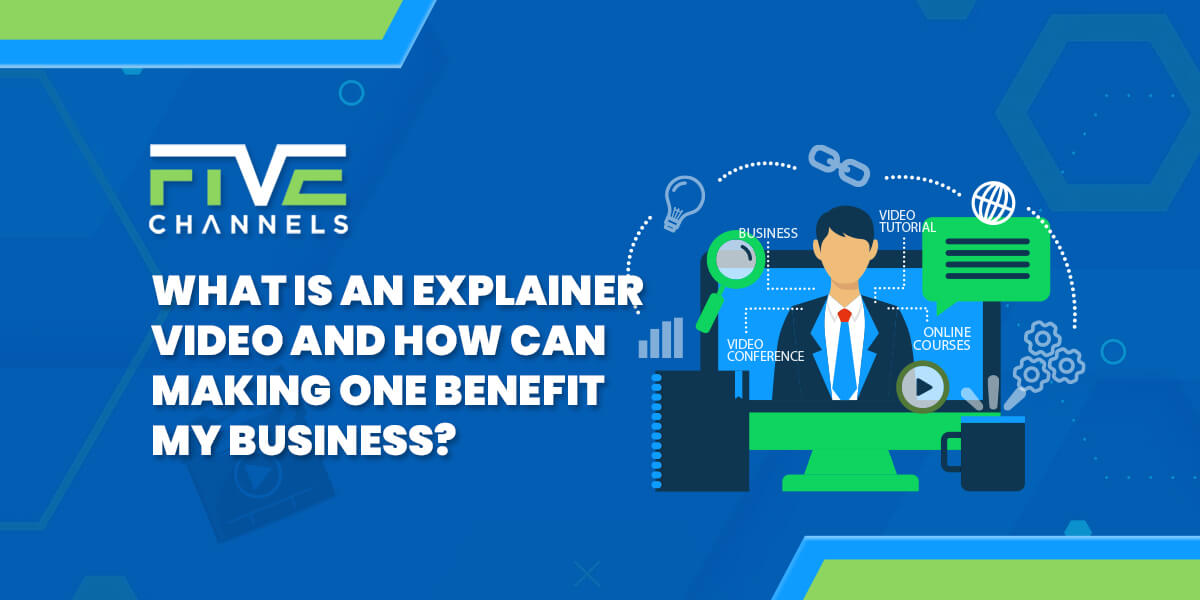 The World Today
First, you need to understand that the online world is nothing like it was five or ten years ago. Those days, blogging was the meat of marketing. Today, blogging is still an important pillar, but it shares the spotlight with a few other mediums. 
When they say, "content is king," that content can be anything now. Videos, infographics, blog posts, GIFs, and more. Search engines evolved to cover wider ground. You now have to plan for things like voice search, and traffic coming from video sharing.
That brings us to explainer videos and how they're quickly changing the landscape. Let's start by defining an explainer video, dissecting its main characteristics, and differentiating it from a video review.
What is an Explainer Video?
As the name suggests, they are videos meant to explain something to the audience. You can use these videos to explain a new product, a service, or a concept. TED Talks use explainer videos to teach history lessons or science. Retailers could use explainer videos to highlight the features of a product. 
The majority of explainer videos don't use live-action footage. Instead, they rely on animation. This allows the content creator to craft engaging videos that capture the audience's attention right from the beginning. 
Keep in mind that explainer videos are also often short. Studies show that the sweet spot is between 1-2 minutes long.
Don't confuse an animated corporate video with a video review. Reviews should highlight both the pros and cons of a product or service. Explainer videos are all about providing easy-to-digest information in a short, entertaining way.
Benefits of an Explainer Video for Business Ventures
Why are companies turning to explainer videos? Why is this form of marketing starting to outshine traditional video ads? There has to be a reason to highlight why it's becoming a worldwide sensation.
Fortunately, there is more than one reason. Discover the different benefits of explainer videos below.
Higher Engagement Rates
Never belittle the value of engagement marketing. You want to grab people's attention and retain it. You want to make sure they do more than glance at your marketing materials. 
Explainer videos look cool because of their slick animation. They're also short, meaning a viewer can get information in 1-2 minutes compared to the time it would take them to read the same content through a blog post. There's also less effort on their part since they don't have to read anything.
You can test it to prove it. Write a blog post, use that post as a basis for the script of an explainer video, and then use it for an audio-only podcast. Present all three to a select number of participants, and it's more than likely people will choose the video over the podcast or blog post.
At the end of the day, this means you'll get more people checking out your material. Sure, it's important to have a blog post on your page to please search engine algorithms, but if you want to improve the user experience (UX) and keep people engaged, you can't go wrong with an animated explainer video.
Clarity
Do you have a brand new product hitting the market? 
Say for example you manufacture smartphones, and you have one coming out this year. You could release a traditional video ad that'll play on Facebook or YouTube, but why not go one step further? 
With an explainer video, you could inform people about the phone's improved display, the different camera technology implemented on the device, and why the OS is better when compared to competing phones. With this type of video, people will understand the product more, and it could convince them to go out and buy it. 
After all, who would purchase something they don't fully understand? 
These videos eliminate all ambiguity and confusion. If people don't understand how your service works or why they need it, put out a video to simplify it and help them learn. Let your videos answer their most frequent questions. 
Major Boost in Traffic
Explainer videos can also boost traffic. You should use them to funnel people to specific landing pages. 
For example, you could release a video explaining how your service works, and the benefits people could reap from hiring you. You already got their attention, so in the video make it a point to include a call-to-action. Make them want to get in touch with you.
Great explainer videos achieve this and more. I'll discuss how they can get viral in a segment below but for now, keep in mind that good explainers spread quickly. That rapid spread leads to more exposure, therefore more clicks to the page.
Add a link to your landing page in the video description. Before you know it, people who watched the explainer will start visiting your page. They already got the message, which means the video did its job, and now it's your site's turn to do the rest.
Higher Conversion Rates
Did you know customers tend to purchase a product after watching a video about it? That's one of the hidden gems of effective video marketing, and one you can take advantage of with effective explainer videos.
Think about it this way, when people browse online, they don't have a means of physically interacting with your product. Traditional promotional videos might look superficial and won't highlight or explain the features you want to market. How can you get customers to understand what your brand and your product is all about?
Explainer videos get the job done. 
These videos simplify complex concepts so that the average consumer can get a grasp of the important features. When a customer understands what you're selling, they'll likely buy it. Entertaining and informing customers is the quickest route to conversions, and explainers do both.
Easy to Share
I mentioned that explainer videos easily get viral. This is because of several key factors:
– They're visually appealing
– They're short videos and quick to digest
– They get a clear message across
Putting explainers and social media together is a perfect match. It's elementary, even when you consider how well platforms like Facebook and Twitter are for this type of visual marketing. 
When you share an explainer video on Facebook, it won't take long for others to start sharing it. This exposes the video and the links included to their friends. Those who see it will continue sharing until the video becomes viral. 
All it takes is a quick click of the Facebook share button. People don't even have to worry about the video getting ignored because these videos are often less than 2 minutes long. 
Not sure it works this well? Take a moment to get on Facebook and scroll down your News Feed. It won't take long before you realize most posts and shared content are short explainer videos.
Improve Branding
Take a moment to check out all of Apple's commercials. Though they all showcase high-quality production value, they also look a bit generic. You know it's an Apple commercial from the very first frame. They always have the same type of color correction, cinematography, and style. 
While impressive, they also seem superficial. There's no personality in these commercials.
Don't fall into the same hole. Turn to effective brand marketing such as explainer videos.
Yes, you need high-quality video ads, but pair them with a good explainer video. The latter highlights your brand's personality better than any generic commercial.
If you want to showcase a business-minded, formal personality, then release explainer videos that are straight to the point and feature a voice actor with a deep tone. If you want to showcase a fun personality, add humor to the script and a little spark to the animation. 
One video, as short as it is, could tell people a lot about your brand. Colors alone can evoke emotions without a single word, so think about what the tone and style of your explainer video can do.
Caters to the Mobile Crowd
Did you know that the majority of people surfing the Internet do so solely with their mobile devices? More people browse the Web with a phone than those using a desktop computer or laptop. That's how big the mobile crowd is, so imagine the impact they make when it comes to marketing. 
The good news is explainer videos cater to this crowd. 
Again, these videos aren't long, which is ideal when on a phone. People prefer videos than written content because of the limited real estate on a phone's display. You can also grab people's attention and summarize the content of a video with a single thumbnail, something you can't do with written content.
You also have to consider that people on their mobile devices have limited attention spans. There are a lot of things trying to fight for a user's attention, but explainer videos can take up a large chunk of the screen. This means people will notice the video as they scroll through YouTube or Facebook, reducing the chances of your video getting ignored.
Great ROI
The cost to produce an explainer video is minimal compared to what you'd spend for a traditional live-action marketing video. 
Traditional commercials require a ton of equipment. You'll need to pay for the script, for actors, lights, cameras, audio recording equipment, and all the editing software too. You'll need to spend on production design, costumes, and meals as well.
Explainer videos, on the other hand, only require a script, a good voice actor, and animation. It will cost you a lot less, meaning you get a higher return rate per second of the video. 
Measure the ROI this way. If it costs $1,000 for a 2-minute live-action ad, that means each second costs $83.33. Each conversion generated from that video needs to make a significant amount of cash for you to get your money back. 
If a basic explainer video costs $300 for 2 minutes, it means you're only spending $2.50 per second. That's a lot easier to make returns from. 
Of course, the actual cost of video ads and explainer videos can go much higher than shown here, but the benefit remains the same. You'll spend less and earn more per sale generated from the traffic coming from explainer videos.
SEO Friendly
At the end of the day, marketing online boils down to staying SEO friendly. Every SEO strategy is all about working around Google's algorithm.
Explainer videos can help you rank higher.
The title, URL, and meta description for the video should have keywords that Google's crawlers can find and index. Most explainer videos also feature closed captions and crawlers. This means you can sneak in keywords in the video's script too. 
Generated more traffic thanks to the video? Got more conversions than page bounces?
That shows people like and trust your video. It means you have excellent UX and a smart funnel system, both of which Google factors when ranking pages. 
Did the video go viral on Twitter or Facebook? That means broader brand recognition and brand mentions. These too indirectly affect your SEO efforts. 
Take Advantage of Explainer Videos Now
At its core, explainer videos are short, animated videos that inform and entertain. They're powerful marketing tools that cater to a wide audience and can elevate your SEO strategy, introduce your brand personality, and increase engagement.  Of course, there are other forms of video marketing. If you want to discover how to use these to your advantage, feel free to check out our other guides today.
Owner and Chief Marketing Officer, Jason Hall, and his team specialize in creating brand awareness / traffic and lead generation / marketing funnel and conversion optimization, while utilizing the appropriate marketing channels available within your industry. With diverse clients throughout the world, Jason's team is well connected within many industries to assist with your marketing strategies. With no long term contracts and various levels of service, Jason's team will increase the quality of your online traffic, leads, and sales.
Free Website Audit Tool
See how well optimized a web page, landing page, or blog post is for an exact keyword or phrase
About the author...
Located in the heart of the Emerald Coast - Destin, FL, founder and Chief Marketing Officer, Jason Hall, and his team specialize in creating brand awareness / traffic and lead generation / marketing funnel and conversion optimization / and PR campaigns, while utilizing the appropriate marketing channels available within your industry.
With diverse clients throughout the world, Jason's team is well connected within many industries to assist with your marketing strategies. With no long term contracts and various levels of service, Jason's team will increase the quality of your online traffic, leads, and sales.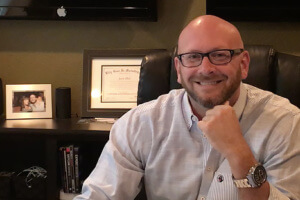 Request a digital marketing strategy session today and we'll show you what you've been missing!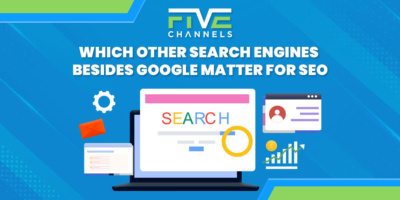 Are you struggling to improve your online presence and boost your website's SEO? Google is the most popular, but optimizing…