You know what's almost better than paid time off? The answer is paid travel, like going to digital marketing conferences for example.
Not only do you get to see a new part of the world, but you can write off your expenses on your taxes.
Still, if your work doesn't pay you to go, they normally at least kick in for a hotel room. If you've got kids at home, then the whole flight is worth a night of uninterrupted sleep alone.
So, where will you go in 2019? New York? Houston? London? Even the UK is hosting quite a few conferences this year.
Here are the top twelve conferences for 2019, so you can start pitching your trip to your boss, tomorrow.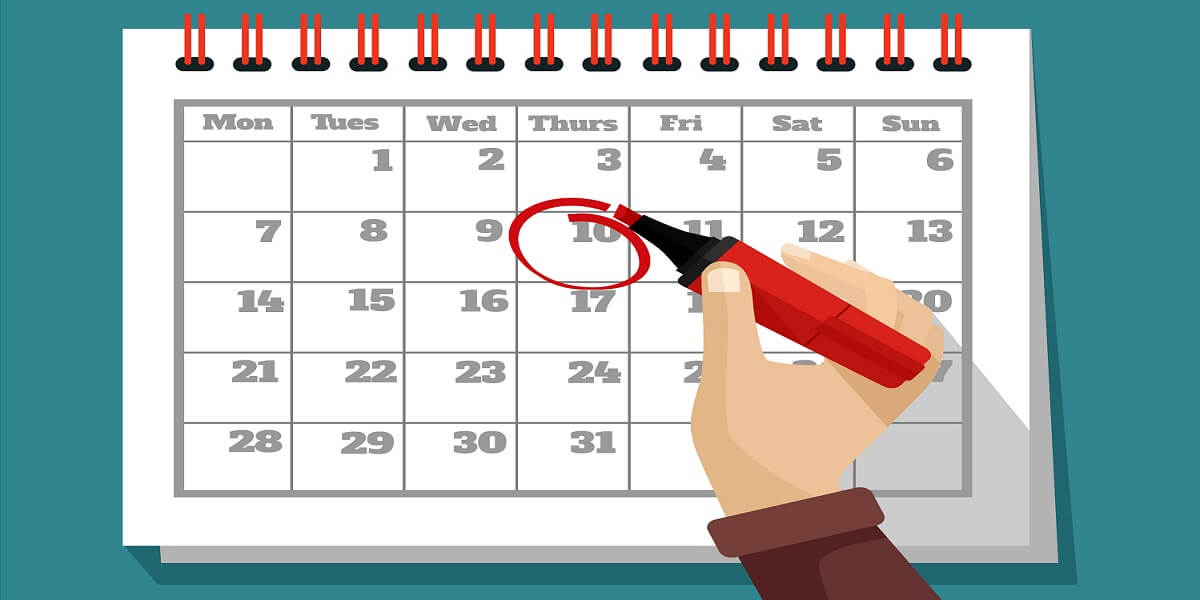 Digital Marketing Conferences
A word of warning, digital marketing means different things to different people. To some, it may mean SEO content and funnels. To others, it's all about branding and the type of graphics people like.
When reading through this list, make sure you get more detail on the conferences to make sure the content is a good fit.
January 2019 – The Internal Communications Conference
Admittedly, January is a dry month for digital marketing conferences, which is why we allowed this semi-related event on our list.
This event in Manchester, UK is on the 24th of January 2019, and is based on communication. Do you need your employees to buy in more? Are you working towards a more inspiring workplace?
Then this is the conference for you. Just so you know, a strong internal culture does lead to a strong external culture or brand image.
While this may be more professional development related, it can still advance your marketing.
Where to Stay: The Midland
Our pick for a nearby hotel for this conference is The Midland. It's a nice mix of historical references and modern culture. It's 4.4 stars, according to Google, and you can walk to the convention centre.
February: The Digital Summit, Phoenix
The shortest month of the year is about to get shorter, at least in terms of work. Why you might ask? Because you'll have three conferences to choose from this month!
First, take a break from the winter weather by flying to Phoenix, Arizona where the Digital Summit is. Mark Feb 11 & 12 off your calendar for this event.
They're featuring speakers like Scott Emmons from Neiman Marcus and even speakers from LinkedIn.
This is their first in a series of events throughout 2019, so let us know if the first is actually the best.
Where to Stay: The Westin Downtown
Not far from the huge (24 acres) convention center is The Westin. It's relatively decently priced and boasts almost a 4.5-star rating.
It's definitely within walking distance to the conference, and that Arizona heat will still be sleeping for the Winter.
February Pt. 2: The B2B Marketing Exchange
This event is a little later in February, and a little longer as well. However, it is also in Arizona.
The event, sometimes called B2BMX, is huge. You can choose from over 85 sessions to learn from. Those sessions are divided into six categories, which makes organizing your priorities easy.
You can choose from channel marketing, content marketing, ABM, digital strategy, demand generation, and sales enablement. Talk about bang for your buck!
Where to Stay: Hyatt Regency or Gainey Ranch Center
They're holding the conference at the Hyatt Regency, so you could try to get a room there. If it's not totally full up.
If you can't get a room there, the Gainey Ranch Center is just down the road and offers some very luxurious outdoor activities.
February Pt. 3: Traffic and Conversion Summit
What a busy month February turned out to be for digital marketers! The Traffic and Conversion Summit is a 3-day event in San Diego, CA from Feb 25th-Feb 27th.
The Summit has thousands of visitors every year, and they come for two main things: Driving traffic to your web properties and converting that traffic into sales.
If you are looking for proven strategies from experts and celebrities that have turned their companies into worldwide corporate juggernauts, then you have come to the right place.
That's right, you won't find any "theories" or "conceptual ideas" at these talks. Just tactics that have been proven to be successful over a variety of industries for several years. They almost guarantee that you will increase sales, traffic, and conversions, just by attending the event.
Where to Stay: Marriott Marquis
Located in downtown San Diego, this resort-style hotel is within walking distance from anything you might want to do in this lovely coastal city. This includes the Traffic and Conversion Summit.
March 2019: SearchLove Conference
The organizers of this conference obviously know what they're doing, since they're marketing it as part conference, part vacation.
It's a two-day long event, also in San Diego, California, but during the 4th and 5th of March. You can expect this conference to be very hands-on, as experts willingly give others feedback.
It's smaller than the other convention center shows you're used to, which gives it a unique feel. Instead of being lectured at, it's like being part of a discussion.
The event team has organized the days so there's both learning and relaxation. They picked a great venue for it too.
Where to Stay: Kona Kai Resort
The conference is being held at Kona Kai, so you should try to get a room there. The resort offers a spa, and beautiful surroundings for peak relaxation. Take advantage of the hotels built-in amenities along with the ones the event team planned.
If you're looking for a bigger more traditional experience, or that weekend doesn't work for you, check out the next event.
March Pt. 2: Digital Marketing Innovation Summit
Save up those frequent flyer miles, because if you choose to attend this event, you're going to the Big Apple! That's right, the Digital Marketing Innovation Summit is in New York City this year.
What an exciting place to be! You can get some good prices on things in advance.
While at the conference, you can choose between 75 speakers who are all conducting different sessions. Catch a talk on brand loyalty, or how to optimize your mobile marketing strategy. It's all fair game at the Digital Marketing Innovation Summit.
Those 75 speakers will combine to do over 39 presentations over those 2-3 days, which comes out to 13 sessions a day. We hope you know how to meditate because that's a lot of information to take in all at once.
Where to Stay: Stay Tuned
They don't quite have everything for this event mapped out yet, so stay up to date on their website here.
Get ready to rub shoulders with some cool and outlandish people. One previous speaker discussed her book "Branding is Sex: Get Your Customers Laid". That's one we need to get for the night table.
March Pt. 3: OIConf and Expo
If you're not tired out or neither of those options get you excited, then you visit the OIConf and Expo, which is Europe's Fastest Growing Digital and Tech Event. It's the 14-15 of March in Brunel's Old Station in Bristol, UK.
This would be a good conference to attend if you have or market to a lot of European clients. This year they're focusing on digital transformation and new technology.
Where to Stay: Many Options
There's a Hilton Double Tree and a Hilton Garden Inn nearby, along with a Holiday Inn Express. The two Hilton options are similarly priced, so go wherever you can get a room.
April 2019: The MarTech Conference Series
This is another big one, and a traditional one at that. There's no vacation like retreat-activities here. Instead, there's an intense focus on marketing technology. How do you manage it?
How do you use technology, marketing, or use management to keep track of marketing results? You're going to want to bring your best coffee-drinking self for this one. The organizers squeezed in as much as time allowed for this event.
That's not to say the event is intimidating though, it's not. Many people describe the events as laid back and are happy with the way their questions were answered.
It's just fast paced so they can cover a lot of content. Another big part of this conference is networking and there is a focus on career or continuing education material.
Small business owners and recent grads alike will get tons out of this three-day conference.
Like the previous one on our list, this is one of a series of conferences. This one, in particular, takes place from April 3-5 and is located in San Jose, California.
You'll spend your time at the San Jose Convention Center if you choose to buy a ticket.
Where to Stay: Fairmont San Jose Hotel
The Conference has a deal with the Fairmont San Jose Hotel, which you can check in on when you book your ticket.
What's unique: This conference has a free option! That's right, F-R-E-E! You obviously don't get access to all the talks and workshops, but you get to hang out in the events hall.
That means mingling with businesses and colleagues, as well as attending a few free talks.
May 2019: The International Search Summit
Another conference in London, UK. This is the only thing on our radar (so far) for May. It's more focused on SEO and search engine marketing than the other conferences.
It'll be on May 20th and we're still waiting to get more information. We do know that you can book your flight for London and expect to attend the event at Norton Folgate.
Where to Stay: Andaz London Liverpool Street & Point A Hotel London
Just down the road is the Andaz London Liverpool Street 5-star hotel if you're feeling fancy.
If you want something cheaper, like much cheaper, the Point A Hotel London – Liverpool is down the road in the other direction.
June 2019: The Digital Marketing Conference Series
Everything is bigger, including this conference, in Houston, Texas. If you're not from the US, and are unfamiliar with that particular turn of phrase, not to worry. One look at this conference will tell you what you need to know.
This conference is big, just like the state it resides in, and its focus is on how to provide valuable content. Too many times we see people pushing content, just so they can get something out there. This conference aims to change that.
You can learn from both businesses based and personal skills workshops in a community setting. They talk about growth hacking, geo-targeting, and programmatic advertising. Speakers from New Story Media are also on the docket.
If you want to really learn something, then this is a good summer conference. It's being held June 5 & 6th in Houston, which for those unfamiliar means extremely hot weather, so be prepared.
The conference itself is at the JW Marriot Hotel, so you can try to make arrangements to stay there.
Where to Stay: JW Marriot Hotel
As we said, the JW Marriot Hotel is hosting the conference.
Interested? You can download their digital brochure for the conference.
August 2019: The Turing Fest
If you were already going to the world-famous Fringe Festival, then you might as well go to this one too. It's for two days, the 27th and 28th of August in Edinburgh.
You can choose between six different themes and talks, all about attracting people to join your digital ecosystem. You know how they say it takes a village to raise a child? This is about taking a village to create digital success.
Where to Stay: Hilton Edinburgh Carlton
We recommend the Hilton Edinburgh Carlton for its nice quality but vintage look. There are tons of hotels around the location, so you can't go wrong.
If you really want to keep things cheap, you can even stay in a hostel for less than $20 a night!
October 2019: The Fearless Marketer
Finally, we have our last conference of this article, but not of the 2019 year. It's still early, and we're sure people will announce events between and after these.
This one is about marketing campaign users and how they can get better at what they do. They're talking about outreach and operations, and it's been attended by speakers like Jamie Foxx.
It's held in Las Vegas, NV from Oct. 21-24th, so you'd better put in your time off request now.
Where to Stay: Stay Tuned
They're still working out the details for this event, so you'll have to check back for more information.
Choosing Which Digital Marketing Conferences to Attend
If you're anything like us, you're trying to figure out how you can afford to attend and travel to all these events. It's understandable. All the upcoming digital marketing conferences for 2019 sound awesome.
In reality, you'll have to choose the one that makes the most realistic sense for your budget and your life. When you go, make sure you take lots of notes and don't forget your business cards!
Want to see where your strengths and weaknesses lie before you pick a conference? Get our free Digital Marketing Review here.
Owner and Chief Marketing Officer, Jason Hall, and his team specialize in creating brand awareness / traffic and lead generation / marketing funnel and conversion optimization, while utilizing the appropriate marketing channels available within your industry. With diverse clients throughout the world, Jason's team is well connected within many industries to assist with your marketing strategies. With no long term contracts and various levels of service, Jason's team will increase the quality of your online traffic, leads, and sales.
Free Website Audit Tool
See how well optimized a web page, landing page, or blog post is for an exact keyword or phrase
About the author...
Located in the heart of the Emerald Coast - Destin, FL, founder and Chief Marketing Officer, Jason Hall, and his team specialize in creating brand awareness / traffic and lead generation / marketing funnel and conversion optimization / and PR campaigns, while utilizing the appropriate marketing channels available within your industry.
With diverse clients throughout the world, Jason's team is well connected within many industries to assist with your marketing strategies. With no long term contracts and various levels of service, Jason's team will increase the quality of your online traffic, leads, and sales.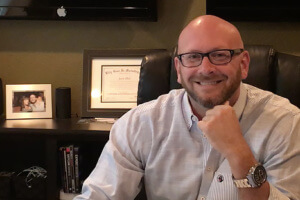 Request a digital marketing strategy session today and we'll show you what you've been missing!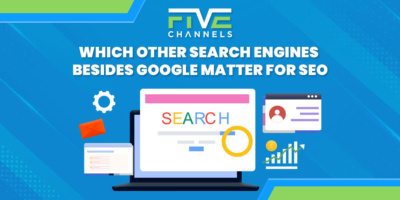 Are you struggling to improve your online presence and boost your website's SEO? Google is the most popular, but optimizing…