Top Lead Sourcing Techniques for Medical Specialists
Are you having trouble getting more patients to come check out your website or clinic? Click here for the top lead sourcing tactics for medical specialists.
Someone found your website because of a search for your medical specialty.
Now it's your job to provide the information any potential lead wants and needs. Give visitors a reason to stay and learn more about your practice.
According to PwC marketing research, healthcare consumers are both demanding and discerning.
They don't wait for an appointment to see a medical specialist for advice or information. Instead, consumers do their own research. They use easy access to online data to become knowledgeable about their health.
The overwhelming amount of material online means people don't linger on a website. If they can't find answers, they move on.
When you offer valuable, relevant information on your site you attract potential clients. Convert a casual visitor into a probable buyer with consistent, top quality content. Soon, your leads will become loyal customers.
Let's take a closer look at your potential clients and the lead sourcing tactics that will win them over.
The Buyer's Journey
Did you know that consumers often are 75-90% of the way through their Buyer's Journey before they contact a medical clinic? That's because they research and find most of the information they want on their own.
It's important to understand the consumer's mindset. When you grasp the buying process, you can provide information relevant to each phase.
The Buyer's Journey includes three basic stages:
1. Awareness
The buying process begins with awareness. It happens when the consumer realizes he has a problem or desire.
Make sure you understand your buyer's motivation. Ask potential patients to describe their problem. Then, define it the same way when you write or talk about it.
Address the way people feel. Tell them how other people depict the same situation. Articles on your website, social media, and email newsletters should match consumer characterizations.
Where do your buyers look for answers? You want to appear everywhere potential clients search for information. Use medical listings, directories, websites, and social media as lead sourcing opportunities.
Are there any misconceptions about your medical specialty? Examine common misunderstandings. Give clear explanations and present all the options.
Your goal is to be a trustworthy advisor and expert resource for your patients.
Post the answers to these questions, and others, on your website, in guest posts, and on social media.
Your helpful information will educate potential customers and lead them to your practice.
2. Consideration
In stage two, the consumer defines the problem and researches solutions. At this point, the buyer faces their challenge and wants to make a decision.
Discover how consumers find and evaluate options. Where do they look? Who do they talk to?
What are the pros and cons of each option? Give consumers details so they can decide which medical specialist is right for them.
Not everyone wants immediate treatment. Consider what happens if they don't take action.
Give consumers an honest report on the consequences of doing nothing. Then, explain the benefits of taking action.
Discuss how patients assess your medical clinic. Do you offer every option? Is it a convenient location?
Don't forget to address common concerns, perceptions, and expectations.
3. Decision
The last stage of the journey is decision-making.
A consumer makes the decision to contact a medical specialist based on research. The final purchase is made after personal contact.
Help potential clients reach a decision by discussing the pros of choosing your practice.
Describe your staff, experience, expertise, cost, and other details a buyer needs.
Let the client know about extra preparations, like lab tests, paperwork, or insurance approval.
Know what makes people want to choose your medical clinic. Incorporate these reasons into the information you provide.
Once you understand each stage of the buyer's journey you can give consumers the information they need, when they need it.
Let's dig into using lead sourcing tactics.
Online Lead Sourcing
The key to successful online lead sourcing is to build a stellar digital presence.
Consumers use search engines and online resources to research their conditions and treatment before and after visiting a doctor.
Today, consumers consider healthcare a collaborative effort with medical professionals. The doctor isn't the only one deciding on treatment, medication or hospitals.
A Pew Research study on online searches reported people most often investigate:
Specific Diseases and Conditions
Treatments or Procedures
Doctors and Health Professionals
72% of Internet users researched health information. 47% looked for information on their doctors and other health professionals. While 38% researched hospitals and medical facilities.
When you create quality content in a relevant mix of education and entertainment your target audience will find you online.
Here's are ways you can generate more leads.
Optimize for Local Searches
Location is an important factor when choosing a medical clinic. No one wants to travel farther than necessary to see the doctor.
Make sure you appear in local searches by including the location in your keywords. Include the name of nearby cities, especially if your practice is in a small town.
Add your phone number, city, county, zip code, and any neighborhood designations to your website. Put a map on your Contact page.
Claim or add your business to Google. It allows you to manage how your medical clinic appears on Google Search and Maps. It's an excellent — and free — lead sourcing tool.
Include your location on all your social media accounts and blog posts.
When you optimize for local search you'll reach potential leads that live nearby.
Engage Your Audience
Your website is the perfect platform for lead sourcing. You can tell potential patients about your specialty and introduce them to your staff.
But, you also need to engage your visitors to keep them interested.
Rethink your calls to action. Instead of phoning the office for an appointment, ask visitors to use an online calendar to choose their date and time.
Make it easy for people to contact your medical clinic. Add a chat feature so people can ask questions via text. Chatting with a potential client may turn them into a customer.
Give existing patients online features to update account information, pay a bill, or access test results.
An interactive website helps you get leads. It also keeps current patients happy.
Make an Offer
Add value and lead sourcing to your website with an offer. When a potential patient visits your site, thank them with an offer and a specific call to action (CTA).
Create a button or link that directs the visitor to a:
Discount on Initial Consultation
Limited Time Offer
Downloadable Research
Free Webinar
Quiz Related to Your Specialty
The offer must be valuable to the visitor. For example, you could have a short quiz on how to recognize a specific condition. Or, give tips on choosing the right clinic.
Website visitors will give you their email address in exchange for an eBook, webinar or discount.
If you can educate and entertain at the same time, you'll make a favorable impression.
Create a Landing Page
A landing page provides additional information to a potential client who clicks on a link on another web page.
The link sends them to the landing page for more details. You can make a landing page for an upcoming event or a special offer.
Landing pages use forms as their lead sourcing method.
When a visitor reaches the landing page they see a value-added offer. The form captures contact information in exchange for the offer.
Don't request any private information. Keep it simple. It's best to ask for first and last name, plus an email address.
Landing pages increase conversions because they only contain the value-added offer. It's a clear-cut transaction.
Create Videos
Video content is a popular way to learn. People like to get information directly from another person.
A video for your medical clinic could show your location and introduce your staff. You could explain a procedure and recovery on camera. You could address a common misconception about a health issue.
When you post videos on your site and social media, it gives people another chance to interact with your business.
Add contact information at the end of the video. Or, embed a link to a landing page a lead sourcing tactic. The landing page can invite viewers to subscribe to future videos.
Host Online Chats
When a health concern is in the news you can provide helpful information. Tell consumers how to recognize symptoms and treat the condition. Discuss preventive measures so they can avoid getting sick.
If the latest news story is about your area of healthcare expertise, host an online chat to educate consumers.
It's easier than ever to set up an online Q & A chat. You can invite people to join a webinar or hold a live video event on Facebook or Periscope. You could also host a Twitter Chat or Google Hangout.
An online chat is an opportunity for both lead sourcing and connecting with your audience.
Submit Your Website to Directories
Many hospitals, local associations, and insurance companies create directories for members. The directory gives added details on each practice. If it's a professional association directory, it can add authority to your clinic.
Get listed in any relevant directories and patients will choose your practice. List as many details as you can.
Don't stop at name, address, and specialization. If possible, include:
Years of experience
Education
Medical Credentials
Hospital Affiliations
Insurance Types Accepted
Accepting New Patients or Not
Contact Button
Link to Your Website
Give people as many ways as possible to reach your medical clinic. Extra details and links increase lead generation results.
Lead Sourcing Offline
You can find lead sourcing opportunities offline, too. Don't miss in-person events that give you face-to-face time with potential patients.
Here are a couple of ways you can connect in the real world.
Health Fairs
Health fairs bring prospective patients to you. It's your chance to collect leads and meet new patients.
Add a giveaway contest as a lead sourcing tool. Ask visitors to your booth to put their name and email address in a raffle for a prize.
A health fair provides a setting to talk to attendees about your practice. Offer a free service, like blood pressure checks, to increase interaction.
Distribute guides or promotional items related to your medical specialty. Anything you hand out should include your website address.
Always invite prospects to follow up with a visit to your website for more information, or to ask questions.
Special Events
A special event can be a small dinner party, large trade show or an exclusive seminar. Any special event provides the opportunity to define your brand and explain the solutions you offer.
Events give you another chance to connect with potential and existing clients.
Event marketing provides a venue for speeches and content that tell your audience more about your company. It puts your practice front of mind in the buyer's mind.
Events provide effective lead sourcing. Attendees are already interested and often turn into a strong lead. Follow up is easy when you ask attendees for feedback.
Attendees also mingle and interact at a special event. When a current client recommends your practice to a prospective customer it's the best kind of endorsement.
When you present an event, it raises your profile as a trusted leader in your field.
Paid Advertising
Consider lead sourcing strategies like display ads, pay per click campaigns, sponsorship, YouTube ads, publications, and direct mail to nudge prospects to buy.
These tools build awareness of your medical specialty across the Internet and in real life.
Paid advertising methods work when supported by a website that educates and engages visitors. Take the time to optimize your website with quality information.
Contact the Experts for More Leads
It may seem strange to call patients marketing leads but that's what they are. The trick is to gain patients while establishing trust. Patients want to know doctors are reliable and have their best health in mind.
The right marketing strategy will meet both goals.
The pros at Five Channels specialize in delivering traffic and leads. We understand your audience. We know what they want, which websites they visit, and what they consider important.
Contact us today for a free consultation and digital marketing review.
Owner and Chief Marketing Officer, Jason Hall, and his team specialize in creating brand awareness / traffic and lead generation / marketing funnel and conversion optimization, while utilizing the appropriate marketing channels available within your industry. With diverse clients throughout the world, Jason's team is well connected within many industries to assist with your marketing strategies. With no long term contracts and various levels of service, Jason's team will increase the quality of your online traffic, leads, and sales.
Free Website Audit Tool
See how well optimized a web page, landing page, or blog post is for an exact keyword or phrase
About the author...
Located in the heart of the Emerald Coast - Destin, FL, founder and Chief Marketing Officer, Jason Hall, and his team specialize in creating brand awareness / traffic and lead generation / marketing funnel and conversion optimization / and PR campaigns, while utilizing the appropriate marketing channels available within your industry.
With diverse clients throughout the world, Jason's team is well connected within many industries to assist with your marketing strategies. With no long term contracts and various levels of service, Jason's team will increase the quality of your online traffic, leads, and sales.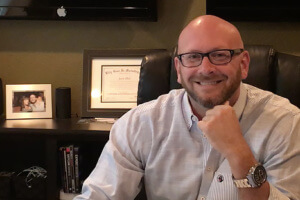 Request a digital marketing strategy session today and we'll show you what you've been missing!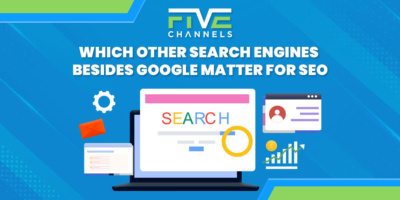 Are you struggling to improve your online presence and boost your website's SEO? Google is the most popular, but optimizing…