Local Lead Generation Tips for Dentists & Chiropractors
Want more patients? Of course you do! Let's talk about how to harness the power of local lead generation for your dental or chiropractic clinic.
The thing dentists and chiropractors have in common is that people usually only come to you when they're in pain.
While you know you can help, how do you make sure it's you that gets the patient through the door, and not your competition?
The answer is local lead generation. You need to put yourself out there and get people talking about you. Once your great reputation is known in your community, you'll have patients queueing out the door!
What is local lead generation and how can you make it work for your practice? By mastering this tactic, it can revolutionize how you bring in new clients.
What is Local Lead Generation?
Marketing your business is the key to making money. In marketing, local lead generation means getting people in your local community interested in your clinic.
Every customer base is different, so the marketing strategies you use will be different from, say, the deli where you get lunch or the coffee house that brews your daily cup of Joe.
First, you need to understand your target audience. Then, you've got to think of how to reach them.
When you figure out your audience, you've got to know everything about them. How much do they earn, what kind of house do they live in, what time would they come to see you, what's their favorite ice cream flavor…? You get the picture.
Working out who your audience is helps you know exactly how to speak to them, and which services to tell them about when you do.
Next comes your marketing strategy. To create a buzz around your business, you'll need to use several methods of local lead generation.
There are some tips you can use to up your profile.
1. Get Into the Mind of Your Patient
As part of your target market brainstorming session, you need to think about how your audience searches for their dentist or chiropractor.
Do they browse the internet, thumb through the Yellow Pages or rely on recommendations? How much time do they have to do their research about you?
Knowing these details will help you figure out which local lead generation strategies you need to use to grow your business.
2. Fine-Tune Your Website
Most consumers have access to the internet, often using a mobile device. With this in mind, make sure your website is in tip-top condition.
Your website is like your online storefront, so what impression do people get when they see it?
The style you use is down to your business needs and preference. If you're a chiropractor appealing to health-conscious clients with a focus on natural products, for example, your site will look different to a dentist marketing to corporate professionals.
No matter the style choice, your website needs to show your professionalism and attention to detail. After all, if they get that from your website, just imagine the treatment they'll get when they step through your doors.
3. Make it Mobile-Friendly
Because a large number of your potential clients will be checking you out on their mobile devices, you need to make sure your website is mobile-ready.
Not only will it be difficult to view and navigate for the end-user, but Google's not happy with websites that don't provide a good mobile experience.
You can check out how well your site's doing here.
4. Enter the Wonderful World of SEO
SEO, or Search Engine Optimization, basically makes the internet like you.
When you use certain words specific to the information you're putting out there, it can help people find you more easily. We call these keywords.
The keywords you use, and the number of times you use them, are just 2 of the factors involved in effective SEO.
You can either get your head around SEO yourself, or you can employ someone who does it for a living.
If you choose to hire a professional, look out for companies who offer local SEO as part of their service. You'll take your local lead generation to the next level when you start speaking the same lingo as people living a stone's throw from your clinic door.
5. Let Your Loyal Clients Work for You
As a local business, you'll have a list of customers who come back to see you regularly. Never forget how valuable your loyal customers are.
Referrals are the lifeblood of any business, and the best way to drive customers through your doors.
Think about it, if you wanted to find the best bagels in New York, how would you do it? Would you go try the bagels at every place you walk past, or would you ask a local where they'd recommend?
You want your return-clients to do the same for you. When they have a friend or colleague that needs help in your field, you want your patients to recommend you.
Chances are, if they're asked, you're probably the name they'll give. But did you know you can create your own local lead generation?
A referrals program can reward both old customers and new ones. You could give away a free consultation or treatment, for example, or offer them both a discount on a service of their choice.
If you start up a referrals program, your patients won't wait to be asked who to recommend. Instead, they'll be the ones talking you up to their friends, while you sit back and watch your customer base bloom.
6. Show Them You Know Your Stuff
They say that knowledge is power. But with the advent of the internet, finally everyone can take a bite of that pie.
Most of us aren't happy with just knowing what's going to happen, we want to understand why and how.
Instead of putting people to sleep with boring information about yourself, you want to start answering questions and helping people.
You need to show that you're an authority on your subject and an expert in your field. To do that, find out what's on people's minds, and start talking about it on your blog.
You can find out what people want to know by looking at online forums like Reddit, or Quora. You could also look at the comments section of your website, and those of your competitors. See what people are interested in and write about it.
Another way to take advantage of local lead generation is to offer potential clients quality pearls of wisdom they'll be hard-pressed to find elsewhere.
You could give them tips and tricks on good back health, or how effective maintenance can mean a pain-free visit to the dental hygienist.
Don't keep all your knowledge to yourself. Patients will just find out what they want to know from someone else. If you share your expertise, though, you'll show you know what you're talking about, and chances are you'll get patients coming to you for advice as well as treatment.
Give potential clients value for money before their visit, and you'll prove there's a lot more where that came from.
7. Jump on the Social Media Bandwagon
Social media is one of those buzz words that's on the up and up. With over a third of the world using social media regularly, just think of how many thousands you can reach in your local area.
As the world's largest social media platform, Facebook is a great place to start. But don't stop there – Instagram, Twitter, Snapchat, even YouTube are all excellent platforms used by millions.
Make use of clever local #hashtags, take advantage of paid-for marketing systems and appeal to your list of followers.
A great method of local lead generation is to offer coupons and discounts to new customers. You could also highlight any loyalty schemes you offer, so you not only attract new customers, but you'll keep them, too.
8. Local Online Directories
Local online business directories like Google, Bing, Yahoo and Yelp, list businesses in a few different ways, and one of these is by location.
Like we said before, people want recommendations before they visit a business nowadays, sort of a like an indirect 'try before you buy'.
Take advantage of these local directories by making sure your listings are fully and accurately filled in. You don't want any potential clients to be left with any questions about what you do, where you are, when you're open or how to get in touch.
9. Get Listed the Old-Fashioned Way
Saying that, you don't want to forget about traditional paper-directories like the Yellow Pages.
No matter your end client base, you want to make sure you're open to all sectors of society. Those who aren't so good with technology, or simply don't like it, need to find you, too.
10. Make Non-Competing Local Business Chums
In a digital world, this local lead generation tip is often forgotten: reach out to like-minded people.
Other local professionals may have a very large, very similar client base to you, but offer a completely different service, so you're not in competition with each other.
Why not reach out to these business-owners and form a mutually-beneficial relationship? If you could promote each other's' businesses to your clients, it would mean free business both ways.
Marketing material like brochures, flyers and business cards are all great, eye-catching and informative ways to promote your clinic.
To ensure your fellow business-owner knows they're giving out good information, why not offer them a service or treatment on the house. That way, they can make genuine and honest recommendations to their own loyal customers, with peace of mind.
11. Do a Local Flyer Drop
Another less-remembered but effective local lead generation tactic is the good old-fashioned flyer.
Not only is this a great way of reaching people who are new to town, but it also reminds more established residents you're around.
People can become unhappy with their current chiropractor or dentist, the clinic could move, or a professional might retire.
In those instances, you want to make sure your name is the first one they think of.
Paper flyers are also a great way of delivering a money-off coupon or telling potential clients about your offers and promotions.
12. Don't Forget Foot Traffic
While you're busy trying to reach out to new customers on the internet, you might just be missing out on a source of local lead generation just outside your door: the sidewalk.
It's possible that hundreds or even thousands of people walk past your clinic every single day, but are you doing anything to invite them inside?
We'll let you in on a little secret, before and after photos of bad teeth aren't the great advertising you think. Why not? Well, because… they're kind of gross.
If the first thing people see when they look at your clinic frontage is yellowing or rotting teeth, they're probably going to walk right past.
Why not leave that for your brochure or a section of your website, and instead have a clean and appealing shopfront.
And for maximum appeal, add a big promotional banner to your window. A free consultation or treatment goes a long way to tempt passers-by off the street and through the door.
13. Ask for Reviews
If you didn't know already, reviews and recommendations really, really matter. The great thing is, people usually don't mind at all if you ask for one.
At the end of their session, when your patient's feeling relaxed and happy with their treatment, go ahead and ask them if they'd be willing to leave you a review, either on your website, on Google+, Facebook, or another platform of your choice. You could also hand them a comments card to fill in at the end of their session.
If you did a good job, it's likely they'll want to give you a good review anyway. Be friendly and don't put them under any pressure.
14. Keep on Being Great
In our opinion, the most important strategy for local lead generation is you.
If you're great at what you do, then keep on doing it. Give your patients the same wonderful treatment and service they've come to expect, and they're going to run home and tell all their friends about you, promise.
Your professionalism, expertise and mad skills will build your reputation, and your warm and friendly manner is a sure-fire way to generate conversation and raise your local profile.
The Takeaway
Nowadays, there's no end of ways to get yourself known, but the trick is to be known within your local community.
The great thing is, by utilizing the internet, social media and more people-facing marketing methods, you can create a buzz about your business that'll ripple through town.
Read through our guide, research your client base and work out which of the methods we've outlined will best suit your clinic. With our handy tips and tricks, you can make local lead generation a breeze.
Love what you read, but can't get your head around digital marketing? Check out why it might be time to hire a consultant and get some help.
Owner and Chief Marketing Officer, Jason Hall, and his team specialize in creating brand awareness / traffic and lead generation / marketing funnel and conversion optimization, while utilizing the appropriate marketing channels available within your industry. With diverse clients throughout the world, Jason's team is well connected within many industries to assist with your marketing strategies. With no long term contracts and various levels of service, Jason's team will increase the quality of your online traffic, leads, and sales.
Free Website Audit Tool
See how well optimized a web page, landing page, or blog post is for an exact keyword or phrase
About the author...
Located in the heart of the Emerald Coast - Destin, FL, founder and Chief Marketing Officer, Jason Hall, and his team specialize in creating brand awareness / traffic and lead generation / marketing funnel and conversion optimization / and PR campaigns, while utilizing the appropriate marketing channels available within your industry.
With diverse clients throughout the world, Jason's team is well connected within many industries to assist with your marketing strategies. With no long term contracts and various levels of service, Jason's team will increase the quality of your online traffic, leads, and sales.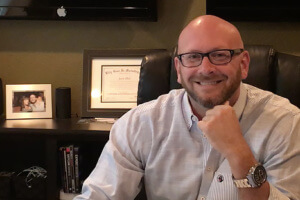 Request a digital marketing strategy session today and we'll show you what you've been missing!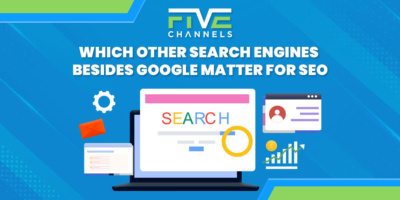 Are you struggling to improve your online presence and boost your website's SEO? Google is the most popular, but optimizing…