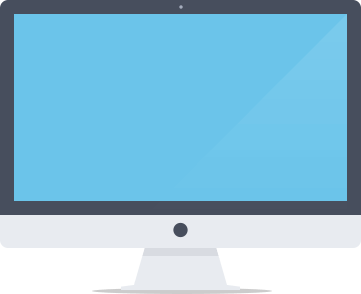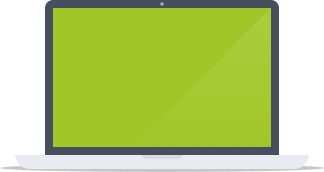 You Get More Leads. You Grow Your Business.
With the Right Message and Call-To-Actions.
We Target your Audience Across Multiple Channels.
Make initial contact on one platform, present lead offers on another, and deliver reminders across all available marketing channels.
We're experts at bringing more leads to your business!


SEO
SEM
PPC
ADS
REM
We've assembled a team of Certified Digital Marketing and Traffic Channel Experts to deliver you More Leads and More Sales!
Need Facebook Ads That Convert?
Page One Rankings?
Web Content and Paid Ads That Deliver ROI?
Wish You Had Transparent Reporting?
Want That Small Agency Attention, but Need Big Time Results?
We can deliver ALL of the above and more! Plus, we'll show you how we do it!
We are only driven by surpassing your expectations. For this reason alone, we do not offer long-term service agreements. We work with all of our clients on a month-to-month basis. Cancel anytime. Any reason. Yes, we are willing to lose time and money for the betterment of our clients.
1) Understand your audience. What they like, what websites they visit, and what they are passionate about.

2) Develop multiple marketing strategies to deliver targeted inbound traffic through all relevant marketing channels at the right time.

3) Verify sources of leads, conversions and sales.
Analyze the data. Adjust. Implement. Improve.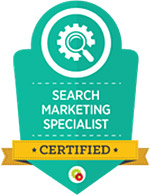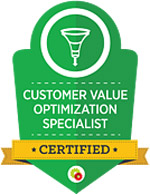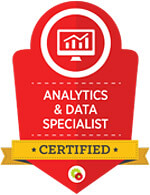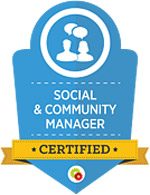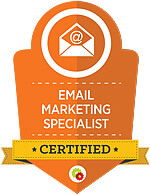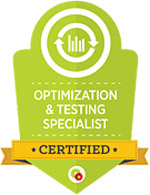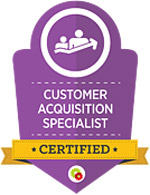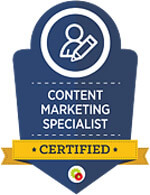 We Are Your Fully Managed Digital Marketing Team
One Call. One Project Manager. 24/7 Availability.


Local SEO, National SEO, On-Site SEO, Off-Site SEO


SEM, PPC, Display, Sponsorship, Click-to-Call


Facebook Marketing, Demographic Targeting, Retarget Marketing


Press Releases, Influencer Outreach, Premium Publication Placement, TV Appearances


Website Design and Updates, Cross-Platform Migration


Viral Social Media Sweepstake Campaigns

Search Engine Optimization

Page One listings receive over 95% of all visitor clicks. Did you know local SEO strategies are now critical for national brand campaigns? What do you do if you want to get better search results but your content isn't very good? Don't try to fix your search results. Fix your content. That's because, after all these years, content is still king.

Be sure to ask us for our "no-one-can-beat" SEO Audit to discover areas holding back your website from one of the highest converting marketing channels available read more....
Search Engine Optimization

Page One listings receive over 95% of all visitor clicks. Be sure to ask us for our "no-one-can-beat" SEO Audit to discover areas holding back your website from one of the highest converting marketing channels available read more....
Local Maps, Google Knowledge Graph, and Reputation Management
Maps. It's not easy. It's not fun. It's definitely frustrating how many times the giant "G" will change the rules and allow overnight spammy sites to outrank your long-standing business. Let us manage your local map listing. We know all of the difficult strategies to achieve page one rankings.
Your company's "
Google My Business
" page is like a smaller version of your site. It appears on Google Maps when people search in your area. You must use it to provide a smaller, more compact description of your business and services.
The first thing you'll need to do is get your page verified with Google. That should be a fairly simple step. Once you're verified, you'll want to make sure that your business's name, address, and phone number are accurate. They should also be consistent on any listings that you're using. A wrong number or address can stop leads before you even
read more....
Social Network Marketing

Social Networks are a MUST for marketing no matter what industry you're in. If you're selling a product, a service, a membership, or even a recipe, they are your #1 source for broadcasting your message. Oh, and they're not just for your existing fan base. There's an immense power available for you to reach and discover new audiences and nurture them into leads and clients.

Social platforms continue to be a goldmine for businesses and digital marketers. But as technology advances, old features are revamped and new features are introduced to improve user experience. What do these changes mean for your business?
PR & Influencer Outreach

When you're ready to announce, "Who, What, Where, Why, and When", our writers will create your PR campaign, press release, and identify key Influencers within your market to spread the news. We work with them to reach their followers and to promote your brand.
Looking for premium publishers to recognize your efforts? Use our contacts at Inc.com, the Drum, Entrepreneur, Huffington Post, Forbes, Business.com, Readers Digest, U.S. News, LifeLock, NewsMax, Recruiter.com, Daily Business News, and more to feature your message to your audience.
Paid Search Advertising
We simplify the process of ad campaigns while utilizing retarget marketing, IP targeting, competitor targeting, customer list targeting, GEO targeting, and demographic targeting for our clients.

Discovering your "audience avatar" is a critical exercise to ensure your message reaches your target market while minimizing wasted clicks. Whether traffic is coming from paid media or another source, it is important to analyze the way visitors are using your site. Once the source of your traffic is discovered, what path it takes, and how it interacts with your site, your campaign can be optimized and your conversions increased.
Five Channels Marketing is not for every business, but we'd still love to talk with you. See if you qualify to work with our team or drop us an email and Jason will personally reply.
Today, going to the computer to look something up is OVER. You know, we just "Google it" -- and we do this with whatever device we have access to.
We are always online; always depending on the Internet for directions, prices, menus, reviews, research, and our social networks. As digital marketers, there are specific "Channels of Traffic" for us to utilize depending on your market in order for us to deliver clients and relevant visitors to your online business, e-commerce store, or physical location.
With all the distractions facing us today, your message needs to break through the digital screen and grab your audience by the throat and say, "Hey! Here I Am -- You Can't Pass This Offer Up"!
Your audience is quick to recognize an ad campaign interrupting their social news feed, but if your message speaks directly to them, they pause, they begin to see that your ad copy is calling to their needs. It's at this moment whether or not you've just acquired a new lead.
Let our Certified Digital Marketing professionals take a look at your inbound marketing funnel and identify areas of opportunities. "PJ", Houston, TX
Heating Ventilation Air Conditioning and Refrigeration
"Jason and his team have been an instrumental part of our success with our SEO and SEM projects. Not only have they exceeded our expectations, with outstanding results, they have also educated us on industry best practices with their vast knowledge. Great customer service, diligent work ethic, and compliant practices are some of the many reasons why we continue to work with them." Joel, San Diego, CA
Landscape Lighting
"I have worked with Jason for approximately 2 months now and I've had a wonderful experience. I've been in business for 26 years and God knows how many people I've met that say they know SEO as well as how much money I've spent on these so-called professionals. In our market place there are many people that do what we do, and for that reason we need to be on top of the Google searches. Jason's team makes it happen and gets you on the first page of Google. His approach is amazing and he works with the team you have and does not push them away, he embraces them. We have been trying to correct many issues for 2 years, and it took Jason maybe 3 hours. He also flew out to California and met with my Facebook marketing person so they could work hand in hand to discuss our strategy. Jason also has taken over our Google AdWords campaign. It is great having one team handling all of this stuff: SEO, website, and Google AdWords."