A brand new website is supposed to help your business, not kill it. However, when your fresh design goes live, and all organic traffic skids to a halt, you may find yourself questioning whether you did the right thing.
Many businesses depend on online traffic to drive sales and revenue. When you consider the average landing page conversion rate is 2.35%, you can't afford to dwindle in volume.
You might already be experiencing this dilemma. If so, don't freak out just yet. A disruption in Search Engine Optimization (SEO) is a common problem after a site launch when the proper steps aren't taken to maintain your rankings, but you can turn the damage around.
In this comprehensive guide, we cover key culprits to look for in your SEO damage control, as well as how to fix them so you can rejuvenate your traffic flow.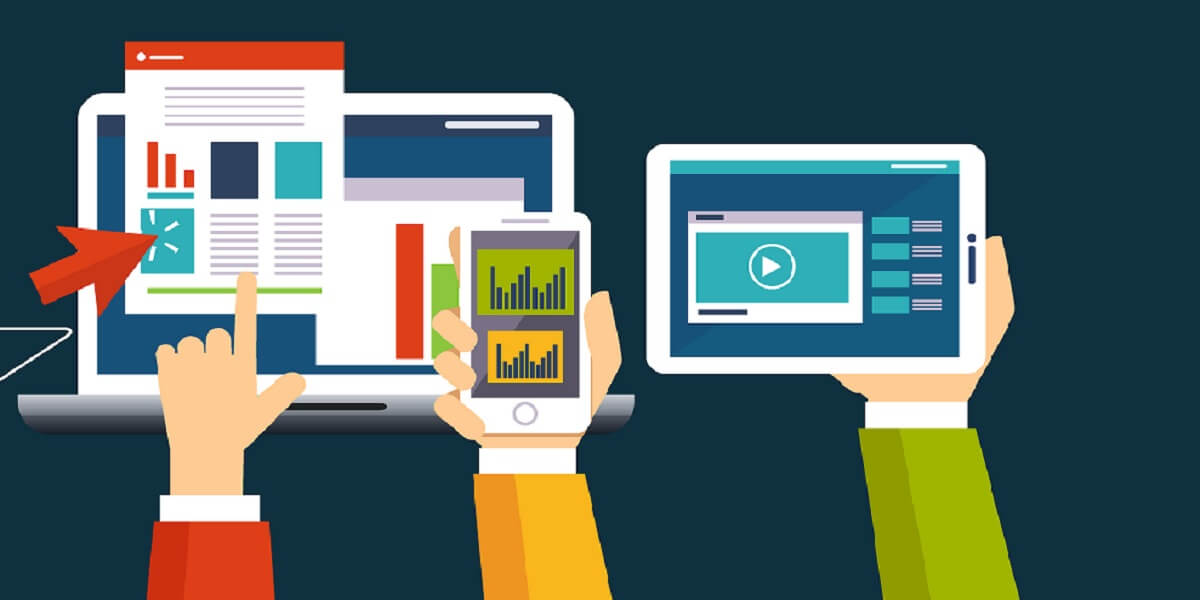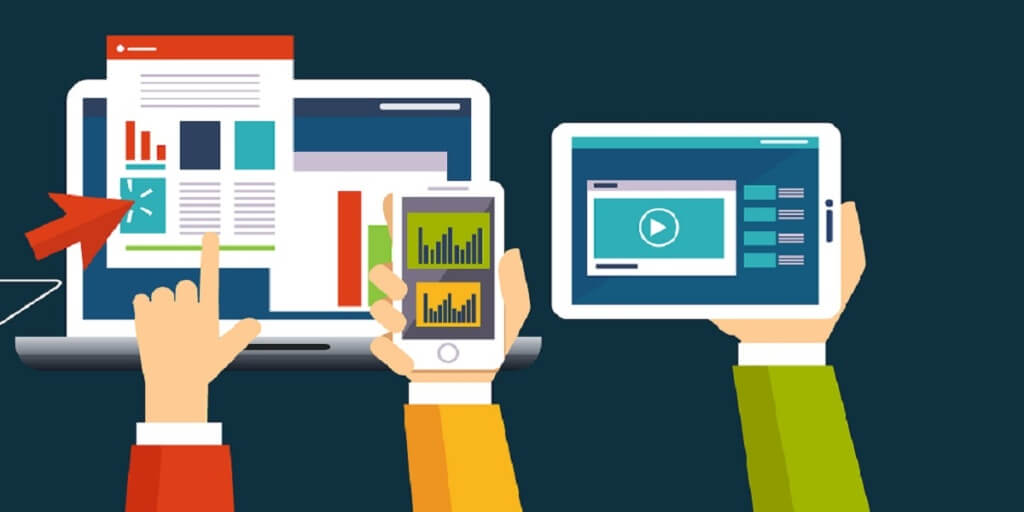 Why a Redesign Kills Your Site Traffic
A new website is not what murders your organic traffic. It's the way it's implemented.
Websites need a refresh every couple of years, whether you're undergoing a rebrand or just refreshing your current look. Just like styles, web designs evolve, and you never want your company to look outdated. With that being said, there is a right and a wrong way to make the transition.
Your previous website's content and architecture need to undergo proper migration before you toss out the old and bring in the new. Beyond that, you need to audit your design to make sure it complies with SEO standards.
Failing to do so can be detrimental to your site's performance regardless of how it good it looks, but how do you go about doing it?
Not all web designers understand the SEO aspect of a website redesign, so you can't simply assume they'll take care of this for you. In order to preserve your search traffic, you need to know how to audit your site's SEO pre-launch and post-launch.
This includes:
-Content and Site Architecture
-On-Page SEO Optimization
-Technical SEO or Design Issues
-Link Redirects
We'll walk you through a step-by-step guide on what to look for and how to fix redesign problems that impact your site's organic traffic.
How to Rebuild Your Organic Traffic
Ideally, steps to preserve your SEO should be part of the design process pre-launch, and then audited post-launch. Much of the design process on the backend of your website influences how it ranks. Waiting until the day it goes live can prove disastrous.
To make resurrecting your SEO easier, it is more beneficial to break down the process into five specific steps. These steps will cover everything from identifying the cause of your drop in search traffic to fixing it and creating an ongoing SEO strategy that will preserve and increase organic traffic.
Step One: Gather Data and Review Your Site's Analytics
First thing's first, what happened? The answer to this question isn't the same across the board. You have to do a bit of research using the right tools and a healthy dose of critical thinking.
Start by gathering information about your site pre-launch and post-launch, including:
1. Your Google Analytics and Google Search Console
2. The Date of Your New Site's Launch
3. The Current Website URL
4. Any Previous URLs
5. A List of Your Keyword Rankings Prior to the Relaunch
Most people notice a drop in their site's organic traffic because the inquiries or conversions dwindle. Hard data, like the kind Google Analytics provides, will give you an illustration of the activity on your website before and after launch.
Start by comparing the traffic before and after the date of your redesign launch. The decrease may be sudden or steady, depending on the cause. While you're in this tool, hop on over to the "Acquisition" section and take a look at the traffic coming in by channel.
If your organic traffic dropped but other channel numbers remain steady throughout the transition from one site design to another, you can count on your new website being the culprit.
Step Two: Review Your Content and Site Architecture
Now that you've confirmed your site's dip in organic traffic began with the launch of your new site, it's time to do something about it. Your site's SEO and design should always undergo an audit post-launch.
Let's explore every detail, starting with your site's content and architecture.
Review Your Site Architecture and Redirects
You don't want to change your site's URL structure if you don't have to, but sometimes it's necessary. These changes are often a common culprit of search rankings plummeting after a relaunch. If your website's pages and URL's change, whether it's for aesthetics or SEO, you need to make sure you redirect all old pages to new ones. 
This will prevent the dreaded "404 Error: Page Not Found" you have likely seen before when searching content. You especially want to avoid this on high traffic pages, such as your landing pages or posts with strong keyword rankings.
How you go about redirecting your URLs can vary. One of the most common solutions is a 301 redirect, which is a permanent redirect of old links to new ones. However, these are best used in moderation.
Too many 301 redirects can slow down your website's load times. Google penalizes slow websites because most users will click out of a site that takes too long to populate. This means you can lose traction pretty quickly, as your once popular pages get pushed down lower in the search results.
The best solution is to maintain the same URL structure whenever possible, then use 301 redirects for pages in which you can't.
Plan Your Sitemap Ahead of Time
The easiest way to organize your URL's and avoid unnecessary redirects is to plan your sitemap ahead of time. Take a look at your existing sitemap and outline what you will keep, and what you will change. You can use tools like Screaming Frog to map out your website's existing pages.
A well-organized site is crawled easily by Google, even if it's large. Decide what your menu and sub-menus will be, as well as which content you'll keep, and which will be new.
Make a list of URL's that will require redirects so you can execute this task quickly and efficiently, then plan accordingly.
Audit and Build Upon Your On-Page SEO as Part of Your Redesign
When you're creating a new website, you're not just building framework, you're creating content. Use this time to work on your on-page SEO by optimizing new and existing pages through page titles, meta descriptions, alt text, and keyword optimized body copy.
Every page should have these 4 elements in order to preserve and build your SEO rankings. Your page titles are pretty self-explanatory. It's the H1 or main header that defines your page content.
Your meta description is the small blurb you see on Google's search results under the main link. You can easily define this with plugins like Yoast.
Alt texts are small blurbs attached to images that describe what the image illustrates, and what its purpose is to visually impaired users.
Every page on your site should have all of these elements coupled with a defined keyword. This keyword is the phrase you are trying to rank for with that particular page. Make it a point to include your keyword in your title, meta description, alt tag, header, and body copy.
Audit Your Links
Both internal links and backlinks influence your SEO. Keep your website tidy by ensuring no links are broken and your backlinks are from credible sources. Also, make a note of any existing backlinks to ensure they're still valid when your new website launches.
It's easy to miss internal links, especially when the pages still exist under a new URL, so be thorough in your audit.
If you follow-through on your 301 redirects, this should take care of any changes in URLs. However, it's recommended you contact the backlink sources when possible with the updated link address so they can revise the backlink.
Step Three: Test Your Website's Performance
Before you take your website live, it should undergo a quality control phase. This comprehensive test includes:
-Proofreading Copy
-Checking Hyperlinks
-Verifying Image Displays and Video Embeds
-Verifying Payment Processes and Form Submissions
-Checking All Navigation Links, Feeds, and Social Buttons
-Reviewing 3rd Party Integrations
-Enabling Webmaster Tools and Analytics
-Testing Web Design Responsiveness Across All Platforms
-Testing Browser Compatibility
-Making Sure All 301 Redirects are In Place
-Verify Domain and Hosting Access
-Verify Security, Including SSL
Your web developer or web design company should have a quality control checklist in place prior to launch. However, if your site went live and your traffic flopped, make sure you go down each one of these items and verify they were done properly.
Your website's mobile responsiveness, load speed, and security all play a huge factor in your SEO. Google penalizes websites that aren't mobile-friendly, take a long time to populate, and don't have the standard SSL to protect users on their site.
Step Four: Submit Your Sitemap's Submission
Your sitemap speaks directly to Google, directing it to crawl your website and evaluate its content. It's a lot like your website's directory, mapping out all of the information or pages as well as what content is on them and what that content covers.
You can submit an XML sitemap to Google via their Webmaster Tools interface. If you don't undergo this process when you launch your website's newest design, you delay how long it takes for Google to crawl all of your new content.
View this submission like a fast pass to updating your website's content in Google's algorithm. It's extremely easy to do. Simply:
1. Go to Your Google Search Console
2. Click Crawl
3. Select Sitemaps
4. Choose Add/Test Sitemap
5. Insert the Sitempa.xml File
6. Click Submit
Doing this will give Google the heads up it needs to update its understanding of your website.
Step Five: Review Performance and Create Your Ongoing SEO Strategy
SEO isn't a one-and-done deal. In order to keep it going and keep it growing, you need to have an ongoing SEO strategy. From establishing your local SEO, to generating a steady flow of new, keyword-focused content, it's best to have a preplanned content calendar. This includes blogging, building backlinks, generating social media content, syndicating fresh content, and more.
Failing to stay on top of your SEO will reduce your organic traffic. Why? Because just as you are trying to elevate your rankings, so are your competitors.
It's a constant competition where the hungriest go-getters win. This is why many companies hire a third party agency or vendor to handle their SEO for them. It's a full-time job.
If you don't know where to start in SEO, consider hiring a content specialist, SEO agency, or bring an SEO expert on staff.
Grow Your SEO to Bring in Better Traffic
No matter which way you cut it, web traffic matters. If your site is in need of better organic traffic but you need more clarity on how to ramp it up, give our SEO seminar a try. It's perfect for the employee or business owner who simply doesn't have the time or the desire to wade through a trial and error approach to SEO.
In this "work smarter, not harder" approach to gaining traction in search engine results, we'll break down everything you need to know into 5 easy-to-understand tips so you can launch your website to the front page of relevant searches.
Want to take things further? Request a digital marketing review to learn how you can improve your existing strategy for stellar results.
Owner and Chief Marketing Officer, Jason Hall, and his team specialize in creating brand awareness / traffic and lead generation / marketing funnel and conversion optimization, while utilizing the appropriate marketing channels available within your industry. With diverse clients throughout the world, Jason's team is well connected within many industries to assist with your marketing strategies. With no long term contracts and various levels of service, Jason's team will increase the quality of your online traffic, leads, and sales.
Free Website Audit Tool
See how well optimized a web page, landing page, or blog post is for an exact keyword or phrase
About the author...
Located in the heart of the Emerald Coast - Destin, FL, founder and Chief Marketing Officer, Jason Hall, and his team specialize in creating brand awareness / traffic and lead generation / marketing funnel and conversion optimization / and PR campaigns, while utilizing the appropriate marketing channels available within your industry.
With diverse clients throughout the world, Jason's team is well connected within many industries to assist with your marketing strategies. With no long term contracts and various levels of service, Jason's team will increase the quality of your online traffic, leads, and sales.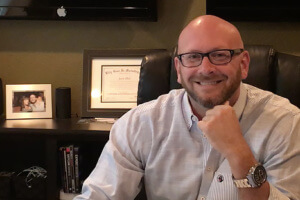 Request a digital marketing strategy session today and we'll show you what you've been missing!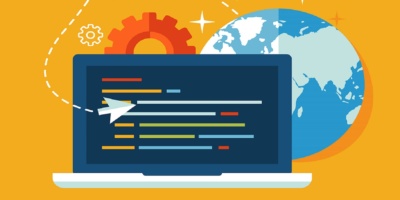 Have you spent hours and hours growing your email list and crafting high-quality and high-value content just to get poor results? Email…