A Guide to Fixing Local Ranking Failures
Is your local ranking tanking? Unfortunately, you need to do some investigation to point out the culprit (or culprits).
You've read the latest trend reports for 2018; you were reading them in 2017 too. You were ahead of the curve; you knew that local SEO was going to be crucial for the growth of your business going forward.
There's only one problem; your local ranking isn't working.
Failure is a word that we don't like to associate with. It's important to remember that taking the steps to failing is what helps us learn, and these lessons are crucial.
Learning how to fix your local ranking is critical to success. With 50% of local-mobile searchers looking for business information like a local address and 78% of local-mobile searches resulting in an offline purchase, if your local ranking is failing, you're leaving money on the table.
Don't despair! There are things you can do to help you identify the culprit, and put some fixes in place to get you ranking effectively.
Understanding How Bad the Local Ranking Problem Is
Before you start taking steps to alleviate your problem, it's worth first understanding how bad the problem is. I'm not talking about in general for all of us; I'm talking specifically how bad for you.
One thing you may need to consider if you are still having issues is to have a formal competitive audit done to identify the issue on a deeper level.
There are common problems as to why you might not be ranking well on Google, that a lot of people struggle with.
1. Google Updates and Bugs
If you've suddenly noticed a drop in ranking or performance, the first thing to always check is, has anything changed, i.e. has Google done something? Like the new Google hawk update for example.
There are some high-quality websites out there that will report on news of changes quickly like Search Engine Land and the Moz blog always offering up to date information.
Sometimes for local specific bugs, you'll have to dig a bit deeper and check out the Local Search Forum and the Google My Business page too. See if the problems you're experiencing tie in with what they are describing.
Make sure to keep an eye on changes in organic SEO updates too, as we should all be aware of how closely local ranking and organic SEO run.
2. Are You Eligible to Rank?
It might sound like a silly question followed by a quick, 'of course I'm eligible to rank!' but a lot of businesses don't fit the criteria outlined by Google and subsequently have local ranking issues.
Try asking yourself these four questions:
Does your business have a real address? (Not just a PO box or a virtual office)
Does your business come face-to-face with your customers?
What city is your business based in?
What keyword phrase are you trying to rank for
Chances are, if the answers a no to either of the first two questions, your business isn't eligible for a Google My Business listing. You may find that the lack of eligibility is why you're struggling with ranking.
Knowing the answer to the third question is critical for tying into the fourth question. For example, if you're based in one city but were trying to rank for a keyword phrase based on a different location, you may encounter problems.
This alone can be one of the biggest factors for local ranking issues for many businesses.
3. Follow the Spam Guidelines
Guidelines, not something many of us would want to sit down and read through. Similar to the terms and conditions we can often breeze over these, however by following Google's fairly simple guidelines you can prevent any violations and fix your local ranking issues.
Common acts of spam can include:
Keyword stuffing, especially in the business name
Using improper wording in the business name field
Creating listings for departments, people or locations that aren't eligible
Spamming categories
Incorrect phone number and URL implementation
I'd recommend reading up on the full Google guidelines. If any of these listings above are alien to you, I'd definitely get stuck into reading the guidelines for 10 minutes.
Being able to identify these spam issues as you go along is a powerful tool so consider memorizing these guidelines. You want to protect yourself from lowering your local ranking and also from suspensions.
4. Watch Out for Suspensions
Suspensions come in two formats, a soft suspension, and a hard suspension. Let's break down what each one of these entails so you can spot if this has happened to you.
Soft Suspensions
If you've had a business listing that was previously verified and now it's become unverified, that's a pretty good sign that you may have a soft suspension. These suspensions can sometimes come from a report of keyword stuffing for example.
This is a good sign to tell whoever is running the SEO campaigns to stop breaking the guidelines as a soft suspension can quickly become a lot tougher. The good news is if you are the victim of a soft suspension, correcting your guideline errors will usually get you back on track.
Hard Suspensions
If you find that your listing has completely disappeared, and you can't even locate the listing via a branded search, then you could be in trouble. It's time to find out if you've had a hard suspension.
These issues can be anything from your listing falling out with the guidelines, a Google employee or even somebody reporting the business for something as simple as a wrong location. If the suspension is for a valid reason i.e. using an inaccurate address, then you're stuck.
If however, you think there has been a mistake, you can take the query to the Google My Business forum.
5. Have you Duplicated Your Listing
Duplicates often screw with your local ranking due to dividing the ranking strength, and duplicates are at their very worst when there is more than one verified listing representing one entity. Always check for duplicates if you aren't ranking as highly as you feel you should.
You can do this quickly by using the Moz check listing tool which is free, to compare the name, address, and phone number. If you find that there are duplicates you can contact Google and ask them to merge the listings.
6. Have You Got Enough Google Reviews
Review signals account for 13% of the overall ranking factors for a site. That's a high percentage for something you can easily influence for any business.
Sadly, most businesses overlook reviews when considering how successful their ranking will be. You might not be aware of how important reviews really are though.
Out of all the ranking factors for local search, reviews are the most important ranking signal when it comes to local ranking. Before Google will start showing reviews on your business page, you're going to need at least five of them.
Here are some simple ways to attract more Google reviews.
Make Sure You Understand Google's Guidelines for Reviews
Understanding how to not make mistakes with your reviews and have more black marks on your profile is a strong way to get starting when looking at Google's guidelines for reviews.
Ask Your Customers for Reviews
There are a few ways you can go about doing this. Amazon recently made it against their terms and conditions for sellers to ask customers to fill in reviews, so while it's still ok with Google it's a good idea to get onboard.
You can get reviews by including slips with your products, handing out QR codes on business cards or receipts and even asking customers in person to fill out reviews.
Gentle follow-up emails can be an effective way to encourage a review too.
Make It Simple for Your Customers to Leave a Review
You can ask clients to review your business and in this, they'll hopefully find you online and write a review. Some businesses give a link to their Google my business page.
Create a Reviews Landing Page
If your site is getting a lot of traffic you can set up a dedicated landing page, this can link directly to Google reviews and other reviews.
Reply to Negative Reviews
It's incredibly important to respond to negative reviews. Make sure to get to them as quickly as possible, not just for your SEO but for your business too.
Make sure to dig into the problems discussed and try and resolve them whenever possible.
7. Ignoring Social Media
Many people don't realize that social media can be one of the biggest ranking factors for a website. Social media activity in relation to local ranking is highly debated amongst digital marketers.
David Mihm argues social media has a 4% pull in regards to local ranking factors, which sounds minimal, but when you compare that to reviews coming in at 7% and click-through rates and other behavioral signals at 10% it's something you shouldn't ignore.
Even if you ignore the fact that social media has an influence on your local ranking, don't miss out on the chance for creating more exposure and buzz around your product and brand.
Great content is one of the best ways to get links to your site, and social media is a great way to expose that content to the world.
8. Missing Your Google My Business Profile
When you think about SEO, most experts immediately think of Google and organic ranking. When it comes to local ranking, however, there is a bit of a twist.
If you search for a term like 'nearby plumbers' you'll see a big map in the top corner. As well, you'll also see information for plumber's offices listed in the results including name, address, phone number, reviews, etc.
That information comes from each business' Google My Business profile, not their site.
If you're missing your Google My Business profile, you're missing out on a large slice of the SEO pie. It's completely free to set up a page and can be one of the largest reasons for businesses not optimizing their local ranking.
It usually will take you around twenty minutes to set up your profile, and make sure to fill in all your information accurately while following the guidelines. Like we mentioned above, you don't want to get on the wrong side of Google.
Don't forget the last step to verify your listing. This stops anybody else making changes to your listing.
9. Your Website Content is Thin and Lacking
When it comes to Google, they always put the customer first. It's because of this reason why your content needs to be providing real, relevant value to the people searching for you.
Your content marketing process is essential as the content you produce and the way you market it can be a direct reflection of how well your site performs in organic and local ranking.
If your content is high quality, users will engage with it, leave reviews, recommend it to others and this can build your backlinks to grow your SEO.
Expanding on great content you can also expand your content outreach and look at producing content not just for your site, but for other sites. Guest posts are a great way to do this and can even drive more traffic back to your site.
10. No Relevant High-Quality Backlinks
Finding high-quality backlinks doesn't have to be hard, but it can be a major factor as to why you aren't ranking for local searches. Google like with any SEO will not put you high up the rankings if people aren't finding your content valuable.
Google is also using links now not just for organic SEO but also for local ranking, you can't just rely on having your Google My Business profile optimized.
Good quality directories are a great way to build a solid foundation of links to your site, and over the long term follow the advice in step 9 and create amazing content that people want to link too.
Get Your Ranking Under Control
Now that you know how to identify where your site is going wrong, you can take the necessary steps to right the wrongs and get your local SEO ranking back where you want it to be. For more advice on the best ways to improve your local SEO, check out our latest content.
Owner and Chief Marketing Officer, Jason Hall, and his team specialize in creating brand awareness / traffic and lead generation / marketing funnel and conversion optimization, while utilizing the appropriate marketing channels available within your industry. With diverse clients throughout the world, Jason's team is well connected within many industries to assist with your marketing strategies. With no long term contracts and various levels of service, Jason's team will increase the quality of your online traffic, leads, and sales.
Free Website Audit Tool
See how well optimized a web page, landing page, or blog post is for an exact keyword or phrase
About the author...
Located in the heart of the Emerald Coast - Destin, FL, founder and Chief Marketing Officer, Jason Hall, and his team specialize in creating brand awareness / traffic and lead generation / marketing funnel and conversion optimization / and PR campaigns, while utilizing the appropriate marketing channels available within your industry.
With diverse clients throughout the world, Jason's team is well connected within many industries to assist with your marketing strategies. With no long term contracts and various levels of service, Jason's team will increase the quality of your online traffic, leads, and sales.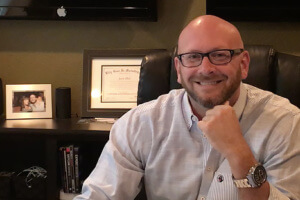 Request a digital marketing strategy session today and we'll show you what you've been missing!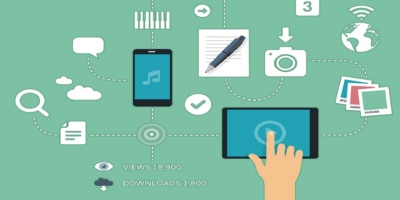 Once Johannes Gutenberg invented the printing press, the concept of marketing was born. By the 18th century, magazines came into being.…